Hello!
So today is Sunday—I don't know about you but growing up in my family that meant a big breakfast full of the typical staples like toast, pancakes or waffles, maybe some processed meat like sausage or bacon, and eggs. Now obviously everyone knows that pancakes or waffles can't be considered a health food (although I make a mean vegan pancake to boot)—they are full of processed flour and sugars. And bacon and sausage are full of fat and cholesterol that you can SEE oozing out of it as you cook it.
Arguable, the only nutritious item at the table in this scenario is the toast. Make it whole wheat, throw some peanut butter, avocado, or fruit on that and you've got a decent meal. But wait a minute—what about the eggs? Aren't they a lean protein full of nutrients? The fact of the matter is that they are nowhere near considered safe and healthy to eat.
Did you know that eggs cannot be legally referred to in ads as "healthy" or "nutritious"? This is because of the high amount of fat and cholesterol each egg contains. The American Egg Board, a promotional marketing board appointed by the U.S. government, has a mission to increase demand for egg and egg products on behalf of U.S. egg producers.
However, if an egg corporation wants to be able to use the funds provided by the American Egg Board, they are not allowed to lie. If an individual egg producer wants to advertise their product on their own with their own funds, they can say whatever they want. But the American Egg Board is so aggressive with their advertising that we don't even notice these key words being left out.
They have been successful at decreasing consumers' concerns over eggs and heart health even without being able to call them healthy or nutritious. Check out this quick video by NutritionFacts.org that explains why eggs are not healthy or safe.
The sheer amount of cholesterol in eggs is startling. They are the most concentrated source of cholesterol in the Standard American Diet (SAD). In fact, the Egg Nutrition Center (created by the American Egg Board in order to downplay the risks of the cholesterol found in eggs) has fought with the American Heart Association on whether one egg everyday can be included in the diet. The American Heart Association explains that 300mg of cholesterol is the daily limit. Yes, one egg does fit under that limit. HOWEVER, every other animal product must be eliminated for the day or you would exceed that limit. Even just having coffee with dairy creamer and a skinless turkey breast on the same day effectively doubles your cholesterol intake. Based on these guidelines, you also wouldn't be able to have any baked goods with egg or dairy milk in it either because that would also increase your daily cholesterol above the limit.
The Harvard Nurses Health Study found that consuming one egg a day cut a woman's life shorter equivalent to smoking 25,000 cigarettes (5 cigarettes a day for 15 years)! Even 3 eggs a week was associated with artery clogging plaque build up in the carotid arteries going to the brain according to this study published in the Journal of Atherosclerosis. This plaque build up is a strong predictor of stroke, heart attack, and death.
And if that isn't enough, who wants to smell like dead fish? Yes, eggs are high in Choline, a compound that can make bodily secretions (breath, saliva, sweat, urine, and non-mentionables) smell like rotting fish and may increase the risk of heart disease due to conversion in the gut to trimethylamine found in this study from the Cleveland Clinic.
Tiptoe to Health Tip #3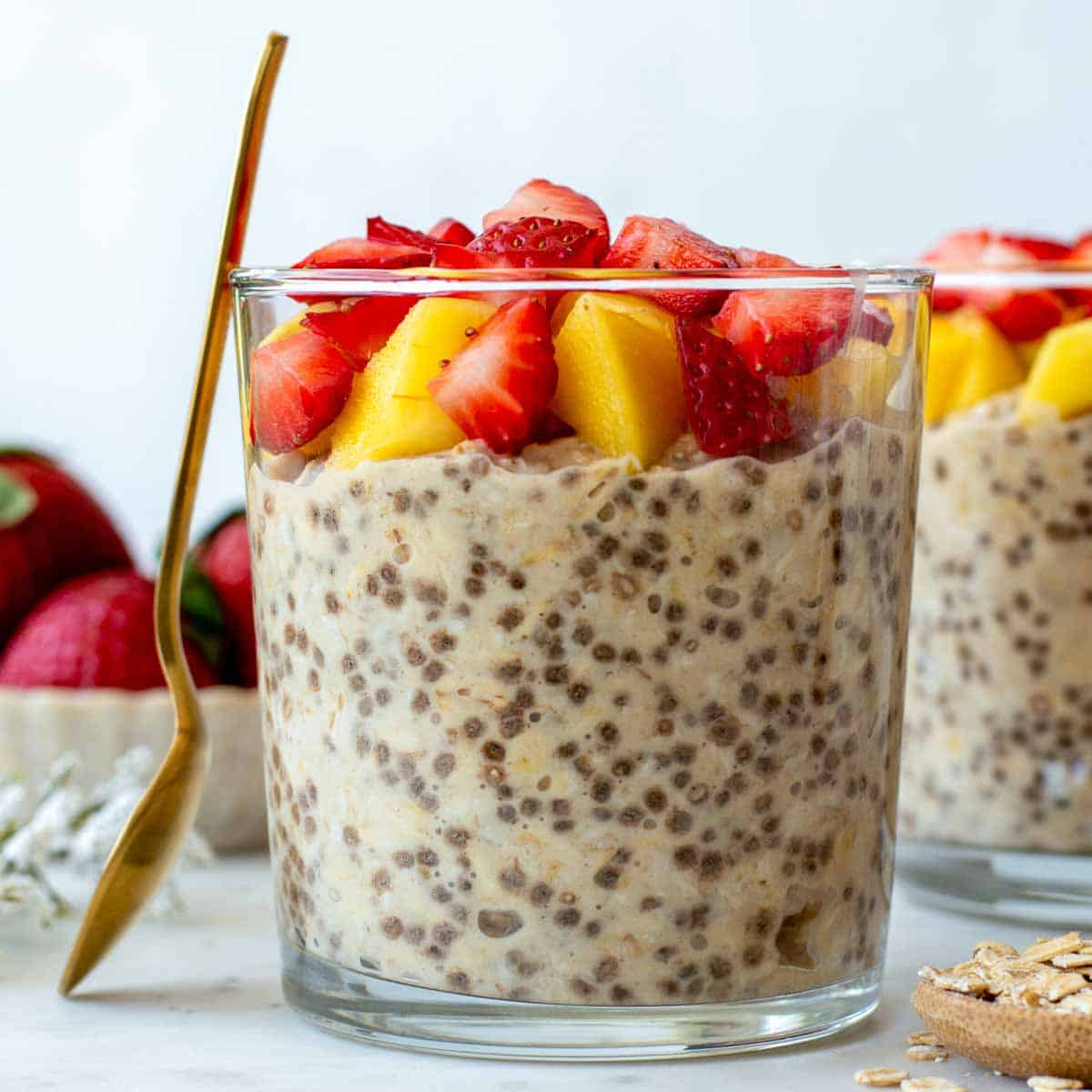 Alright, so what can you do for that big Sunday breakfast instead? Well, you could make my awesome vegan pancakes OR what about some hearty oatmeal topped with some fresh fruit, cinnamon, and maple syrup?

Oatmeal is so versatile and can be tailored to your tastes. And you get that good soluble fiber that's known to improve heart health by reducing the bad cholesterol. It's also full of vitamins and minerals, and is antioxidant rich.
Here's a list of what I add to mine:
1 teaspoon Cinnamon
1 tablespoon Ground Flax Seed
1 teaspoon Maple Syrup
A hand-full of fresh fruit
For more ideas you can check out this previous post on All the Oatmeals of My Kitchen.
Enjoy!
P.S. You can check out Part 1 here and Part 2 here.