This is not the greatest meal in the world, this is just a tribute!
Couldn't remember the greatest meal in the world, no no, this is just a tribute!
Just a little Tenancious D humor for ya.
Right, so it's Valentine's Day weekend, and we are making a tribute to the greatest Italian meal in the world! AKA, some pasta and veggies.
I found this Creamy Vegan Garlic Pasta With Roasted Tomatoes recipe from the Minimalist Baker. It sounded like the perfect dish to make as our Valentine's Day meal along with some homemade bread (holla bread machine!) and of course dessert (edible cookie dough).
Now, I know after just posting about my efforts to stick to the Nutritarian diet, this meal goes against all principles, BUT it's a special day and certainly is not how I regularly eat. Not only are we celebrating Valentine's Day, but we are celebrating a year being homeowner's and Valentine's Day last year was the first meal we cooked in our home. It's a tribute to House (our endearing and super clever name for our home).
So for this meal, we decided to make our pasta with the addition of mushrooms and asparagus for some added nutrients. And it just so happened to form a salute to the Italian flag.
We drizzled some oil and spices on top before baking the veggies.
We also spiralized some zucchini to add to our pasta.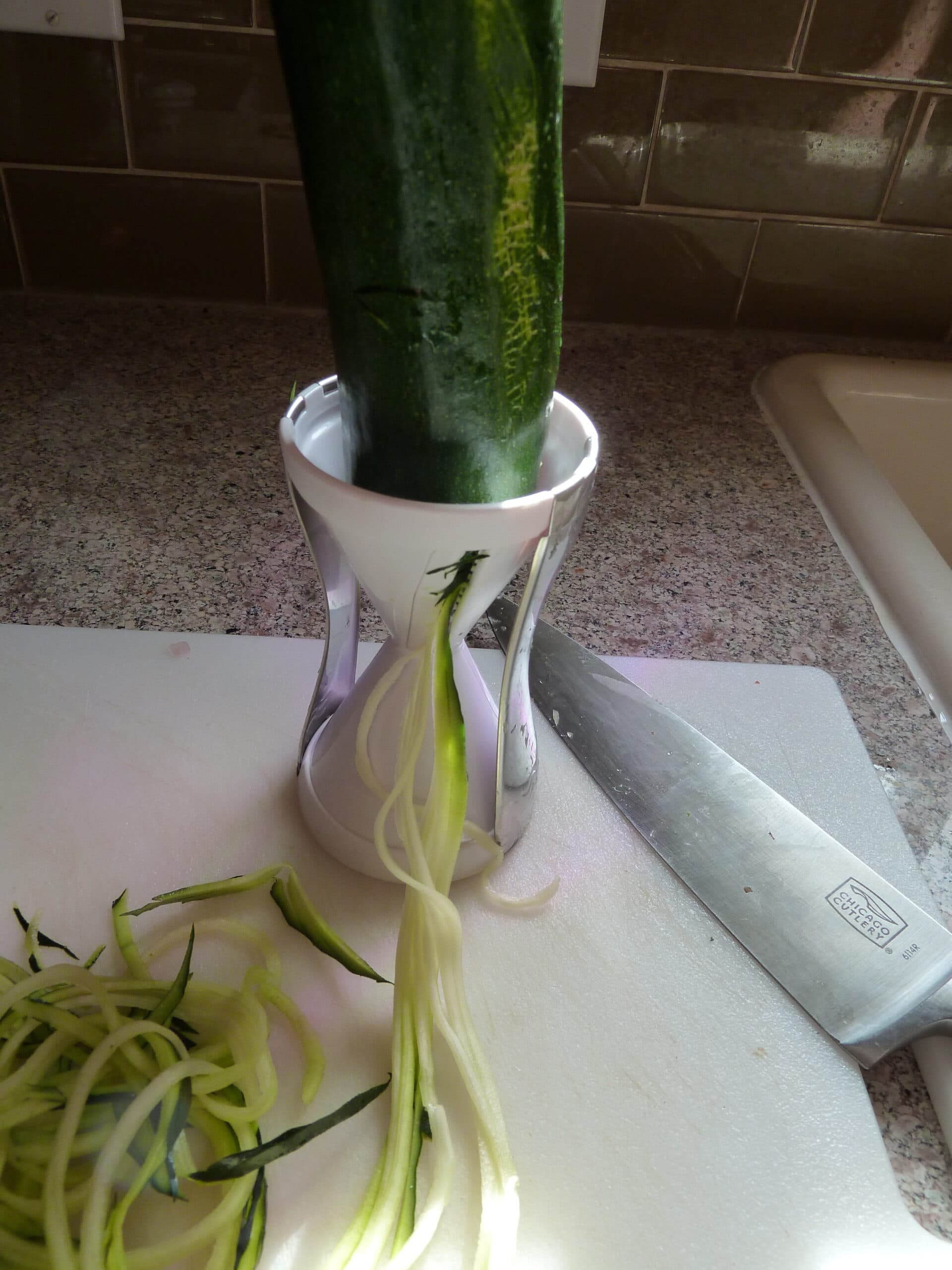 The pasta turned out so good and creamy. Definitely a worthy tribute to the greatest Italian meal in the world.
We also decided to make a side of bread with our very own bread machine! We've had this baby for a while and are just now getting around to using it (fail). It is so easy to use though and takes all of the work out of making a loaf of fresh homemade bread. I remember in my Bakery Science days, how tedious and time consuming it was to make bread. We had labs that would last 6-8 hours dedicated to learning the science behind baking the perfect loaf of bread. Now, a bread machine can do it all.
Our first loaf:
It turned out really well! Although it missed mixing in everything (some dough got stuck to the upper corner of the bowl). I think you can actually lift the lid and scrap it down while it's running, but I got nervous about messing it up so I just left it to do its thang.
For all you bakers out there, just look at that crumb structure! Not bad, not bad.
The meal came together nicely.
Mmm vegan parm sprinkled on top.
For the cookie dough, we followed this recipe from Buzzfeed. We went the cookies and cream route but added Red Velvet Oreos because we're fancy. We also replaced the butter with vegan butter and the milk with almond milk. I don't think I did the greatest job smashing the Oreos before mixing them in, but it still tastes good! We used whole wheat flour because that's all we have on hand and it was a bit dry. I should have known to add more liquid but didn't think of it. Oh well!
And that was our ahhhmazing Valentine's Day meal. What are you doing for Valentine's Day?
xo Rachel
P.S. Mushrooms are fun.