Welcome!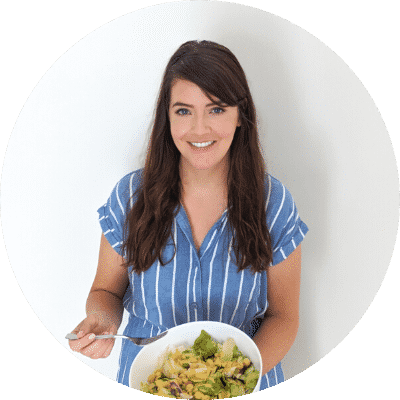 I'm Rachel and I'm on a mission to help people become the best version of themselves through whole plant foods!
I've always had a passion for healthy living, but I didn't really know what true health was. I believed it was eating low calorie and losing weight, but I never really considered the nutrient value of my food.
I created this website initially as a blog while in grad school because I figured since I am in school to improve my future career, I should also start improving health.  My eating habits definitely improved throughout those two years—unfortunately I didn't chronicle all of it (blarg!)—but you can view my previous progress in my old archives. Before my journey to healthy, I had been consuming too many processed foods, eating dessert like it was going out of style, and not working out. Although my strategies to lose weight worked temporarily, the weight ended up creeping back on.
Where was I going wrong?
For starters, I was doing a bunch of "fad" diets like paleo and juice cleanses, all the while counting endless calories. None of these were doing me any favors. Though they did lower my weight initially, they were not sustainable. I also used these techniques to get into shape for my wedding (June, 2015). But six months later I had packed on 12 more pounds. Something needed to change.
I thought I was eating healthy
I ate greek yogurt everyday, I ate chicken breasts and ground turkey patties, I put feta cheese on my salad, and I asked for dressing on the side. I thought I was doing all of the right things and yet my weight wouldn't budge.
It wasn't until my sister suggested I watch the documentary Forks Over Knives that nutrition finally started to make sense.
Newfound Purpose
Initially, Health My Lifestyle was where I posted about what I ate, when I ate, my workouts, and recipes. I wanted to make myself accountable by having this blog because it was so challenging to stick to those diets. Now, I no longer NEED the accountability. *GASP* I have reached a point where I am completely satisfied with my diet and find that cravings are few and far between.
I want to help YOU achieve this too!
If you're brand new to this lifestyle, head over to the Start Here page to learn more.
I am so passionate about this lifestyle and what it can do for anybody who gives it a try: the Whole Food Plant-Based (WFPB) lifestyle. It really has changed my life for the better, both physically and mentally. I have mental clarity and no longer feel controlled by my food choices. It's truly freeing.
I love sharing this lifestyle through easy-to-make recipes, articles, and infographics. I want to show everyone that you do have the power to make healthy changes for yourself and your family and it is much easier than you think!
Health My Lifestyle is all about the practical application of the whole foods plant-based diet. It's about making the change in a sustainable way so that it is no longer a "diet", it just becomes what you eat. I hope you will find this as a place to get inspired and motivated to start feeling your best!
In order to provide the best information available, I completed the Plant-Based Nutrition Certification that was created by Cornell University's online platform eCornell and the Center for Nutrition Studies so that I could better understand the importance of nutrition in our lives and share it with you all.
Ready for your first practical tip? Eating healthy can actually SAVE you time and money! Don't believe me? Check out my FREE 3-Day meal plan that provides low-cost meals that are delicious and easy to make! Just sign up for my mailing list and you'll get a free copy of the meal plan sent to your inbox!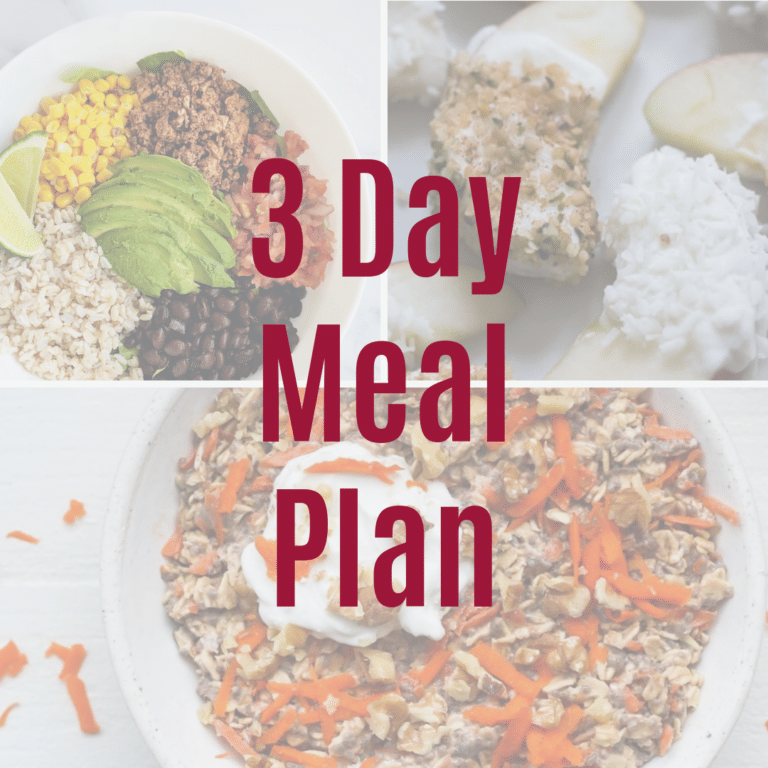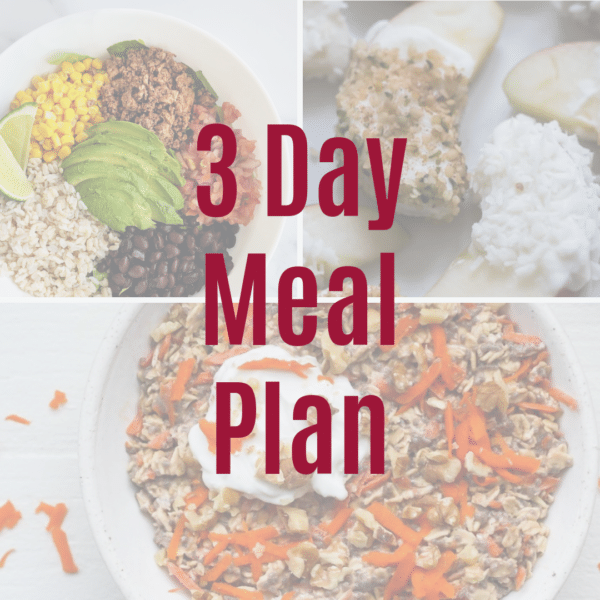 Want more? Head over to the Recipes page to find more favorites.
I'm so glad you're here!
xo - Rachel