You can make vegan ice cream at home that's both healthy and delicious. It's easy with only a few simple ingredients and a blender. And it's often much cheaper than store-bought options!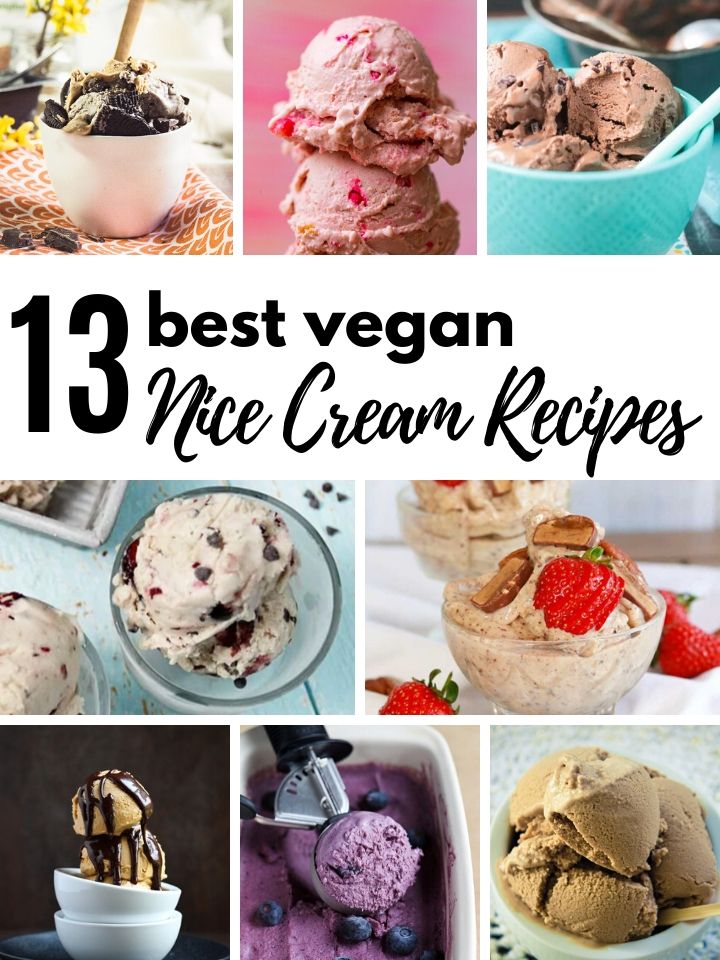 There are tons of vegan ice cream options available in stores now. Several new brands are popping up and established brands are recreating old favorites to be vegan. The demand is growing and brands are listening.
But for many, this still may not be an option. Smaller grocers may not carry much, if any. And you'll be paying more for this option.
Not to mention store-bought options can be pretty unhealthy. Not that that is much of a concern when we're craving ice cream, but it is nice to enjoy a treat that still has some nutritional benefits.
That's where nice cream comes in. You can easily make it at home and you can control what goes into it, thereby making it as healthy or unhealthy as you want. And it's really easy and cheap to make!
What is Nice Cream?
What is nice cream you ask? It's typically made from frozen bananas blended into a soft serve-like consistency. Bananas make a great base because they're widely available, affordable, freeze well, and provide an element of sweetness.
In fact, you can even make nice cream from just bananas. Yes, really. Nothing else needs to be added for a sweet frozen treat. Check out how to make your basic one-ingredient nice cream.
Best Bananas for Nice Cream
You'll want your bananas to be really ripe. Extra spotty. This maximizes the sweetness they'll provide, requiring less, if any additional sweetener to be added.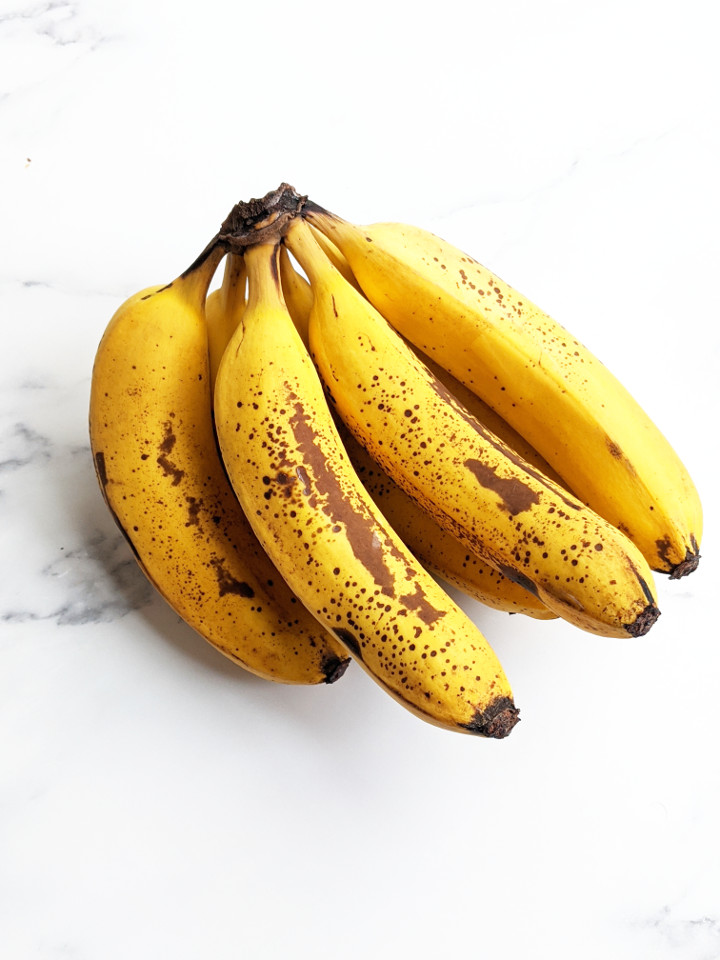 Simply peel your bananas and slice into large chunks. Store in an airtight container — I use these reusable silicone bags — and freeze them until you're ready to make some nice cream! This is the best way to store bananas in the freezer, even for smoothies, so that they stay fresh and avoid freezer burn.
Do you have to use bananas to make nice cream?
Nope! You do not have to have bananas to make nice cream. Any frozen fruit will do. Bananas are just a nice, more neutral base to make different flavors with. Any frozen fruit can work to make a sorbet or soft serve. Even non-dairy yogurt, coconut milk, nuts, avocado, and sweet potatoes can be used to make nice cream!
13 Best Nice Cream Recipes
Okay, now that you know what nice cream is and what it entails, it's time to make it! In honor of National Ice Cream on July 19th, I've rounded up 13 of the best nice cream recipes. No need to feel left out on this day—make one of this truly tasty, healthy homemade nice creams!
If you're looking for more healthy dessert ideas the Health My Lifestyle Meal Planner is full of them! You can easily narrow down exactly what you're looking for with the extensive filtering options, plan out your week in seconds or grab a pre-made plan, track your calories and goals, and more! Right now it's 40% off your first month! Check out the Meal Planner here.