If you need some quick recipes to make this holiday season look no further! These vegan holiday recipes take 30 minutes or less so that you can enjoy the day with your friends and family and not be stuck in the kitchen the whole day.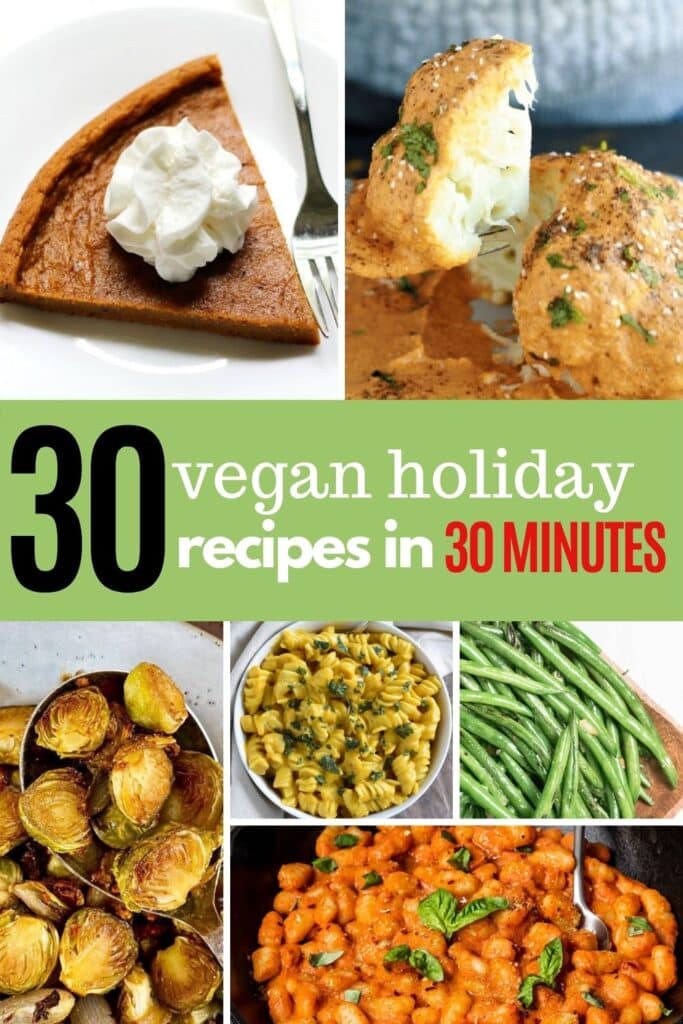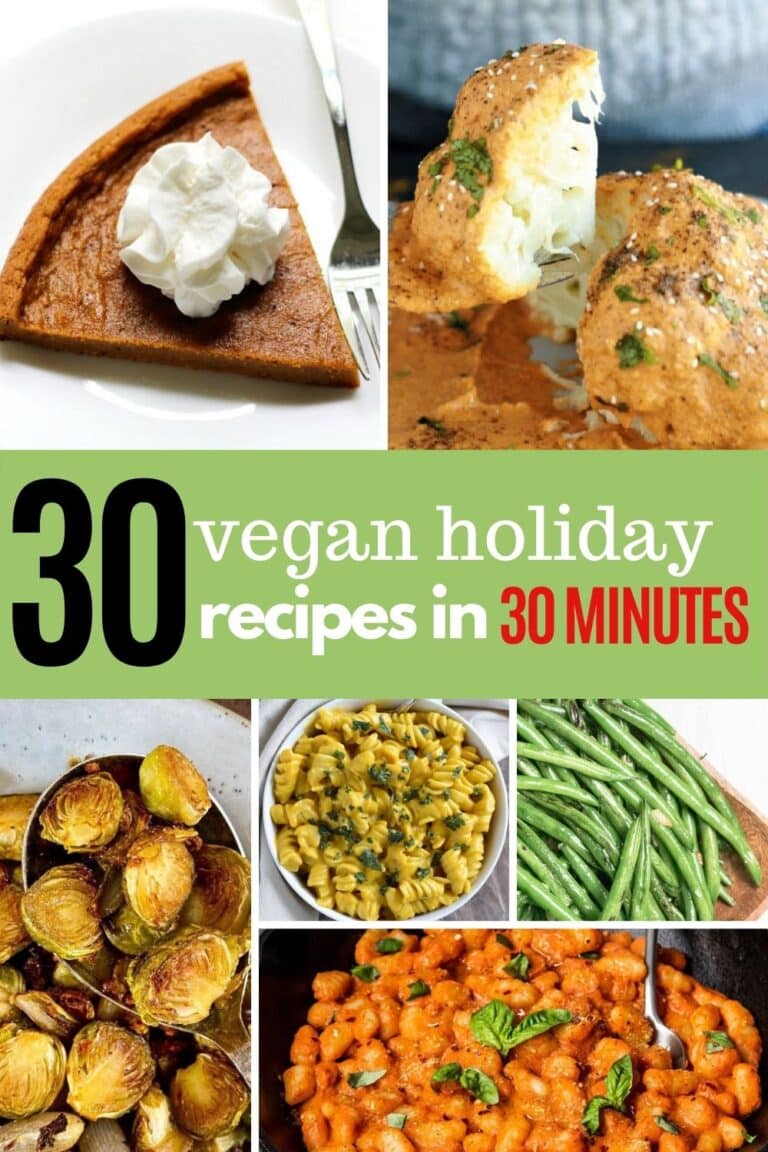 I'm bringing you the best 30 minute recipes to share this holiday season. Trust me when I say that these recipes will not disappoint! However you may be celebrating this year, these recipes will make sure that you can enjoy the day.
Yes, cooking is always a big part of the celebrating, but no one actually wants to be stuck in the kitchen right? The best part in my opinion is being able to sit around the table sharing the meal, not the actual cooking part.
Without further ado, here are the best 30-minute vegan holiday recipes!
Appetizer
These delicious appetizers are perfect to prepare before the big meal and they take no time at all!
Side Dishes
These side dishes are incredible—you can't go wrong! So many options in under 30 minutes, it's hard to choose.
Main Dishes
You won't find the typical roast here as those require baking for a while but these meals will make a wonderful center to your holiday meal! Quick, easy, and oh so delicious!
If you can't find the Almond Ricotta in stores for the stuffed shells, try this Cashew Ricotta.
Desserts
We have classics like cookies and pies plus some more creative ones to mix it up this year.
I love the idea of sprinkling this granola on top of puddings and pies for some extra crunch—yum!
Drinks
What would a meal be without some festive drinks? These are ones the whole family will love that can be served before or after the meal.
Pin this for later: