January is a common month to start something new and for most people it marks the beginning of a new diet. But changing your diet all of a sudden can be overwhelming. Here's everything you need to know about going vegan in January to make it practical, and most importantly, sustainable.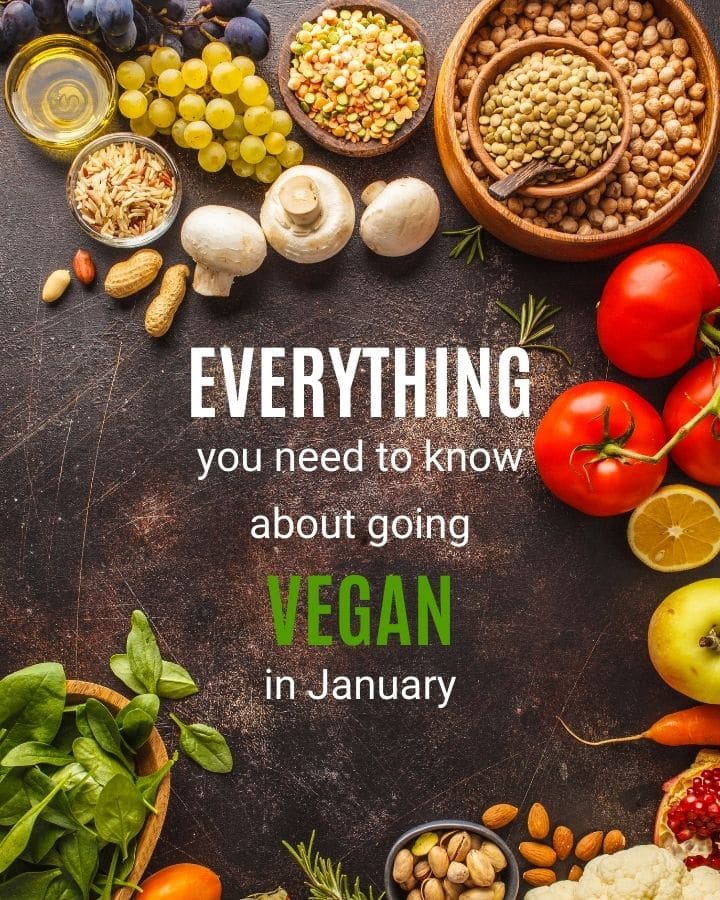 A growing movement is to try a vegan diet for the month of January, also known as Veganuary. Veganuary was actually started by a nonprofit organization that promotes and educates about veganism by encouraging people to follow a vegan lifestyle for the month of January. The participation has more than doubled each year since the even began back in 2014.
It's exciting to see so many people having an interest in becoming vegan January but going vegan for a whole month without preparation could lead to disaster. If you really want to succeed and make this a lifestyle change you'll need to do some planning and preparation.
Here are some things to consider when transitioning to a vegan diet.
Know your why
It's important to get clear on why you're doing this. Transitioning to a vegan diet is one of the most effective ways at reducing the suffering of animals and helping our environment. There's also substantial evidence that switching to a mostly plant-based diet is better for our overall health and longevity.
If you're still shaky on your why, here are some resources that can provide more information based on your interests:
Health
Documentaries (check Netflix or Youtube, many of these documentaries are on there):
Books:
Animals
Documentaries:
Environment
Documentaries:
I encourage you to check out the sources above and expand your research outside of just one topic. I've found that even though I initially switched to a plant-based diet for health, my reasoning has now expanded to the animal welfare and environmental aspects as well. The more you learn, the more you grow.
Change your mindset
It can be easy to get caught up in everything you're giving up when going vegan, but consider everything you're gaining.
You're taking control of your health, making the planet a better place for everyone, and reducing animal cruelty—all amazingly good things!
Plus, I bet you'll be eating more variety than ever before! When I made the switch to a plant-based diet, I start eating more fruits and vegetables than ever before.
Here's a popular Instagram post I created that started trending.
After I shared it many people started sharing their versions and it became abundantly clear that once you make the switch to a vegan diet, you end up discovering so many delicious foods you've never tried before!
This is an exciting new chapter in your life so focus on the positives!
Transition in stages
You don't have to go vegan overnight. In fact, I'd advise against it for most people. Unless you're already fully prepared, a big leap like that can backfire.
My transition was gradual. I started by becoming vegetarian first. I stopped eating most meat except for the occasional fish and switched to mostly beans and tofu. I was already pretty comfortable with that because I loved beans and any time I ate out it was usually Asian cuisine with tofu as my protein of choice.
After that I started switching out dairy for non-dairy alternatives. My milk became soy milk, my yogurt become almondmilk yogurt, and my cheese became vegan cheese or I made my own cheese sauce. Start trying out different vegan options to find one you like. You aren't going to like every brand.
Once I had fully done my research and realized I no longer wanted to support any animal products, I removed it all from my diet and never looked back.
Meal Plan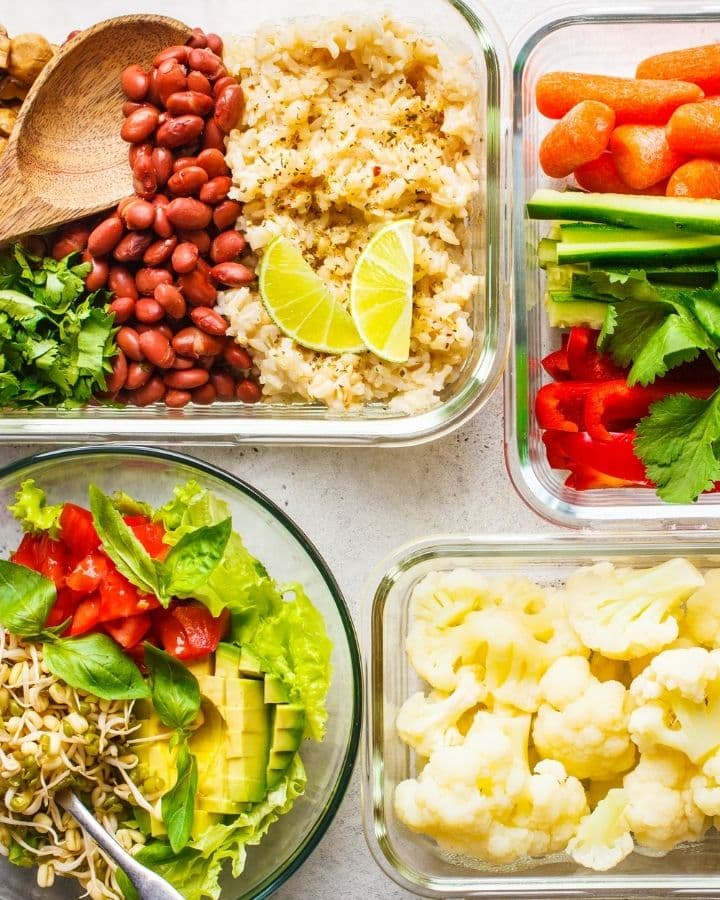 A key component of staying on track with a new diet is making a plan. This way you avoid the dreaded "what's for dinner?"
If you don't plan ahead you risk falling back into old habits. Knowing what you're going to eat ahead of time can reduce temptation when you have tasty food you're looking forward to already planned out.
There are a few things to keep in mind when meal planning:
Make sure your meals are well-balanced. What does that mean exactly? Don't relay too heavily on mock meats, cheeses, and other vegan processed foods. Aim for 80% whole foods and minimally processed foods like soy milk when possible.
Expect portion sizes to increase. Yes you heard that right. Plant based foods are typically lower in calories than meat and dairy, especially whole foods, so to meet your caloric needs you may need to increase portion sizes than what you've been used to.
Choose simple meals in the beginning. Unless you're super comfortable in the kitchen, the easier the recipe the better. Recipes that have less than 10 ingredients and don't take longer than 30 minutes will be best in the beginning to reduce some of the overwhelm.
Write down your meals for the week and create a shopping list with everything you'll need to make them. Here are some templates you can print off and use to get you started. You can even laminate the meal planning schedule so you can use it over and over again!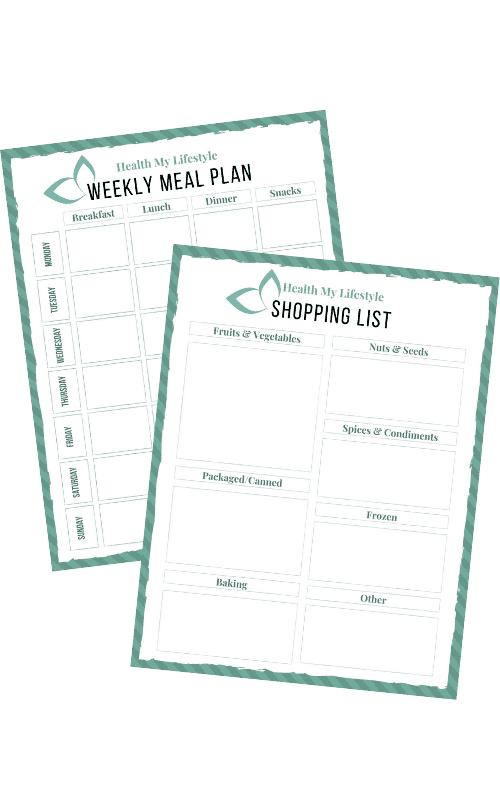 Want more details on how to meal plan? Check out this full guide on meal planning on a vegan diet for beginners.
We also have a beginner-friendly meal planning application full of easy recipes and time-saving tools. It's the exact tool I wish I had when I first went vegan!
And if you're interested in the weight loss benefit of a whole food plant-based diet, check out this free meal plan.
Meal Prep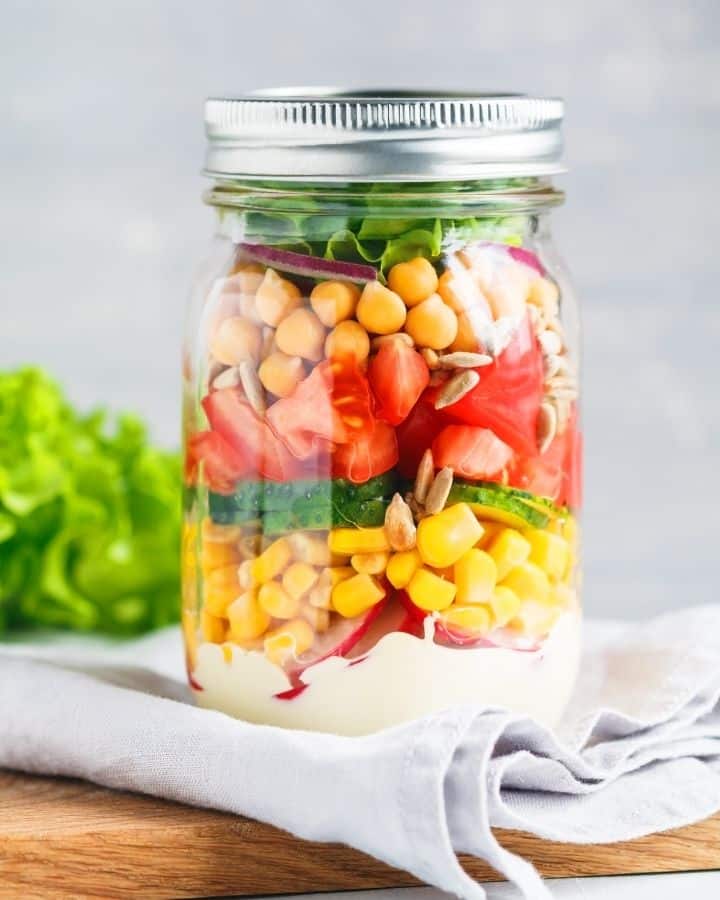 Meal prep can be just as important as meal planning but you don't have to meal prep to enjoy the benefits of meal planning. Just having the recipes in mind and the ingredients already purchased can save significant amounts of time and energy.
However meal prepping has so many advantages to sticking to a plant-based diet. I love to have several meals prepped for the week so that I can grab one out of the fridge whenever hunger strikes.
This is where batch cooking comes in handy. Choose recipes like soups, stews, and curries—things that can be made in one big pot so that you can make several servings at once to last the whole week. These types of meals also freeze well for later.
You don't have to cook everything ahead of time if that's not your style. Simply prepping the ingredients you need ahead of time can help tremendously in saving time later when it's time cook. If I don't have time to cook after grocery shopping, sometimes I'll just wash and chop the vegetables I know I'll need for the week to save time cooking later.
Figure out what works best for your schedule and set aside some time to meal plan and meal prep as needed.
Find Support
Whether that's through people you know who are also wanting to make the change or finding support through social media. Joining Facebook groups can be really valuable. Ask questions and get ideas and inspiration from others.
I have a Plant Based Meal Prep group welcome to anyone. You don't have to be fully vegan to join. We're there to help you on your journey, answer questions, show support, and inspire you with easy meal prep recipes.
What happens after Veganuary?
Hopefully by the end of Veganuary you've found a groove with your new diet. If you're still feeling unsure, definitely check out the resources above. Continue learning about the benefits of a plant-based diet. Continuing trying new recipes and experimenting with new flavors.
Carrying forward with this new lifestyle will require planning and consistency to avoid falling back into old habits.
If you're feeling overwhelmed or want to take your plant-based eating to the next level, check out the Health My Lifestyle Meal Planner. We take the guesswork out of what to eat with our database of hundreds of beginner-friendly recipes and dozens of pre-made meal plans you can customize.

If you want to start slowly you can meal plan just breakfast for the week, or just try one new recipe each week. Plan whatever works best for your schedule and your shopping list will be automatically adjusted.
Get started today and stop worrying about what you're going to eat next!
Are you planning to do Veganuary or are just starting out on a vegan diet? Let us know in the comments.
Pin this for later: