You won't believe that all of these vegan muffins are completely dairy-free and egg-free! From classic flavors like blueberry and chocolate to unique combinations like pumpkin spice and matcha, there's a muffin for every taste bud!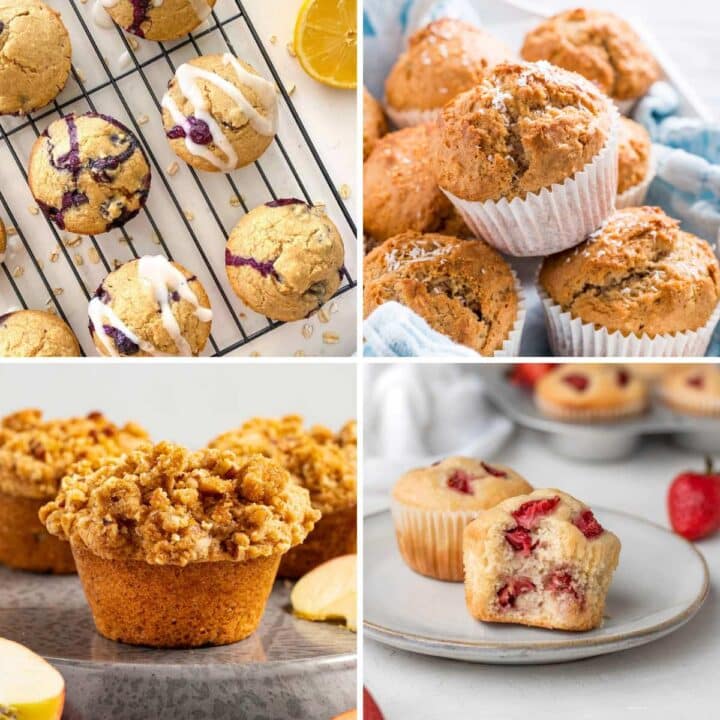 One of the hardest things to master in vegan baking is using the right egg replacer. Luckily, all of these recipes have done the hard work for you, resulting in perfect fluffy muffins every time!
Whether you're looking for a quick and easy breakfast, a satisfying on-the-go snack, or a delightful dessert, this collection has you covered. Get ready to embark on a muffin-filled adventure and explore the world of vegan baking at its finest.
Best Vegan Muffin Recipes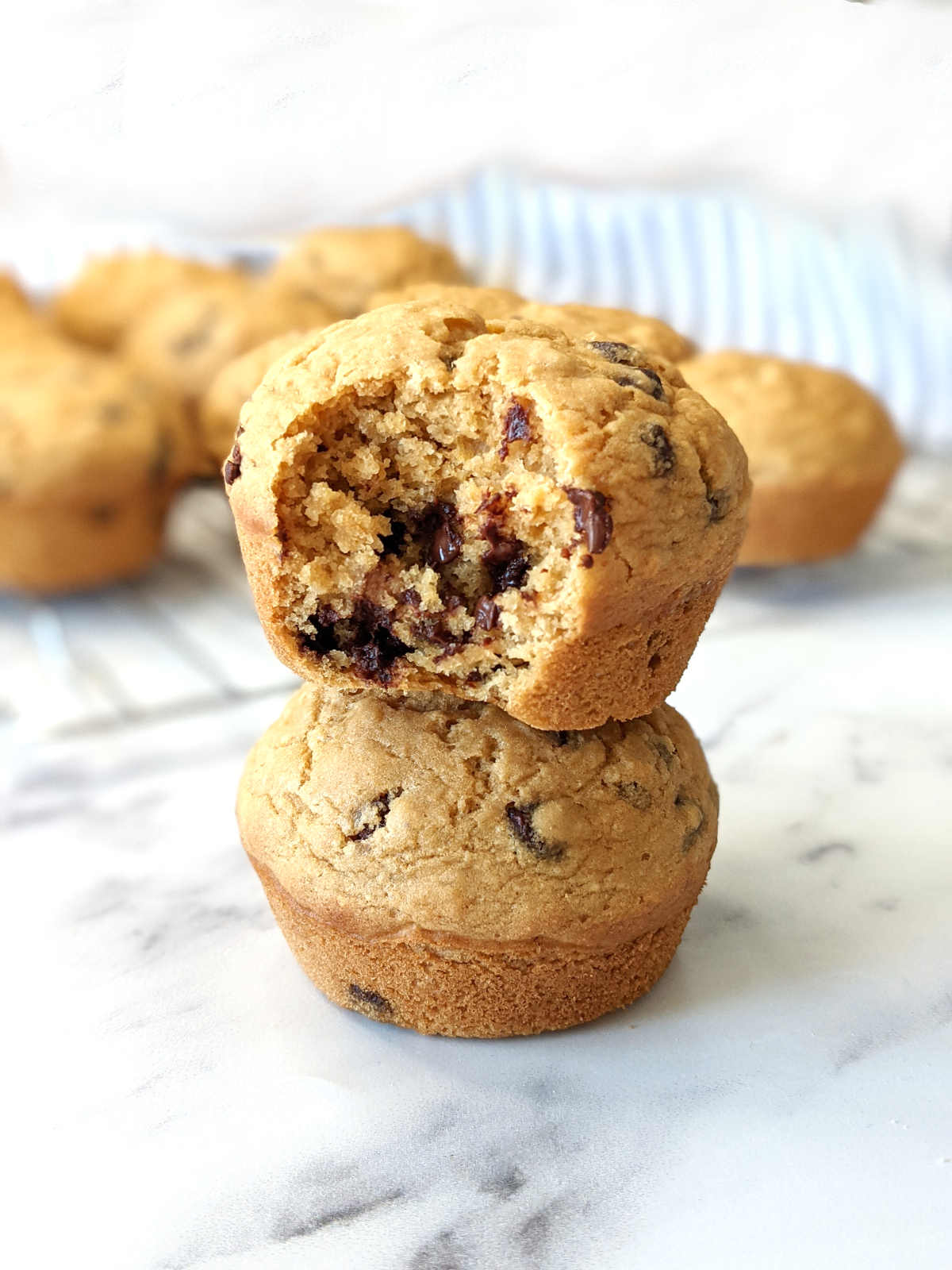 Indulge in these vegan chocolate chip muffins that are fluffy and soft and generously studded with decadent vegan chocolate chips. They're secretly healthy, made with whole wheat flour, but you'd never know! Perfect for breakfast, a snack, or even dessert!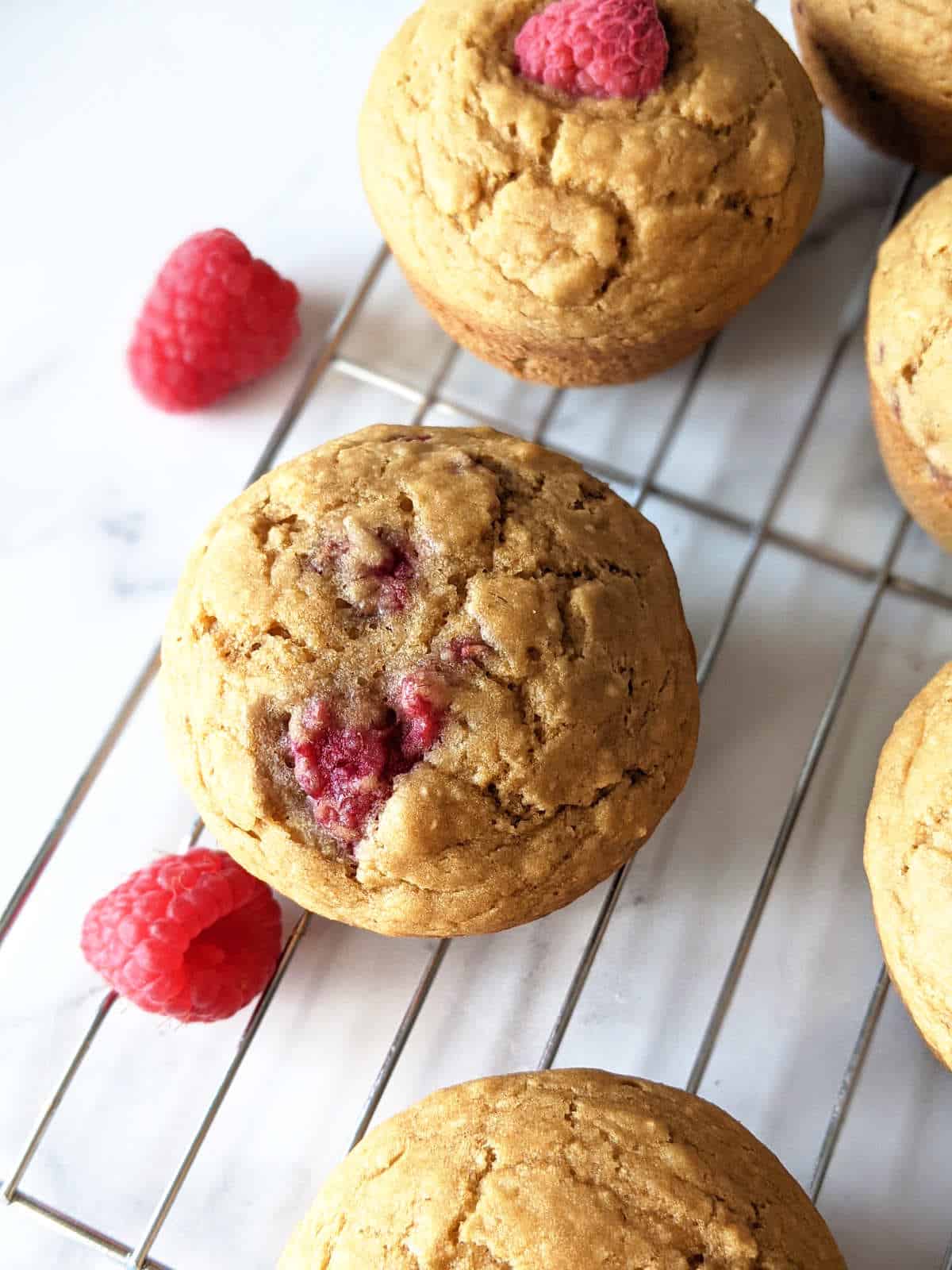 Prepare to be amazed by these lemon raspberry vegan muffins that will surely leave you in awe! Created with simplicity in mind, they come together effortlessly in just one bowl! They have the perfect balance of sweet and citrus, yet are made healthier with wholesome ingredients. Get ready to savor every bite of these sensational muffins that tick all the right boxes!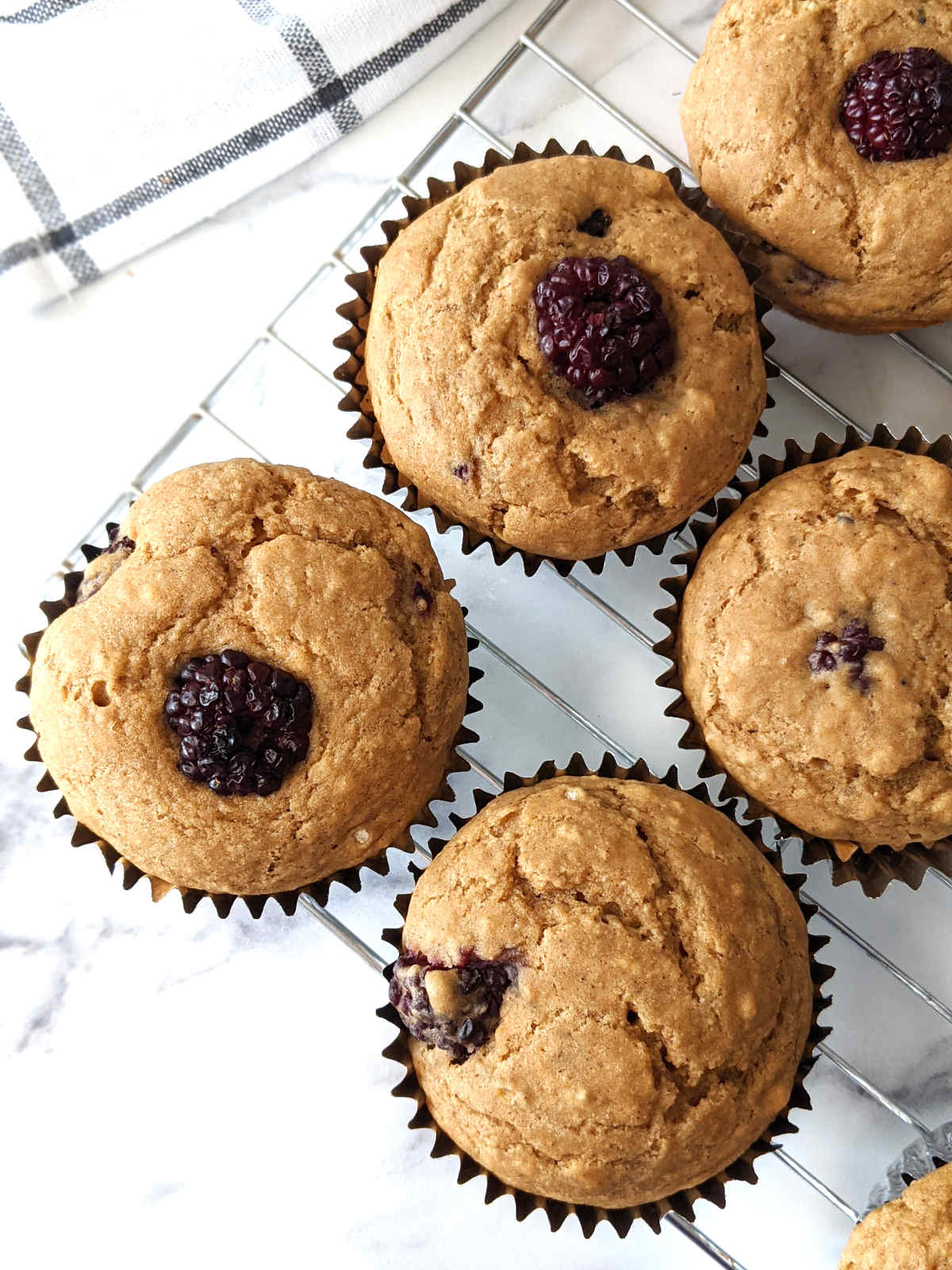 These vegan blackberry muffins are fluffy, soft, and incredibly delicious yet are completely free of refined sugar and oil. They have the perfect amount of natural sweetness making them a healthy and satisfying breakfast or snack!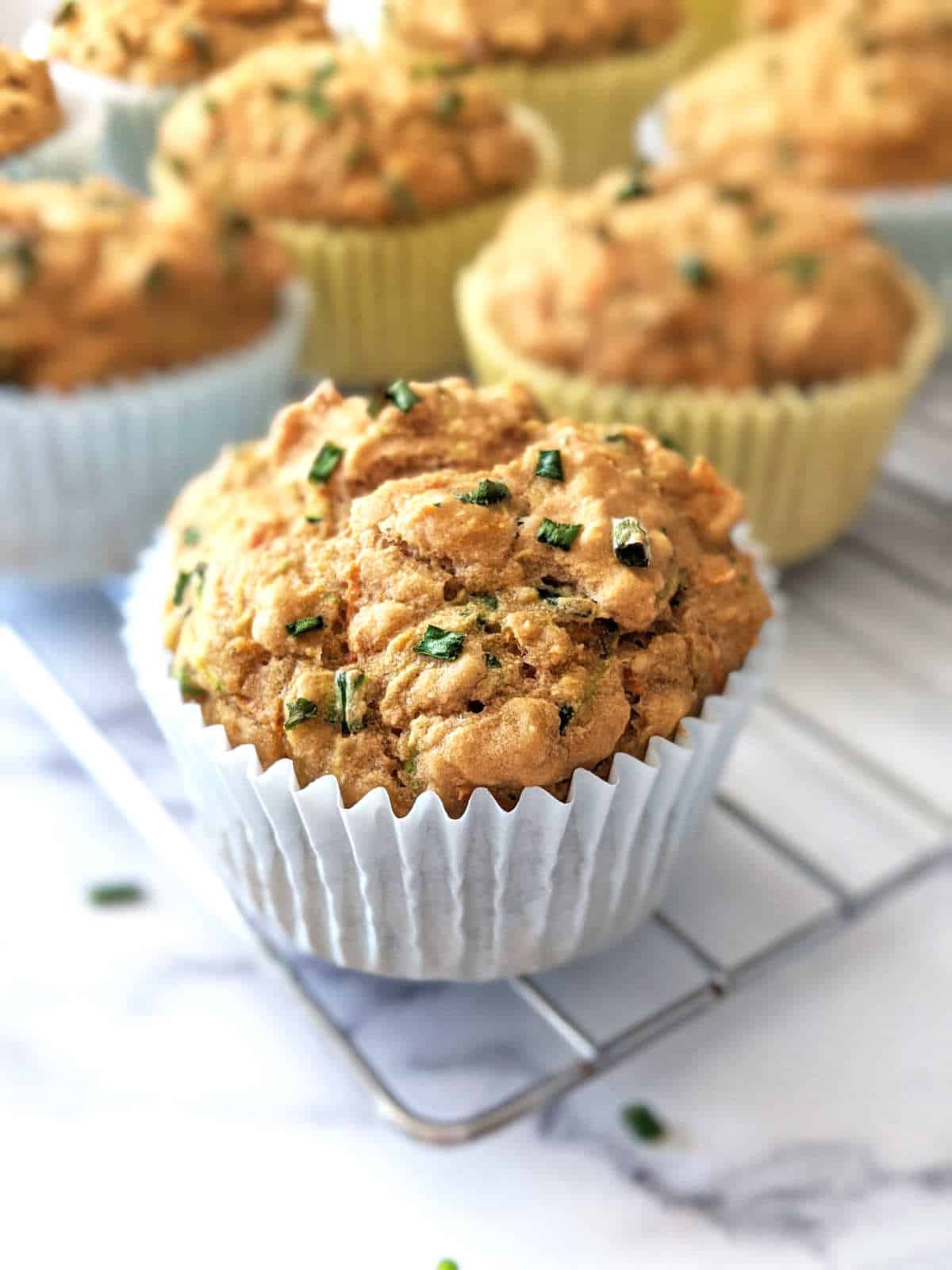 These savory vegan muffins are a versatile choice for breakfast, snacks, or even dinner rolls! Packed with the goodness of zucchini and carrots, they make eating your vegetables easy. Best of all, they can be prepared in one bowl and are ready in less than 40 minutes!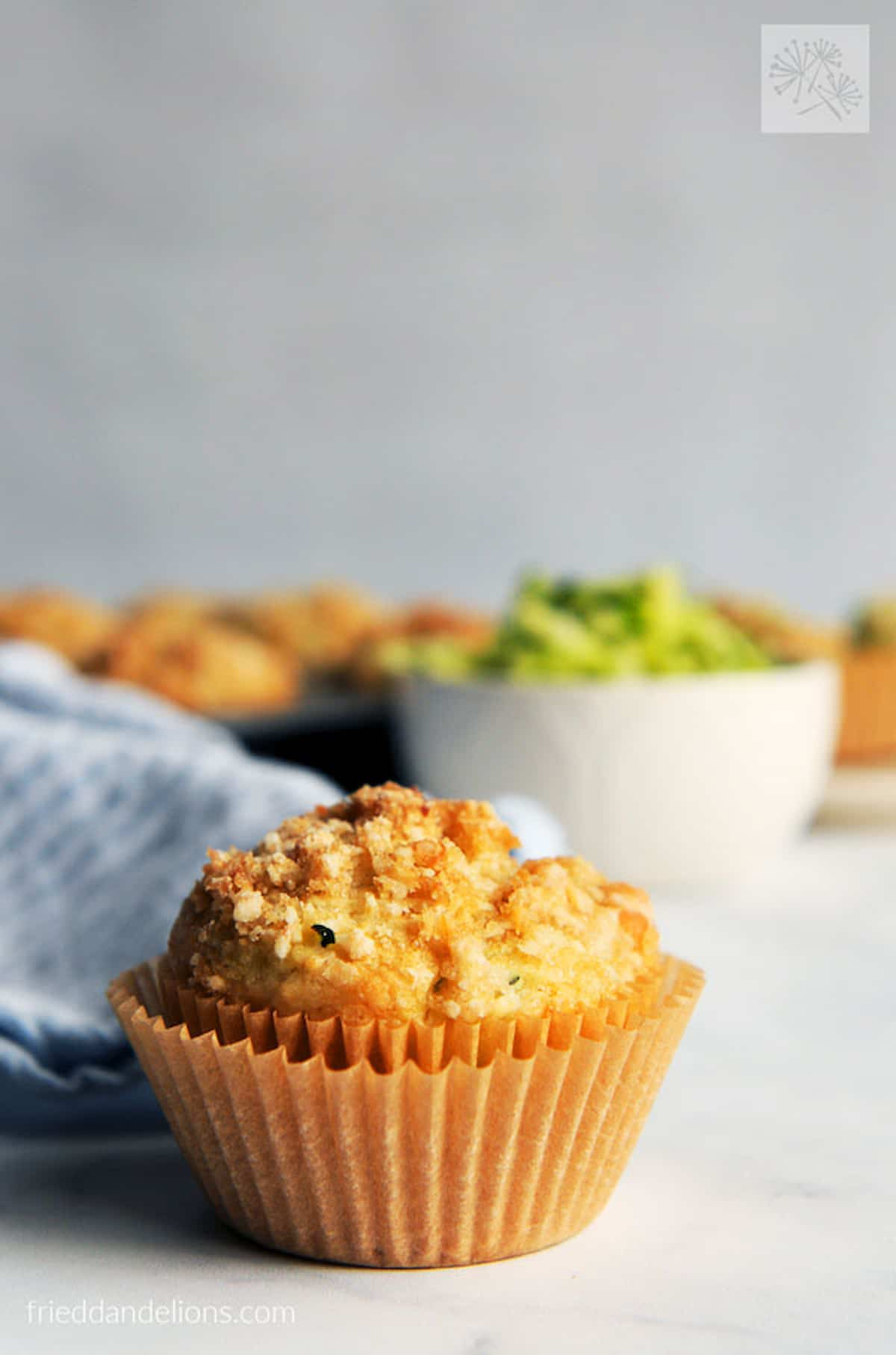 Turn zucchini into a sweet treat with these coconut zucchini muffins! They're the perfect way to start the day, combining fiber-rich zucchini with sweet shredded coconut and crowned with a crumbly streusel topping!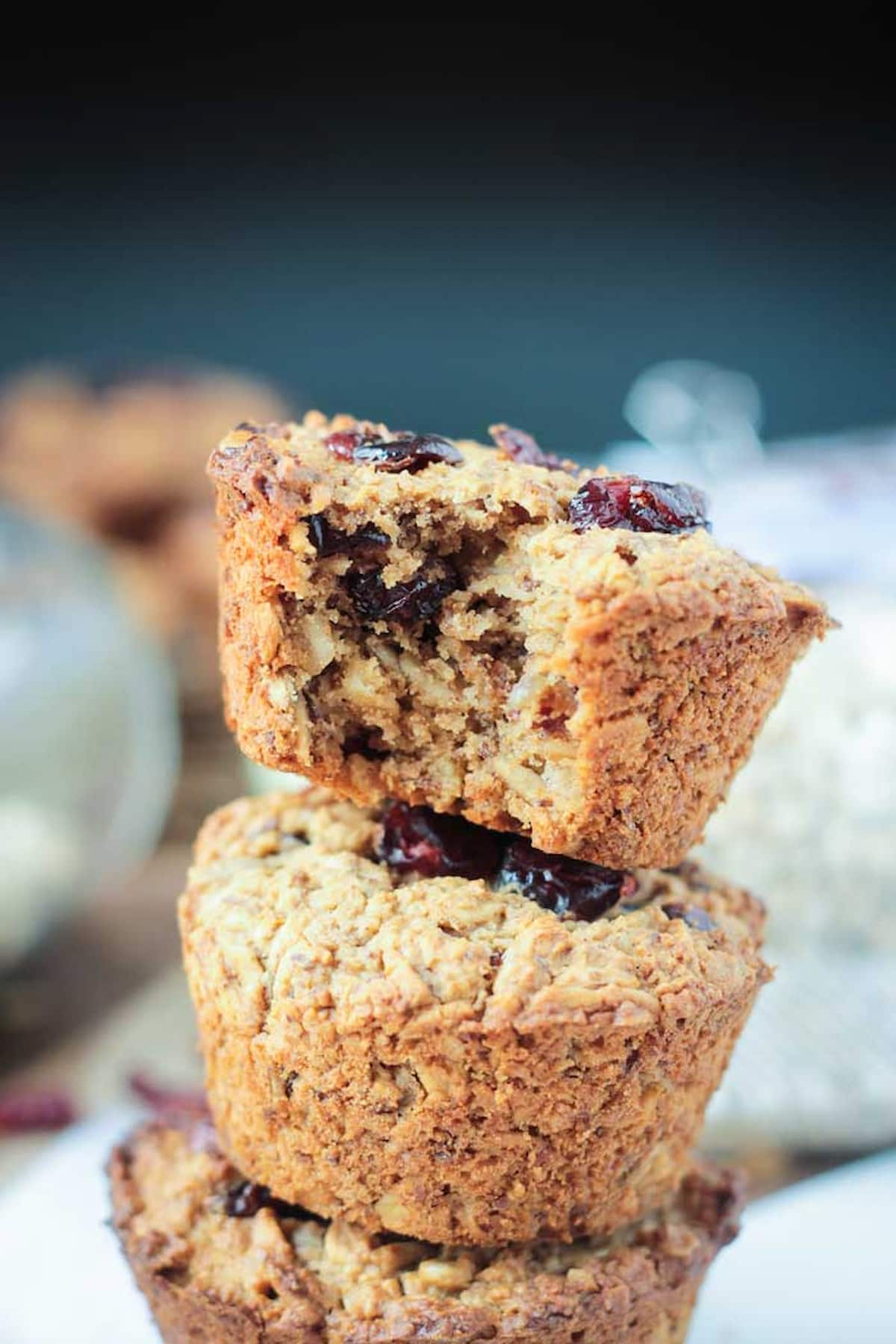 Discover the ultimate back-to-school breakfast or snack with these Baked Oatmeal Muffins. They strike the perfect balance of sweetness without the need for refined sugar, making them a healthier option. Packed with fiber and protein, these muffins provide a nourishing start to your day!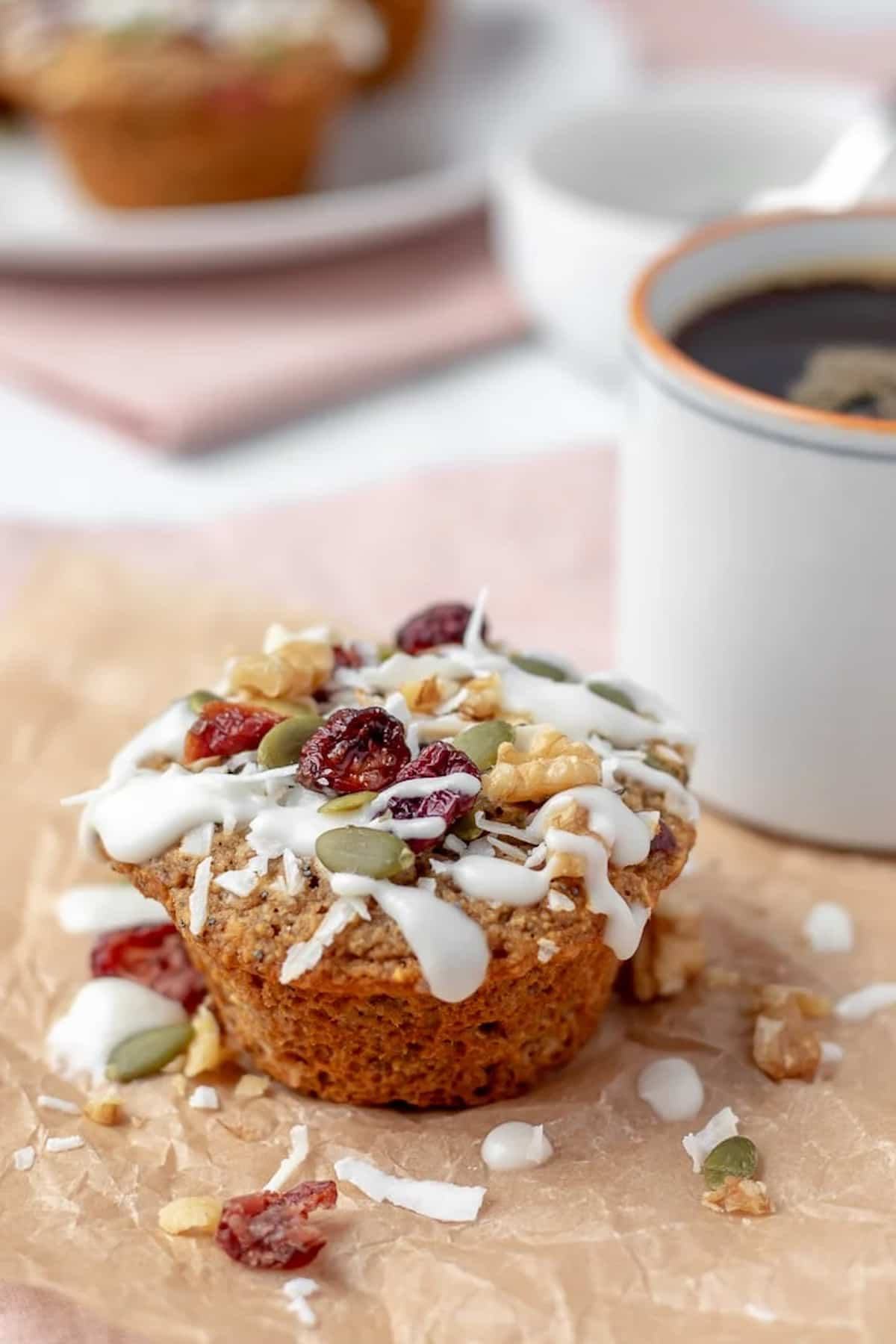 Indulge in the perfect guilt-free treat with these Vegan Oat Flour Muffins. that strike the perfect balance between decadence and healthiness, making them an ideal choice. With their moist texture and subtle sweetness, they are loaded with a delightful combination of fruits, nuts, and seeds. To top it off, they are adorned with a heavenly coconut butter glaze that adds an extra layer of scrumptiousness.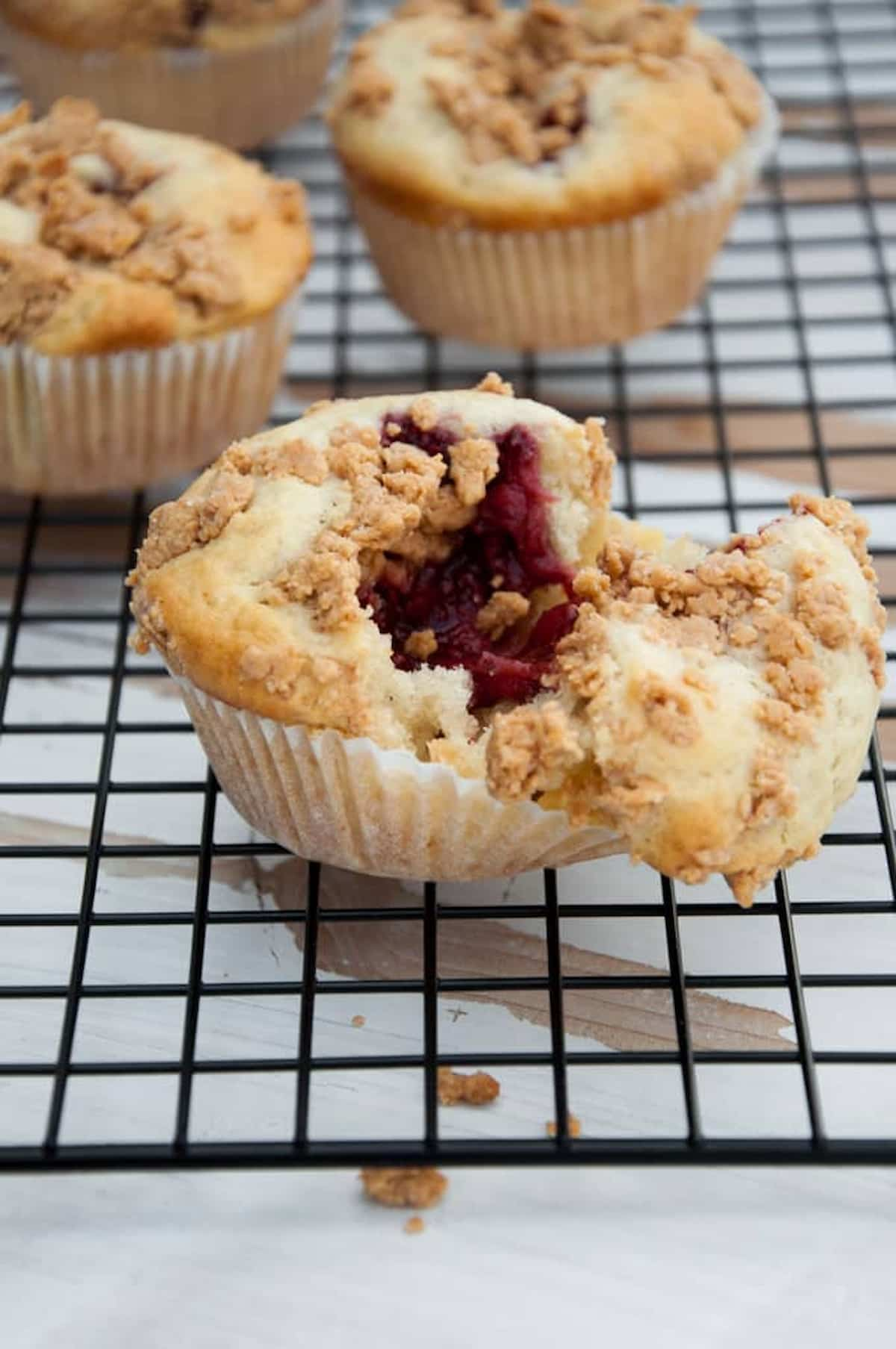 These vegan PBJ Muffins are irresistible, brimming with homemade strawberry chia jam and crowned with a delectable peanut butter streusel. With each bite, savor the harmonious blend of sweet strawberry jam and creamy peanut butter streusel for a tantalizing treat that will satisfy your taste buds and leave you wanting another bite.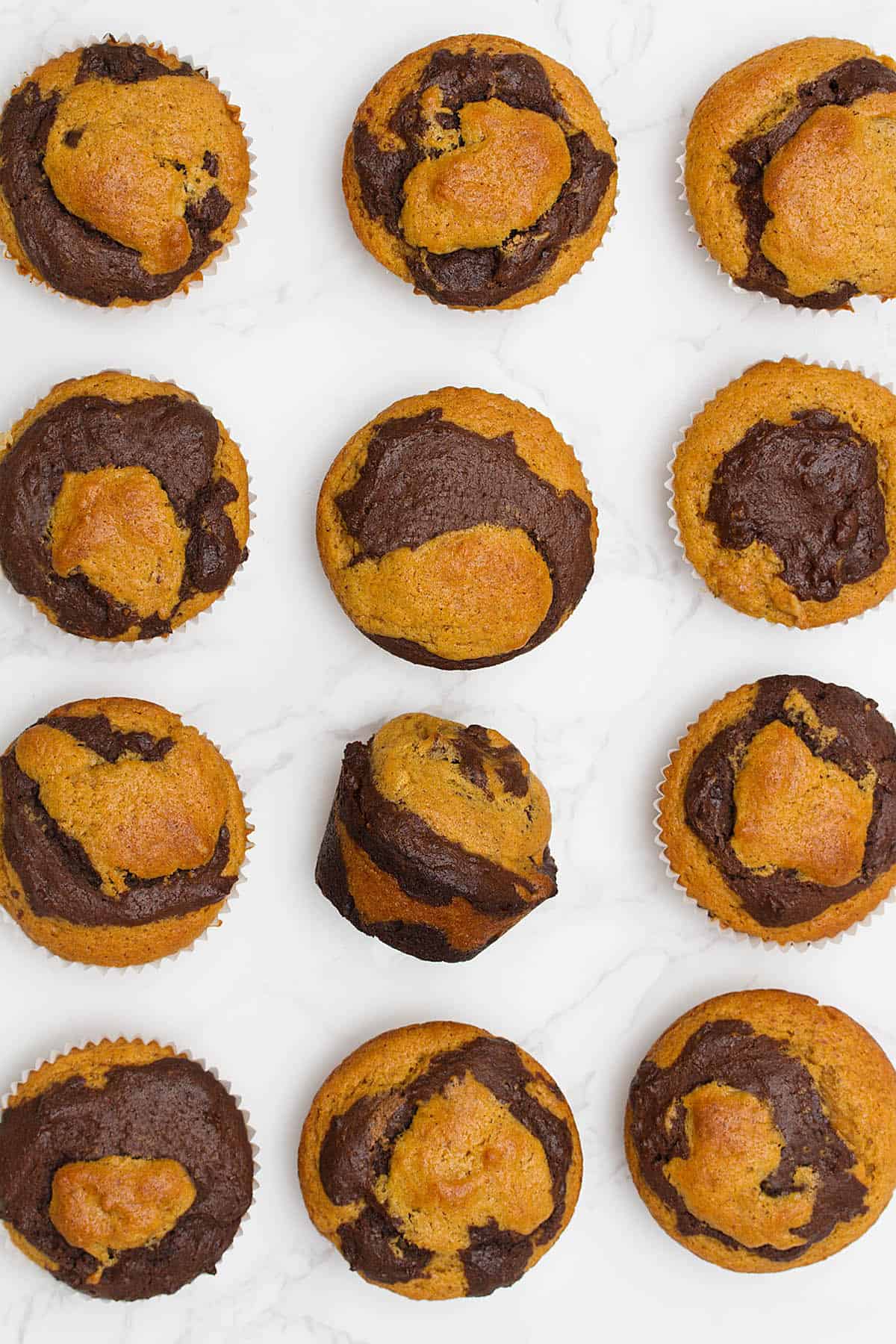 Embrace autumn baking with these vegan pumpkin chocolate muffins that capture the true spirit of the season. Spiced pumpkin is swirled with layers of moist chocolate, creating a tantalizing combination that epitomizes the ultimate autumn treat.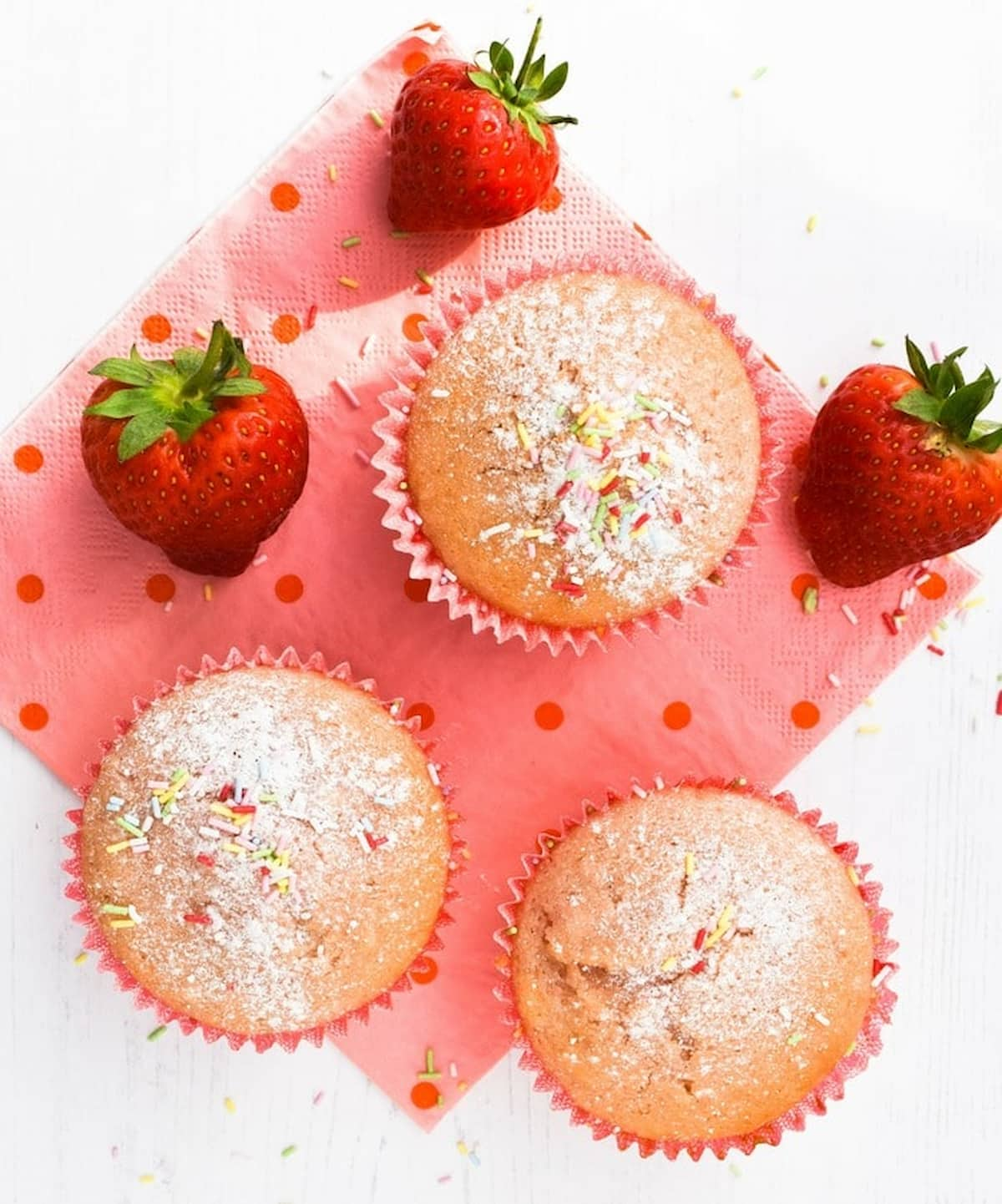 Whip up these effortless bite-sized vegan muffins that exude the delightful essence of a strawberry milkshake. These easy-to-make muffins offer the nostalgic taste of a classic milkshake in every bite with a delicious strawberry jam filling.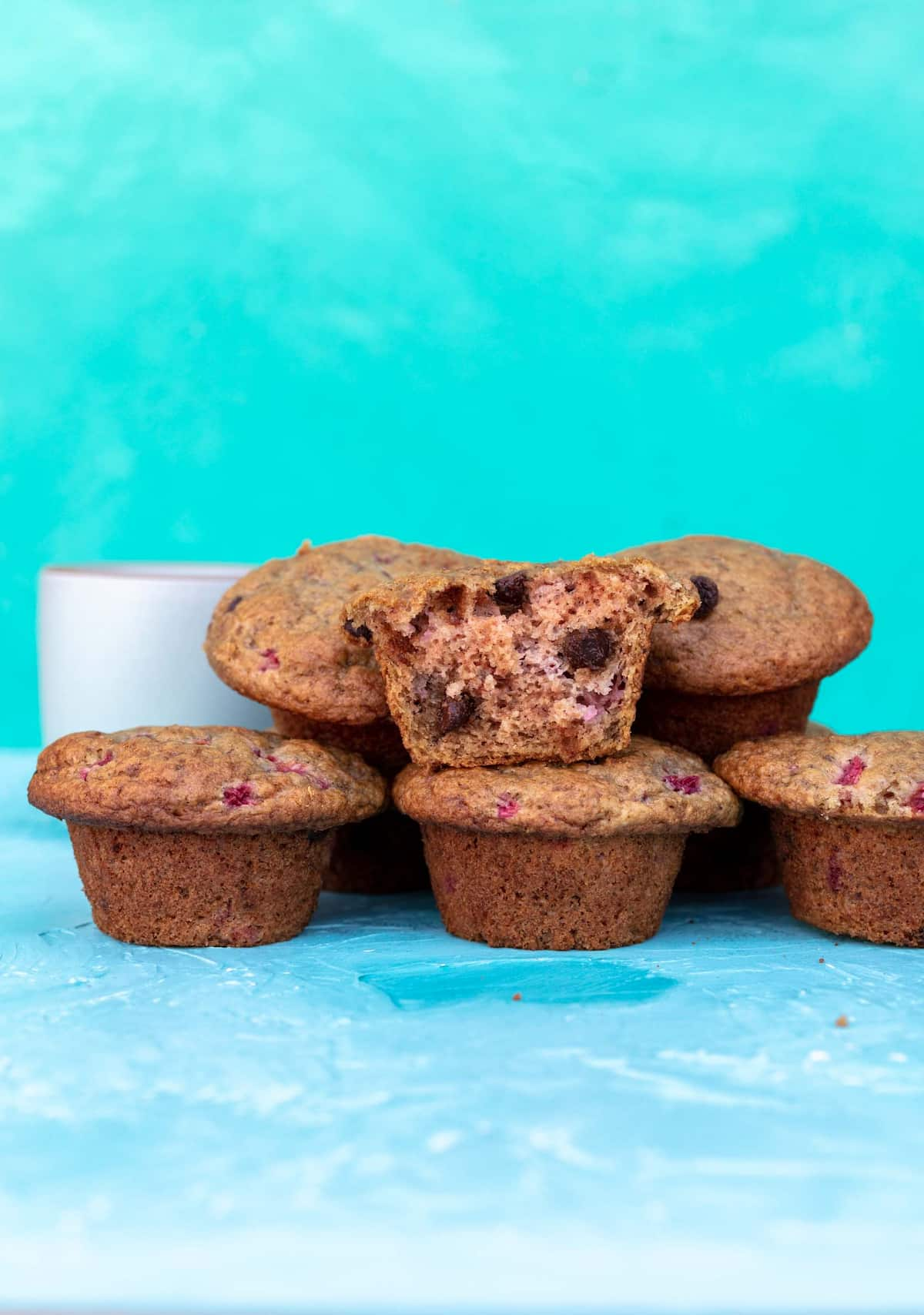 When life hands you plums, make plum muffins! This recipe is perfect for when you have a whole bunch of plums you need to use up. The sweetness of the plums pairs perfectly with chocolate chips, making it a scrumptious treat bursting with flavor!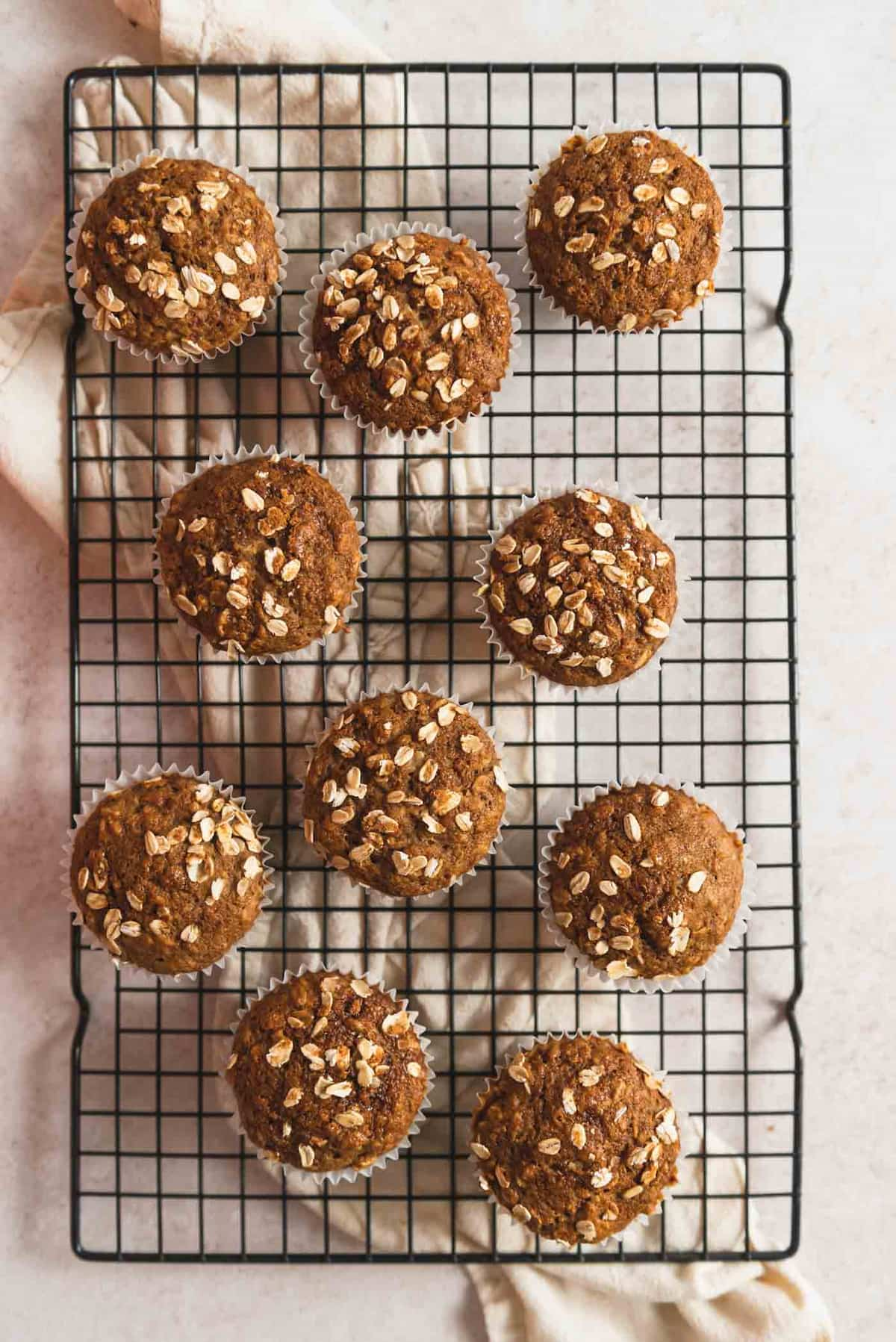 Create these easy and nourishing oatmeal muffins with minimal effort using just a single bowl and a handful of basic ingredients. In just 30 minutes, you can enjoy these easy-to-make, wholesome treats.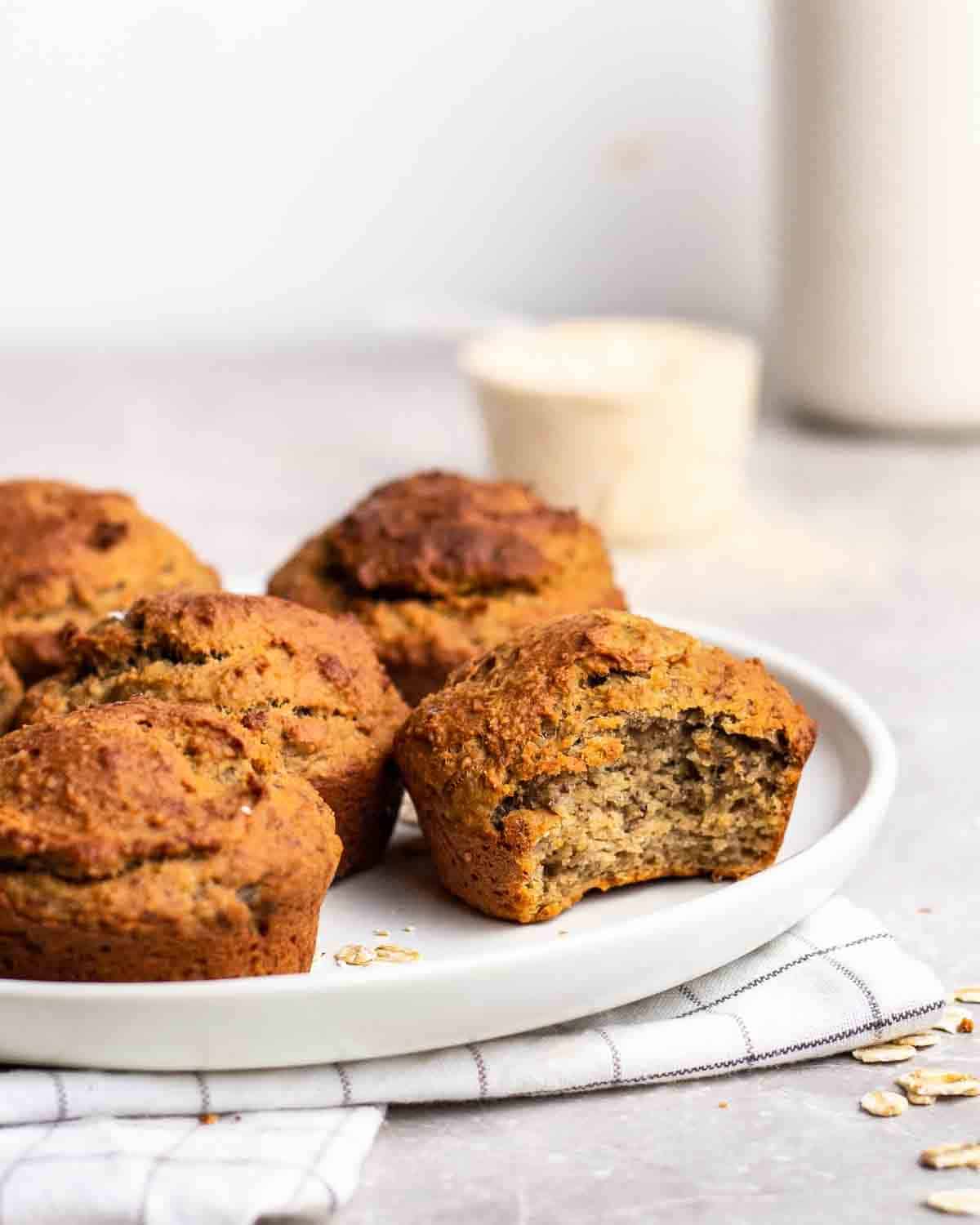 Enjoy the goodness of fluffy and moist vegan protein muffins, perfect for a nutritious breakfast or snack. Made with oat flour, protein powder, and banana, these wholesome muffins are a breeze to make in just one bowl. In just 40 minutes, you'll have a batch of delicious and satisfying muffins ready to enjoy.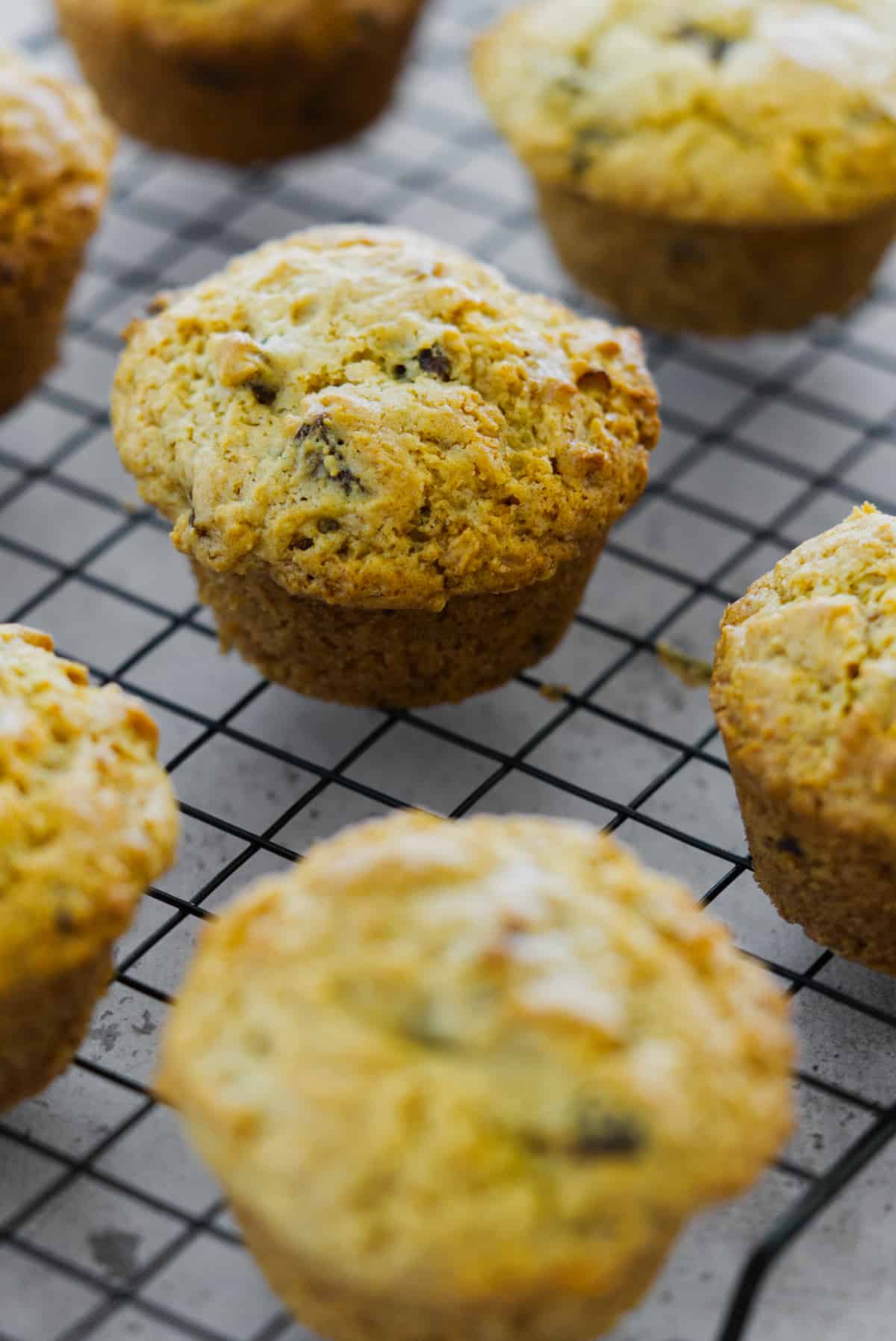 Experience the delight of vegan Baobab Muffins: moist, slightly crunchy tops, packed with vitamin C and bursts of chopped dates. Prepare to indulge in the most incredible dairy-free and egg-free vegan muffins you've ever tasted!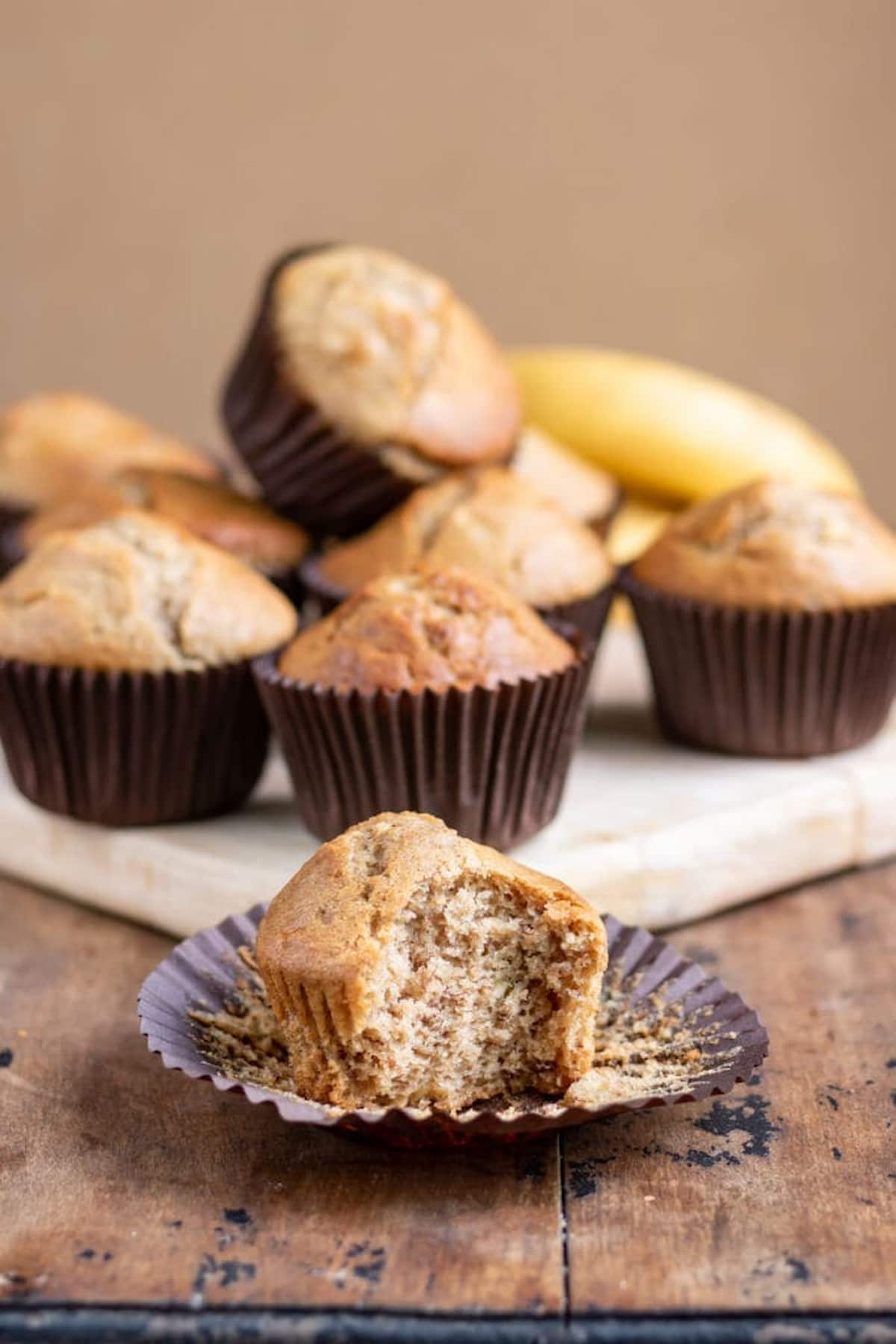 Whip up these effortless and delicious Vegan Banana Muffins using ripe bananas and common pantry staples. Loved by both kids and adults, this simple one-bowl treat offers the delightful flavors of banana bread. Perfect for breakfast, snacks, or on-the-go indulgence!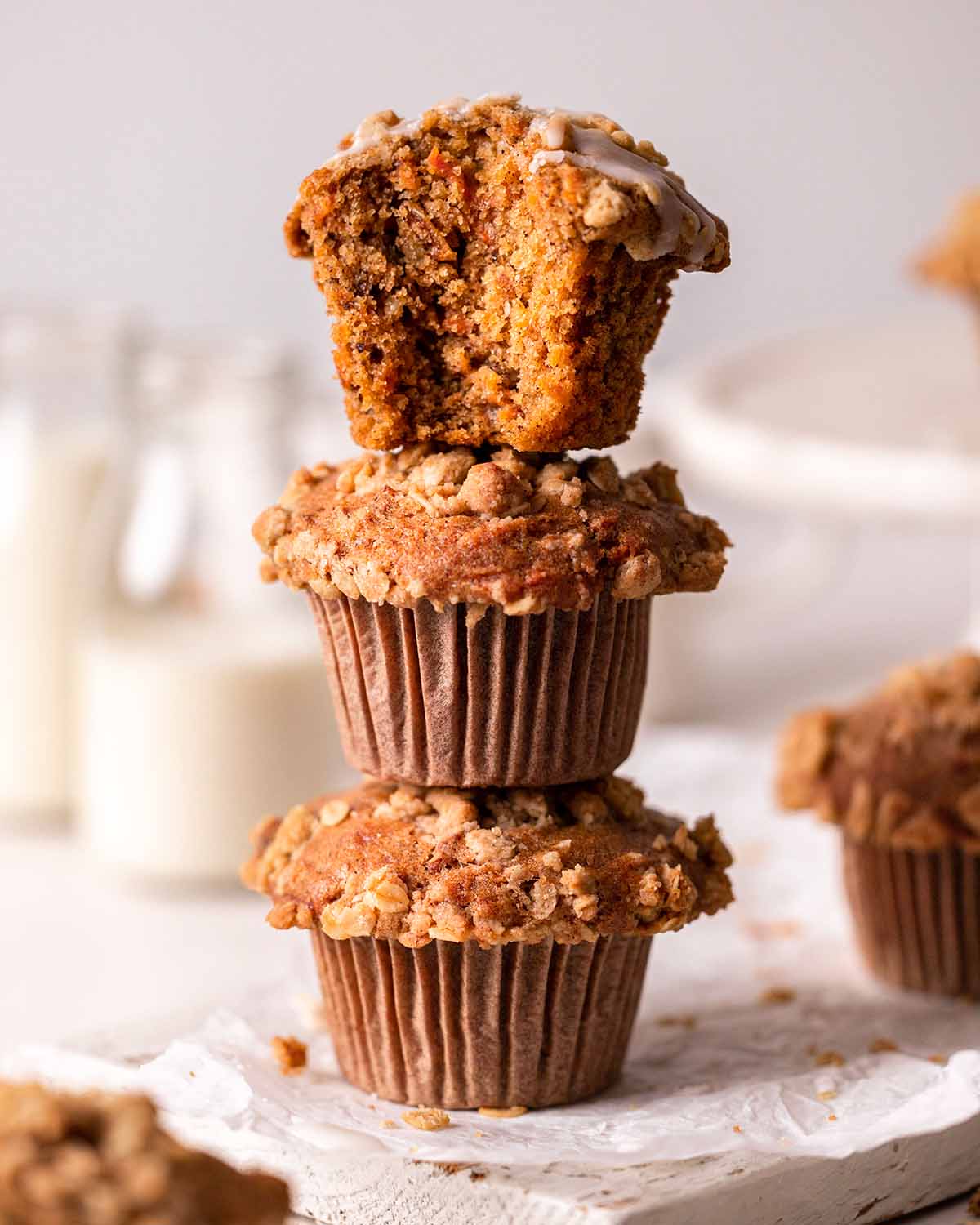 Indulge in bakery-style vegan carrot muffins boasting tall, delectable muffin tops and a delightful streusel topping. These muffins are a breeze to make, requiring just one bowl. Enjoy them during the vibrant season of Spring or any time of the year, just like their counterpart, the scrumptious vegan carrot cake.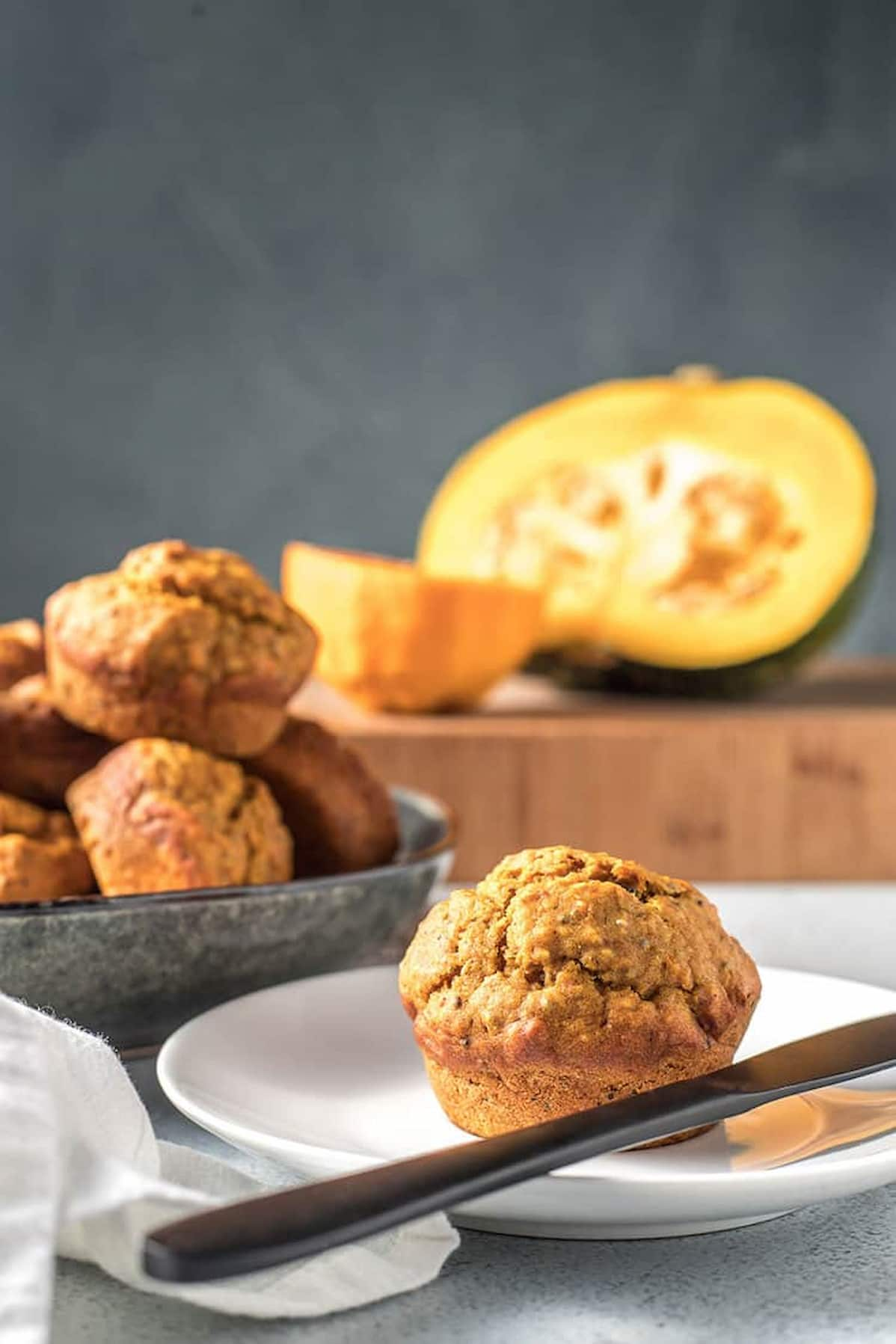 These vegan pumpkin muffins are infused with warm spices, orange zest, and nutritious chia seeds. Perfect when enjoyed warm, pair with your favorite spread and enjoy with a strong cup of coffee. Embrace the delightful flavors and comforting aroma of these pumpkin muffins, creating a cozy and satisfying treat.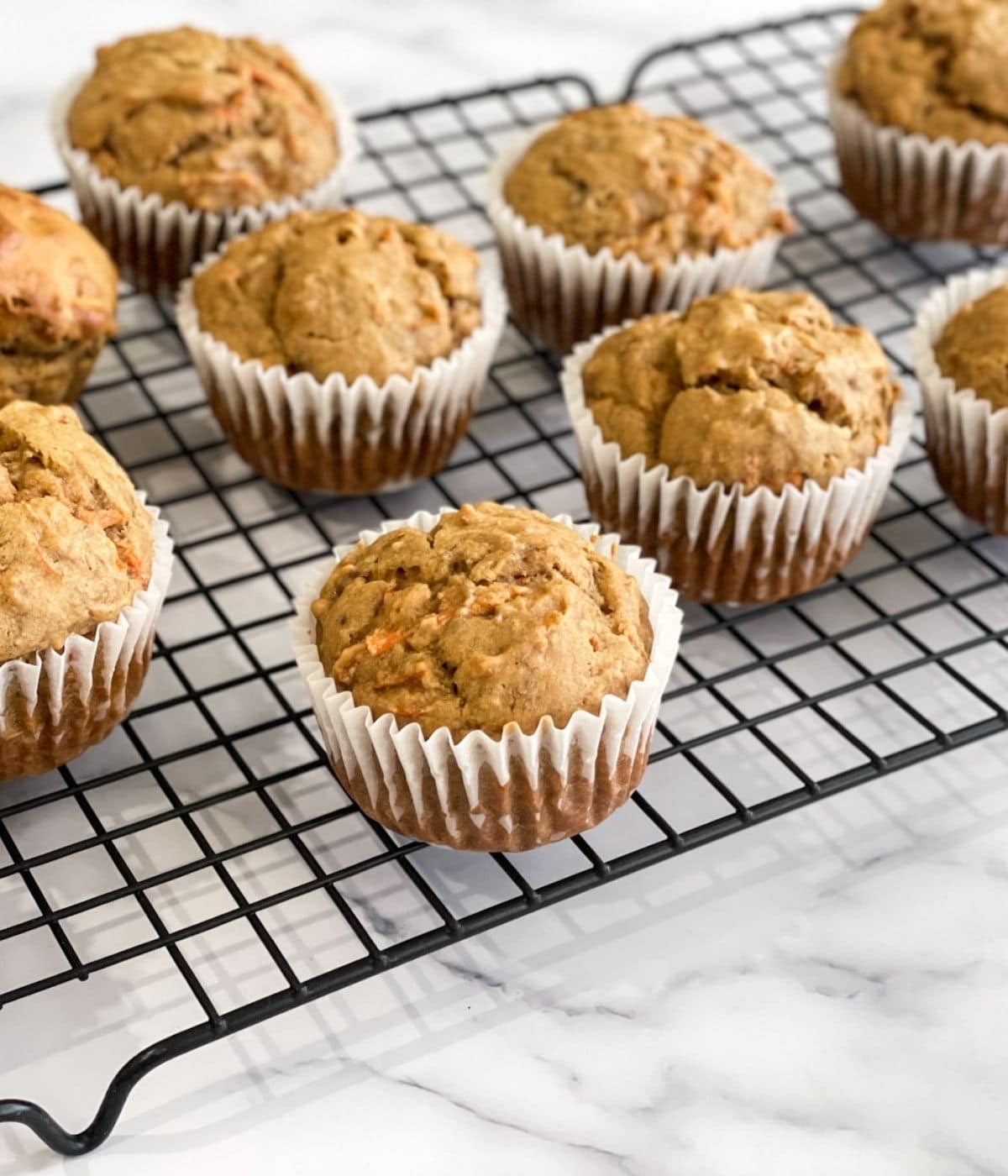 Discover the ultimate fusion of carrot cake and banana bread in one delectable vegan recipe: Banana Carrot Muffins. Indulge in the harmonious blend of flavors and enjoy the best of both worlds in each delightful bite.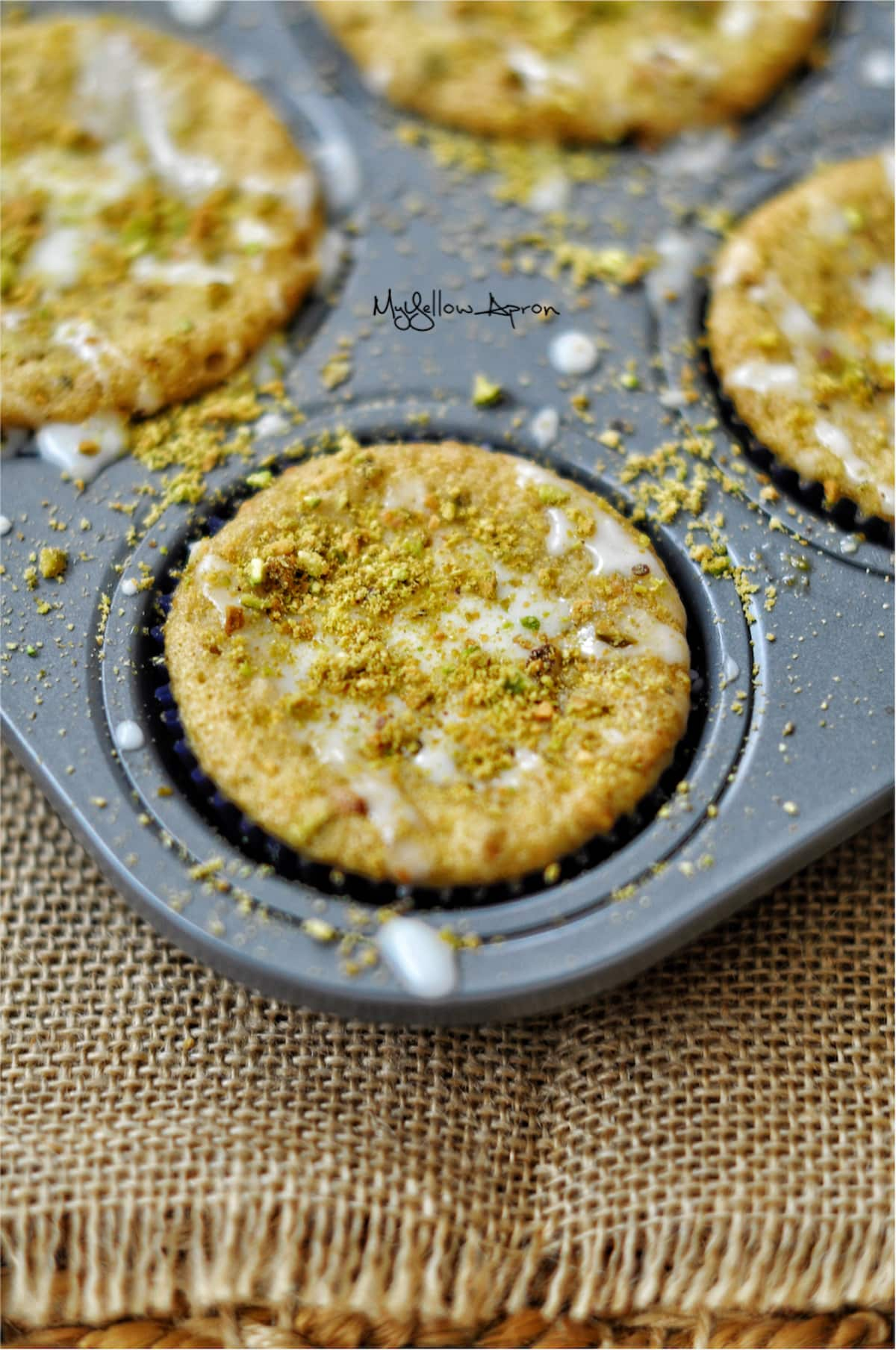 Transform your surplus lemons into a delightful citrus celebration with Vegan Lemon Pistachio Muffins. Moist and infused with lemon, these muffins are topped with a tangy lemon icing and sprinkled with chopped pistachios for a delightful crunch. Indulge in the harmonious blend of sweet, tart, and nutty flavors in each irresistible bite.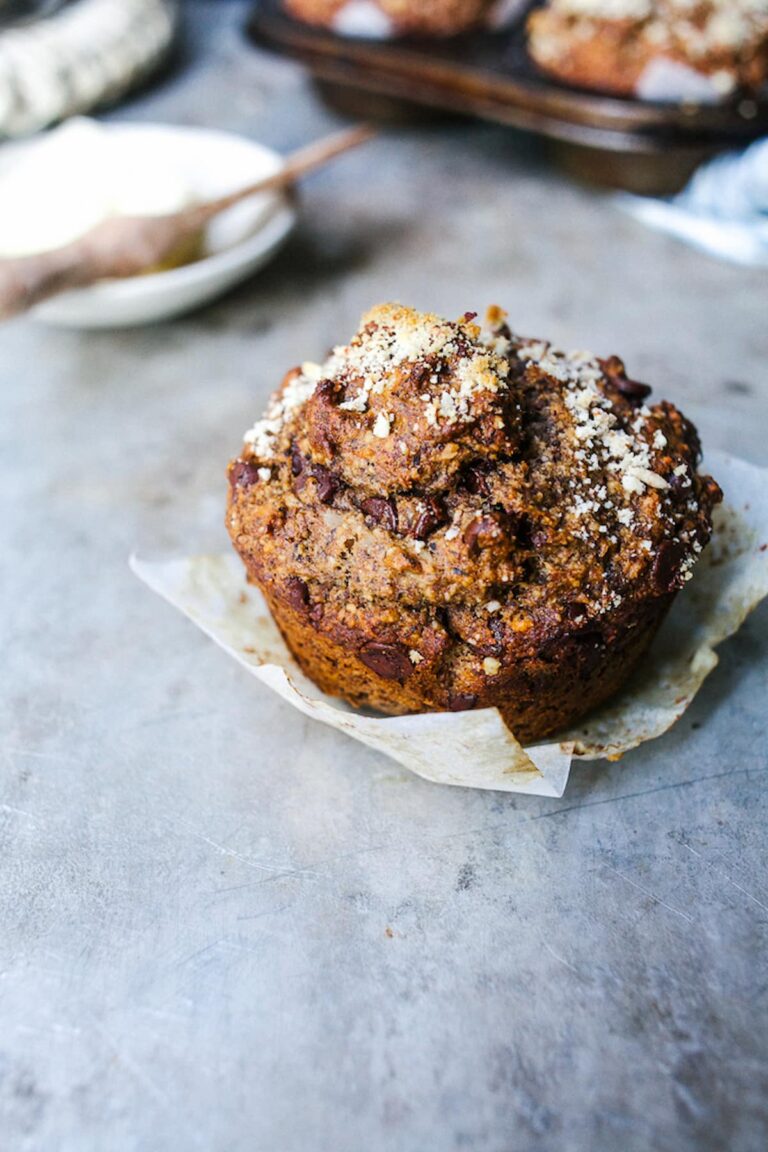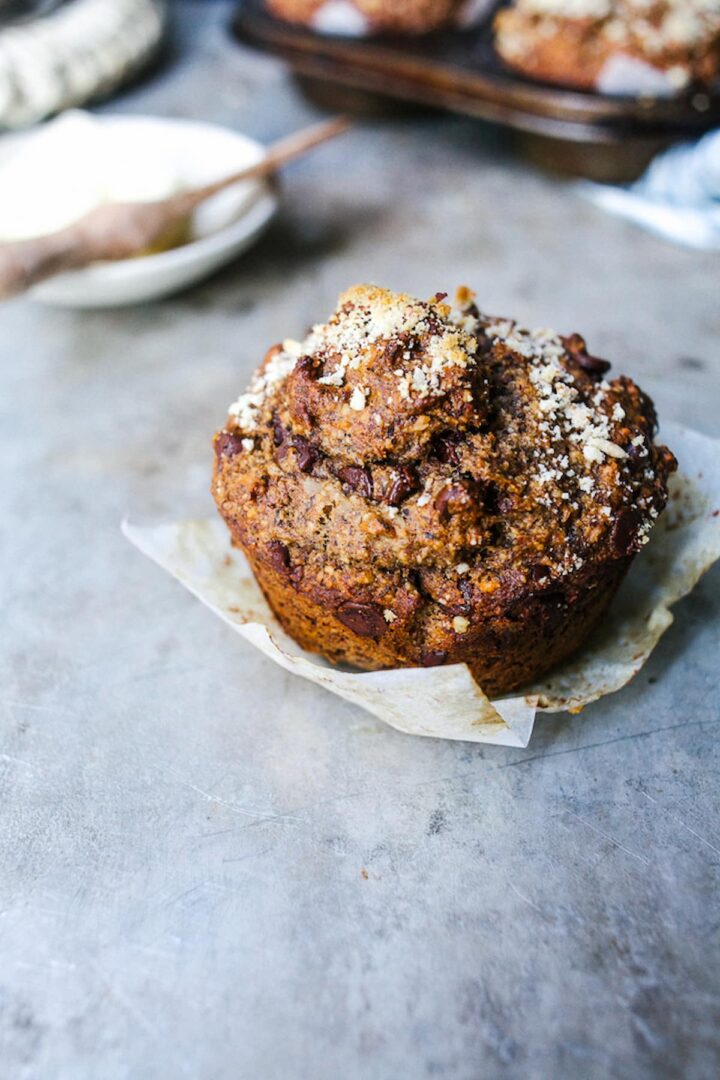 Enjoy the wholesome goodness of gluten-free Vegan Buckwheat Banana Muffins. Crafted with whole ingredients like oats and almonds, these muffins are naturally sweetened and packed with nutritious goodness.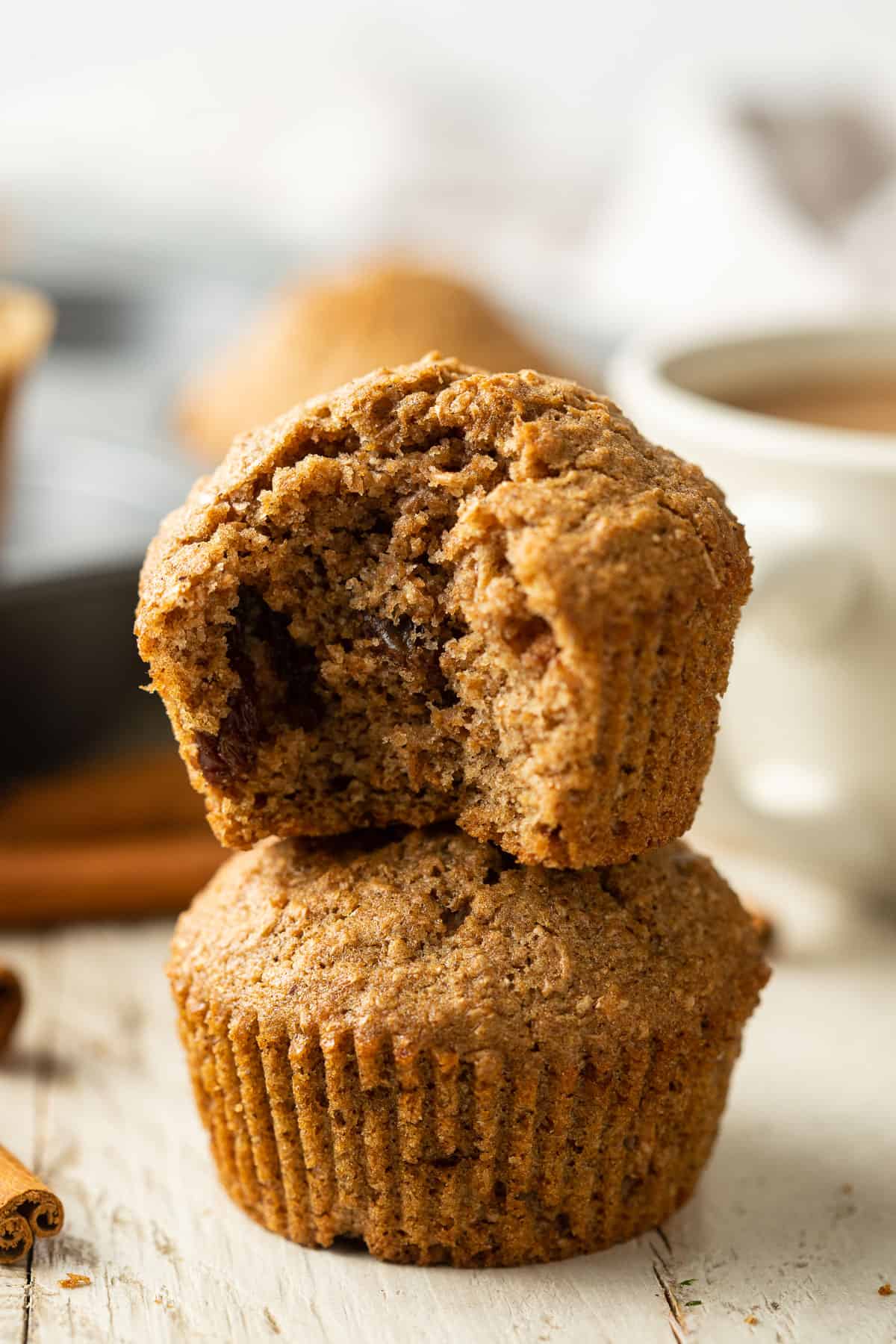 Savor the delightful flavors of juicy raisins and comforting spices in these vegan bran muffins. Simple to prepare, they make a perfect sweet snack or convenient on-the-go breakfast option.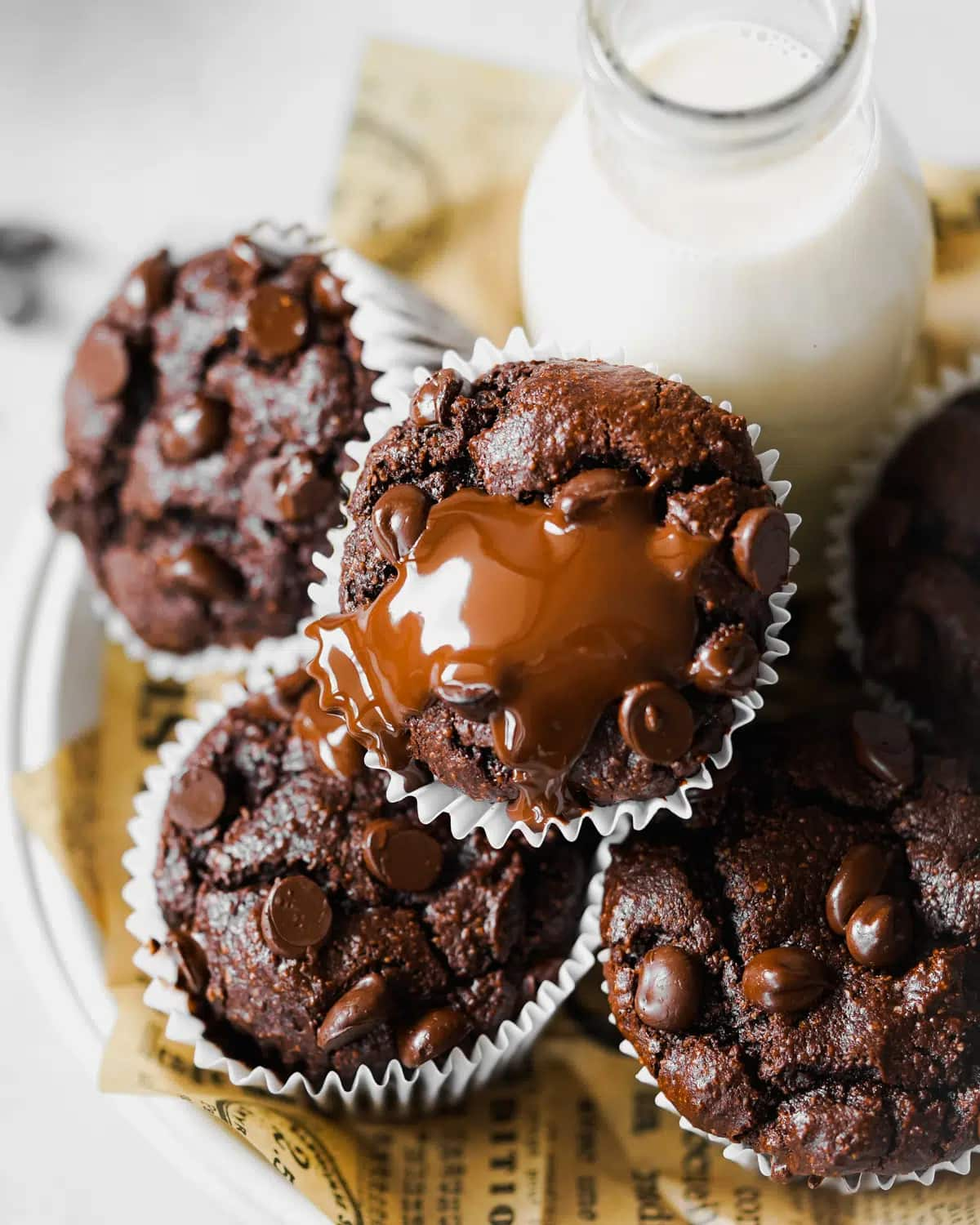 Indulge in the simplicity of a fluffy and moist vegan chocolate muffin. Gluten-free and refined sugar-free, these delectable treats are ready in under an hour. Whether enjoyed as a chocolatey snack or a quick breakfast on the go, they are a perfect delight.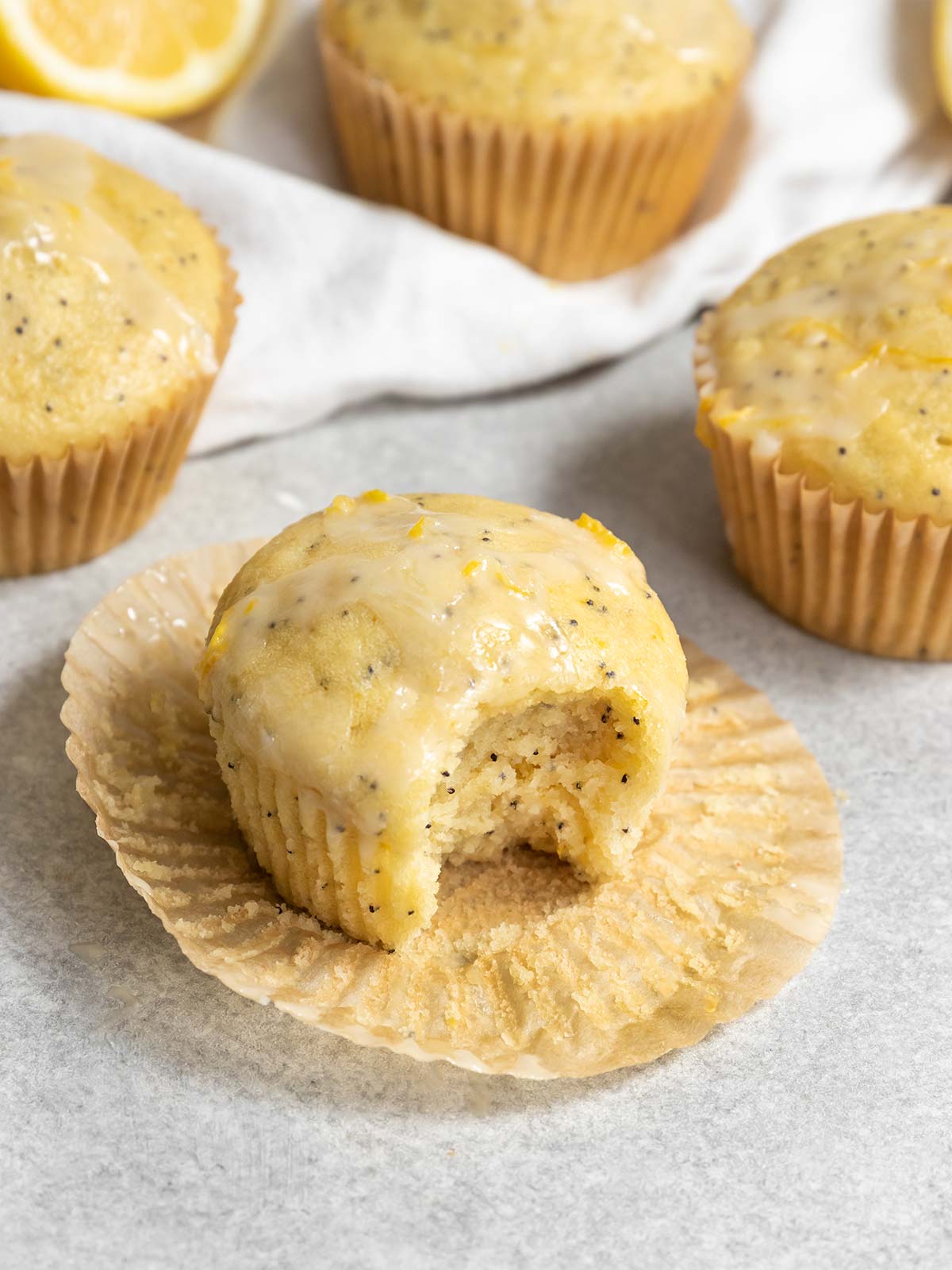 Embrace the joy of small-batch baking with these incredible Vegan Lemon Poppy Seed Muffins. Moist and easy to make, they burst with lemony goodness from fresh lemon juice, lemon zest, paste, and a tangy glaze. Indulge in the vibrant flavors of these dairy-free and eggless muffins, elevating your baking experience.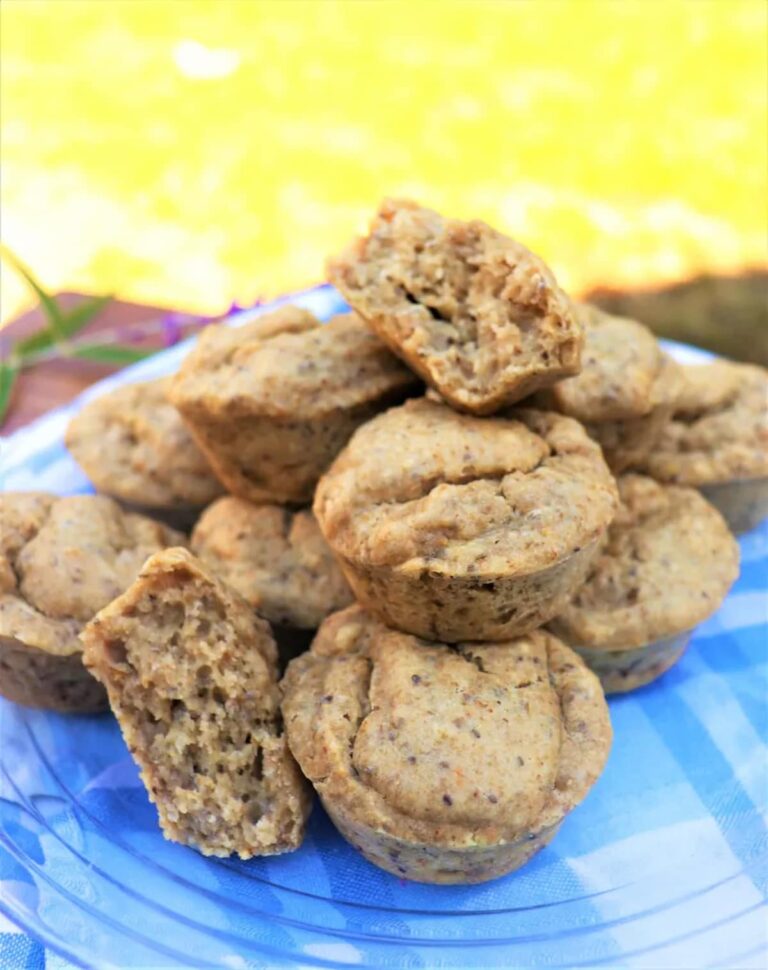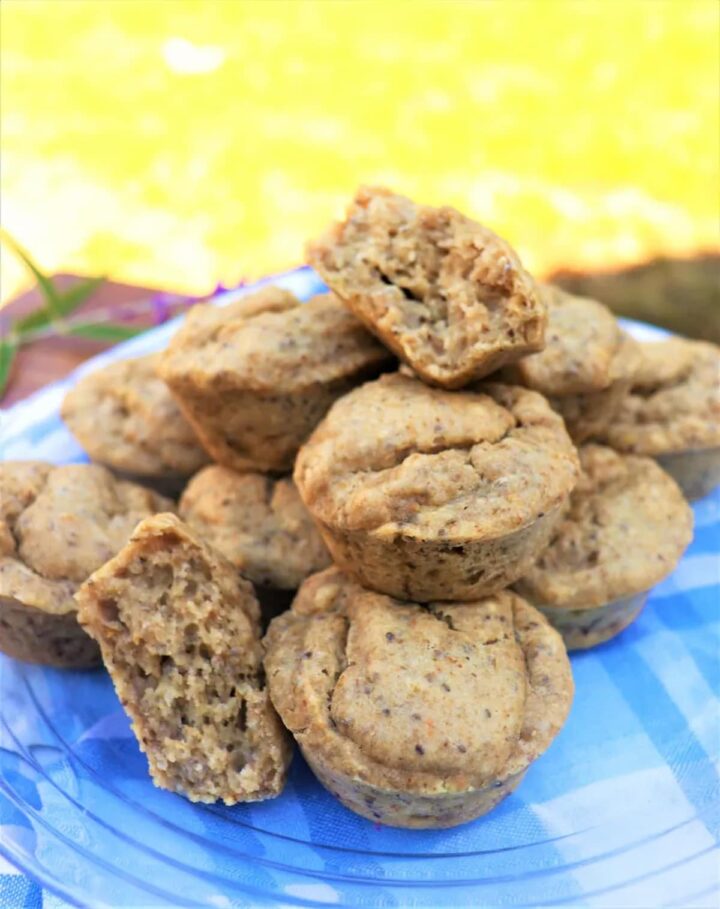 Indulge in the bright and flavorful delight of these vegan feijoa (pineapple guava) muffins. With a delicate crumb and intense fruity taste, they make a perfect afternoon snack or sunshiny breakfast. Using the skins eliminates the need for peeling, adding to their convenience.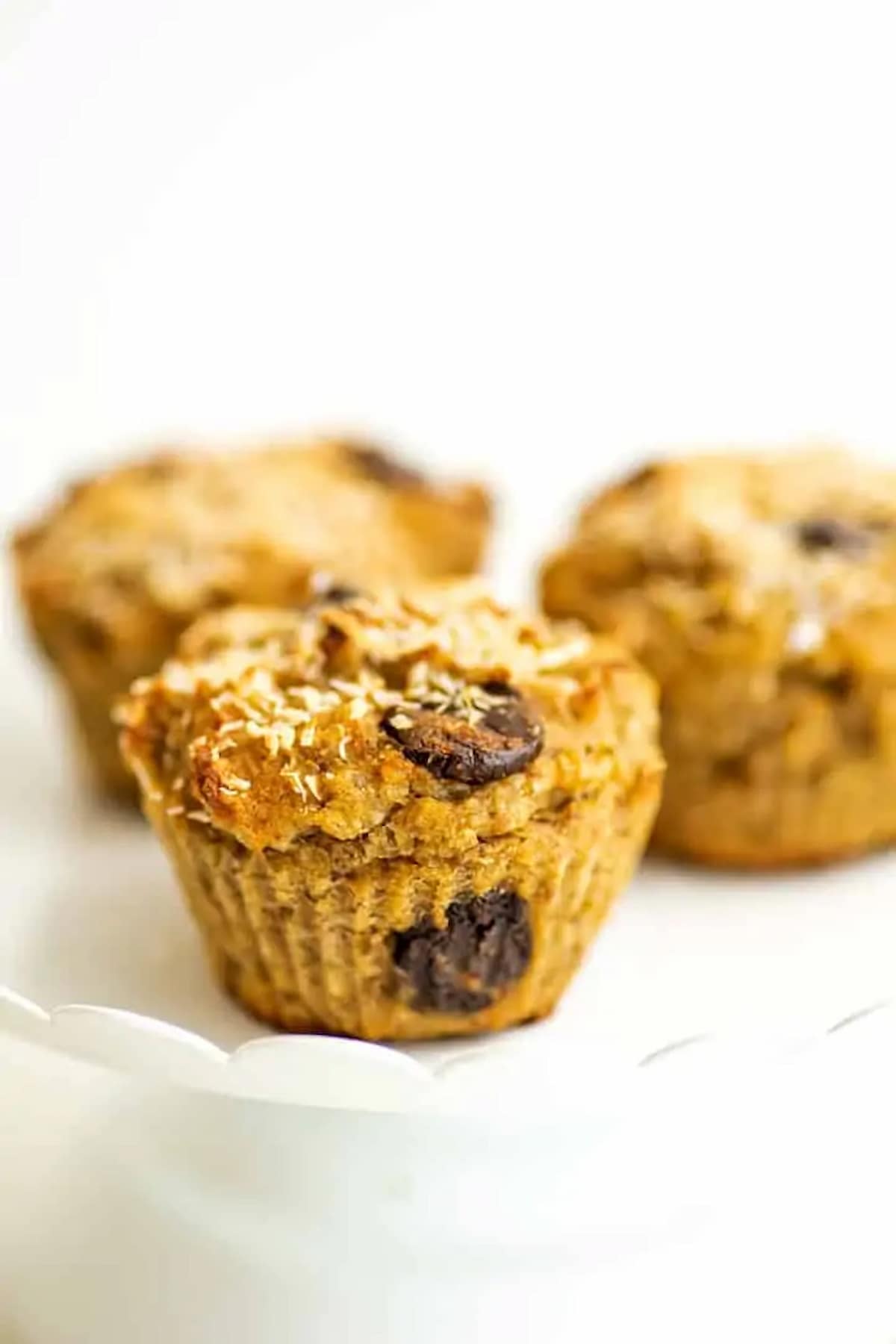 Enjoy a satisfying and nourishing breakfast or snack with these quinoa banana muffins. Packed with protein and fiber, these gluten-free and vegan muffins are both easy to make and filling. They make an excellent choice for meal prepping as well!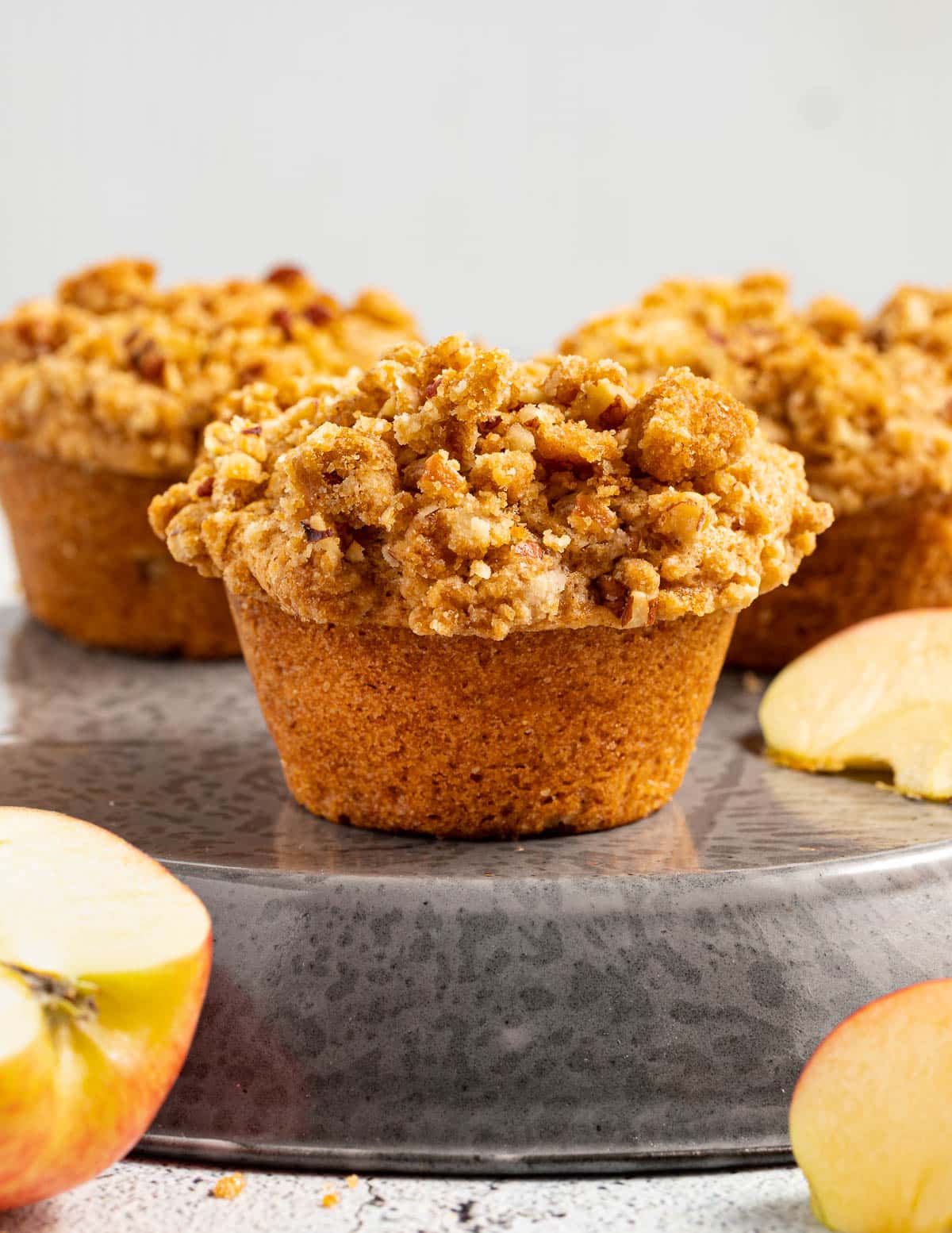 These vegan apple muffins feature a soft and fluffy texture, are generously filled with sweet and tender apples, and are topped with a deliciously crumbly and crunchy streusel. Enjoy the perfect balance of flavors and textures in every bite!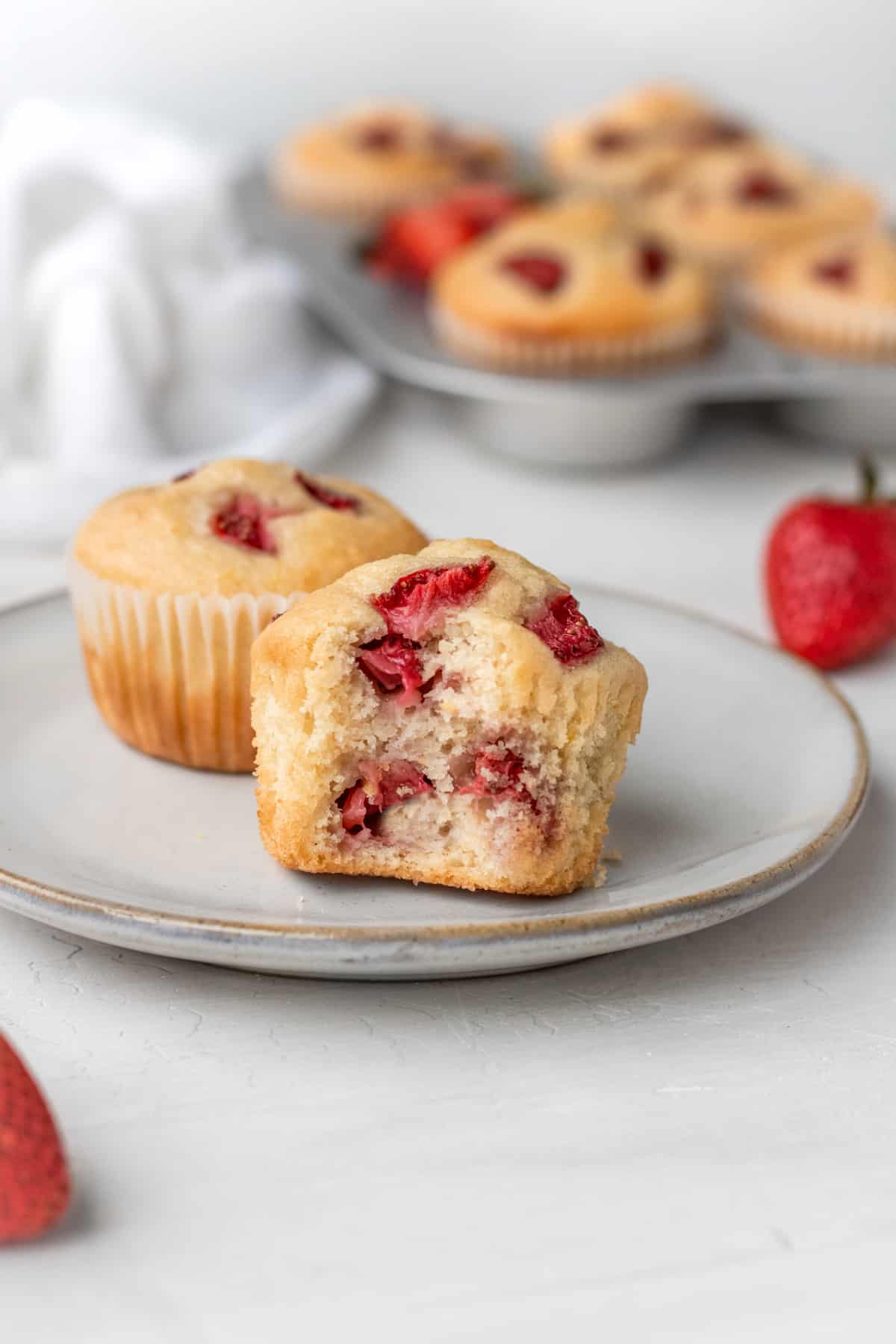 Enjoy these Vegan Strawberry Muffins, blending the sweetness of fresh strawberries with hints of zesty lemon. These muffins boast a burst of flavor and an irresistible crumb texture that will win over everyone's taste buds!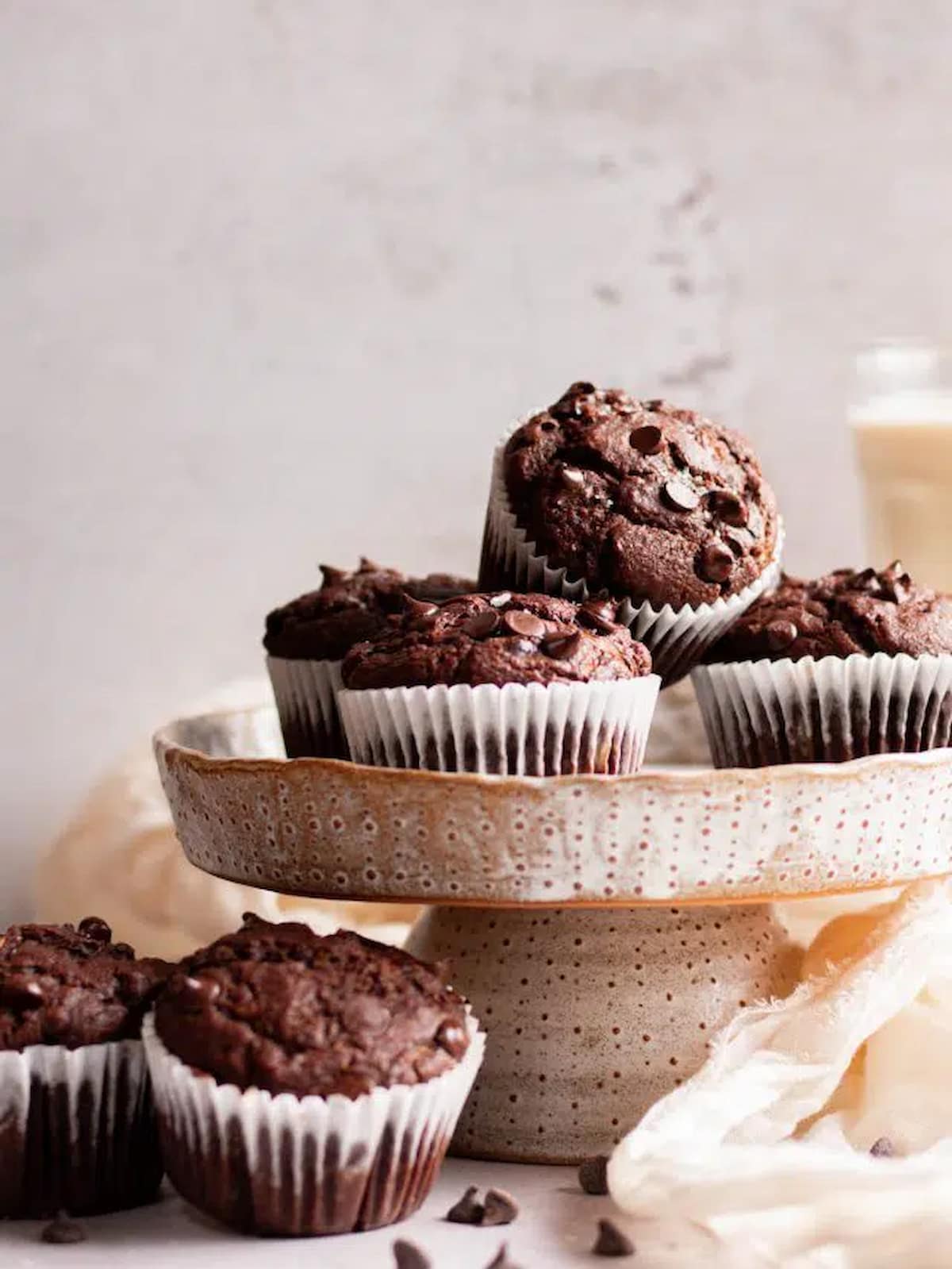 Chocolate Vegan Zucchini Muffins are a heavenly delight in every bite. These moist and chocolatey treats are incredibly easy to make and the perfect use for an abundance of zucchini. Enjoy the joyous satisfaction of turning this versatile vegetable into a scrumptious sweet treat.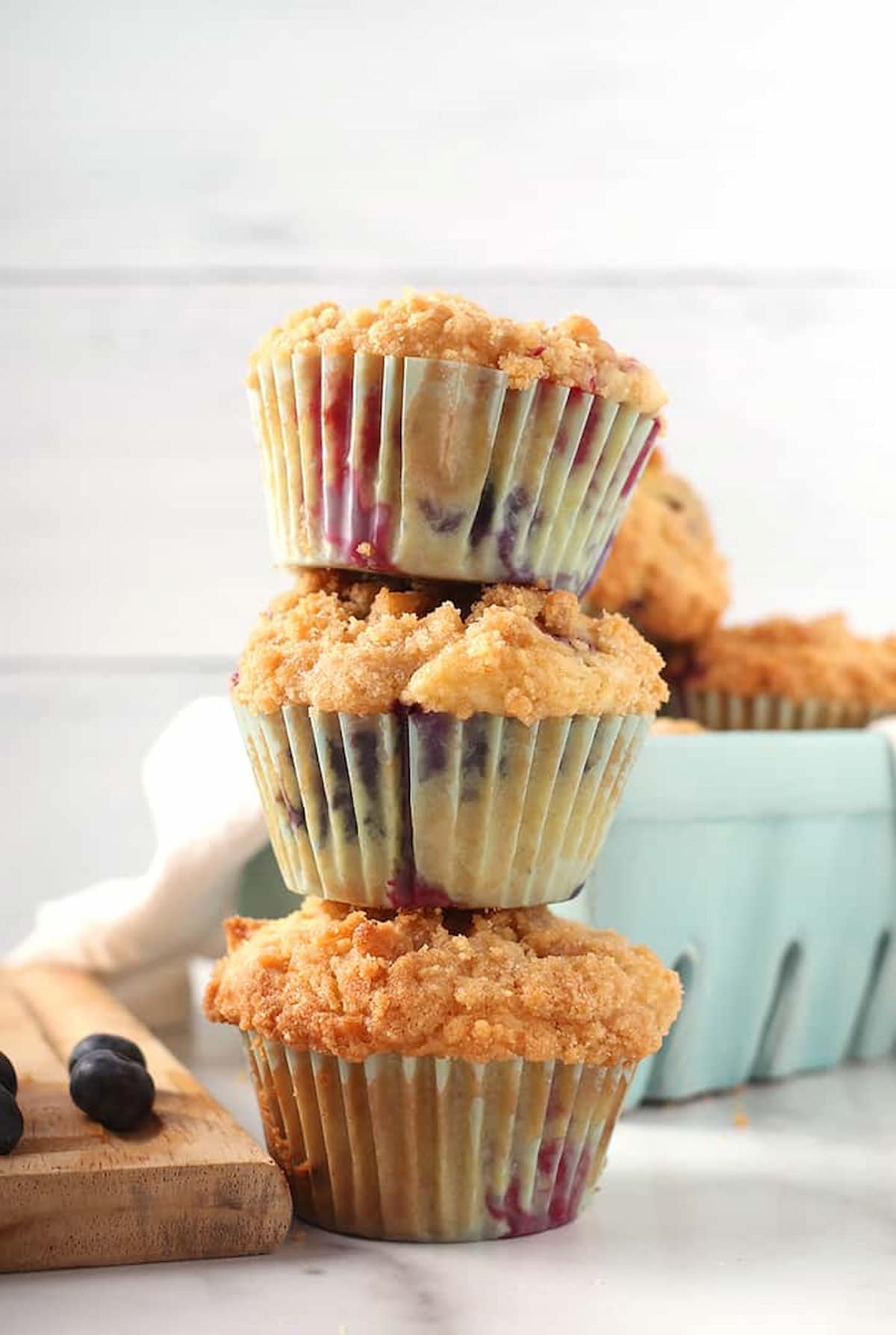 Start your day with these delicious Mixed Berry Muffins. With a luscious buttery crumb topping and perfectly baked, these sweet morning treats are bursting with flavorful goodness.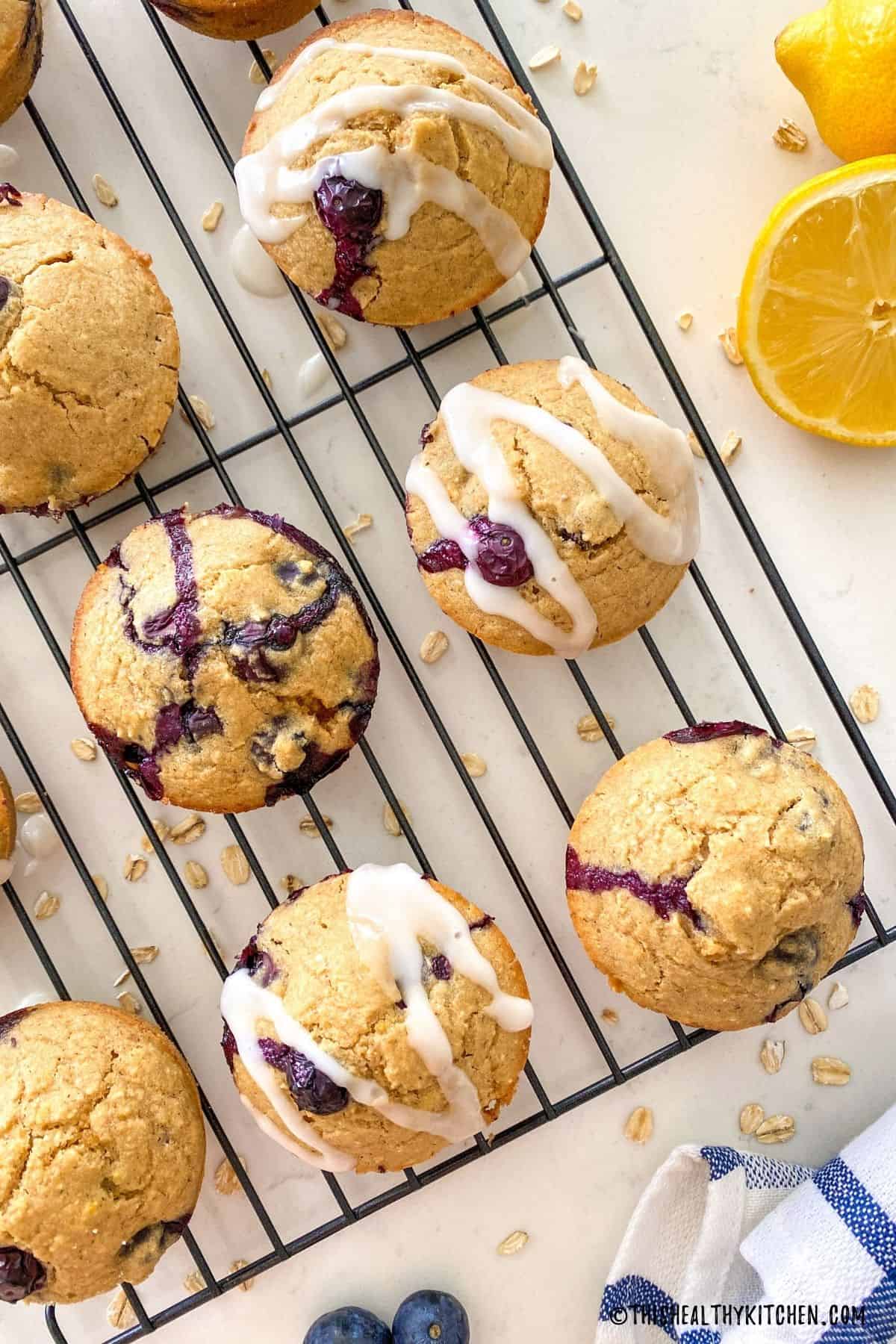 You're not going to want to miss out on these vegan lemon blueberry muffins, packed with fresh fruit. Each bite guarantees a burst of fresh blueberries, making them a wholesome breakfast choice and a delightful dessert treat!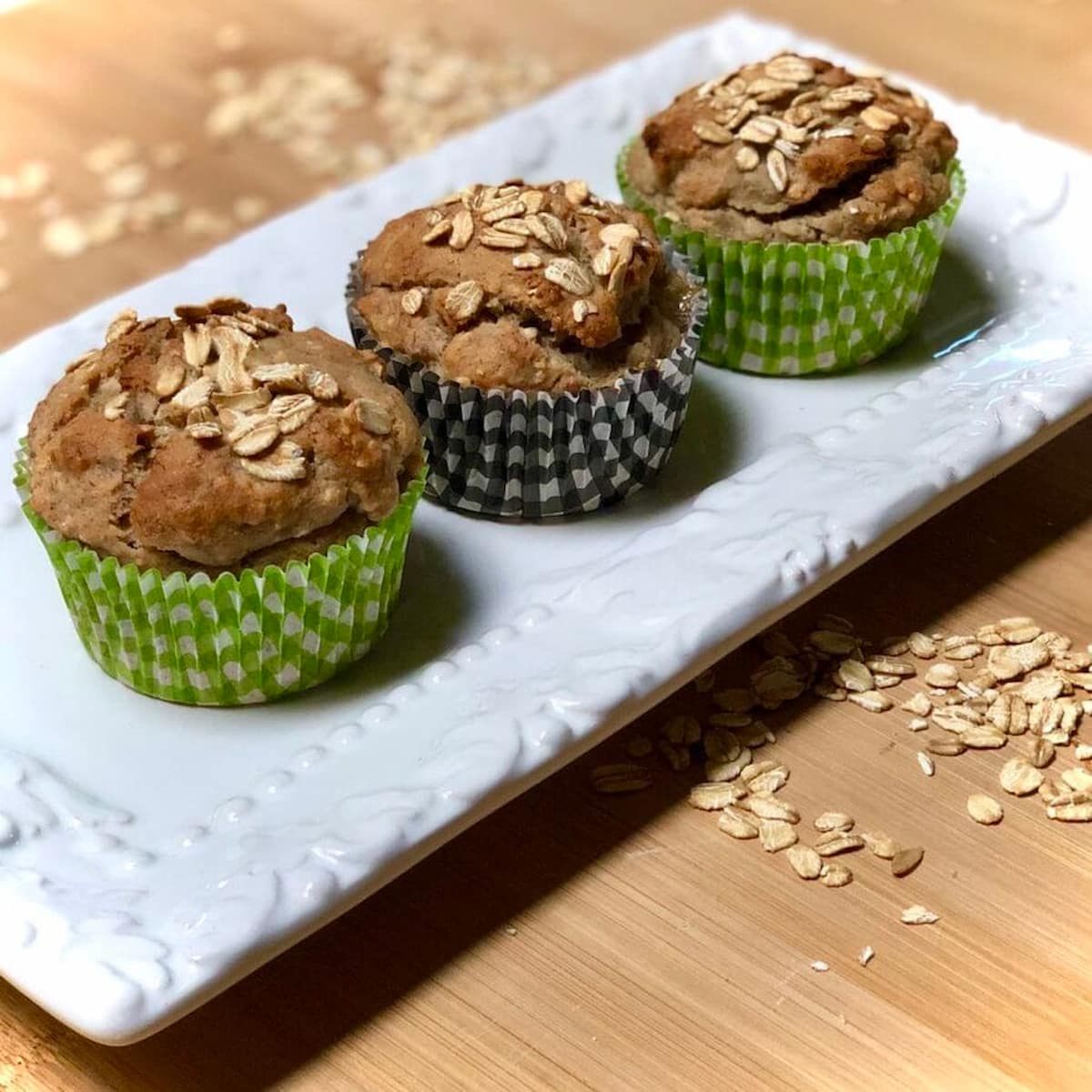 Brighten up your mornings with these vegan oatmeal muffins! Made with plant-based ingredients and no oil, they're lightly sweet, incredibly satisfying, and the perfect way to start your day on a positive note.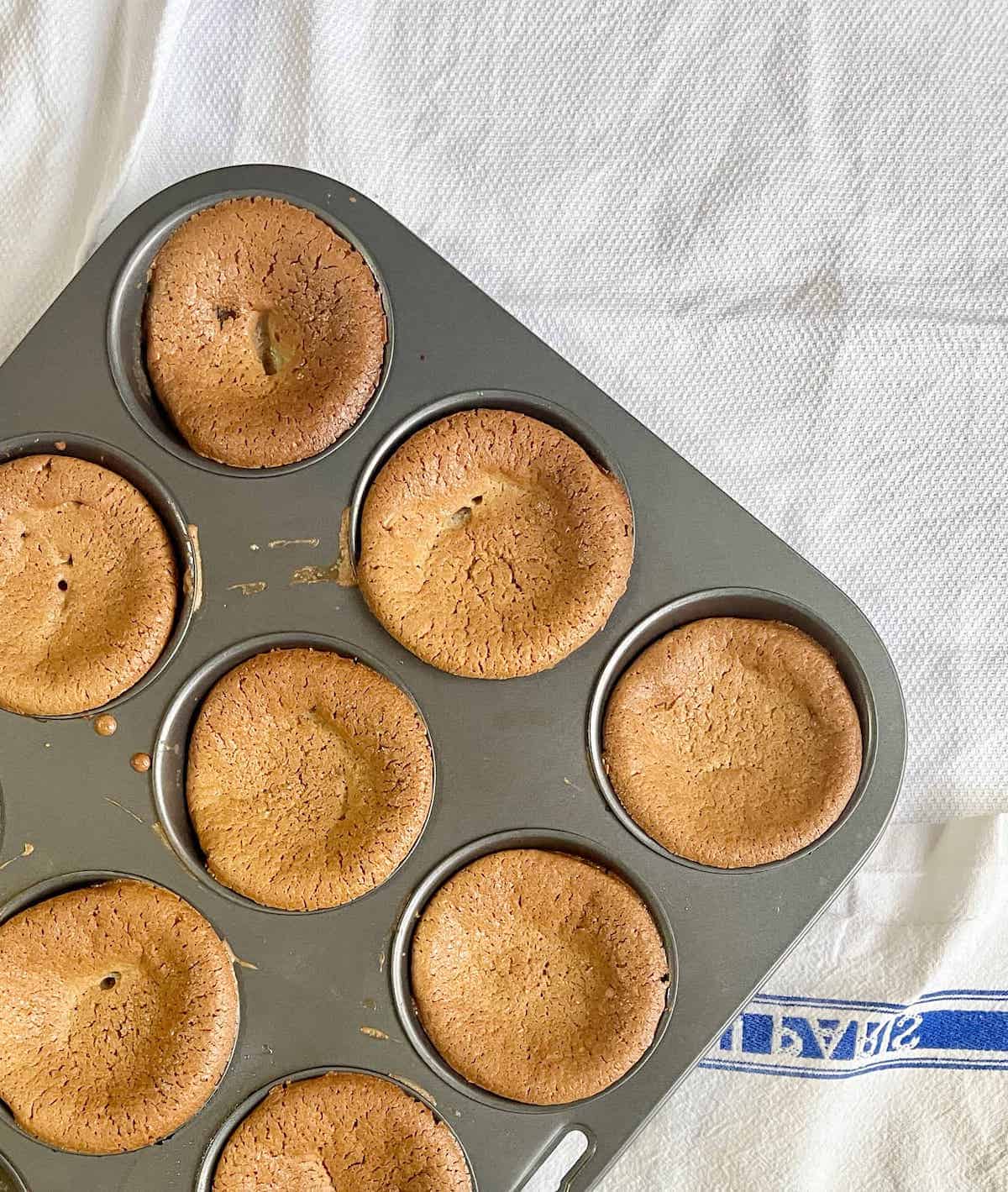 Try these gluten-free Vegan Mochi Muffins—a simple, no-mixer recipe! These Hojicha Mochi Bites are the ideal treat for plant-based or GF diets. With a crispy exterior and a soft, chewy dough, you'll crave more after the first bite!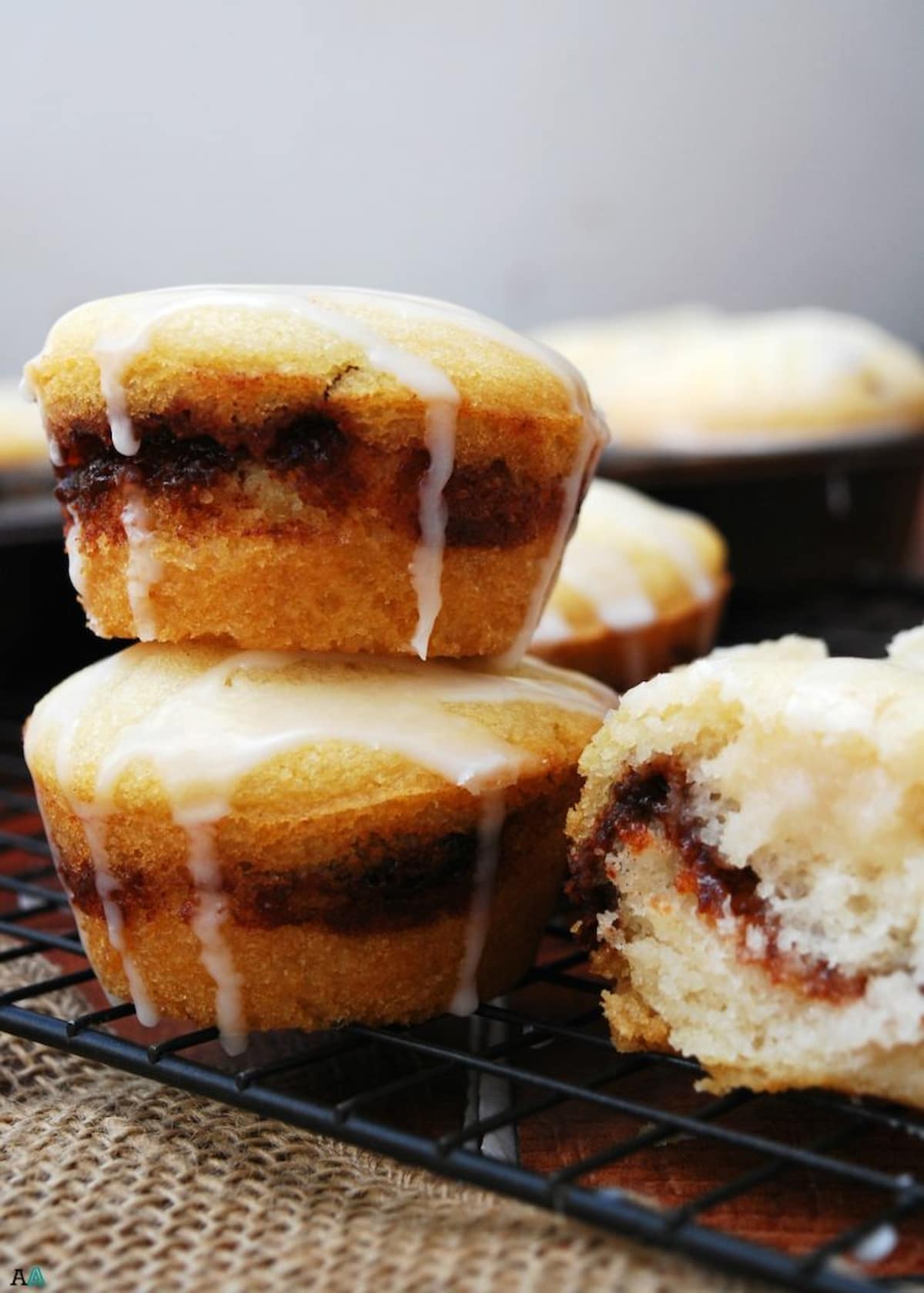 If you love coffee cake, you're going to love these cinnamon-swirled coffee cake muffins. Moist and tender, with a delightful cinnamon-sugar center and a sweet glaze on top. The perfect gluten-free and vegan breakfast treat!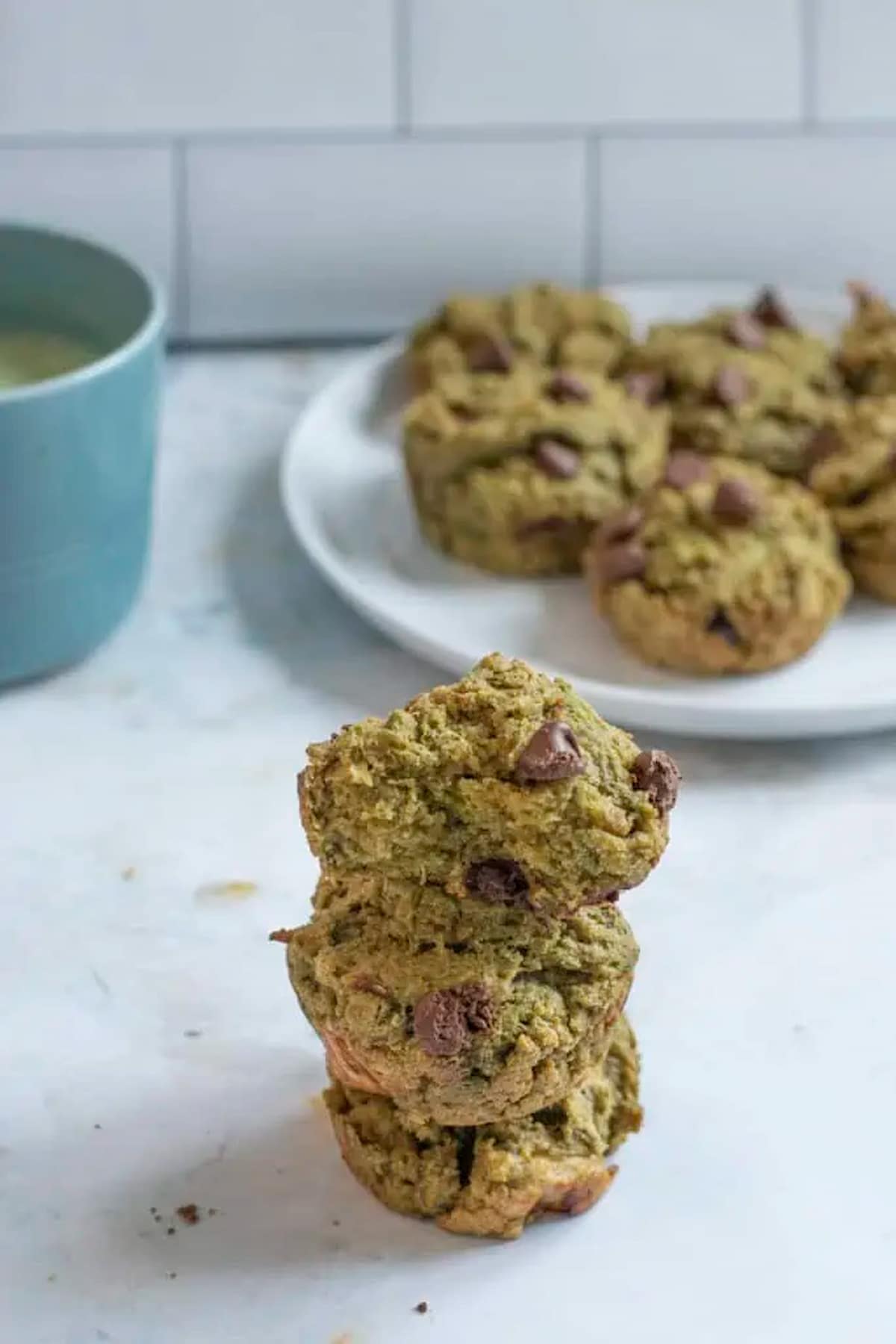 Whip up these incredible vegan matcha muffins—they're quick, easy, and delicious, made with wholesome plant-based ingredients. Enjoy the green tea goodness year-round or as festive St. Patrick's Day treats.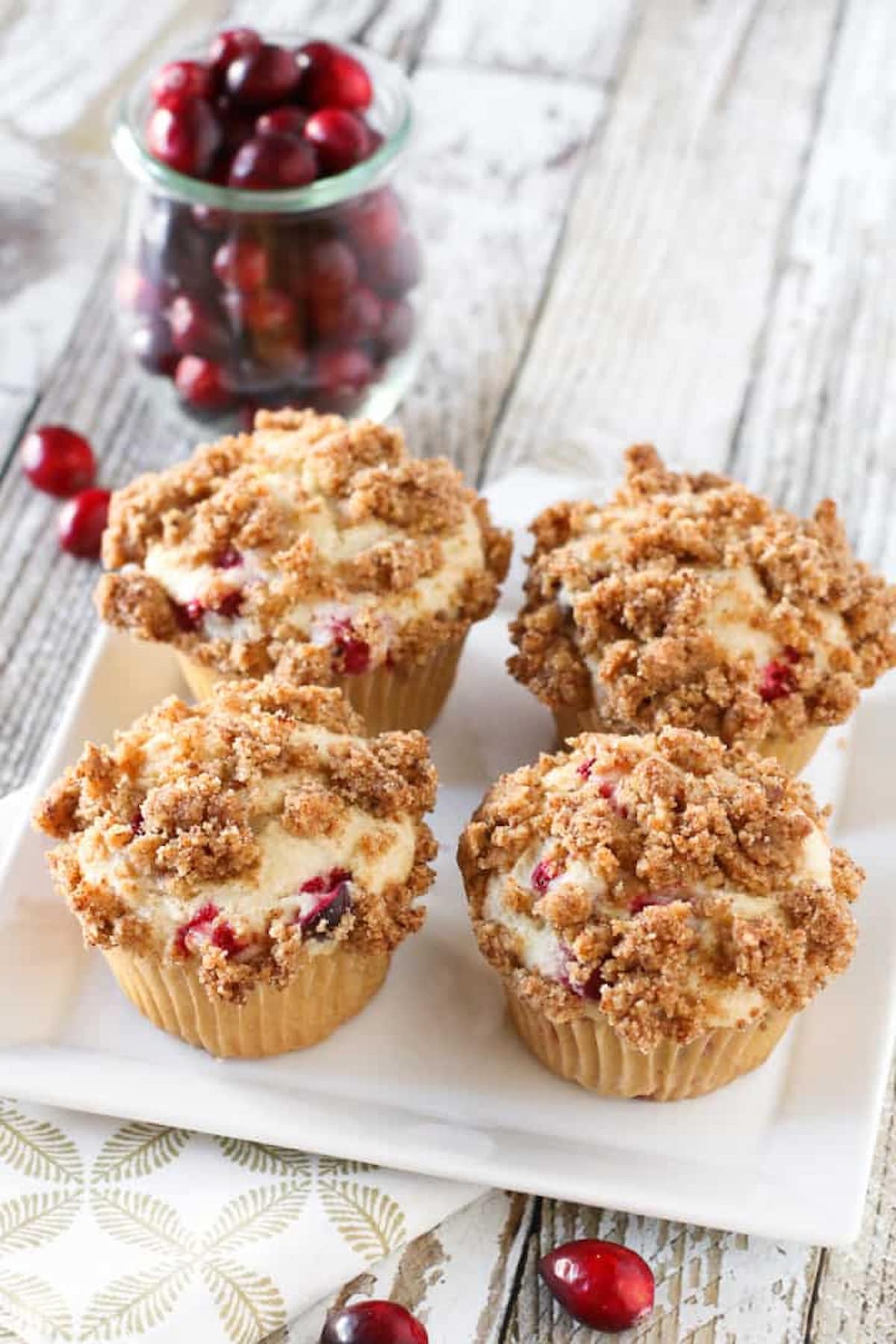 Step up your game during cranberry season with these light and fluffy coffee cake muffins. Made with fresh and tart cranberries, they're sure to be a hit at any brunch.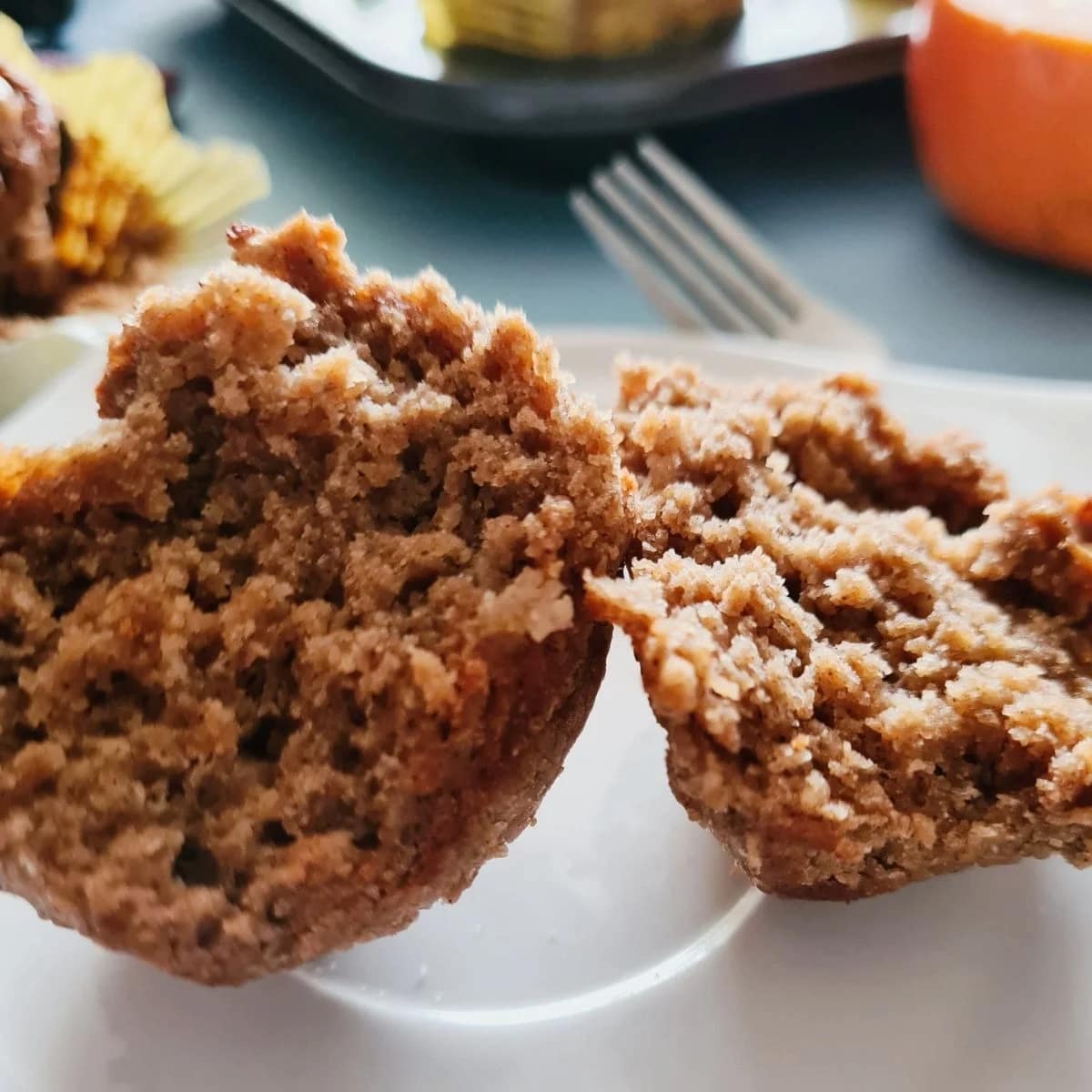 Enjoy these moist and flavorful spiced persimmon muffins, perfect for breakfast or a healthy snack. This gluten-free and vegan recipe is kid-approved and easy to follow. Use freshly made or canned persimmon pulp for a delicious treat.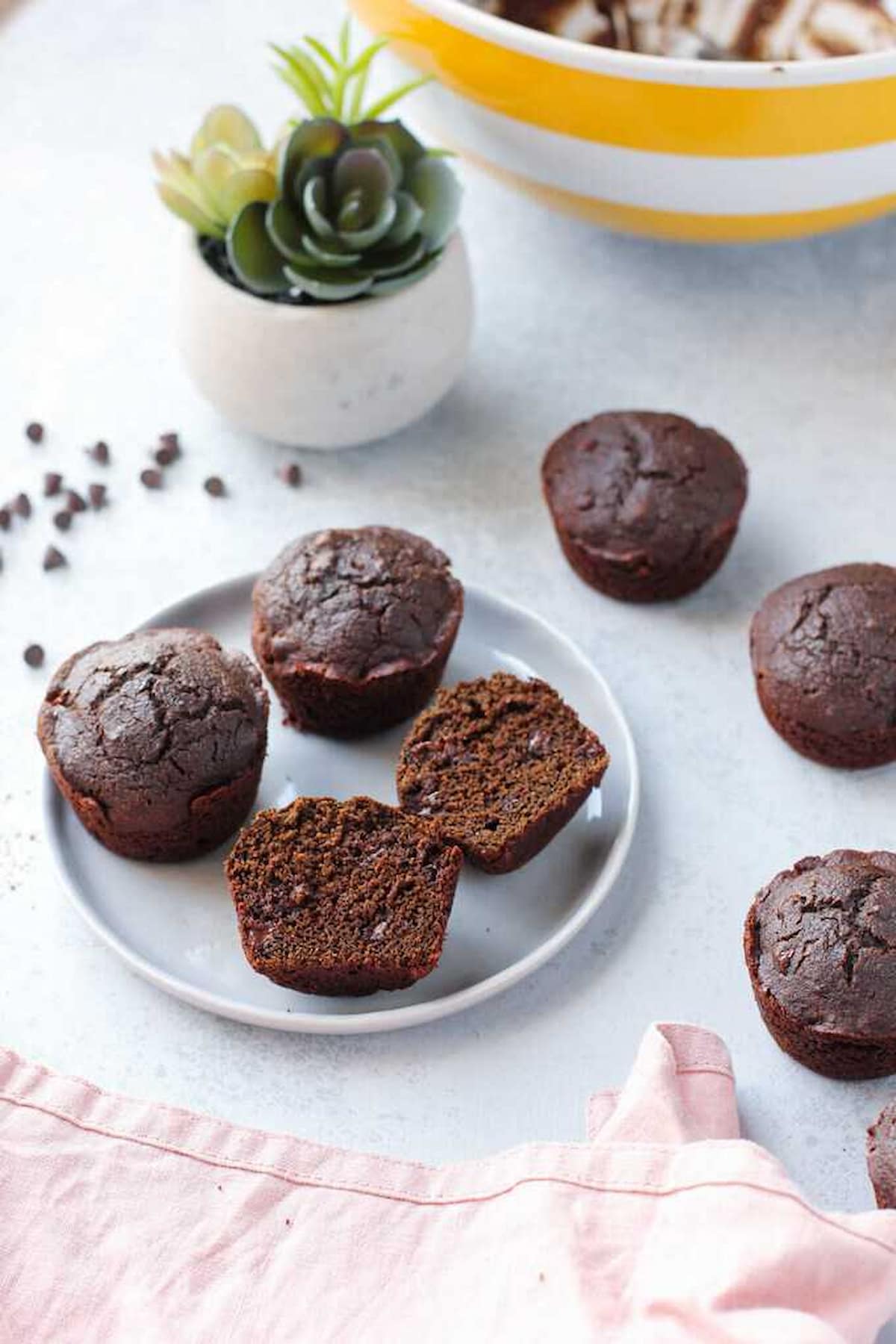 Looking for an insanely chocolatey vegan muffin? These vegan chocolate mocha muffins are the answer! No one will ever guess they're vegan and oil-free!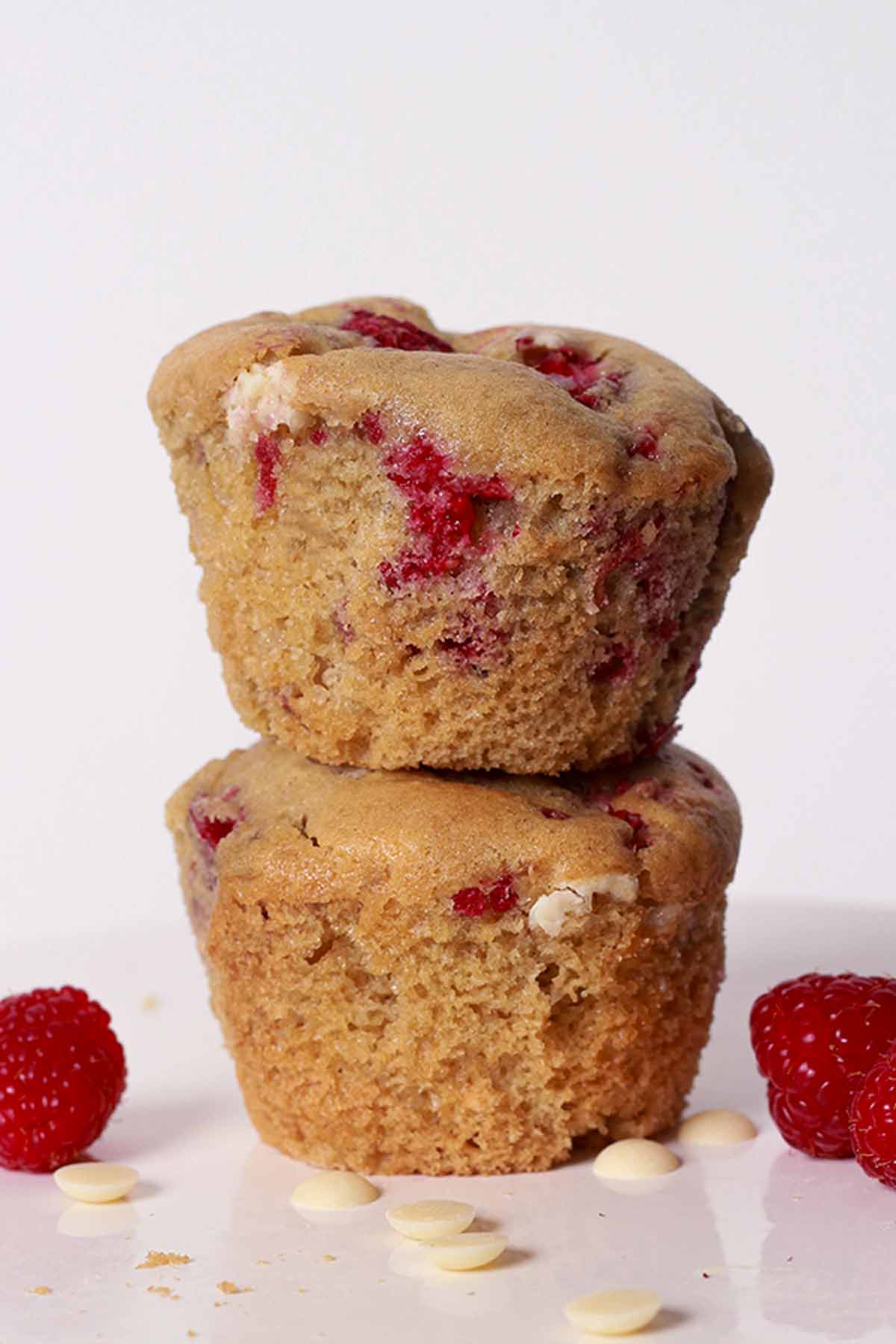 Enjoy the perfect blend of fluffy, moist, and sweet in these vegan white chocolate raspberry muffins. A beginner-friendly recipe for a bakery-style treat loved by all.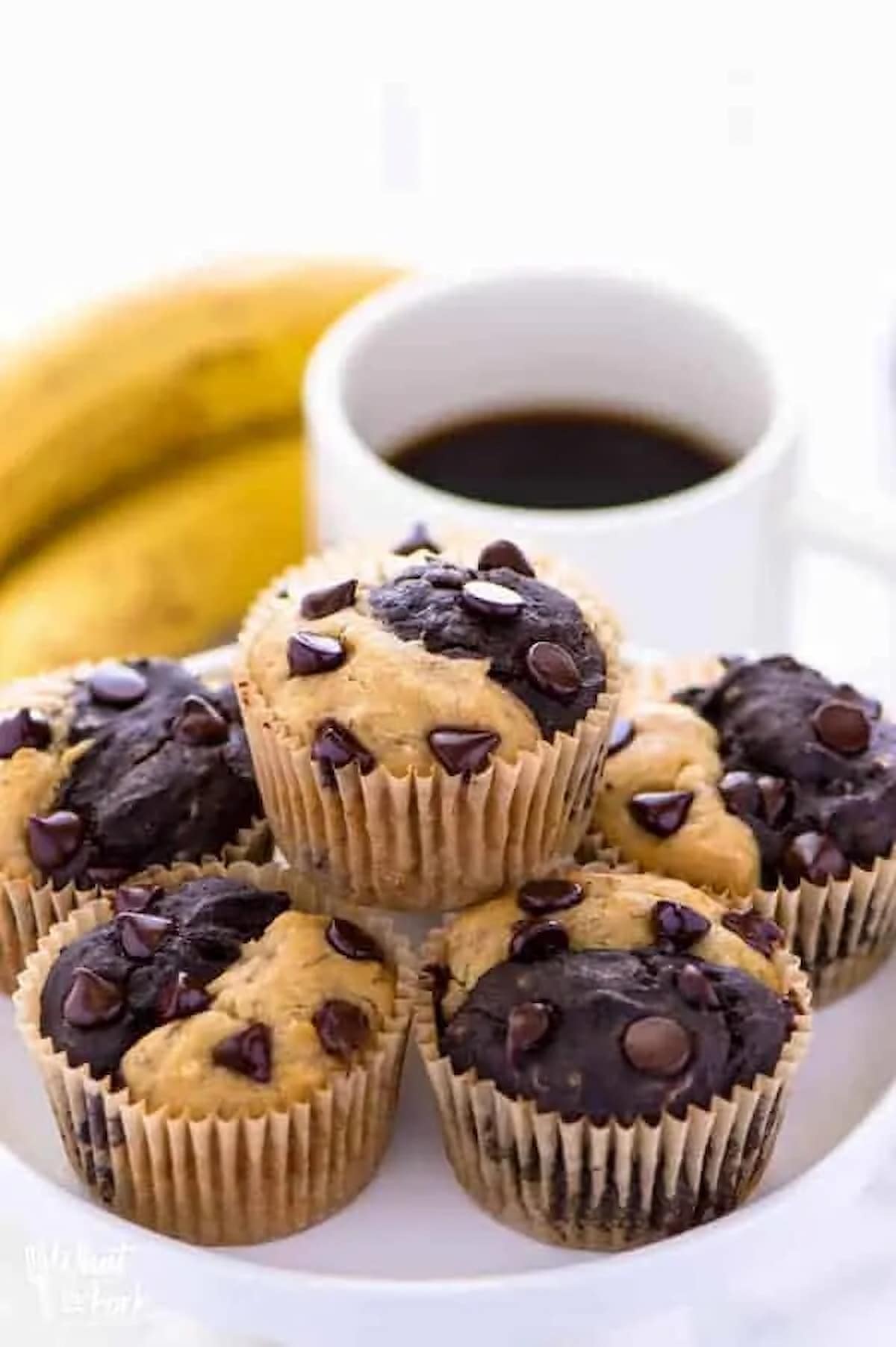 Got some over-ripe bananas you need to use up? Chocolate Banana Split Muffins are the perfect answer. They're gluten-free, vegan, and kid-friendly and they freeze beautifully!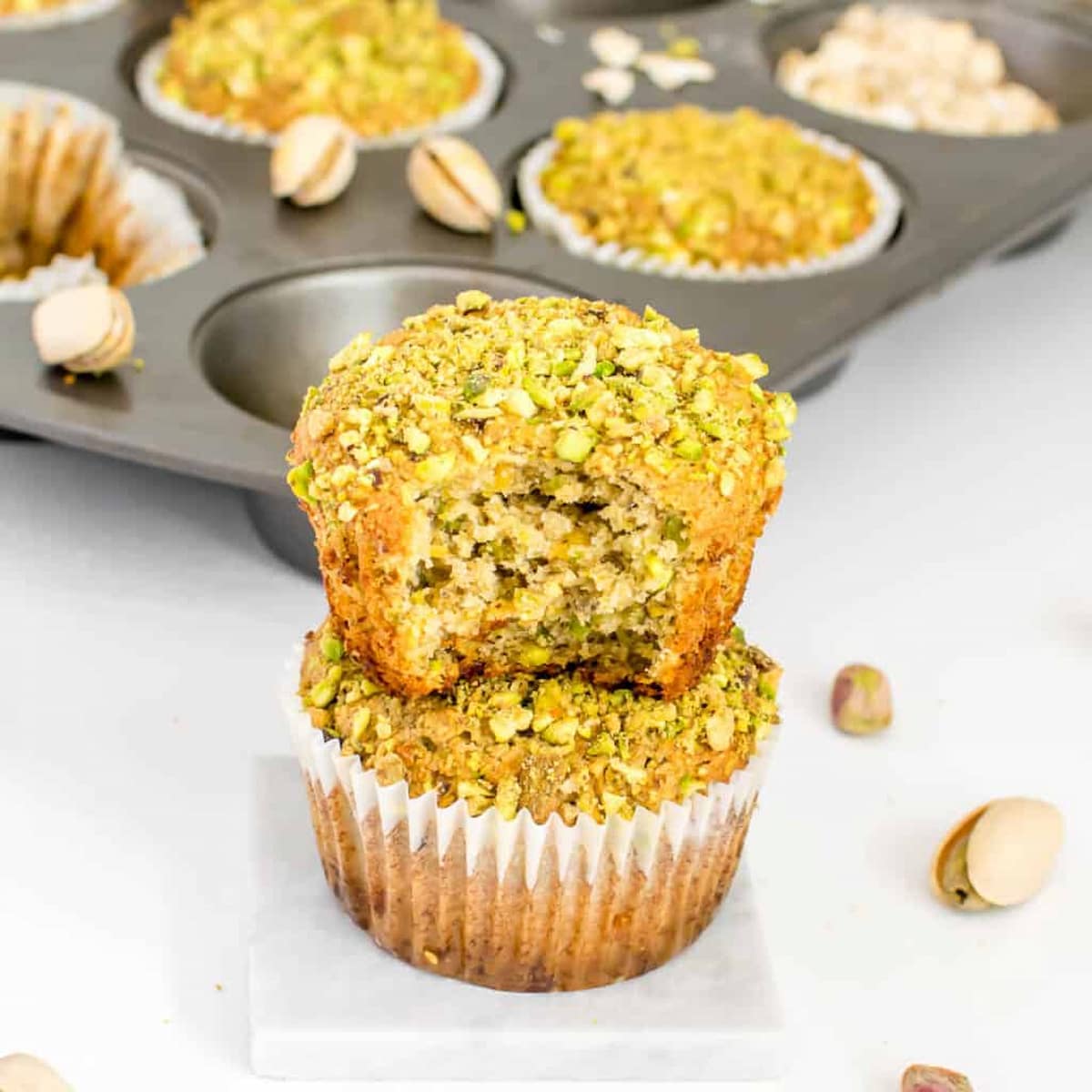 Enjoy these moist and healthy Pistachio Muffins made with real pistachios and oat flour. This vegan muffin recipe is also oil-free and freezer-friendly!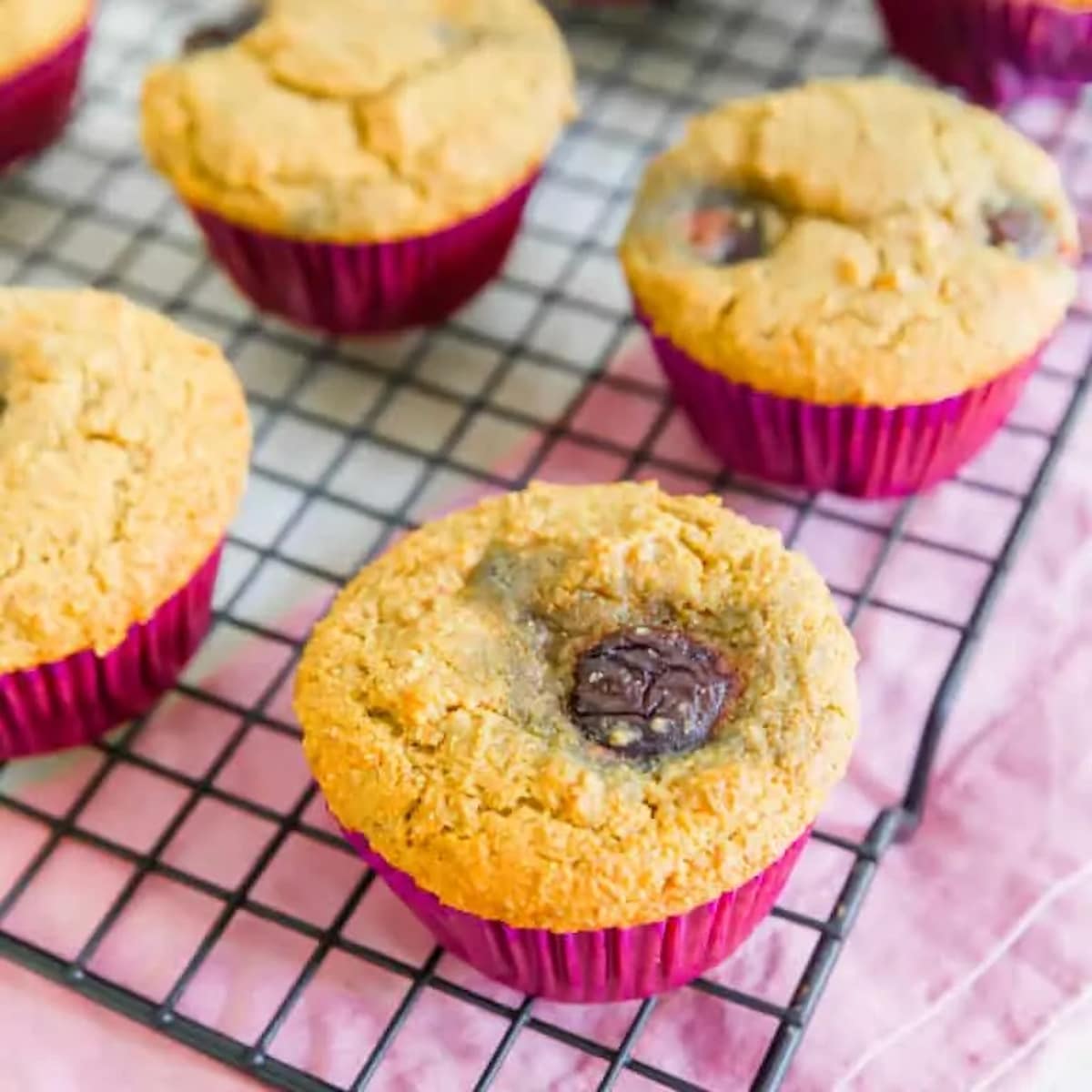 These vegan, gluten-free corn muffins are brimming with juicy whole cherries. Made with almond flour and cornmeal, they're a delightful summer treat!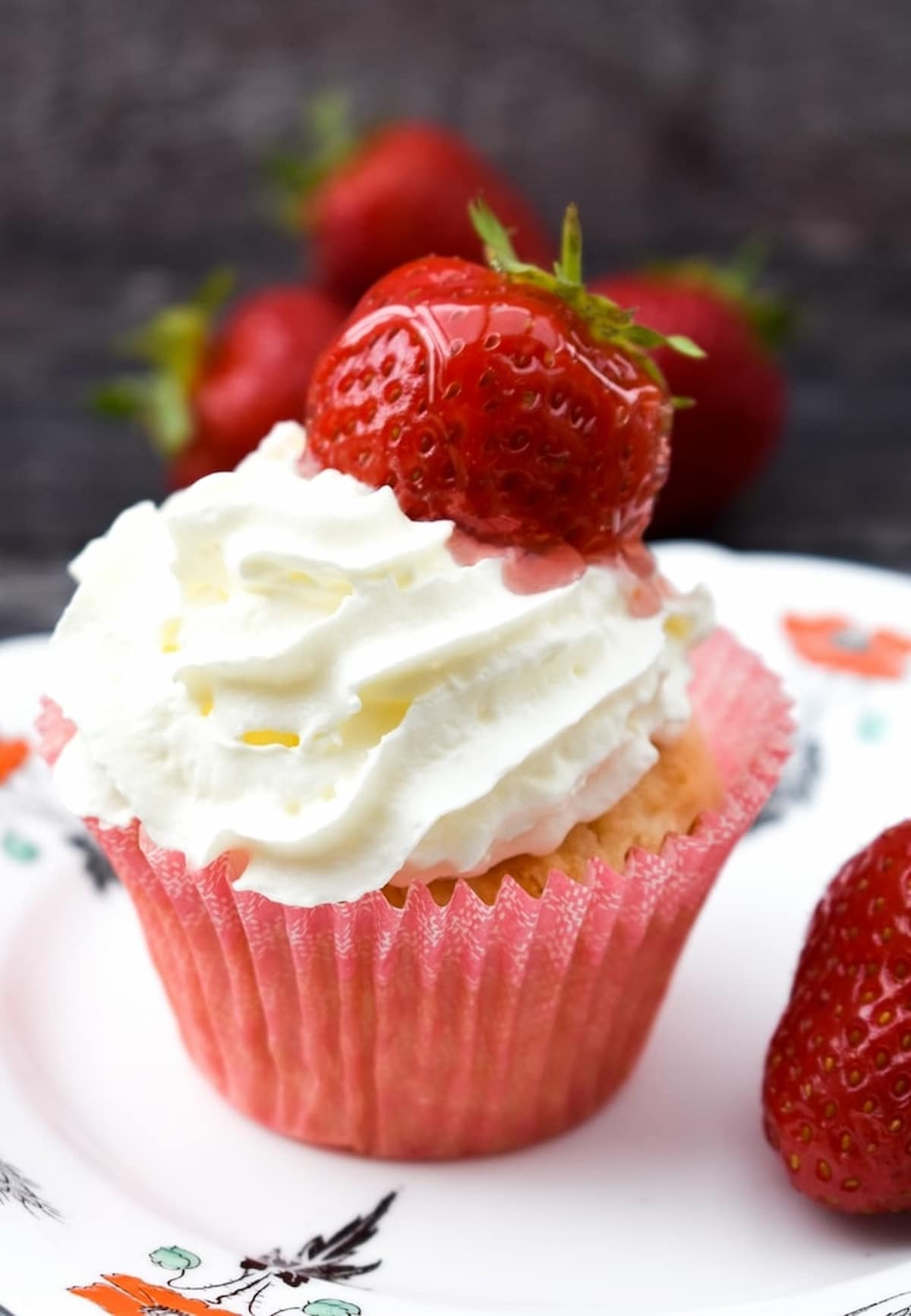 Enjoy these tender vanilla vegan muffins with a luscious strawberry jelly filling, topped with cream and a glazed strawberry. Perfect for afternoon tea or sharing with friends.
📖 Recipe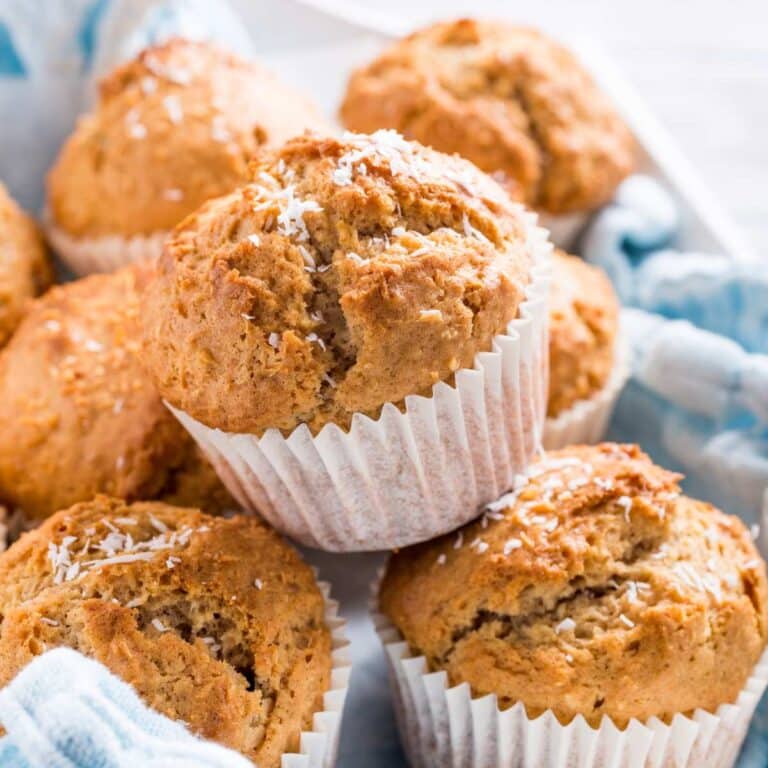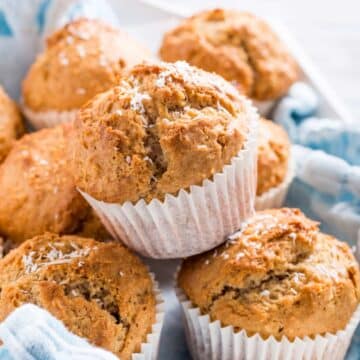 40+ Amazing Vegan Muffin Recipes
Choose from these amazing and delicious vegan recipes or make this easy vegan cinnamon coconut muffins below. They're the perfect beginner recipe!
Print
Pin
Rate
Ingredients
Dry Ingredients:
2

cups

white whole wheat flour

1 ½

teaspoon

baking powder

½

teaspoon

baking soda

½

teaspoon

salt

1

teaspoon

ground cinnamon
Wet Ingredients:
1

cup

unsweetened non-dairy milk

,

I used almond milk but oat milk or soy milk also work well

¼

cup

unsweetened applesauce

½

cup

pure maple syrup

2

teaspoons

apple cider vinegar

1

teaspoon

pure vanilla extract

,

optional

½

cup

shredded coconut
Instructions
Preheat your oven to 350°F (180°C) and prepare a muffin tin by lining it with foil liners, spraying it with oil, or using a silicone muffin pan.

In a large mixing bowl, combine all the dry ingredients and mix well to ensure even distribution.

2 cups white whole wheat flour,

1 ½ teaspoon baking powder,

½ teaspoon baking soda,

½ teaspoon salt,

1 teaspoon ground cinnamon

Create a well in the center of the dry mixture and pour in the wet ingredients, except for the shredded coconut. Use a spatula to gently fold the wet and dry ingredients together until just combined, being careful not to over mix. It's okay if there are still some dry flour spots, as the batter should be lumpy.

1 cup unsweetened non-dairy milk,

¼ cup unsweetened applesauce,

½ cup pure maple syrup,

2 teaspoons apple cider vinegar,

1 teaspoon pure vanilla extract

Add the shredded coconut and fold it in gently to distribute it evenly, making sure to incorporate any remaining dry flour.

Using an ice cream scoop or large cookie scoop, divide the muffin batter evenly among the prepared muffin cups. If desired, sprinkle some additional shredded coconut on top.

Bake on the center rack of the oven until the muffins turn golden and a toothpick inserted into the center comes out clean.

Allow the muffins to cool in the pan for 10-15 minutes before removing. Serve them warm or at room temperature for a delightful treat!
Notes
Measuring Tip: Measure the flour by weight is best. If you don't have a scale, scoop the flour into your measuring cup using a spoon (don't scoop with the cup or it will be too compacted). Without patting it down, level it off using something flat like the back of a butter knife.
Mixing Tip: Don't over mix your muffins, just mix until you can't see any dry flour and then stop. The batter will be a bit lumpy but the result will be perfectly fluffy and soft muffins!
Storage: Allow them to cool fully before placing in an airtight container. These can be stored on the countertop for up to 3 days or in the refrigerator for up to 5 days. Freeze for longer.
Nutrition Per Serving
Calories:
134
kcal
Carbohydrates:
26
g
Protein:
3
g
Fat:
2
g
Saturated Fat:
1
g
Polyunsaturated Fat:
0.2
g
Monounsaturated Fat:
0.1
g
Sodium:
217
mg
Potassium:
98
mg
Fiber:
2
g
Sugar:
11
g
Vitamin A:
79
IU
Vitamin C:
1
mg
Calcium:
87
mg
Iron:
1
mg