Your one-stop shop for all the delicious mouthwatering plant-based recipes for Valentine's Day that are also nourishing! Everything from breakfast to dessert for a day of indulgence with your loved ones.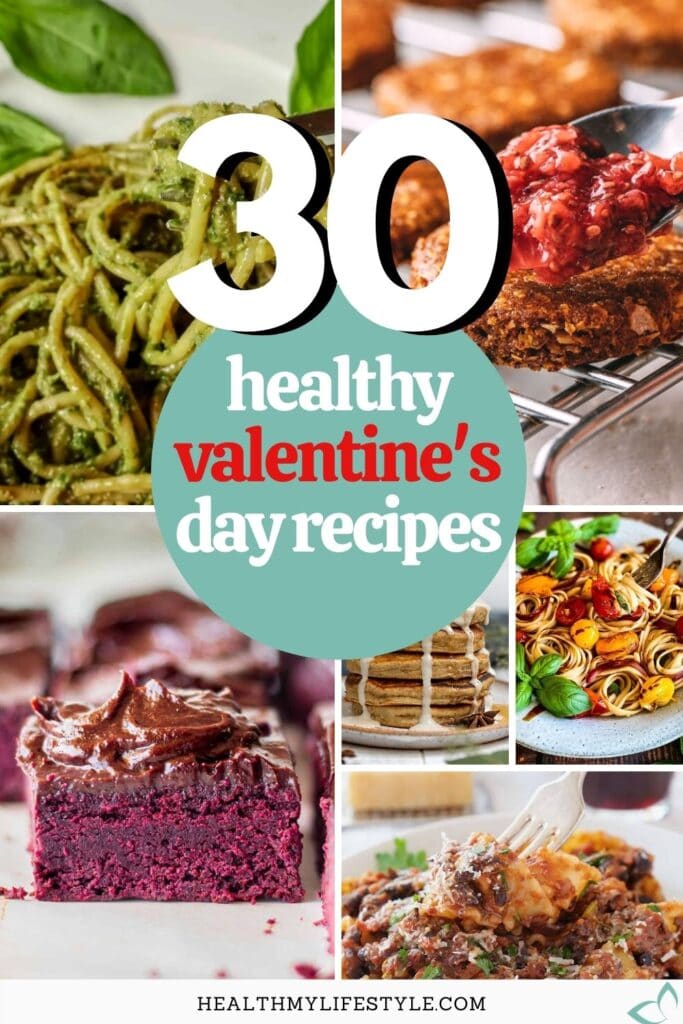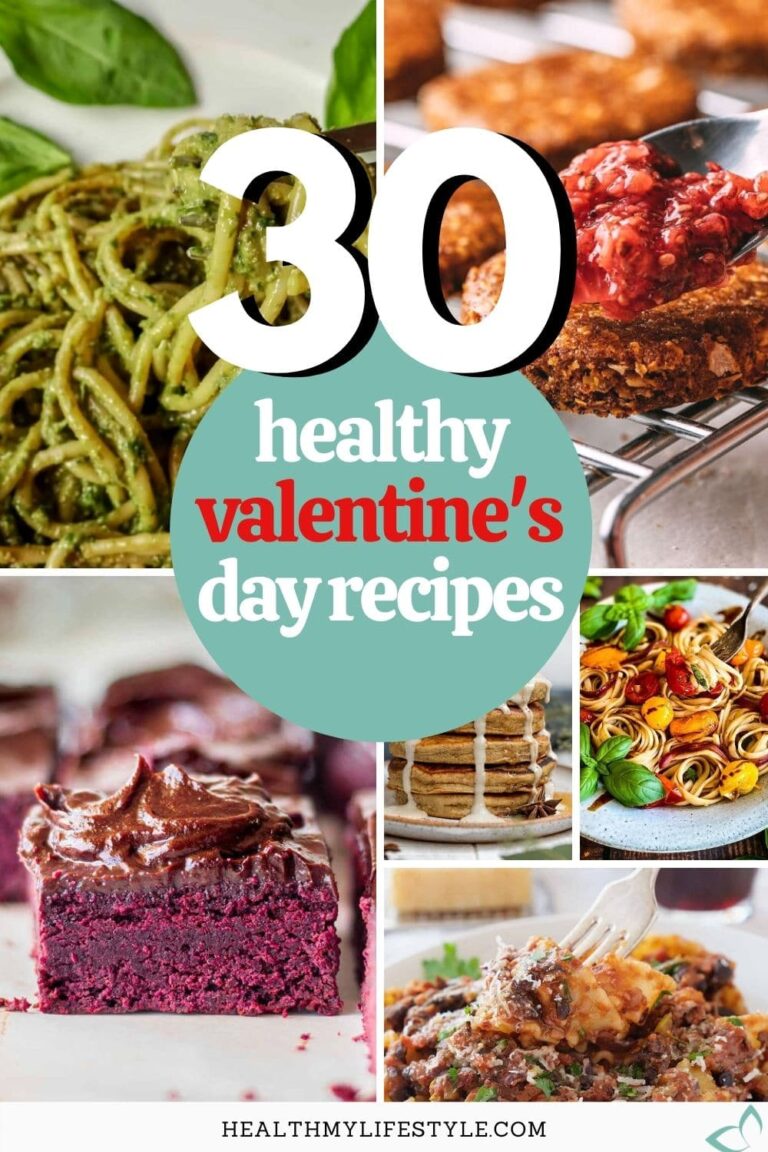 Are you ready for Valentine's Day? It's just around the corner and I expect more people will be cooking at home this year.
That's usually what my husband and I do each year anyways because we like to avoid the holiday crowds. Plus, there's just something about cooking a meal together that makes it even more special.
This year I wanted to share a roundup of the best healthy vegan recipes for Valentine's Day that feel super indulgent but are actually heart-healthy. That way you get the best of both worlds!
These recipes are whole food plant-based, full of flavor, and sure to delight the palate. So if you're cooking for yourself or for someone else, get ready to be utterly impressed by these recipes—you won't believe they're healthy!
Breakfast and Brunch
What would Valentine's Day be without a delicious breakfast and brunch to pamper yourself or your loved one with? It's the one day I really go all out for the first meal of the day. It sets the stage of a day of indulgence and relaxation with a fabulous breakfast in bed.
Appetizers & Sides
Want something light to go with the main course? These are great to serve before the meal or on the side to make the day extra special.
Dinner
The main event on Valentine's Day is the dinner. And there's nothing quite like a decadent pasta dish or creamy main dish to really make the day feel exceptional. All of these dinner recipes are perfect for a healthy Valentine's Day main course!
Dessert
Is it even Valentine's Day if you don't have dessert? This is the day to really indulge and treat yourself and your loved ones right? Make them one of these desserts to finish off the day with something sweet. The perfect end to a perfect day.
Hope you have a lovely Valentine's Day! Let us know which recipes you're planning to make for the special day in the comments below!
And if you're looking for more heart-healthy oil-free recipes we have hundreds to choose from with meal plans and shopping lists in the Health My Lifestyle Meal Planner!
Pin this for later: