Nutritional yeast is a staple in the vegan pantry—it provides a cheesy, nutty flavor that would otherwise be missing without cheese. But what do you do when you don't have any or can't have it due to a yeast intolerance? Here are the best nutritional yeast substitutes.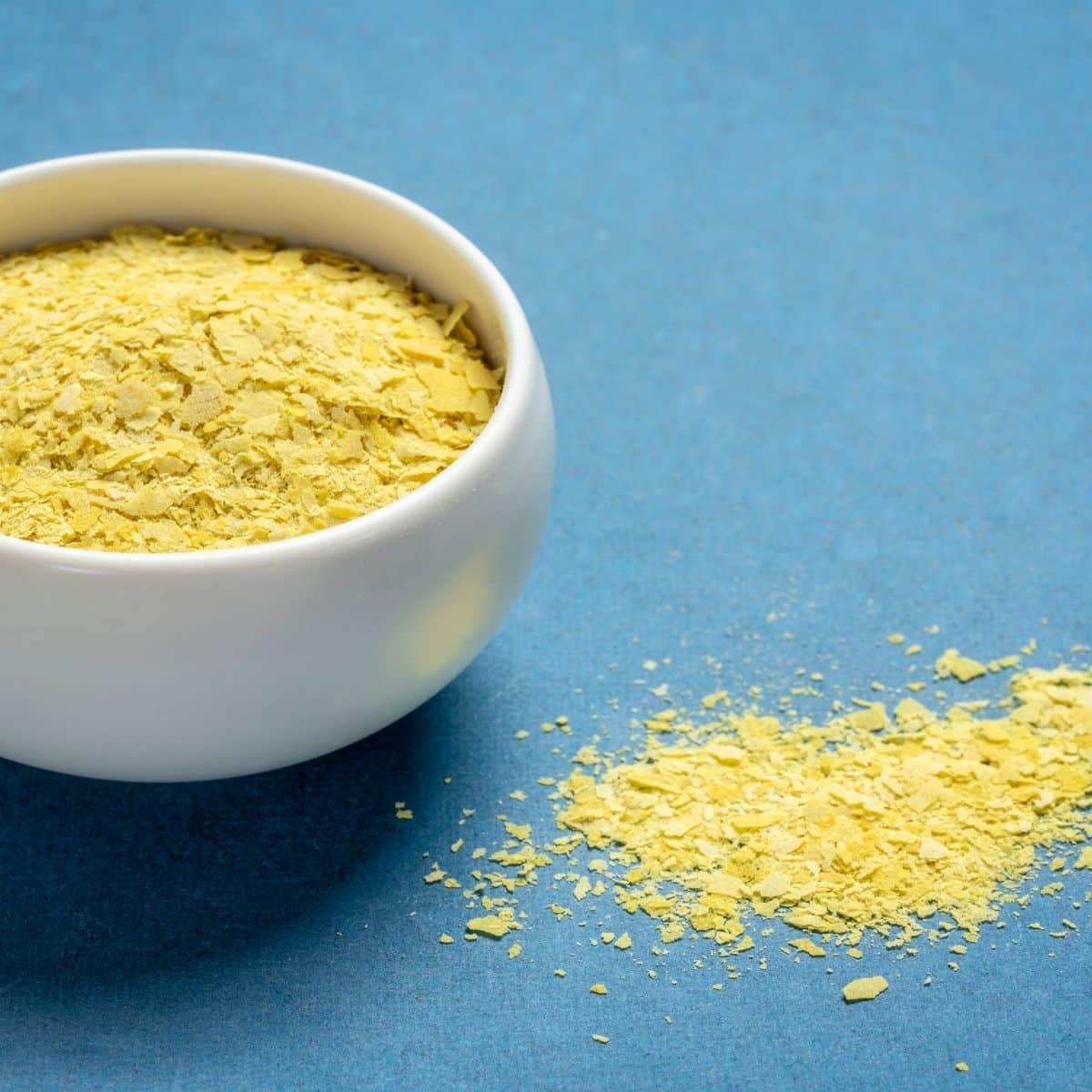 Jump to:
What is nutritional yeast?
It's a deactivated yeast from a strain of Saccharomyces cerevisiae, a single-celled fungus often used in winemaking, baking, and brewing. It's grown in a nutrient-rich medium such as molasses, then washed and dried with heat to deactivate it. Because it's deactivated it cannot leaven, so don't try to use it in baked goods that call for yeast like bread. It's best used for its umami flavor and thickening capabilities.
Nutritional yeast has a nutty, cheesy flavor that's great for making dairy-free cheesy sauces. It can also thicken soups or can act like parmesan cheese by sprinkling it on top of pasta or popcorn.
It has grown in popularity in recent years and frequently shows up in dairy-free or vegan recipes. Most large chain grocery stores now carry it in the baking aisle near the specialty flours but you can also often find it sold in bulk bins at health food stores.
If you aren't familiar with nutritional yeast (also known as nooch), check out everything you need to know about nutritional yeast from what it is, its nutritional benefits, how to use it, and more.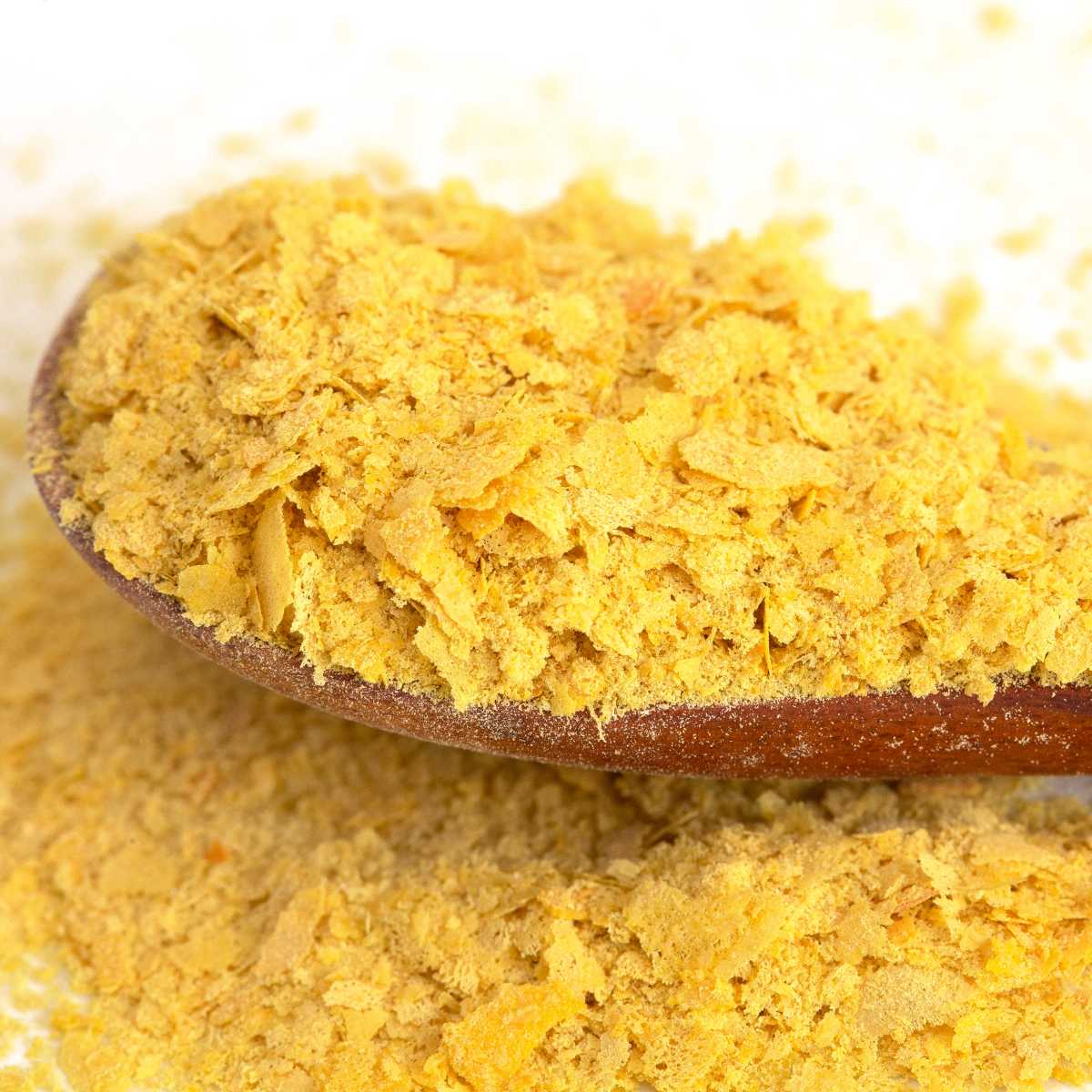 Is nutritional yeast the same as yeast extract?
They may sound like they'd be the same thing but they're not. They are both produced from the same type of yeast but through a different process. Nutritional yeast is a whole-cell inactive yeast while yeast extract is made by breaking down the cell walls of the yeast to release their contents.
This results in a stronger flavor that's great for enhancing other flavors. You'll often see yeast extract added to canned soup, frozen dinners, and salty snacks. It's also the main ingredient in Vegemite and Marmite, the salty spreads from Australia.
Yeast extract can come in many forms including a thick gel or a moist powder. Nutritional yeast is always dry but can range from large flakes to fine powder.
Benefits of nutritional yeast
Nutritional yeast lives up to its name and has many nutritional and health benefits. If fortified, it's a great source of B vitamins including B12, Niacin, Riboflavin, B6, and Folate. This can be beneficial on a vegan diet where B12 can be lacking. It can also come unfortified which still contains a moderate amount of B vitamins, but will not contain B12, so make sure to check the packaging before relying on it as your main source of B12.
Nutritional yeast is also considered a complete protein, containing all nine essential amino acids in the recommended amounts. It also contains around 4 grams of protein in just one tablespoon of nutritional yeast. Additionally, it contains zinc, selenium, manganese and iron and provides powerful antioxidants such as glutathione and selenomethionine.
Best nutritional yeast substitutes
If you're familiar with nutritional yeast then you know it can be hard to replicate the flavor when you don't have it. But fear not, there are actually several ways you can replace nutritional yeast when you've just run out or you can't seem to find it at the store. Bonus: many of these you probably already have on hand!
Nutritional yeast provides both flavor and texture so we'll be walking through how to replicate both of these characteristics in different ways.
Flavor Alternatives
First up, flavor. The following are the best substitutes to replicate the cheesy, nutty, umami-like flavor of nutritional yeast.
Soy sauce or liquid aminos
Soy sauce imparts a savory flavor to dishes making it a great replacement for nutritional yeast. Liquid aminos, often sold as coconut aminos, look and taste similar to soy sauce but have a milder flavor. It's also a good soy-free and gluten-free option. Either one will work to replace nutritional yeast.
You may want to adjust the salt in the dish if adding these as they will increase the overall saltiness. Low-sodium soy sauce is a great choice.
To replace nutritional yeast, start with about ½ or ⅓ of what the recipe calls for and increase to taste. Consider also adjusting the liquids in the dish if nutritional yeast is a large portion of the recipe.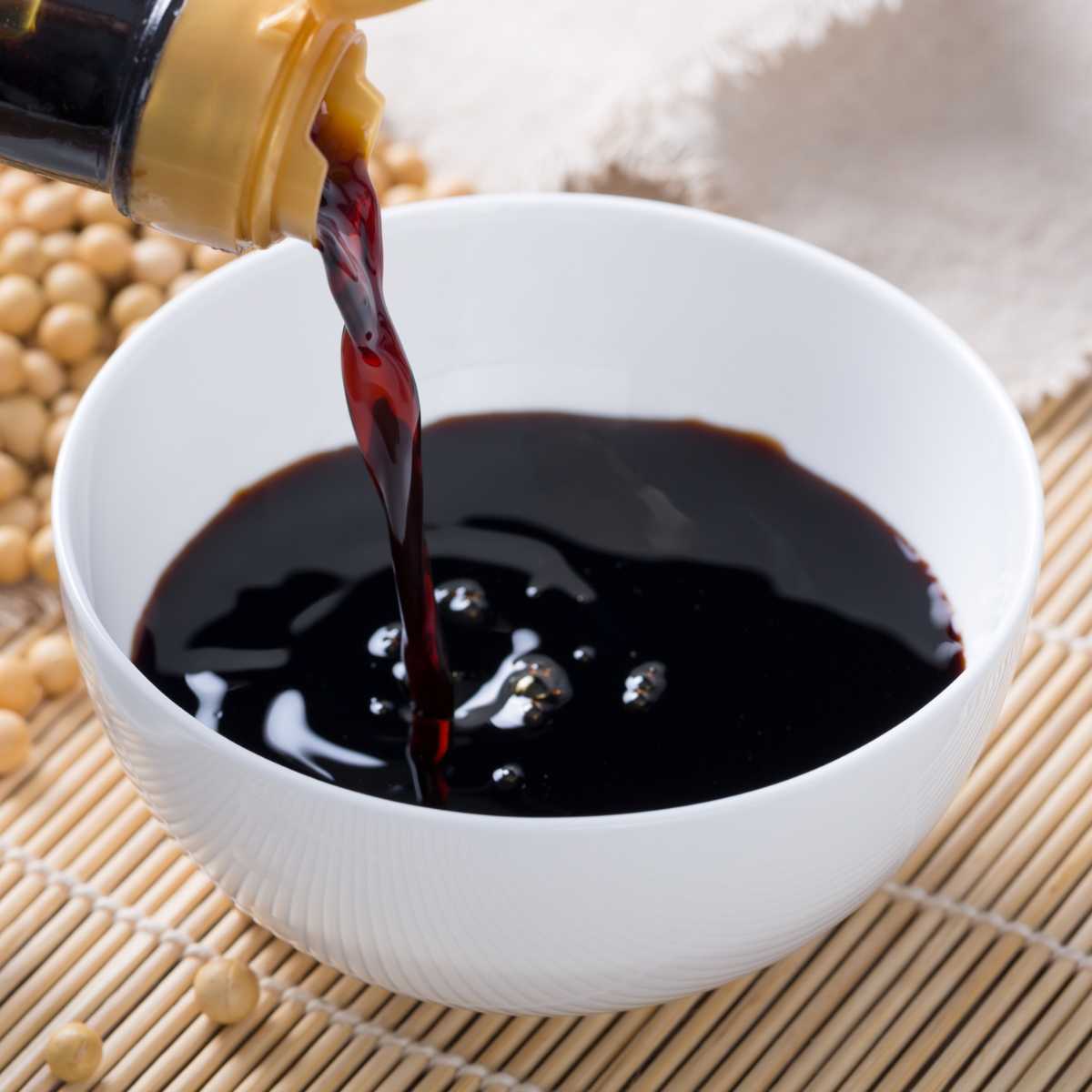 Yeast Extract
Marmite or Vegemite are two popular yeast extract brands. These concentrated pastes have a stronger yet similar flavor to nutritional yeast which makes them an excellent alternative.
Use 2 teaspoons for every one tablespoon of nutritional yeast.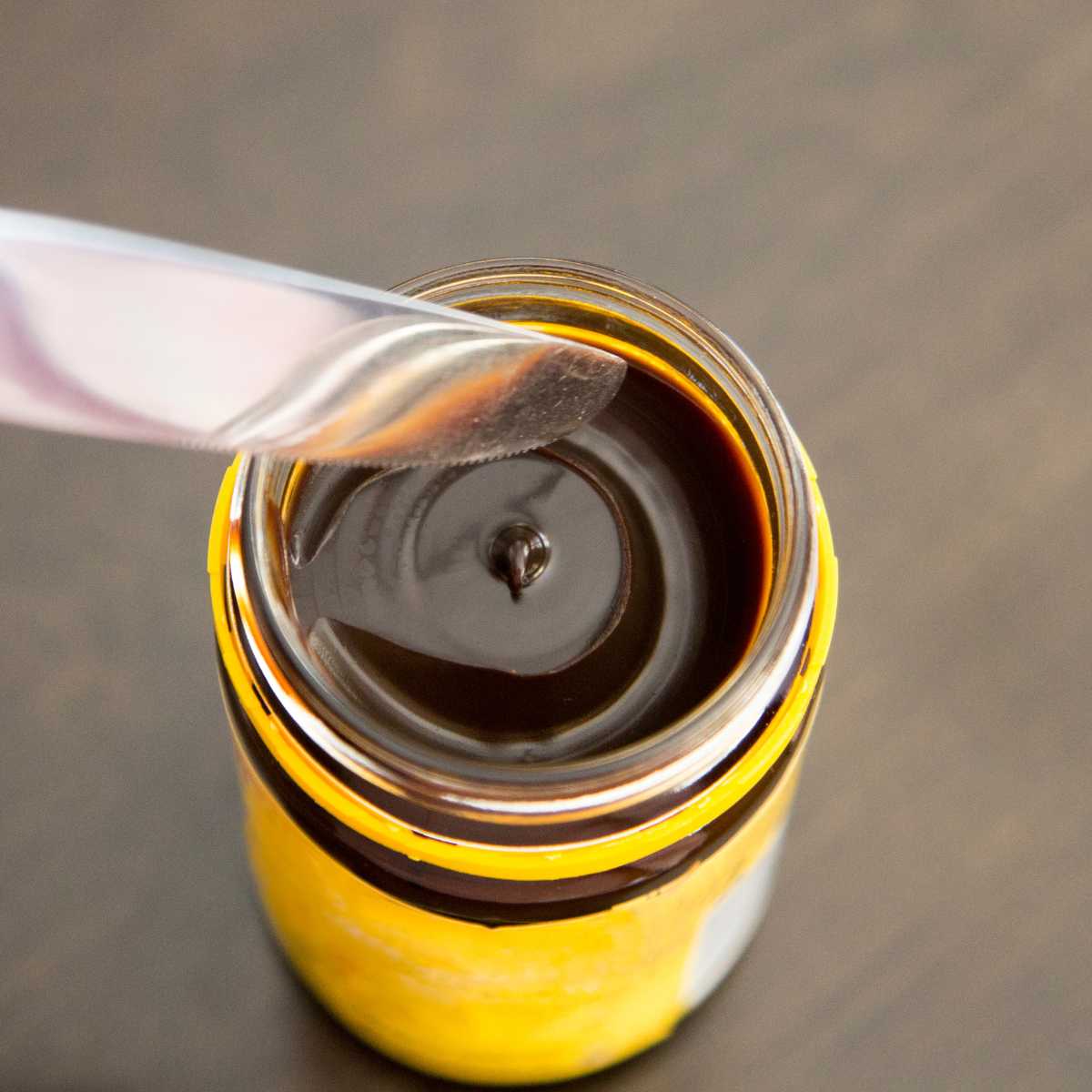 White miso paste
Miso paste is a savory, salty paste made from fermented soybeans. It's a great substitute for making creamy sauces like a dairy-free cheesy sauce.
Same as with soy sauce, use about ⅓ of what the recipe calls for when replacing nutritional yeast with miso paste.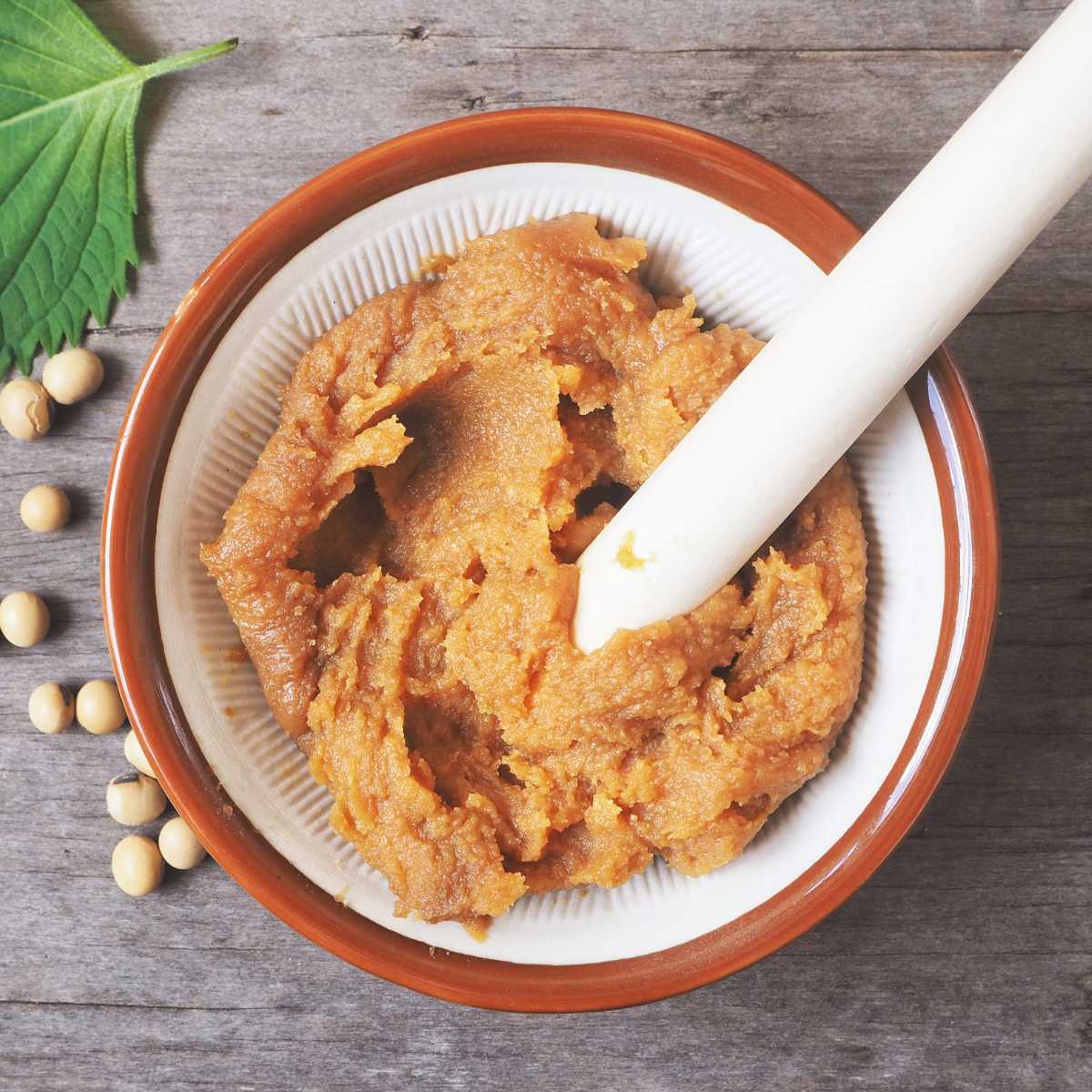 Cashews
Another great substitute is ground cashews. Grind them into a powder and sprinkle on pasta like you would parmesan. Or soak them and blend them into a vegan cheese sauce. In fact, many vegan cheese sauces use cashews as well so you wouldn't need to add another ingredient.
If using raw cashews, add a little salt to impart a similar savory flavor as nutritional yeast. Otherwise, use salted roasted cashews.
For the cashew powder, use equal parts cashew powder to nutritional yeast.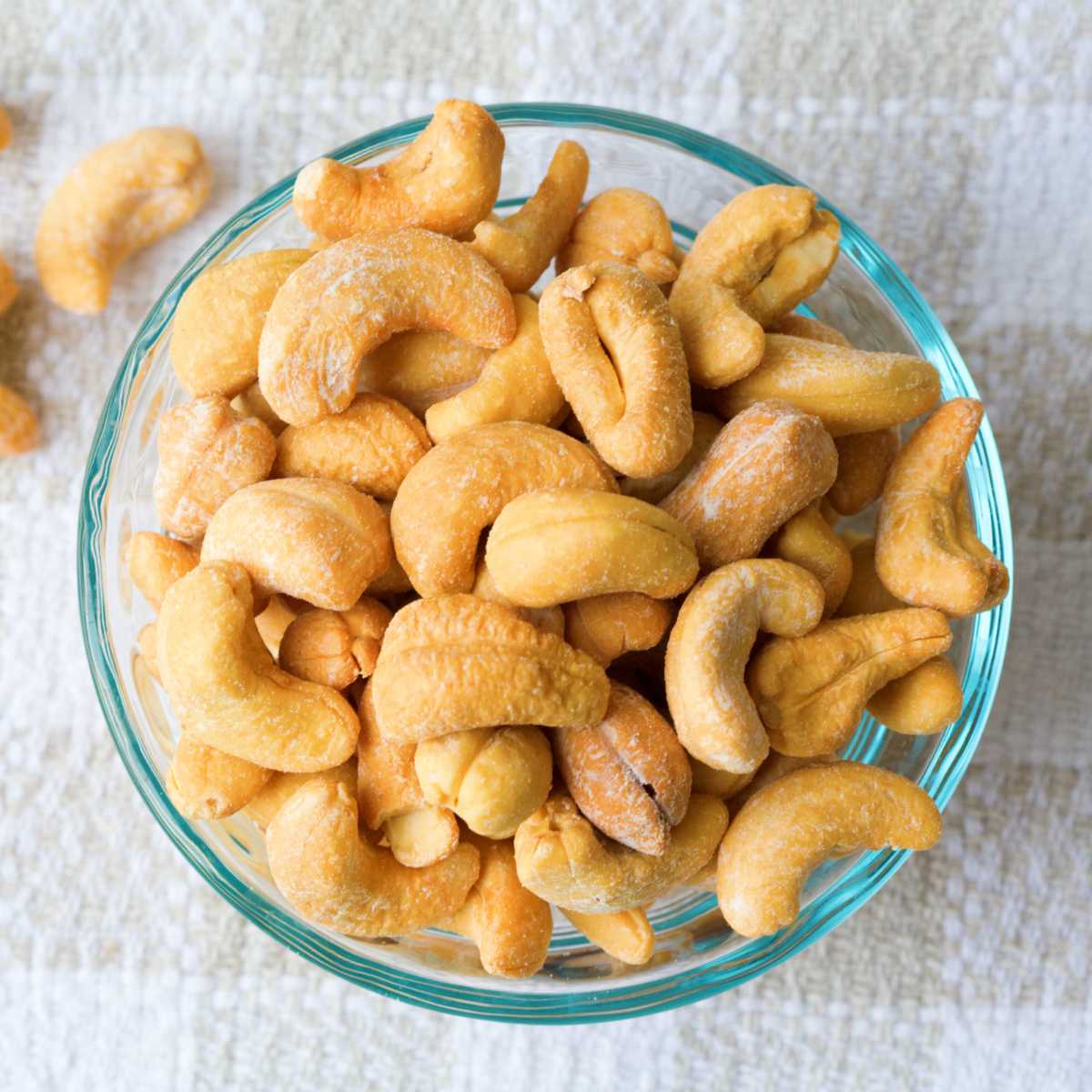 Sunflower seeds
A good nut-free option is shelled sunflower seeds. You can soak them and use them in the same way as soaked cashews. You can also grind them into a powder to sprinkle on pasta or popcorn. Adjust salt if using salted sunflower seeds.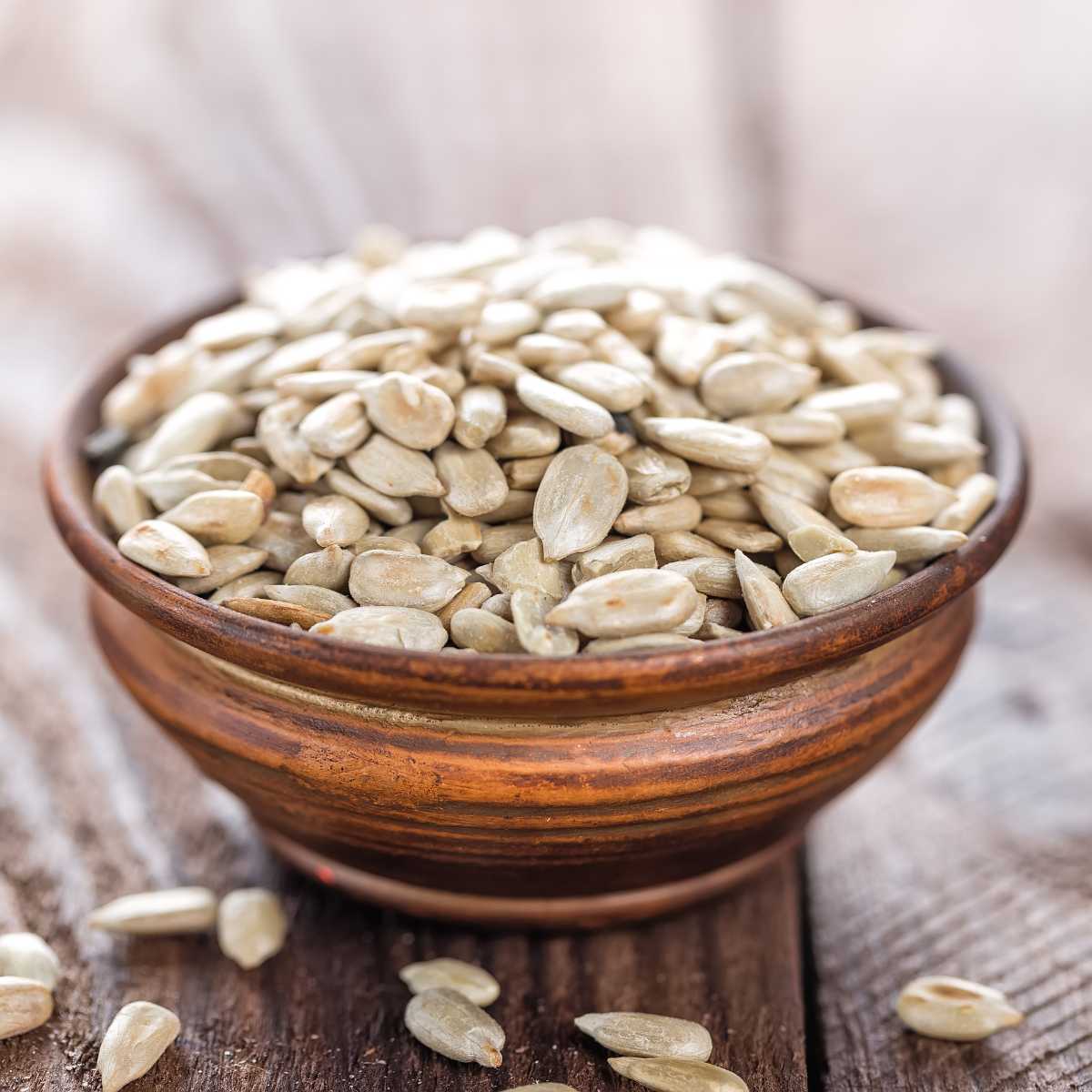 Vegetable Bouillon
We love this vegetable bouillon paste that provides a really rich, savory flavor. This is a great substitute for nutritional yeast in cheese sauces and soups. It is very salty so keep that in mind when replacing nutritional yeast with it. Vegetable bouillon cubes also work well.
If you're in a pinch and don't have vegetable bouillon you can use vegetable broth. The concentration of flavor is less, but it will still add that savory, umami flavor that the dish would be missing otherwise. Keep in mind that as a liquid, vegetable broth will change the consistency of the dish. This is best used in curries, soups and stews that already require a lot of liquid.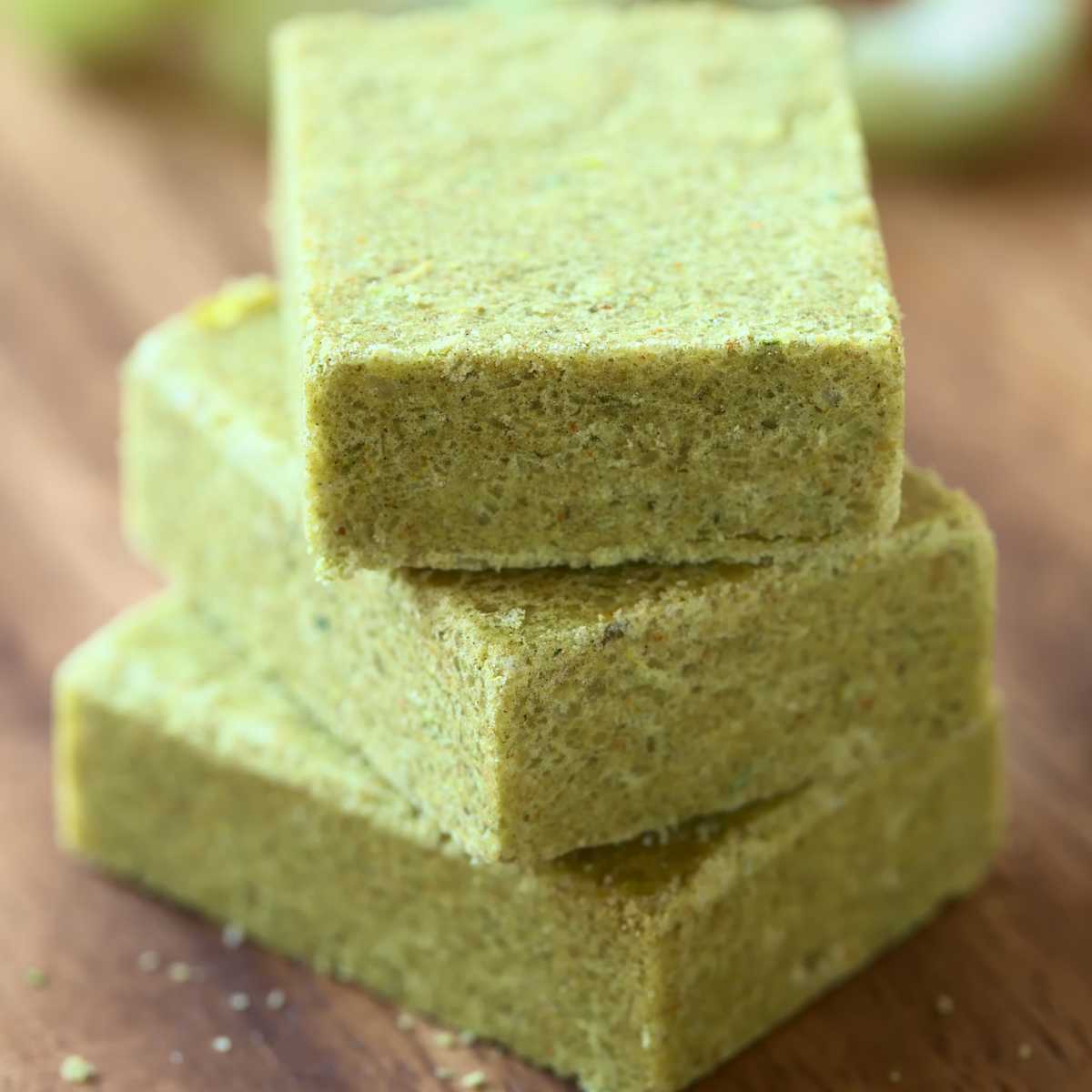 Dried porcini mushrooms
Dried and chopped mushrooms can help to replicate the flavor of nutritional yeast but porcini does it best. Porcini mushrooms have a deeper nutty and earthy flavor than most other mushrooms, making them the best replacement but any mushroom will do.
Dried mushrooms are best used in a soup or stir fry rather than a cheesy sauce since it won't be able to impart the same cheesy, salty taste that nutritional yeast would.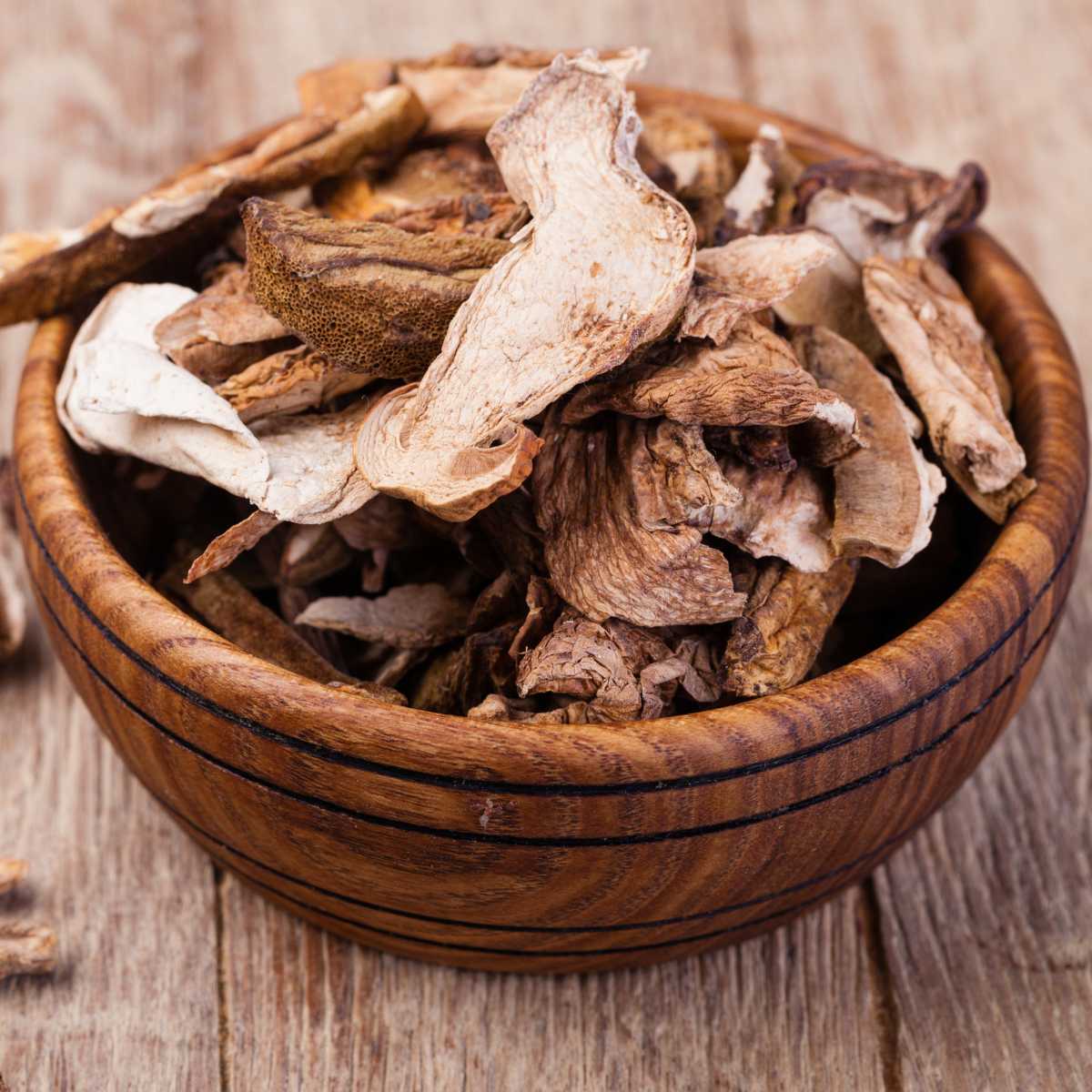 Texture Alternatives
Nutritional yeast provides a thickening effect when added to sauces, soups, and stews. Here are the best recommendations to replicate the texture and thickening.
Brewer's yeast
Brewer's yeast is most commonly used for making beer and bread and comes in the form of powder or flakes similar to nutritional yeast. It is more bitter than nutritional yeast but it does provide a similar thickening effect. This is best used in cheese sauces or soups. Don't worry, your soup won't rise, but it will be thicker than other alternatives.
Use ½ - ⅓ of what the recipe calls for at first and adjust from there depending on taste and thickness preferred.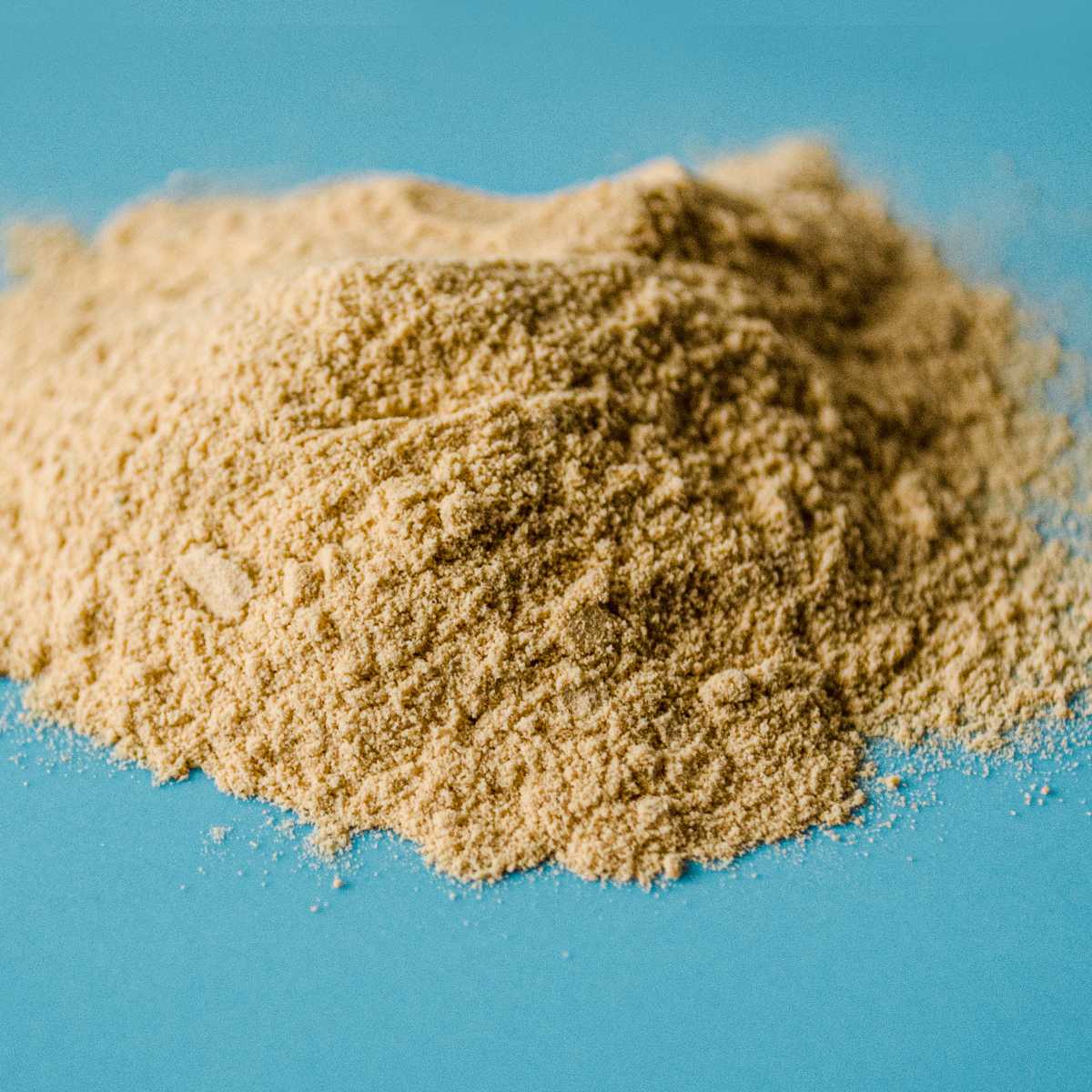 Chickpea flour
You can use chickpea flour to thicken soups and stews just as you would nutritional yeast. In small portions such as a tablespoon, it's a one-to-one replacement, making it easy and convenient. If your recipe calls for a considerable amount of nutritional yeast such as a cup, use ⅔ cup of chickpea flour. Best of all, you can make your own chickpea flour in a pinch if you have dried chickpeas in your pantry.
You can also use your homemade chickpea flour to sprinkle on top of pasta or popcorn, just make sure to toast the flour in the oven first. Spread the flour out on a baking try and bake at 300F for a few minutes. This also helps bring out the nutty flavor.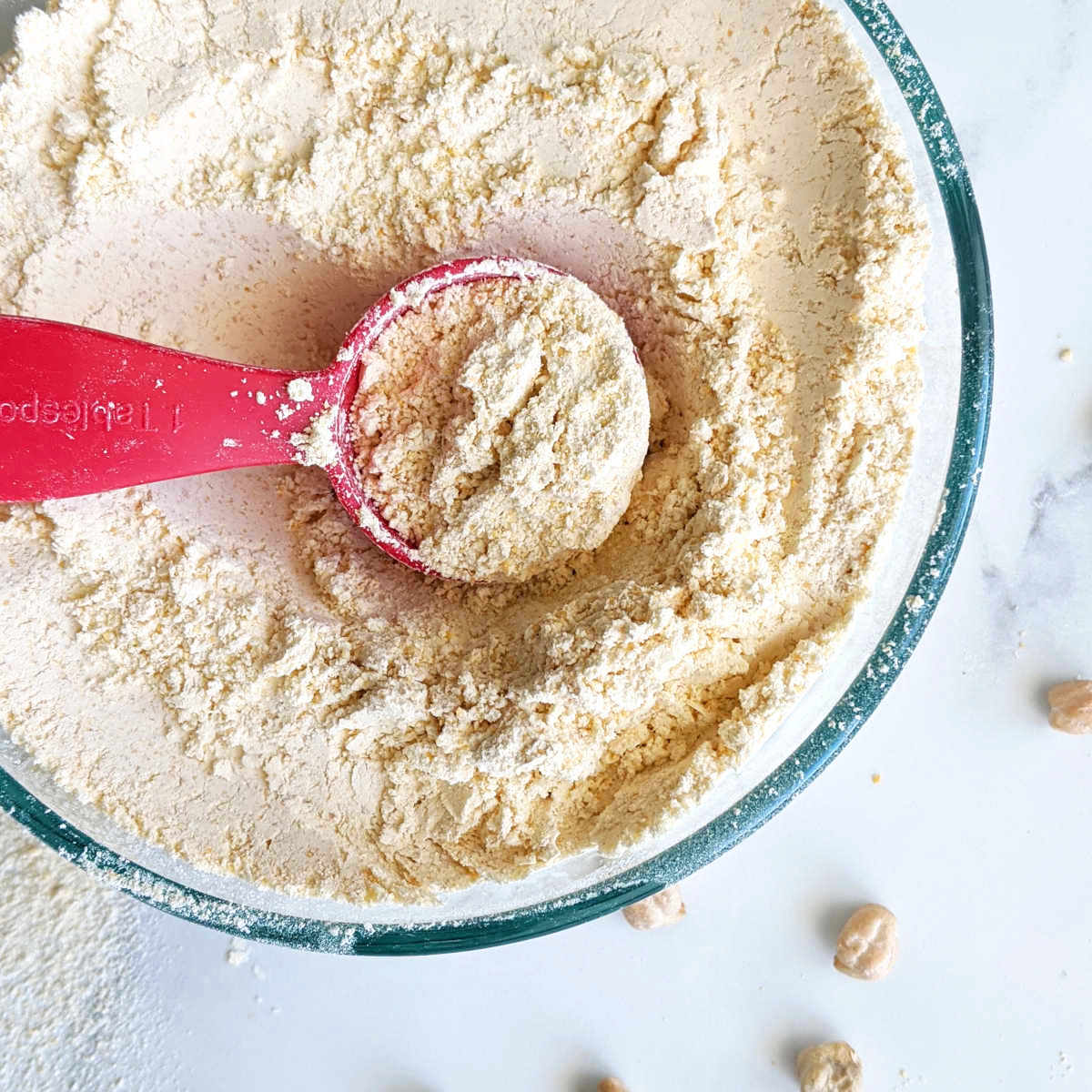 Onion Flakes
Onion flakes are another good substitute for texture. The flaky consistency is similar to nutritional yeast flakes which is great for adding to dishes where you don't want to affect the liquids too much. Just keep in mind that in large amounts the final dish will have a stronger onion flavor.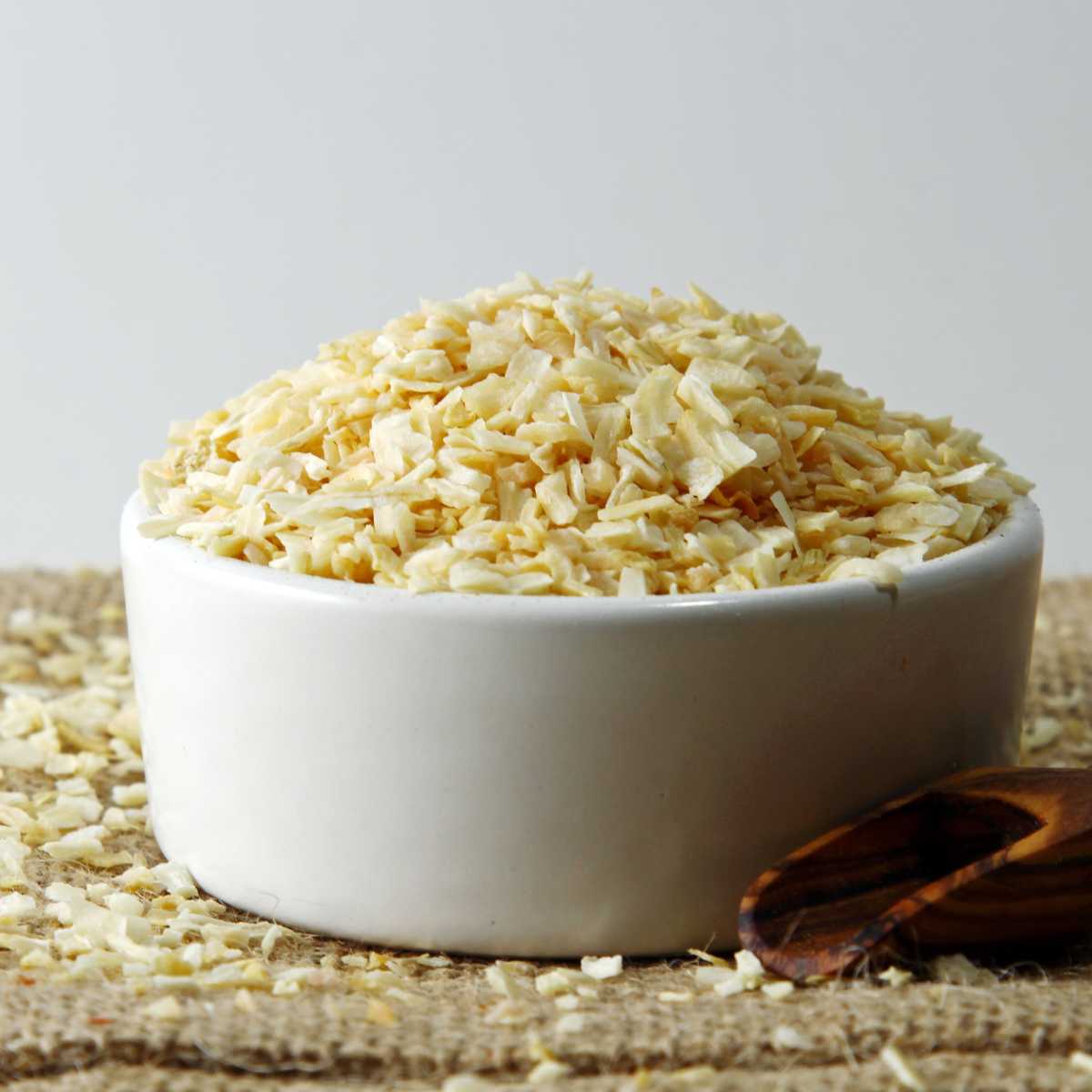 Summary
There you have it—lots of great ways to replace nutritional yeast if you've run out or have an intolerance to yeast.
Although these substitutions are not identical to nutritional yeast, they still make excellent replacements in a pinch. To achieve the best results it can help to mix and match the texture and flavor replacements depending on the dish. This will allow you to customize the perfect substitute for your needs!
There's a good chance you have several of these on hand so check out the recipe card below for the best combinations to recreate the texture and flavor.
More easy cooking substitutions
📖 Recipe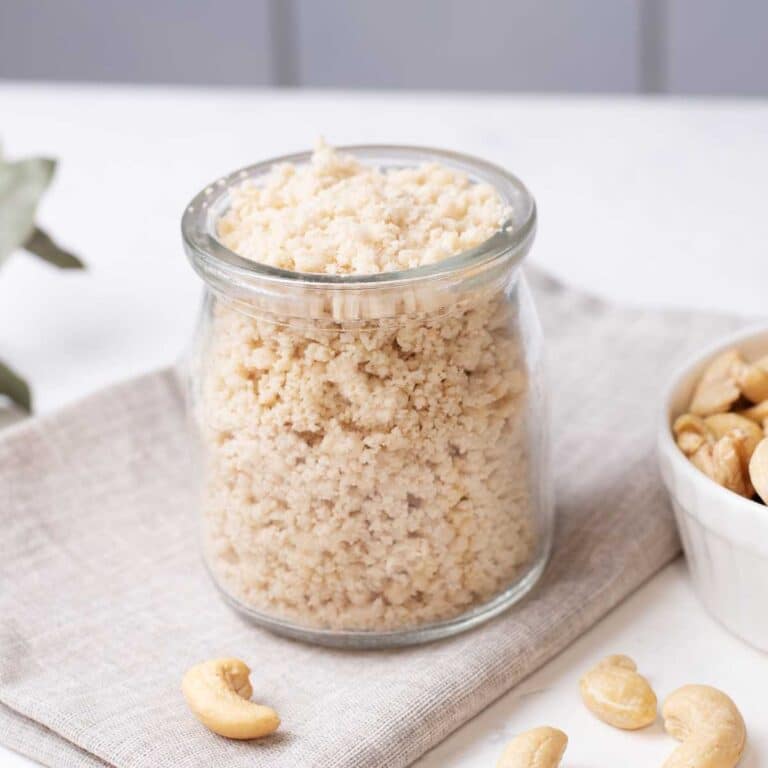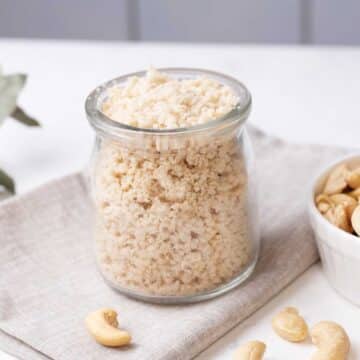 Homemade Nutritional Yeast Substitute
This easy homemade substitute for nutritional yeast is the closest thing you can get to nutritional yeast! It's easy to customize with what you have on hand or depending on what your recipe needs. Read the article above to determine which base works best for your recipe then add the seasonings and enjoy!
Print
Pin
Rate
Ingredients
Choose a Base:
chickpea flour,

* see notes below

dried mushrooms

brewer's yeast

ground roasted cashews

ground roasted sunflower seeds
Seasonings:
1

teaspoon

salt

,

reduce when using pre-salted cashews and sunflower seeds or brewer's yeast

1

teaspoon

onion flakes

1

teaspoon

garlic powder

¼

teaspoon

turmeric powder

1

teaspoon

vegetable bouillon powder

,

optional, reduce salt if using
Instructions
Choose your base (or several) and add

1

cup to a small mixing bowl. If using several, make sure the total adds up to

1

cup, such as

½

cup chickpea flour and

½

cup ground cashews.

Add the seasonings and mix well. Use as you would nutritional yeast in recipes for a similar nutty, cheesy flavor and texture!

Store in an airtight container in a cool, dry place for up to 6 months.
Notes
*Important note for chickpea flour: If using it in a raw recipe, make sure to toast the chickpea flour first. Spread it evenly on a baking sheet lined with parchment paper and bake for 15 minutes at 350F. Allow to cool before transferring it to an airtight container.
Tip: Make ground cashews and sunflower seeds by adding them to a food processor and pulsing until you have a fine, powder consistency.
Use one tablespoon of homemade nutritional yeast substitute for each tablespoon of nutritional yeast that your recipe calls for.
This article was originally published April 19, 2021 and has been updated with additional substitutes, tips, and homemade recipe on March 23, 2023.