Make sure you include these top 16 plant-based proteins into your vegan diet. Eating a variety of sources for protein helps to ensure you are getting a balance of essential vitamins and minerals as well as provides you with all of the essential amino acids that make up our protein requirements.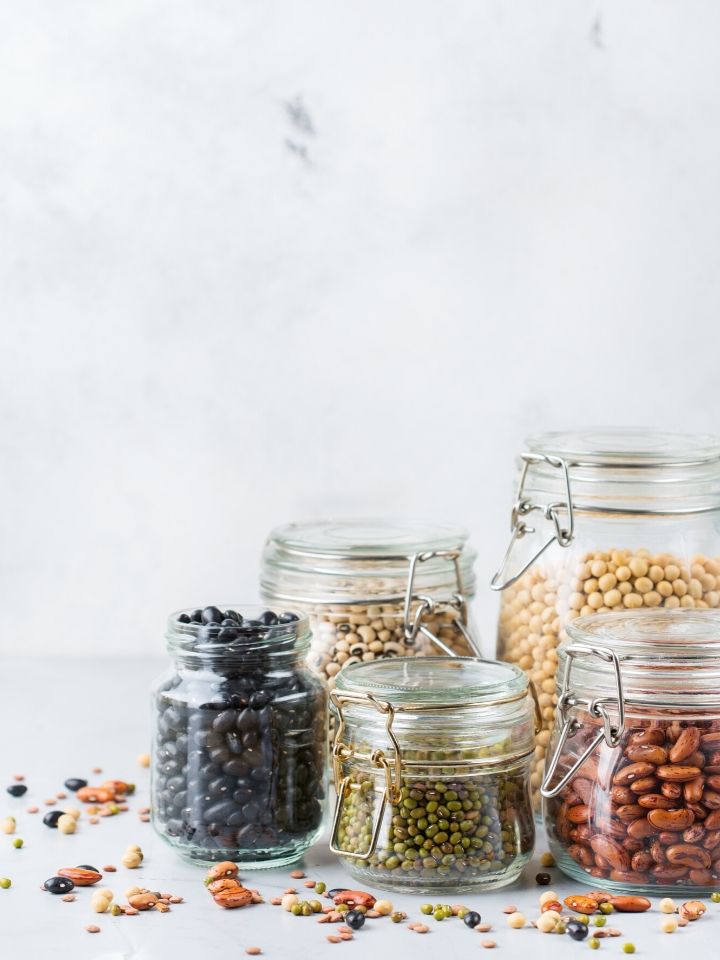 Where do vegans get protein from?
Probably the biggest question everyone wants to know when switching to a vegan diet is where do you get your protein?
That seems to be the running joke about vegans - that we are just weak and protein deficient beings, slowly withering away. But it couldn't be farther from the truth. In fact, ALL fruits and vegetables contain protein. Unless you're not eating enough calories, you are probably getting enough protein.
What we need to pay attention to is the variety of protein sources. This is important because not all protein sources are the same. There are some proteins that cannot be made by the body that we need to get from food. These are called essential amino acids. The 9 essential amino acids are: histidine, isoleucine, leucine, lysine, methionine, phenylalanine, threonine, tryptophan, and valine.
Although all of these amino acids are present in all plants, the amount will vary. This is what some refer to as "incomplete proteins" but it is a misnomer for the reason just stated. No plant food is completely devoid of any essential amino acid. Rather, they provide a limited amount of an essential amino acid compared to the rest. However, if we eat a variety of plant-based proteins, we are more easily able to meet our needs of all nine essential amino acids.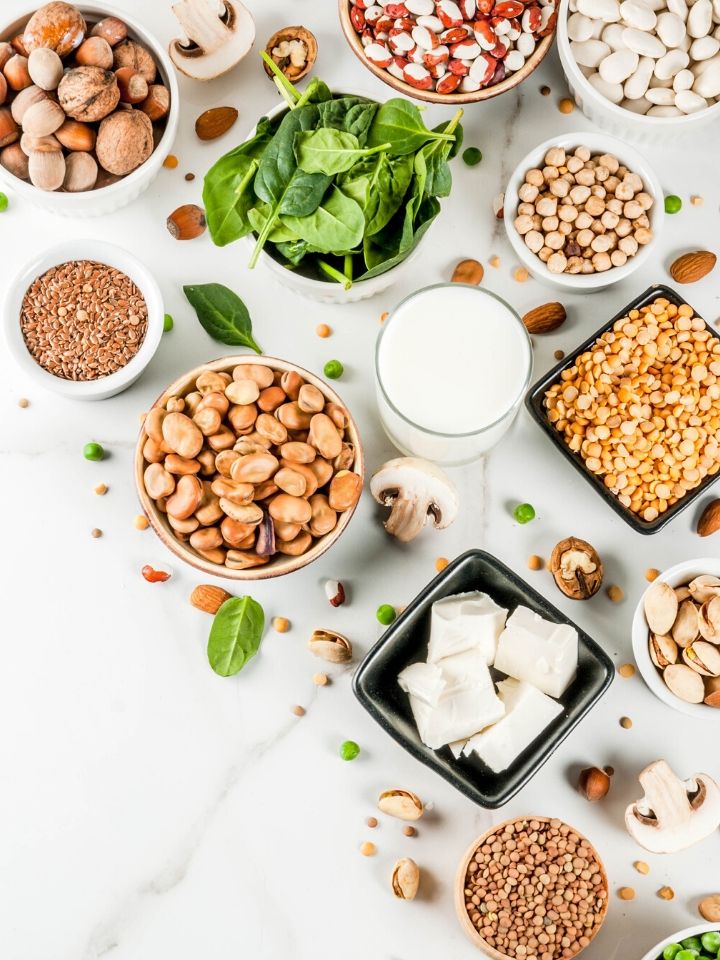 Do we need to protein combine?
A popular food myth is that protein combining is necessary to offset the limiting amino acid profile in plant foods. For example, needing to combine rice and beans in the same meal. In actuality, protein combining is not necessary as long as we vary our protein sources throughout the day. This is because our bodies aren't limited to making new proteins with just what's available from your recent meal. Your body also uses amino acids from your reservoir "pool" that's part of the natural process of amino acid recycling in your body.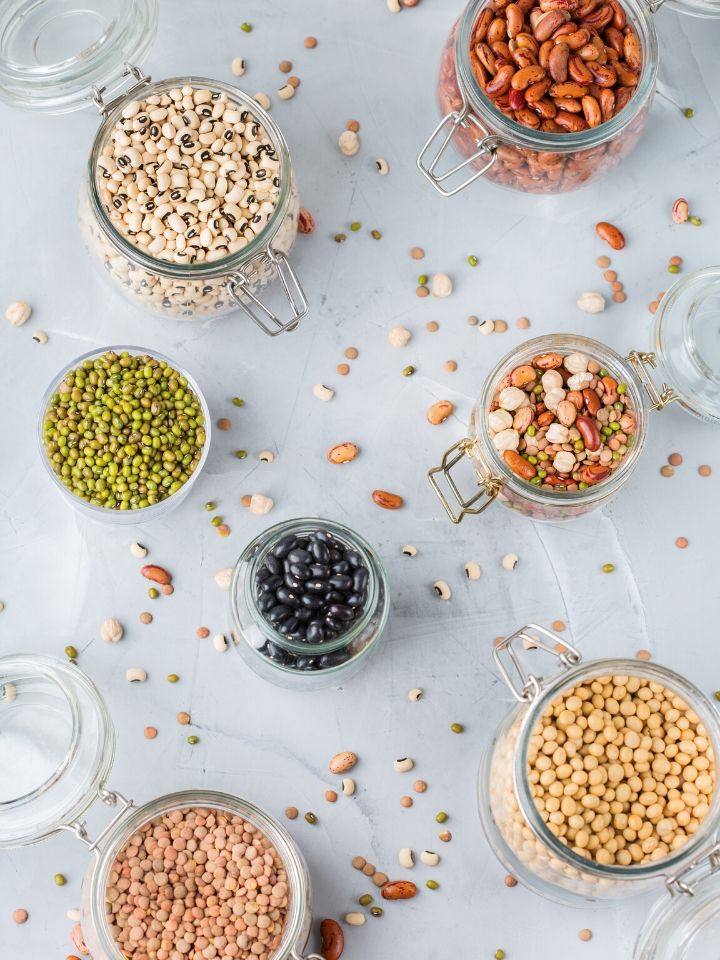 Best Plant-Based Protein Sources
Some plant protein sources are better than others. Fruits are typically lower in protein than vegetables for example. Eating a diet of mainly fruits could put you at risk for protein deficiency. In order to make sure our protein needs are met we need to not only eat enough calories for our activity levels, but eat sources that also have decent protein content.
The following plant-based foods have a higher protein content per serving, making them the best choice for replacing animal proteins. Not only that, they are also relatively inexpensive, and easy to source at most local grocery stores.
Data for the following is based on a typical serving size of ½ cup cooked for beans, legumes, and grains, ¼ cup for nuts, and 2 tablespoons for seeds. Sourced from the Nutrition Coordinating Center Food & Nutrient Database and the USDA.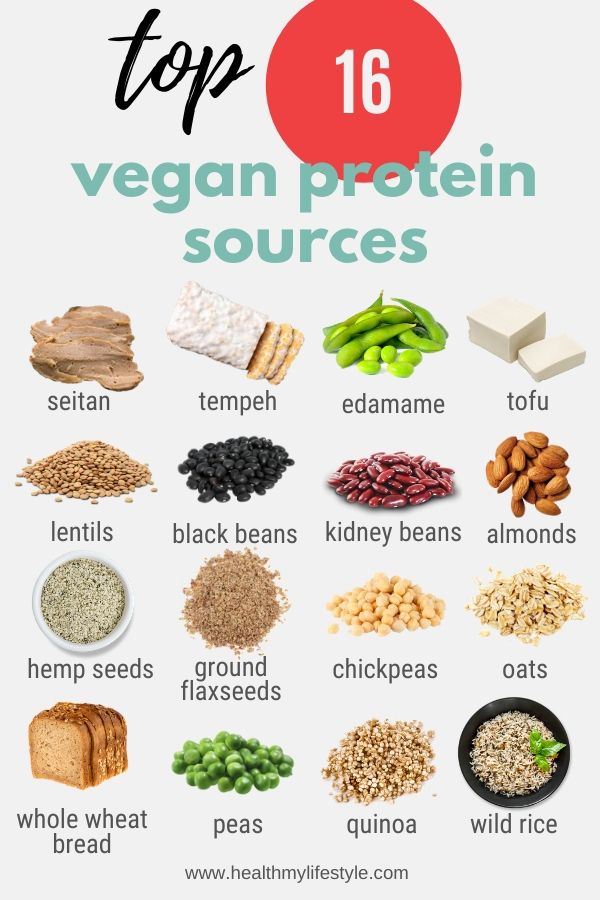 1. Seitan ~ 24g
2. Tempeh ~ 16.9g
3. Tofu ~ 16.7g
4. Edamame ~ 11.1g
5. Lentils ~ 9g
6. Black Beans ~ 7.1g
7. Kidney Beans ~ 7g
8. Almonds ~ 6.9g
9. Hemp Seeds ~ 6.3g
10. Ground Flaxseeds ~ 6g
11. Chickpeas ~ 5.4g
12. Oats ~ 5.4g
13. Whole Wheat Bread ~ 4.5g per slice
14. Peas ~ 4.1 g
15. Quinoa ~ 4g
16. Wild Rice ~ 3.3g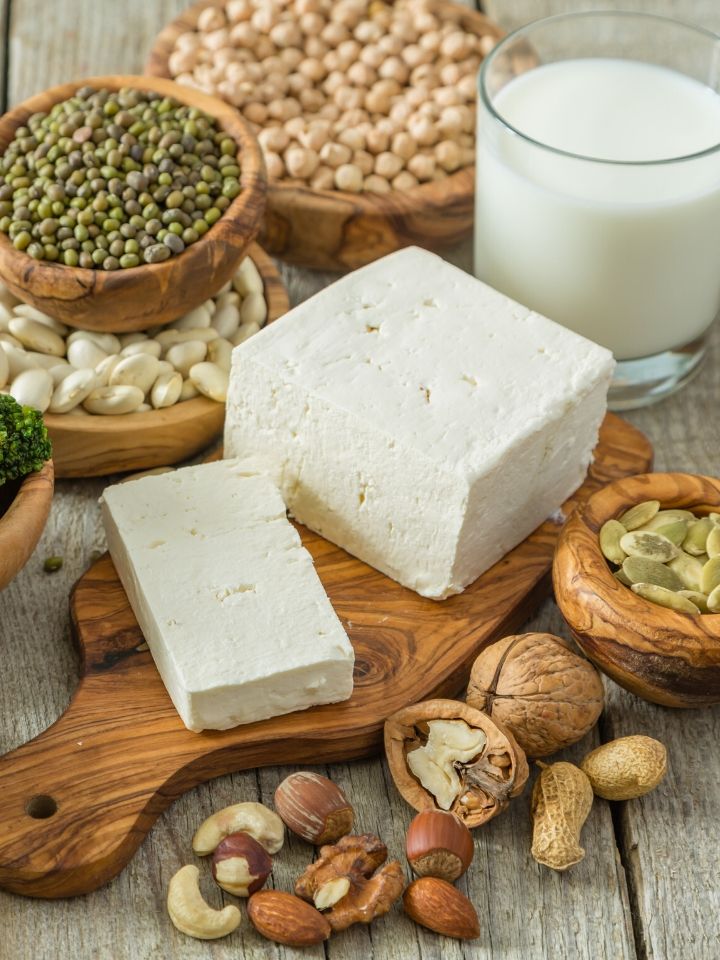 How to Meet Your Essential Amino Acid Needs on a Plant-Based Diet
Simply put, eat the foods that contain a higher amount of protein, and eat a variety of them. Don't limit yourself to just beans or just nuts. Eat a variety of beans, nuts, grains, veggies, and seeds for a balanced plant-based diet.
Want to know how much protein you actually need? Check out this article that simplifies it plus includes a quick discussion on whether we need animal protein or not.
Want some simple, high protein plant-based meals? Try these:
Chocolate Peanut Butter Banana Protein Smoothie
More easy, balanced plant-based meals are available in the Health My Lifestyle Meal Planner. It's the last meal planning tool you'll ever need. You can easily narrow down exactly what you're looking for with the extensive filtering options, plan out your week in seconds or grab a pre-made plan, track your calories and goals, and more! Right now it's 40% off your first month! Check out the Meal Planner here.
Pin this for later: