We've rounded up the best meal prep containers for maximum freshness, affordability and food safety.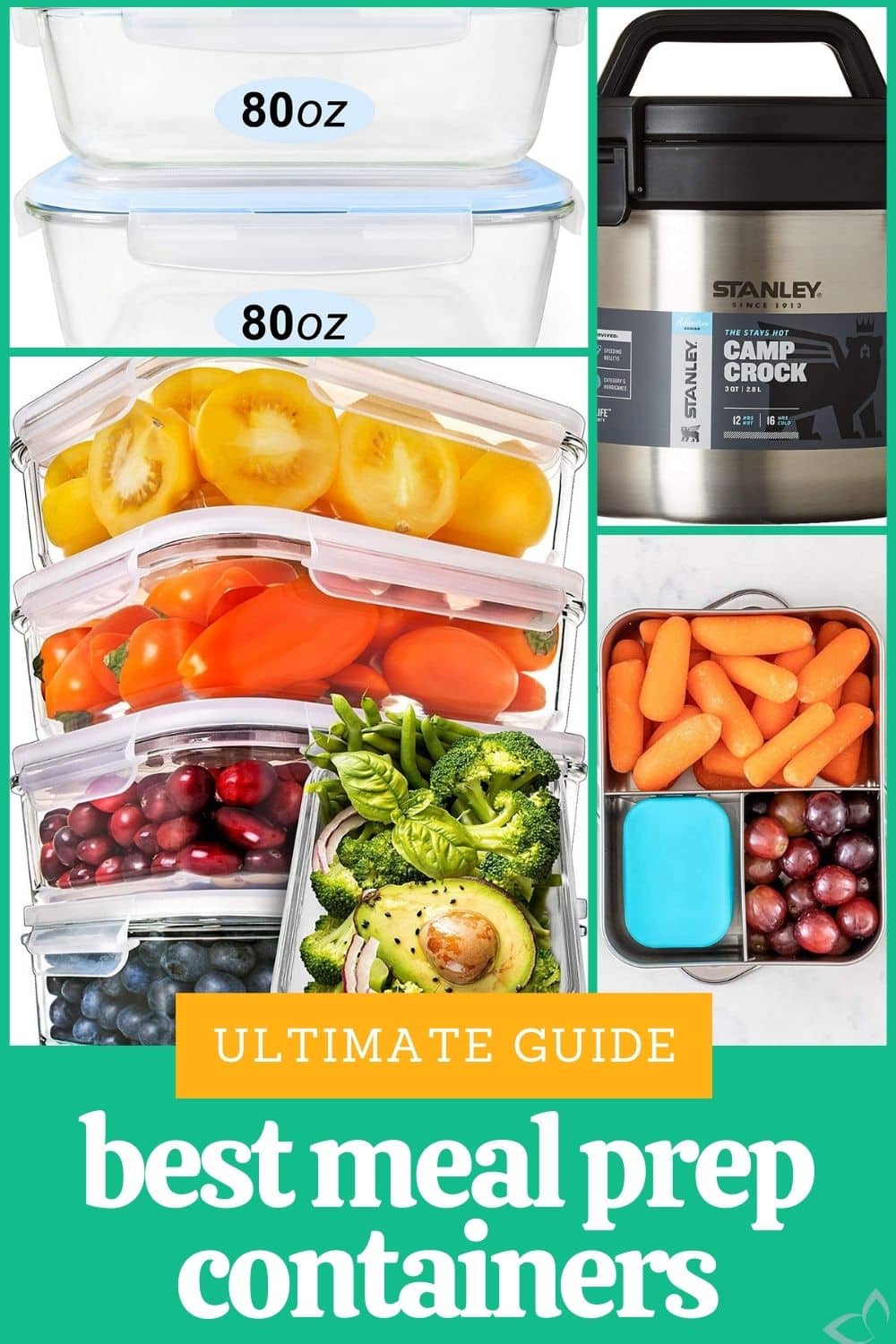 Meal prepping can be overwhelming and it takes some planning to get it right. The right containers can make it easier and a more enjoyable process. You want containers that keep everything fresh so your hard work of meal prepping doesn't go to waste. You also want leak-proof containers if on-the-go, and ones that reheat well.
After years of meal prepping, we've rounded up the best food storage containers for each situation so you can prep with confidence no matter what your activities are.
RELATED: See our recommended must-have kitchen essentials.
These meal prep containers are not only best for each situation but also best for freshness, durability, spill-proof, and affordability.
If you're new to meal prepping, make sure to check out our Meal Planning Guide for Beginners full of tips to get you started!
Now on to the containers! Here are the best ones we've found for each situation.
---
If you want to quickly jump to a section, click here:
Best glass meal prep containers
---
Best glass meal prep containers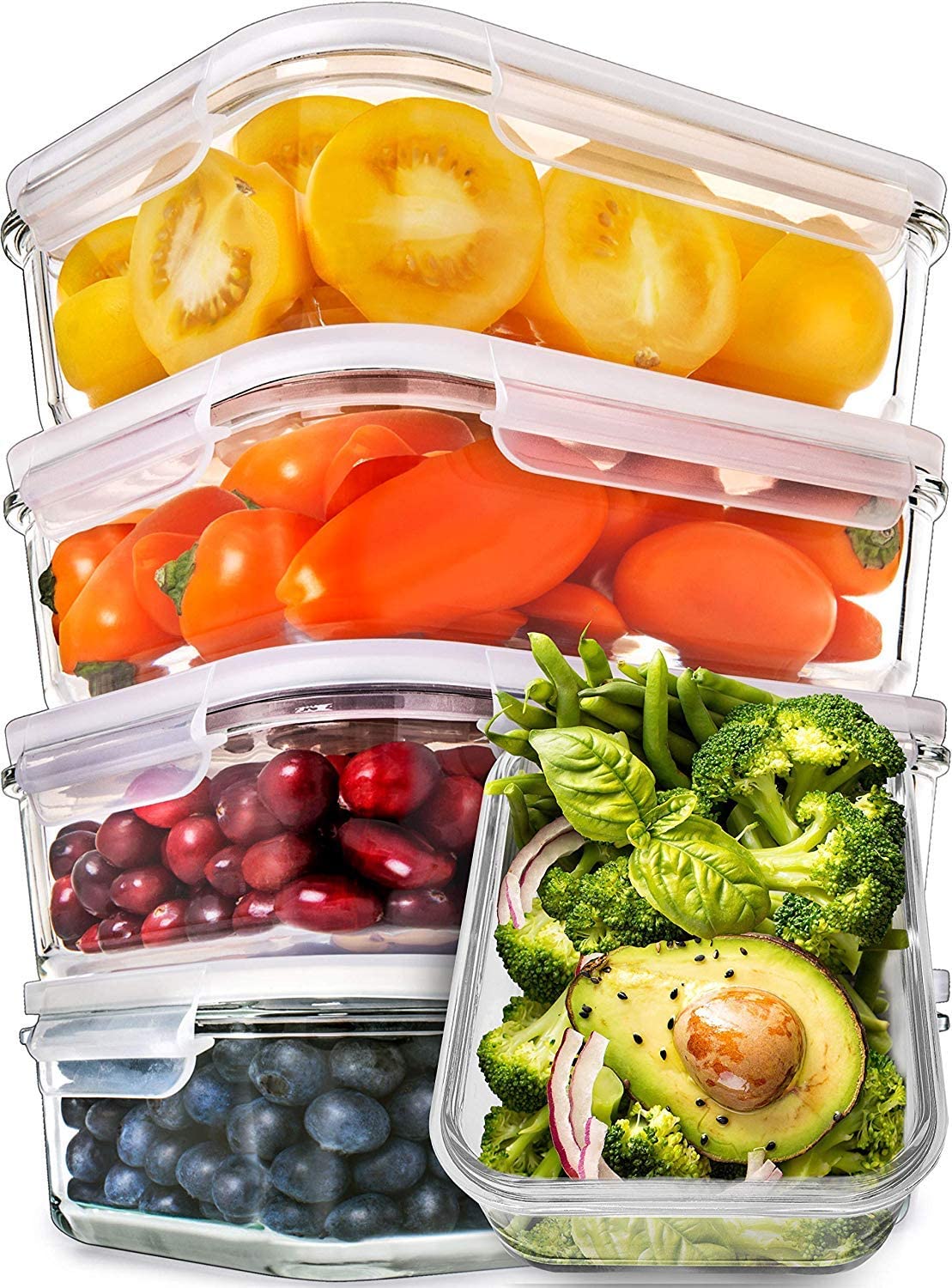 These glass containers have a locking lid making them airtight—preserving freshness. They're also leak proof so they're perfect for travel. Bonus: they are also freezer and oven safe!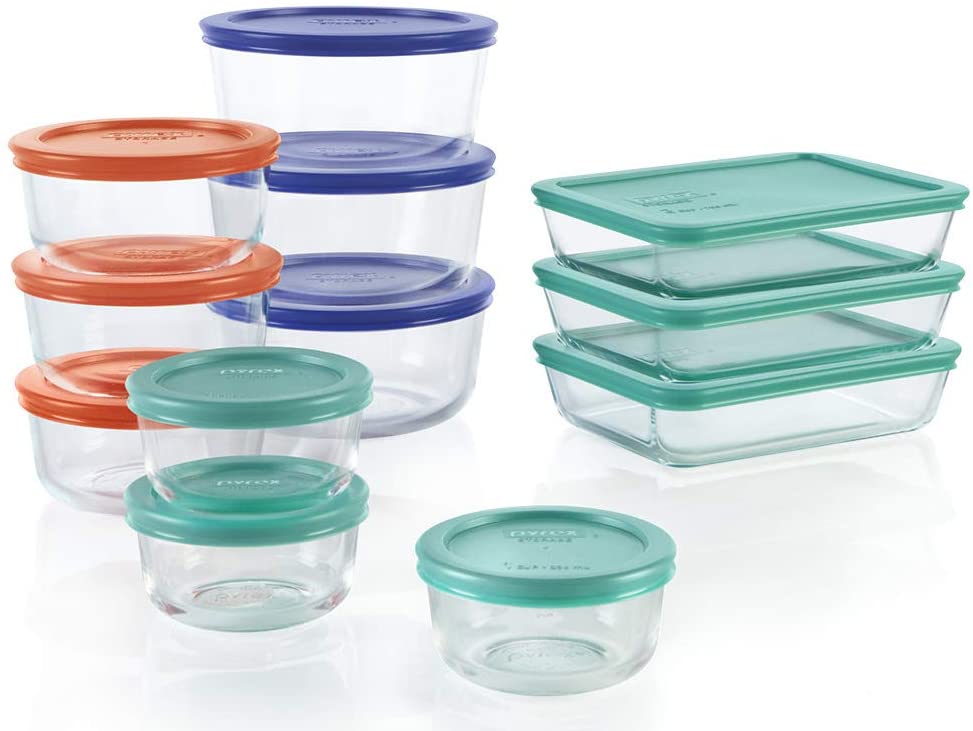 We love these glass storage containers because they're easy to stack and organize with their color-coordinating lids. The variety of sizes makes it easy to pack a variety of meals and snacks for the week with one set.
RELATED: Check out how we use these containers to pack meals and snacks for the day.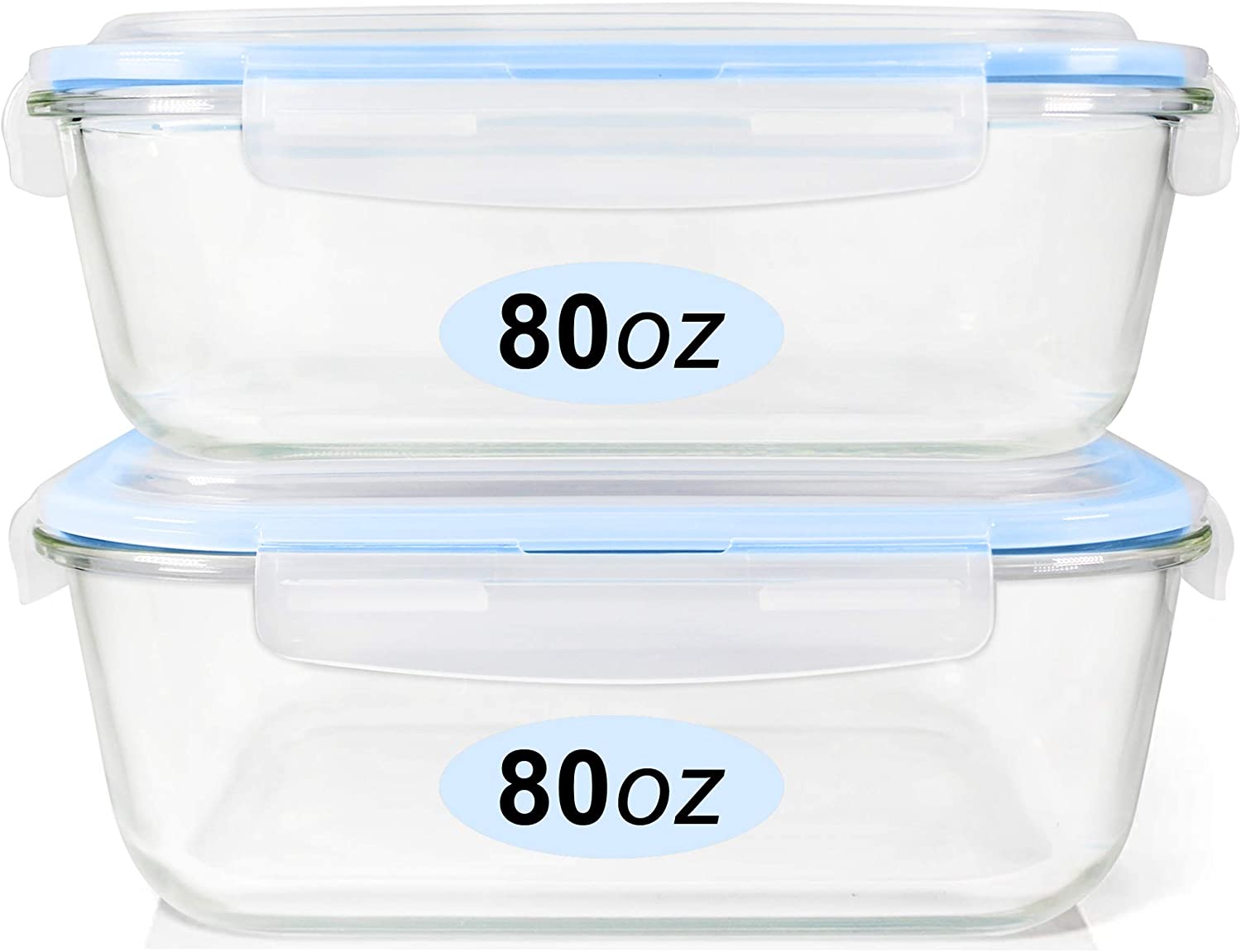 We're all about working smarter, not harder, that's why we love batch cooking. We can cook once and have meals for the entire week. These 80 ounce glass storage containers are perfect for preparing large batches of soups, curries, or stews when you want to keep it fresh all week but don't want to worry about individually portioning out servings.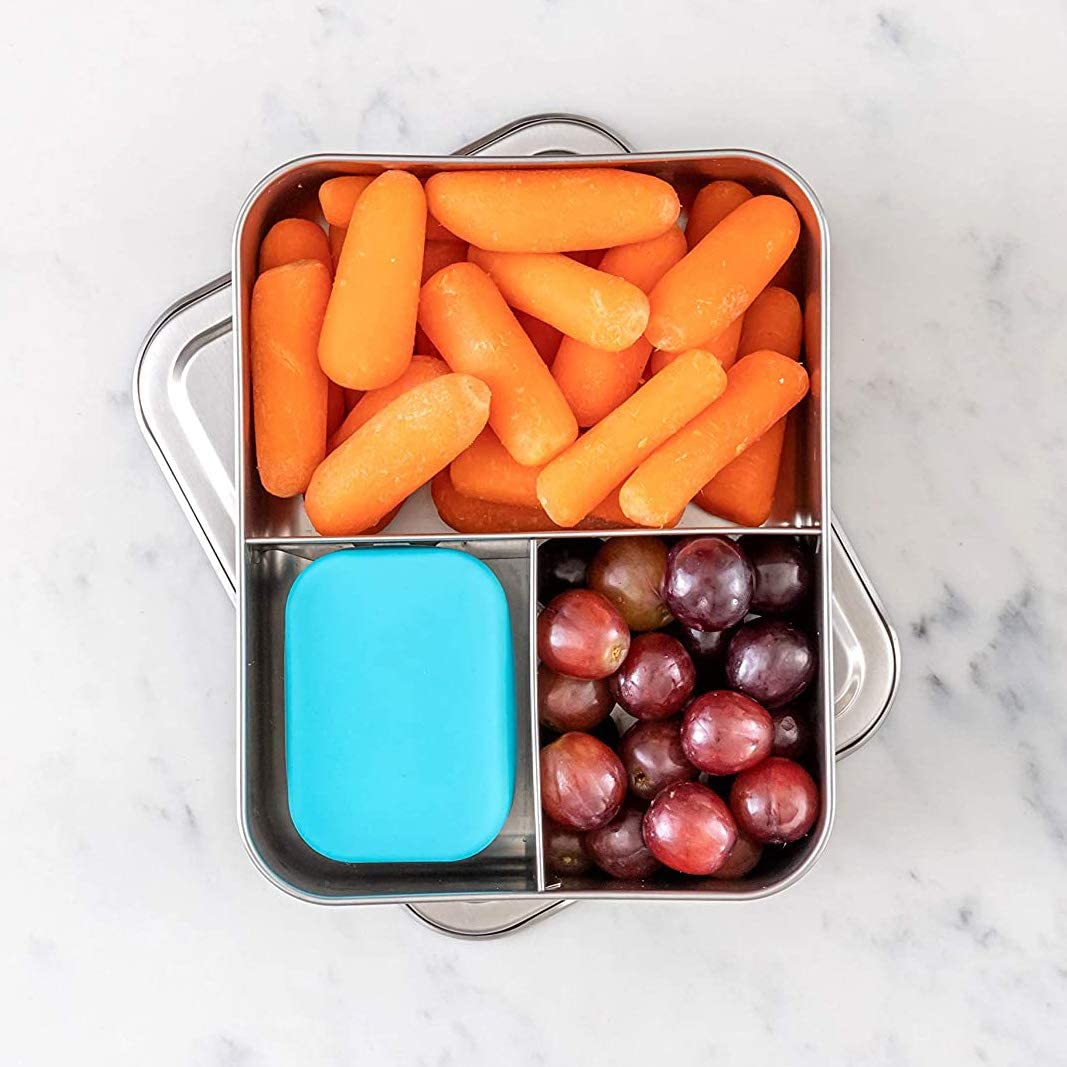 These stainless steel bento boxes are eco-friendly and perfect for portion control. The three compartments are great for variety rather packing one food per meal or having to use multiple containers. It comes with a leak proof dip container and is freezer and dish washer safe. It's a great option for packing kids' lunches.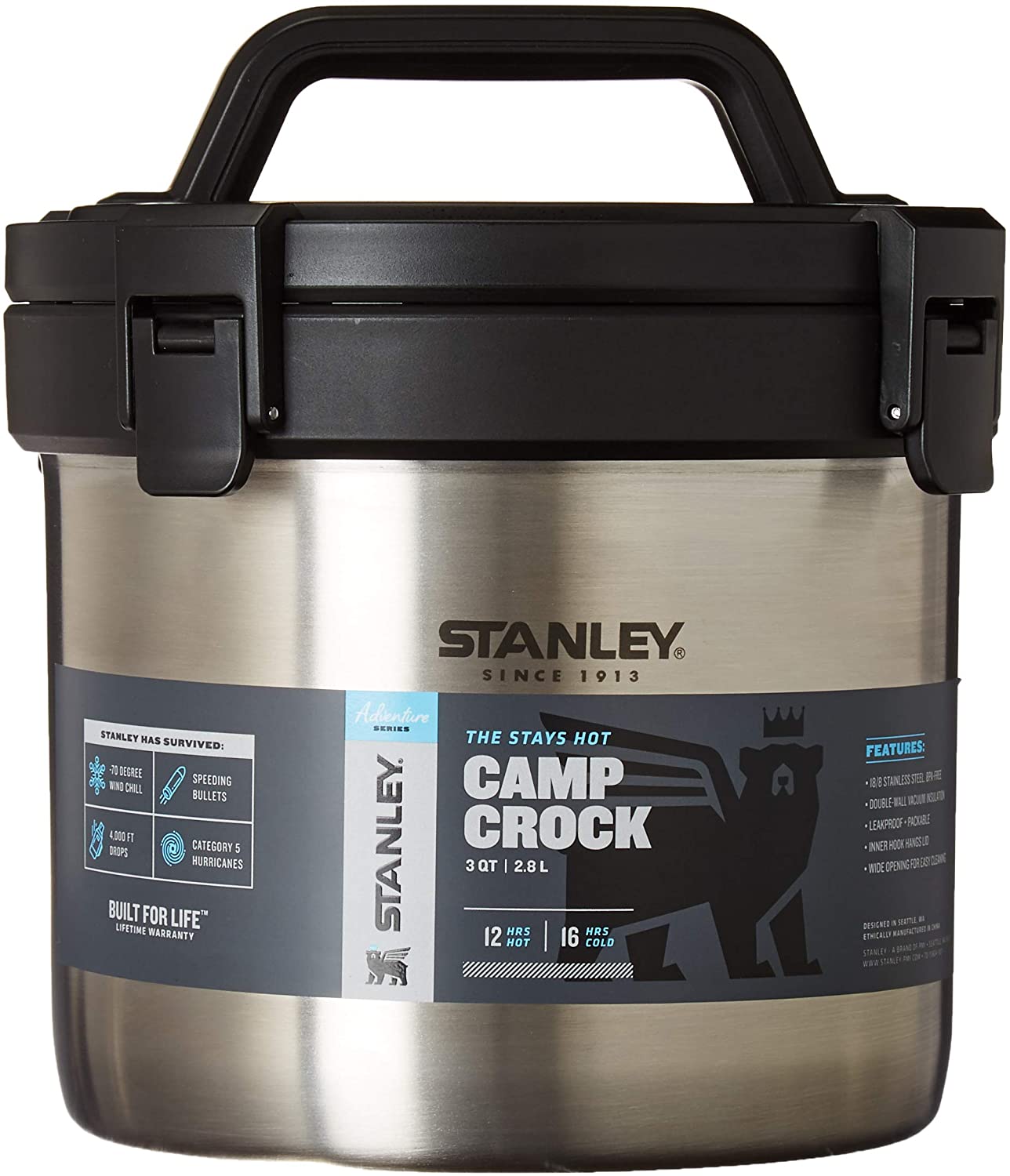 This vacuum insulated 3 quart container is perfect for camping or hiking as it keeps foods/liquids hot or cold for up to 16 hours. It's also leak resistant so you can throw it into your backpack without worry.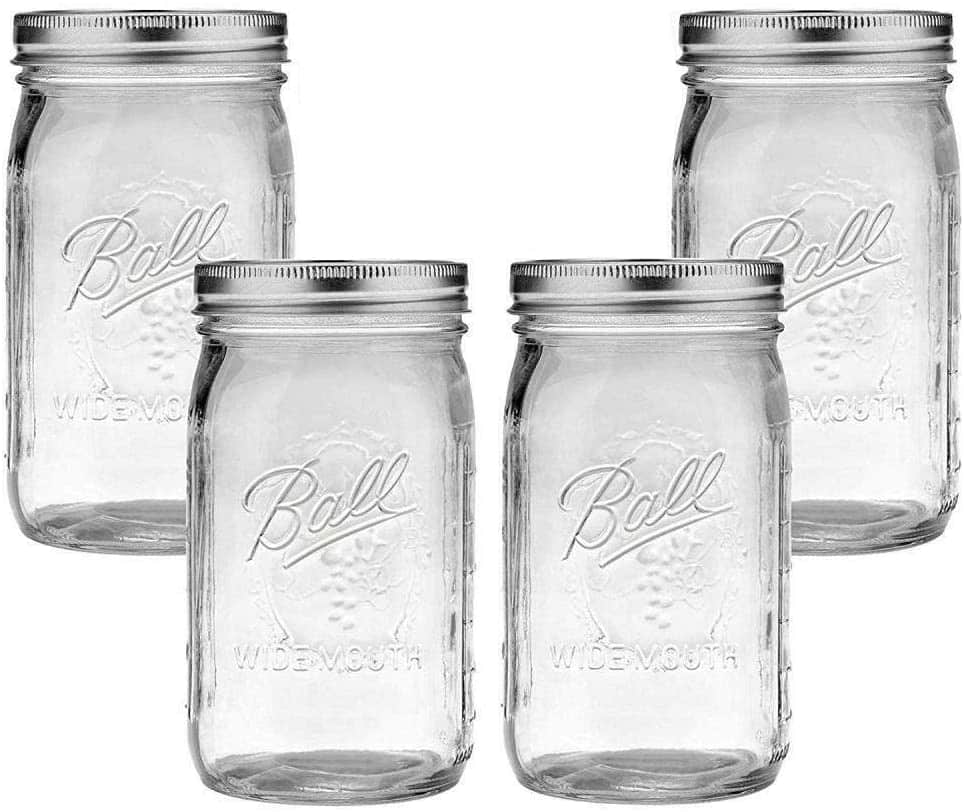 Mason jars make a great leak-proof and eco-friendly option since you might already have some on hand! The lids create an airtight seal so they're not only great for preventing leaks but also for maximizing freshness. We love using them to keep chopped vegetables fresh all week long with our meal prepped Mason Jar Salads.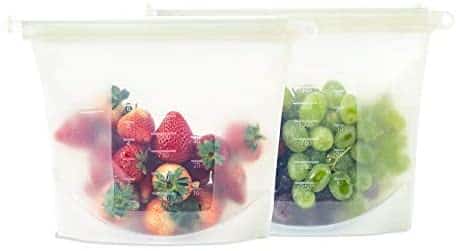 Silicone bags are great for snacks or even portioning leftovers as they can stand on their own, are leak-proof, and microwaveable! They're also great for freezing bananas to make banana nice cream.
FAQ's
What is the best size container for meal prep?
Look for ones that hold at least three or four cups per serving. This will allow for some extra room at the top to prevent spills while providing a large enough portion size to not need extra containers.
Are glass meal prep containers better than plastic?
While many plastic containers are now BPA free it doesn't mean they're completely free of all toxins that can leach into foods when heated. If you don't plan to reheat the food in the meal prep container, then plastic is fine. It's also lighter and less fragile than glass. Glass on the other hand does not have any side effects to heating and tends to keep foods fresher for longer.
Can you microwave meal prep containers?
It's best to not microwave plastic containers but glass is fine. If the glass container has a plastic lid make sure to leave it off when microwaving. Never microwave stainless steel containers.
Ready to jump into meal prepping now? Check out these 30 meal prep recipes that can be made in 30 minutes or less!
If you found this article helpful be sure to leave us a comment and share with other meal prep enthusiasts!