These are truly the best JUST Egg recipes! Here you'll find a variety of easy ways to use a bottle of JUST Egg which makes an excellent egg alternative! It's easy to make your favorite recipes egg-free using this plant-based egg replacement!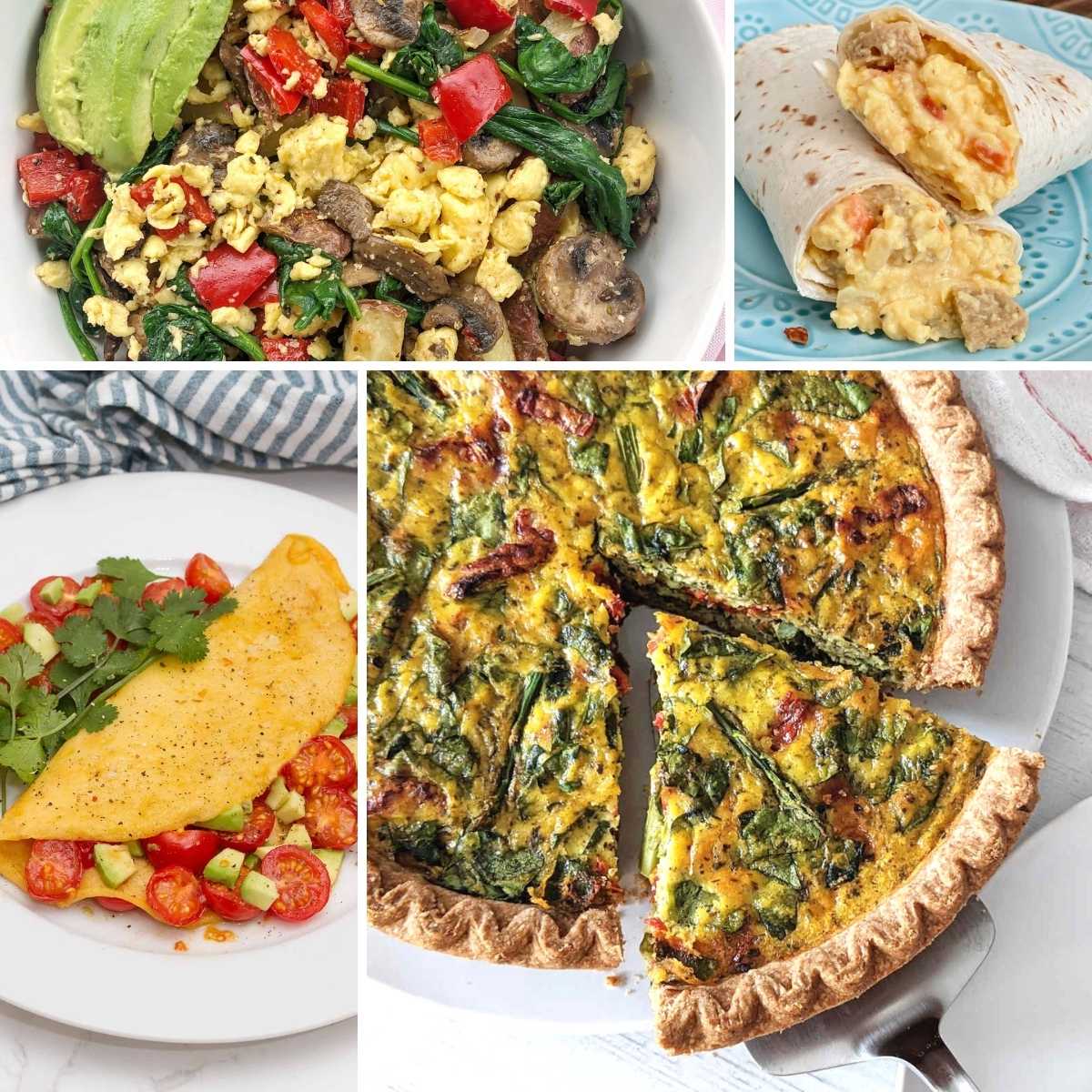 Jump to:
What is JUST Egg made of?
That main ingredient is Mung beans. It makes a surprisingly good egg substitute!
Here is the full ingredient list: Water, Mung Bean Protein Isolate, Expeller-Pressed Canola Oil, Sugars (Tapioca Syrup Solids, Sugar), Soy Lecithin, Tetrasodium Pyrophosphate, Salt, Gellan Gum, Potassium Citrate, Carotene, Nisin, Transglutaminase, Maltodextrin, Natural Flavours, Dehydrated Onion, Turmeric.
There is oil in it though I normally cook oil free. I like to serve this up when I'm short on time as JUST Egg really is such a convenient egg replacement.
If you prefer to cook oil free, I have an entire article on the best vegan egg alternatives and many are made from whole foods!
Just Egg comes in a liquid form but also a folded form that looks like a scrambled egg patty.
What can you use JUST Egg for?
JUST Egg can be used as an egg replacement in almost any recipe! This yellow liquid is essentially liquid eggs.
This won't work the best in recipes where you need to separate the egg whites and egg yolk, but it can replace whole eggs quite easily.
Can JUST Egg be used for baking?
Yes, it makes a great egg substitute for baking. Just Egg is really versatile and can be used in both baking and cooking applications.
How healthy is Just Egg?
JUST Egg is completely cholesterol free and contains no saturated fat, making it a better choice than regular chicken eggs.
The nutrition facts on the label is for one serving of 3 tablespoons, or essentially one "egg."
Here's a quick overview of the nutrition in a Just Egg serving:
70 Calories
5g Total Fat
0g Saturated Fat
0g Trans Fat
0mg Cholesterol
170mg Sodium
1g Total Carbohydrates
5g Protein
0g Sugars
4% Iron
Although it doesn't contribute a ton of micronutrients, it's not a bad choice overall and is certainly a better choice than consuming eggs.
How much JUST equals one egg?
According to JUST Egg, 3-4 Tablespoons or 1.5-2 oz of liquid JUST Egg equals one chicken egg. For most recipes you can use a 1:1 substitution.
JUST Egg Recipes
Need some inspiration on how to use JUST Egg in a recipe? These are the best recipes that taste absolutely delicious egg-free using JUST Egg.
JUST Egg Quiche with Sun-Dried Tomatoes and Asparagus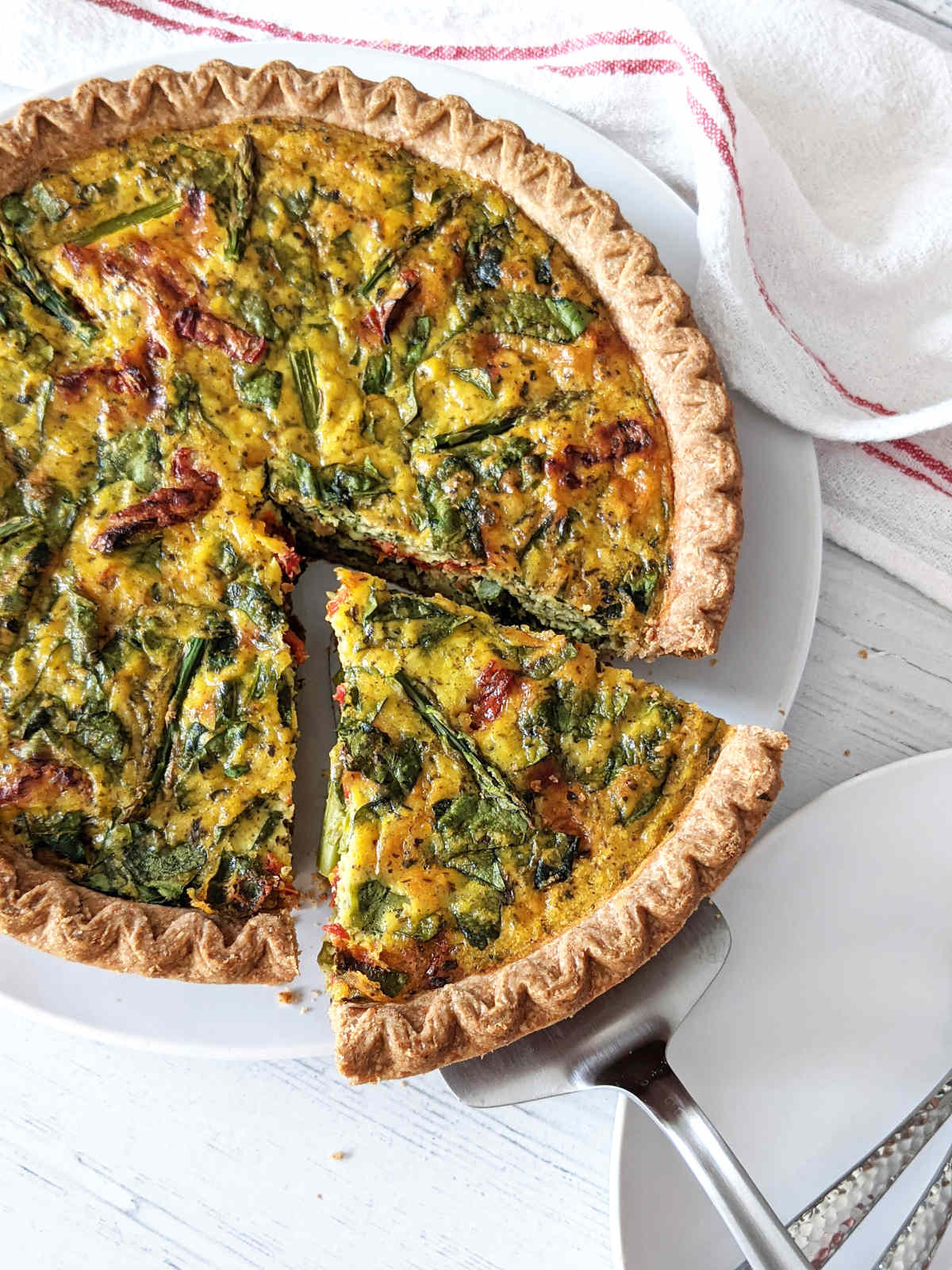 This JUST Egg Quiche looks and tastes like the real thing! It's also incredibly easy to make and comes together quickly. It makes a wonderful dish for breakfast, brunch or even dinner!
Vegan Breakfast Burrito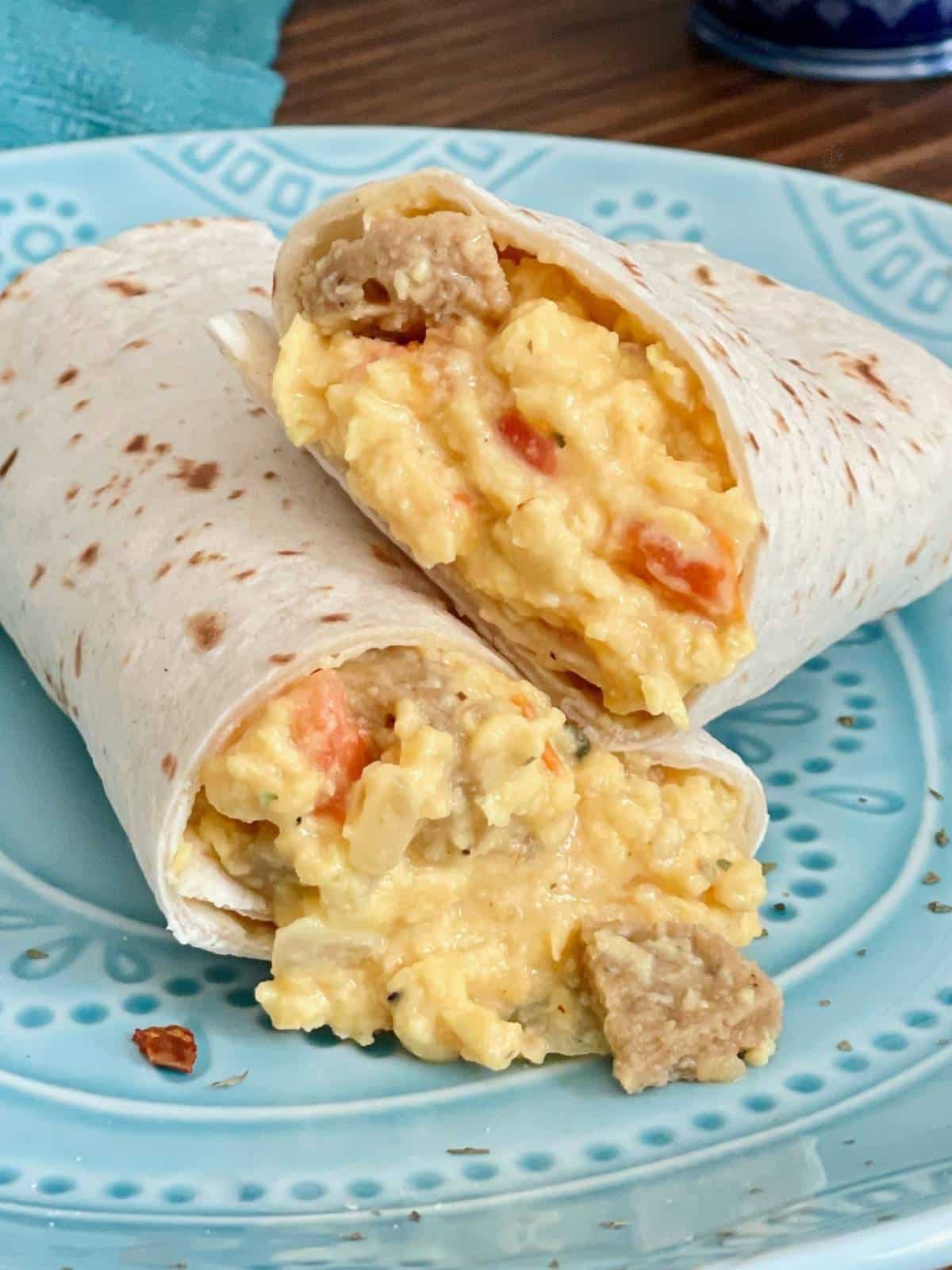 This vegan breakfast burrito is extra filling and a great way to kick off your day! It's packed full of eggs, sausage, and cheese that are all vegan. These burritos are just as amazing whether you eat them fresh or prep them in advance for busy mornings!
Dairy Free and Egg Free French Toast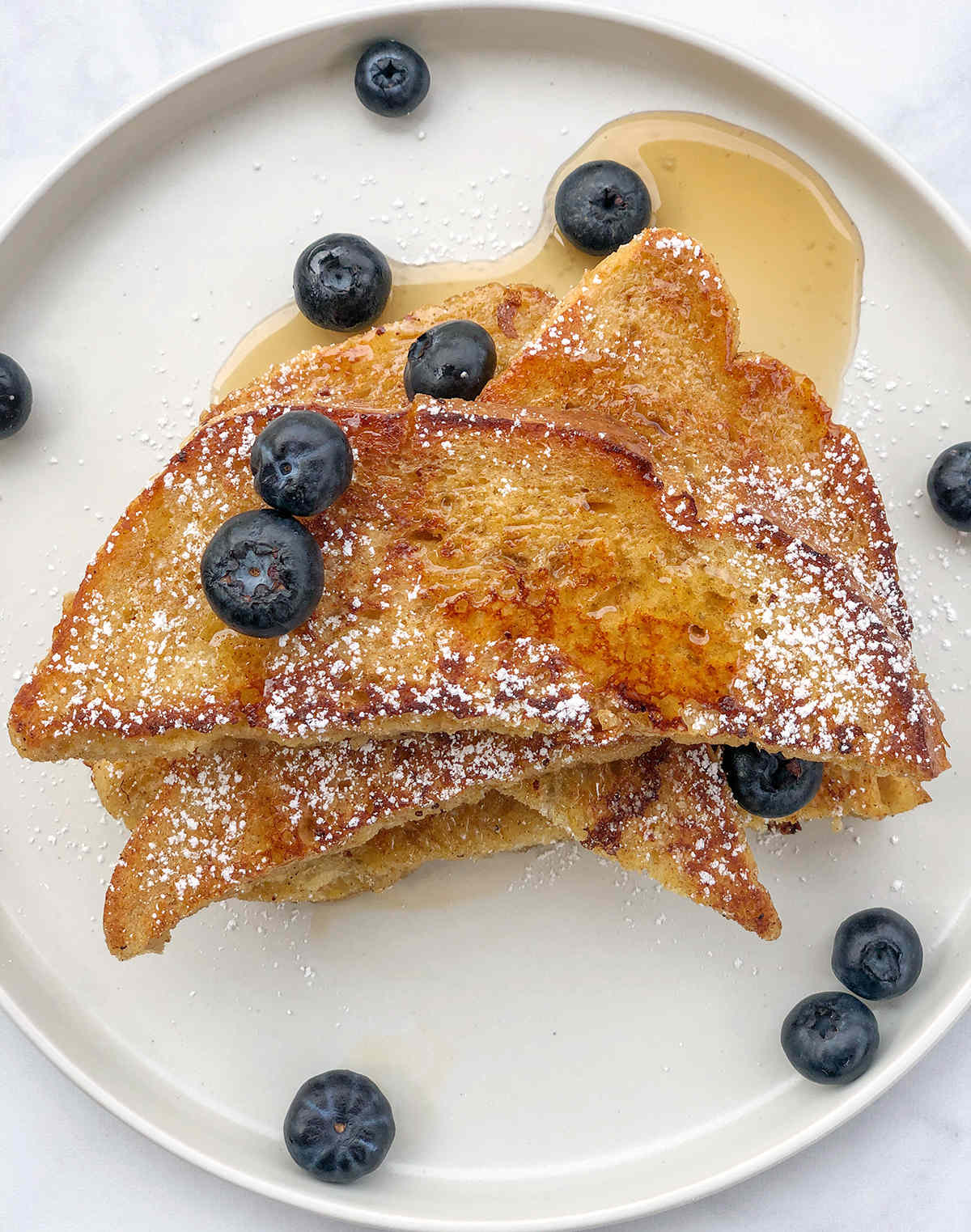 No dairy? No eggs? No problem! Made with JUST Egg and 7 simple ingredients, this delicious french toast recipe is allergy-friendly and a meal the whole family can enjoy!
Plant-Based Spinach Artichoke Frittata using Just Egg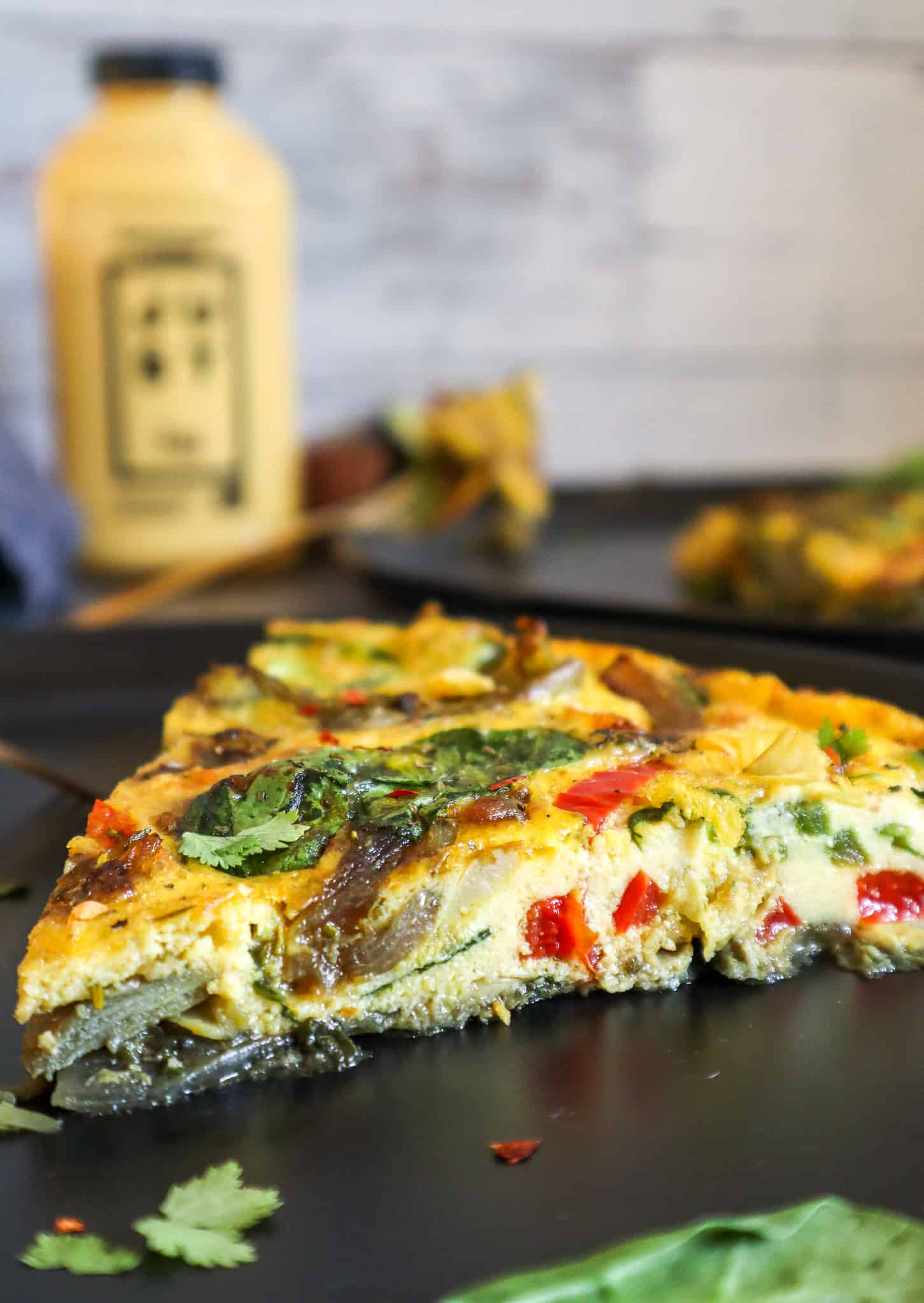 This mouthwatering plant-based frittata using Just Egg, garlicky spinach, sautéed artichokes, and colorful peppers is incredible! It's easy, filling, delicious and only requires 7 ingredients!
Authentic Jamaican Vegan Bread Pudding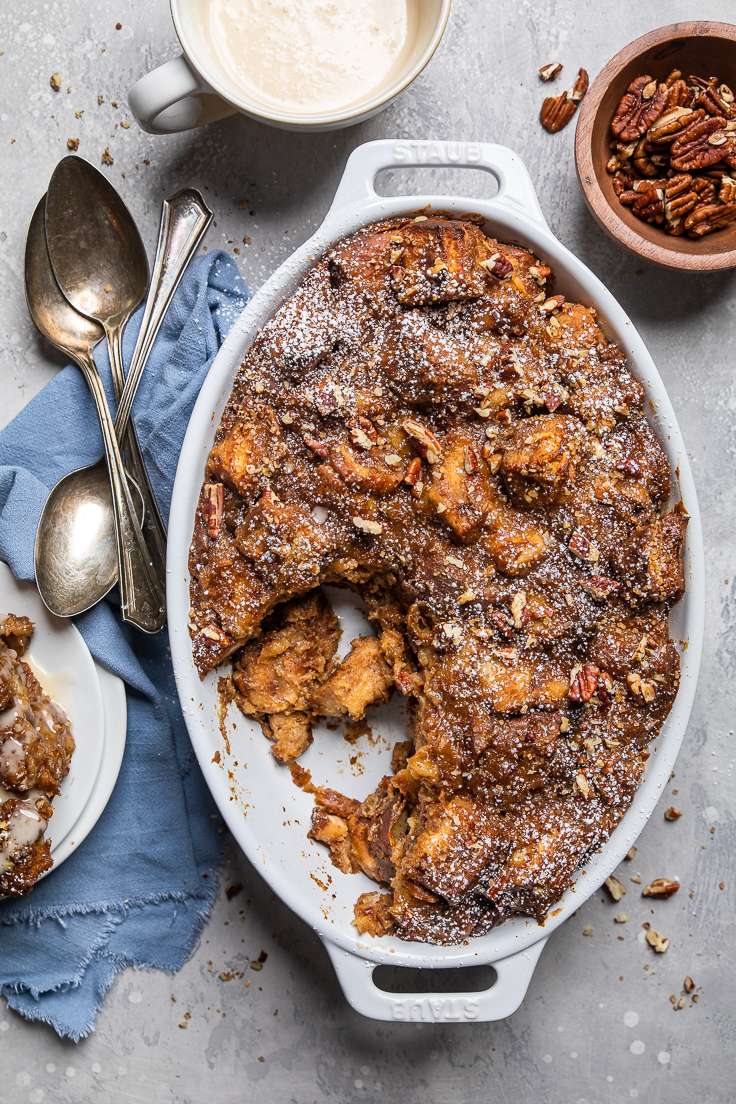 This authentic Jamaican vegan bread pudding is perfectly sweet and full of flavor. It's deliciously soft with tender bread pieces mixed in a vegan custard using Just Egg.
Vegan Fried Rice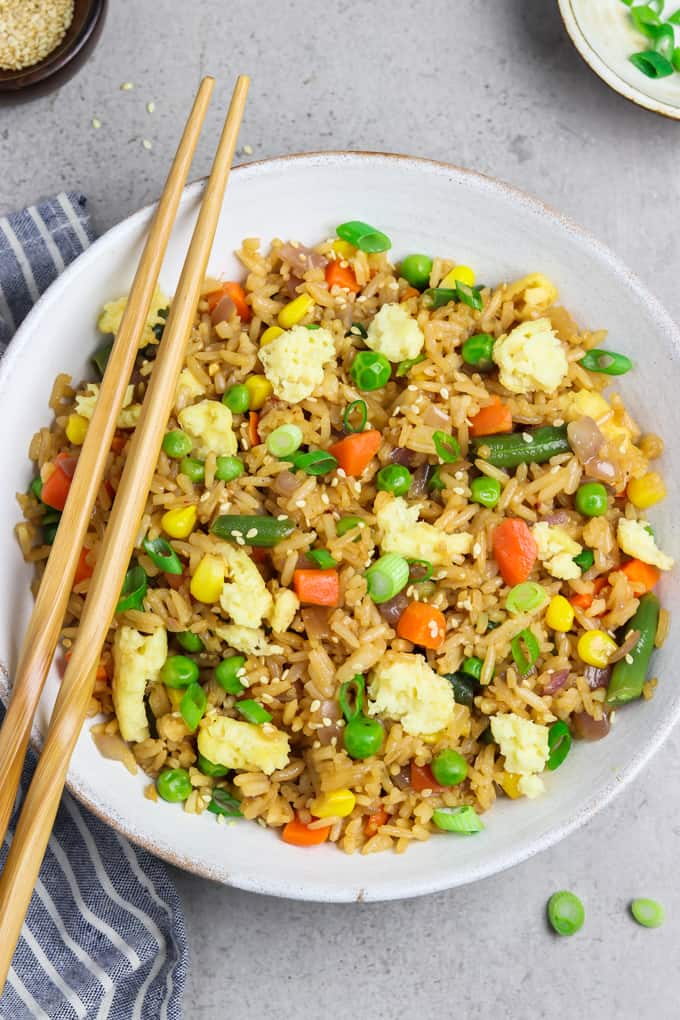 In just 30 minutes, you can have a delicious takeout-inspired fried rice that requires just 10 ingredients and is completely vegan. It's loaded with veggies, brimming with flavor, and tossed with fluffy plant eggs!
Just Egg Omelette with Roasted Cherry Tomatoes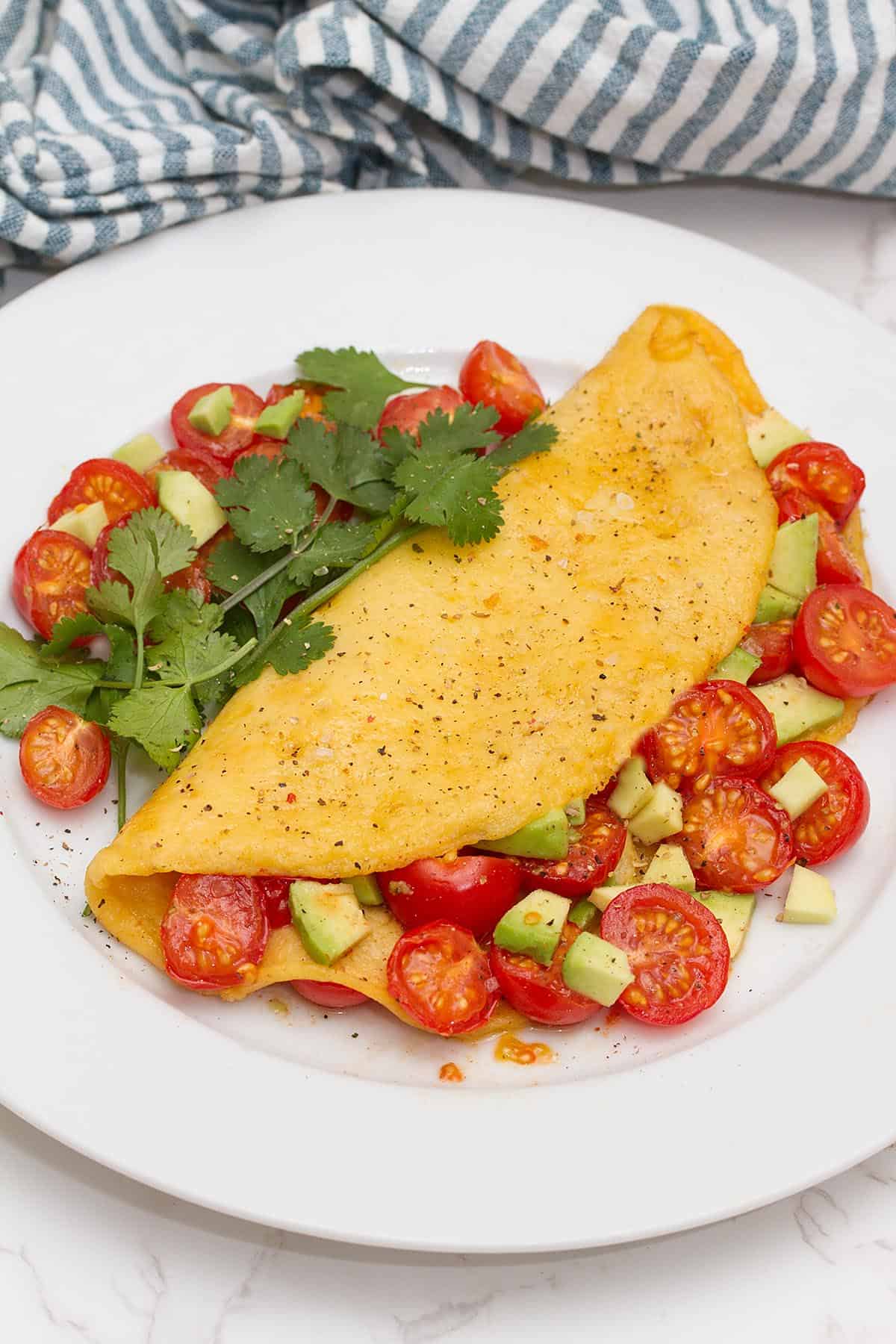 This omelette made with Just Egg is the perfect vegan alternative to your standard egg omelette. Soft, fluffy and filled with sweet roasted cherry tomatoes and avocado, this vegan omelette is a game changer!
Easy Vegan Spaghetti Carbonara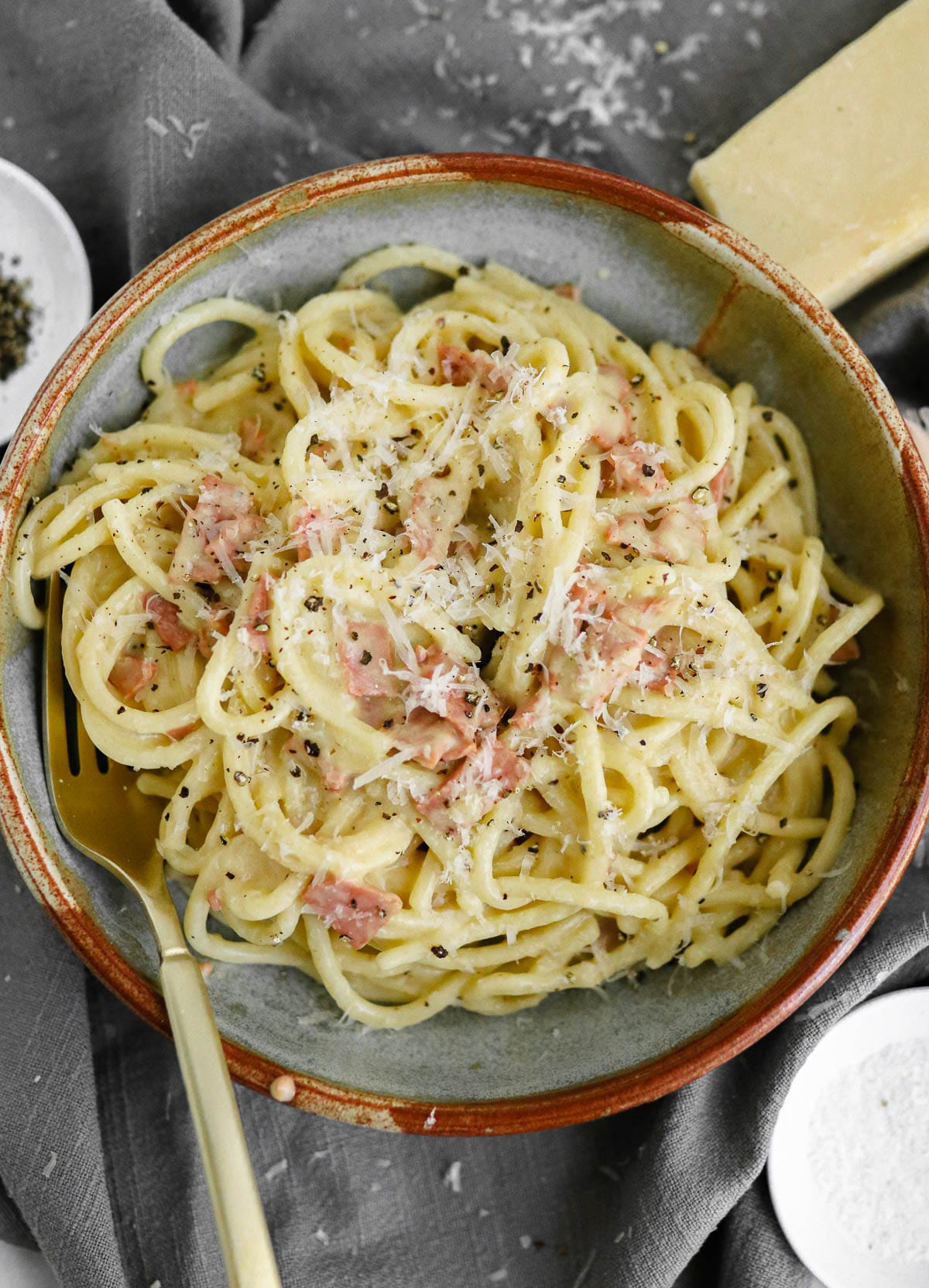 This Vegan Spaghetti Carbonara tastes just like the real thing but is completely plant-based! It's simple, yet flavorful and can be ready in under 30 minutes!
Sunrise Stack Veggie Breakfast Sandwich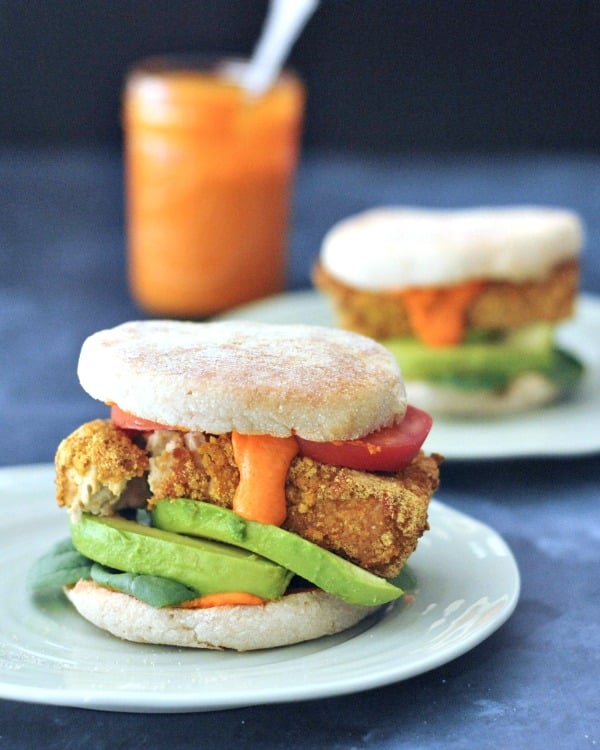 This Vegan Breakfast Sandwich recipe is a morning must! It is the ultimate veggie breakfast sandwich stacked with protein and flavor!
Vegan Corn Pudding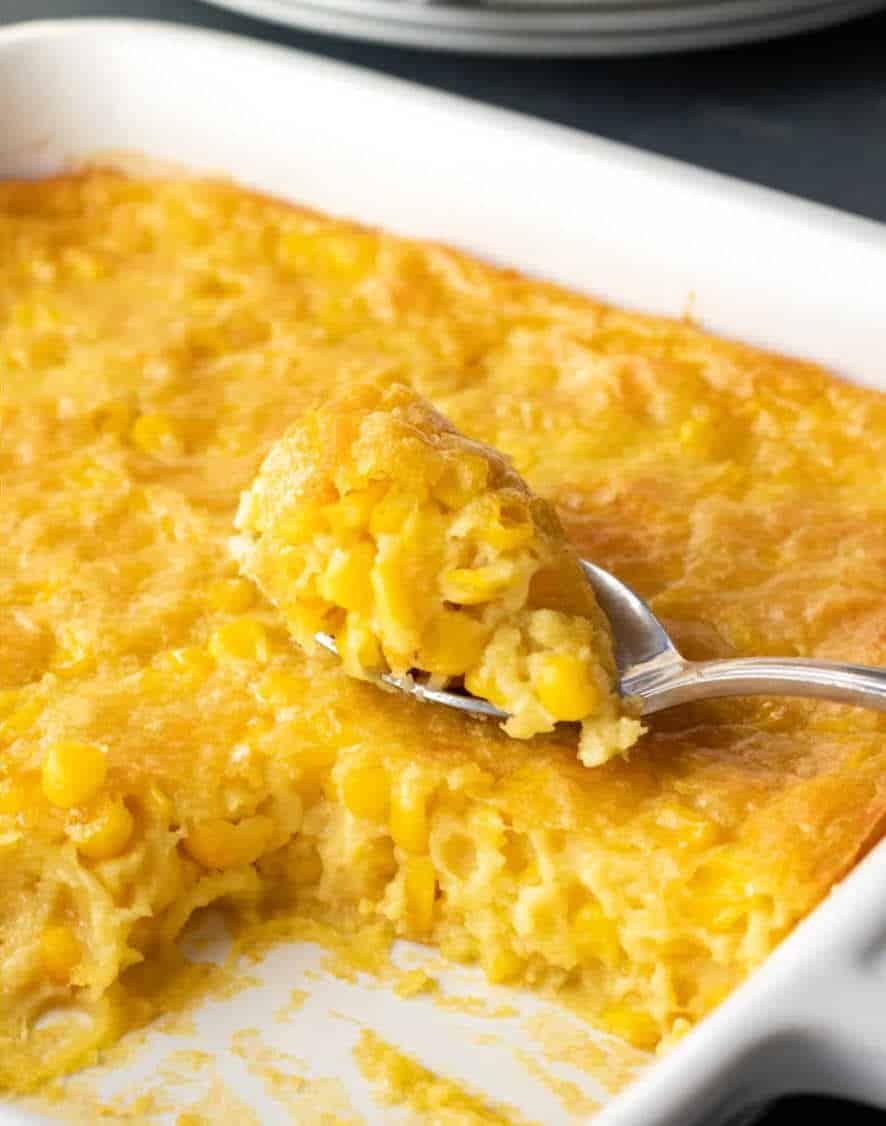 Buttery, sweet, and custard-like, you wont believe this corn pudding is vegan! It tastes so much like the classic egg- and dairy-filled version and is a breeze to make. Perfect as a holiday side dish or anytime you're craving rich vegan comfort food!
Easy Vegan Sausage and Crescent Roll Breakfast Casserole
This vegan breakfast casserole is as good as it sounds! Made with vegan sausage and crescent rolls baked with Just Egg, this is the perfect breakfast casserole to bring to any potluck or make for family breakfast!
Fakin' Bacon Egg Cheese Biscuit Sandwich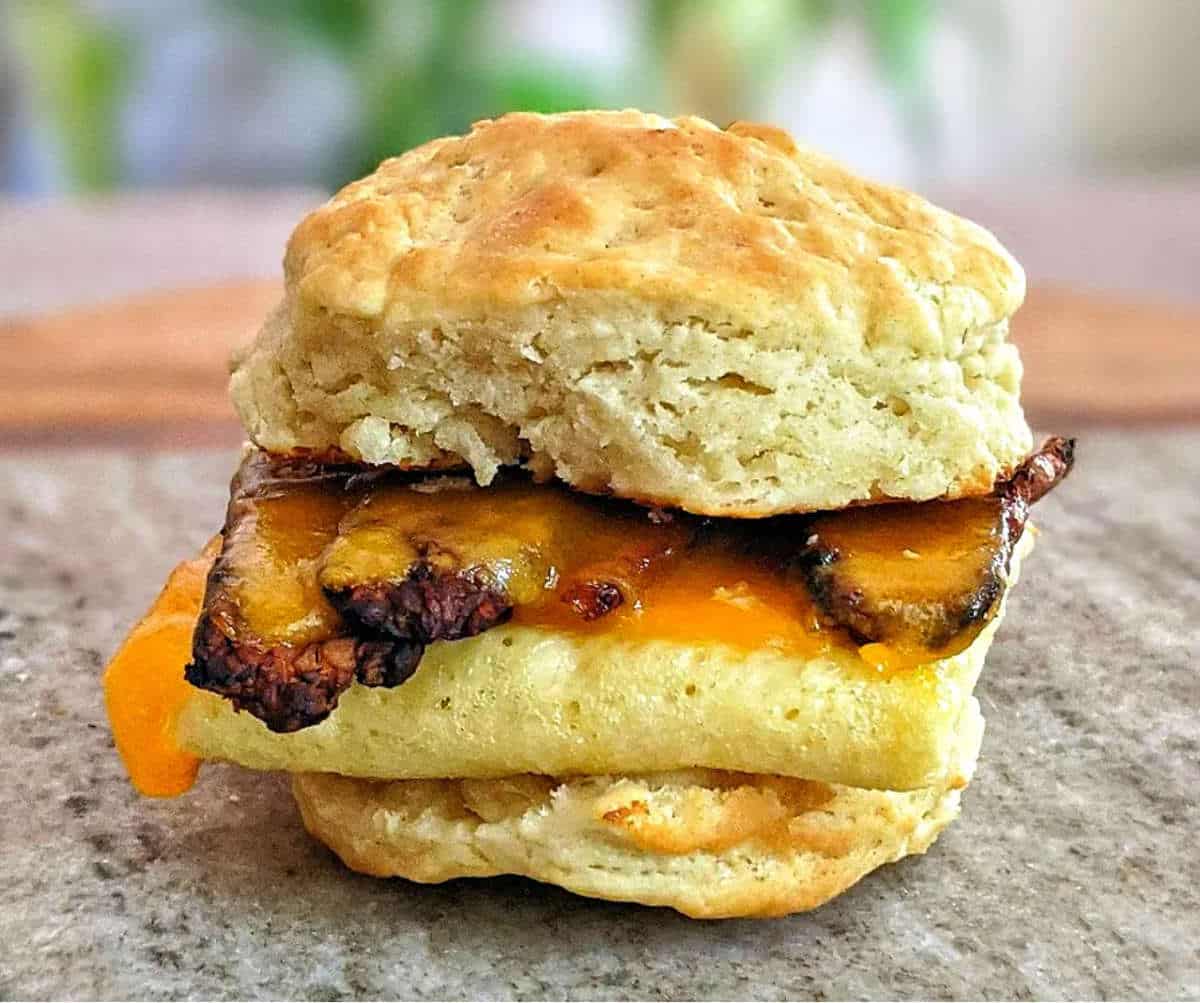 A delicious vegan sandwich made with vegan bacon, Just Egg Folded, vegan cheese, wrapped in a flaky vegan biscuit. The ultimate breakfast sandwich!
Plant-Based Breakfast Hash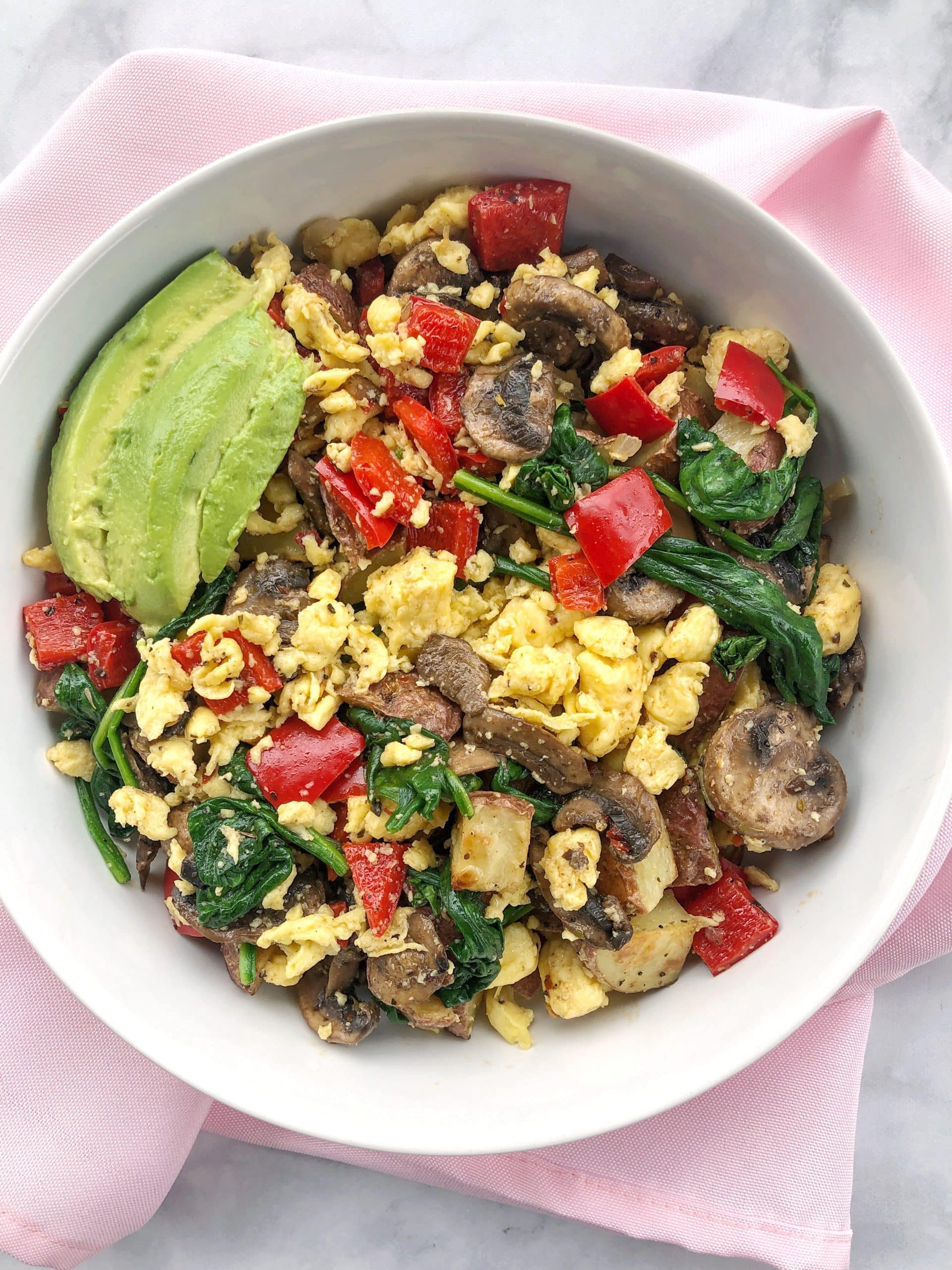 This plant-based breakfast hash is hearty and savory making it a perfect vegan brunch recipe! You only need 30 minutes and less than 10 ingredients to make!
Which Just Egg recipe is your favorite? Let us know in the comments below!
What more egg-free recipes?
Check out these:
The Best Eggless Pancakes
Baked Chickpea Flour Frittata
Vegan Scramble made with Chickpea Flour
Strawberry Banana Bread Gluten-Free