These are truly the best JUST Egg recipes! Here you'll find a variety of easy ways to use a bottle of JUST Egg which makes an excellent egg alternative! It's easy to make your favorite recipes egg-free using this plant-based egg replacement!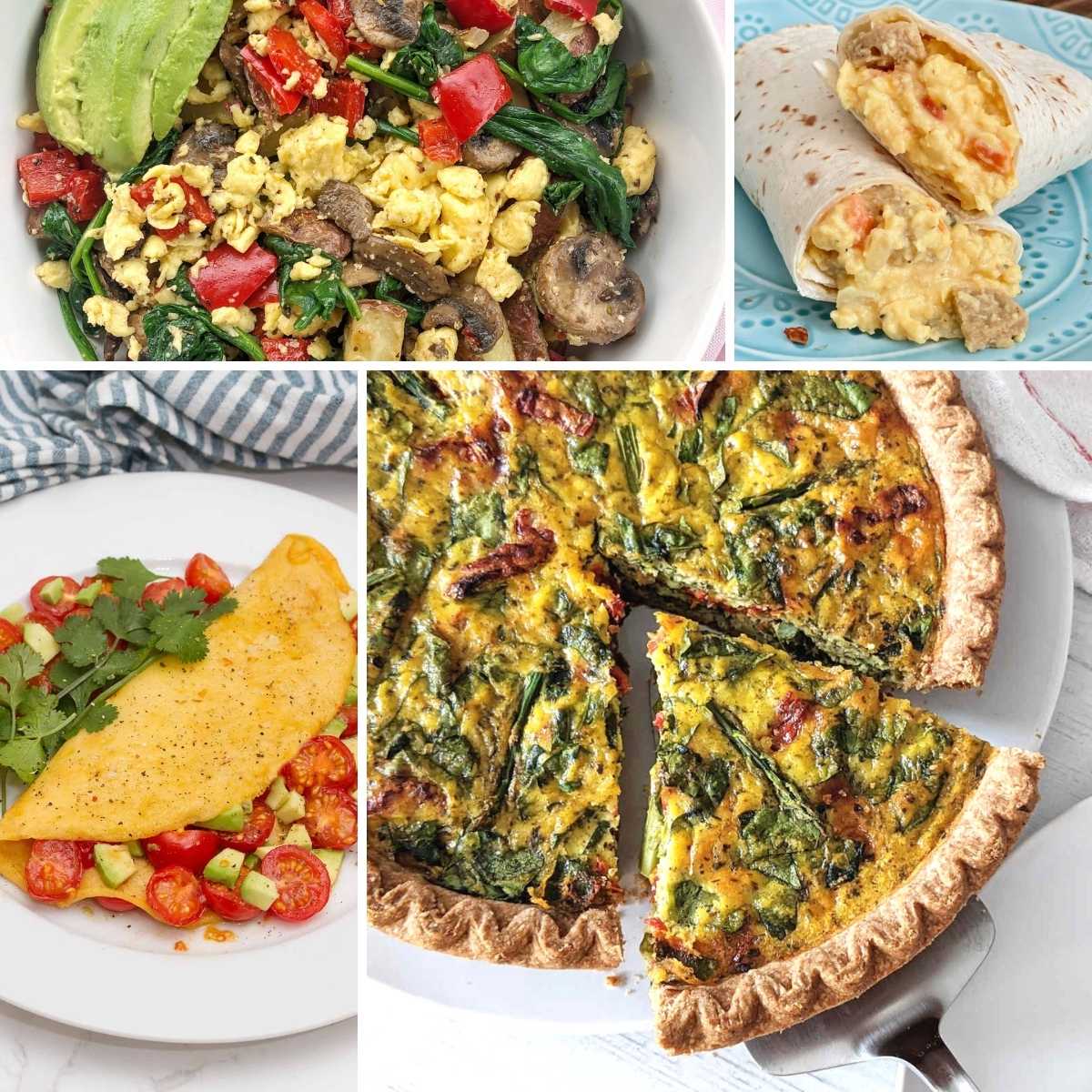 Jump to:
What is JUST Egg made of?
That main ingredient is Mung beans. It makes a surprisingly good egg substitute!
Here is the full ingredient list: Water, Mung Bean Protein Isolate, Expeller-Pressed Canola Oil, Sugars (Tapioca Syrup Solids, Sugar), Soy Lecithin, Tetrasodium Pyrophosphate, Salt, Gellan Gum, Potassium Citrate, Carotene, Nisin, Transglutaminase, Maltodextrin, Natural Flavours, Dehydrated Onion, Turmeric.
There is oil in it though I normally cook oil free. I like to serve this up when I'm short on time as JUST Egg really is such a convenient egg replacement.
If you prefer to cook oil free, I have an entire article on the best vegan egg alternatives and many are made from whole foods!
The Just Egg product comes in a liquid form but also a folded form that looks like a scrambled egg patty. Either option is great for those with an egg allergy or who follow a vegan diet.
What can you use JUST Egg for?
JUST Egg can be used as an egg replacement in almost any recipe! This yellow liquid is essentially liquid eggs that acts surprisingly similar to real eggs when cooked.
This won't work the best in recipes where you need to separate the egg whites and egg yolk, but it can replace whole eggs quite easily.
Does Just Egg Taste like eggs?
While it doesn't taste exactly like eggs, its texture is as close as it gets. One way to up the eggy flavor is by adding Kala Namak, also known as black salt. This rock salt naturally has a sulfurous smell and taste that gives an egg-like flavor to whatever it's added to. Simply swap some or all of the salt in your recipe with black salt.
Can JUST Egg be used for baking?
Yes, it makes a great egg substitute for baking. Just Egg is really versatile and can be used in both baking and cooking applications.
How healthy is Just Egg?
JUST Egg is completely cholesterol free and contains no saturated fat, making it a better choice than regular chicken eggs.
The nutrition facts on the label is for one serving of 3 tablespoons, or essentially one "egg."
Here's a quick overview of the nutrition in a Just Egg serving:
70 Calories
5g Total Fat
0g Saturated Fat
0g Trans Fat
0mg Cholesterol
170mg Sodium
1g Total Carbohydrates
5g Protein
0g Sugars
4% Iron
Although it doesn't contribute a ton of micronutrients, it's not a bad choice overall and is certainly a better choice than consuming eggs.
How much JUST equals one egg?
According to JUST Egg, 3-4 Tablespoons or 1.5-2 oz of liquid JUST Egg equals one chicken egg. For most recipes you can use a 1:1 substitution.
Where to buy Just Egg
Just Egg has quickly grown in popularity and is now available at most large chain grocery stores. Look for it in the refrigerated section near dairy and eggs.
JUST Egg Recipes
Need some inspiration on how to use JUST Egg in a recipe? These are the best recipes that taste absolutely delicious egg-free using JUST Egg.
This JUST Egg Quiche looks and tastes like the real thing! It's also incredibly easy to make and comes together quickly. It makes a wonderful dish for breakfast, brunch or even dinner!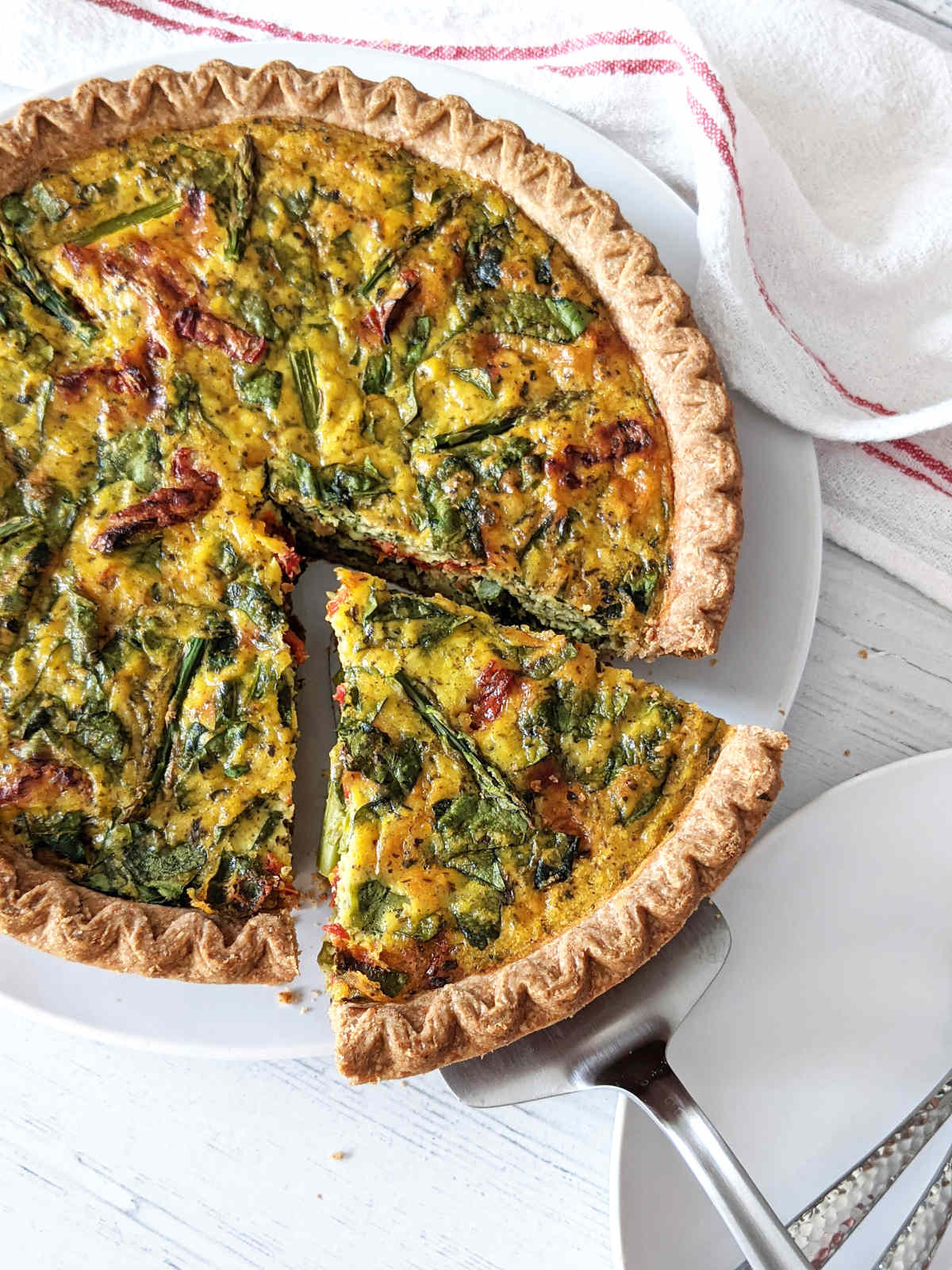 This vegan French toast recipe with Just Egg will quickly become your go-to breakfast or brunch! It has a delightful texture with a chewy center and crispy edges and is infused with the flavors of cinnamon, nutmeg, and vanilla.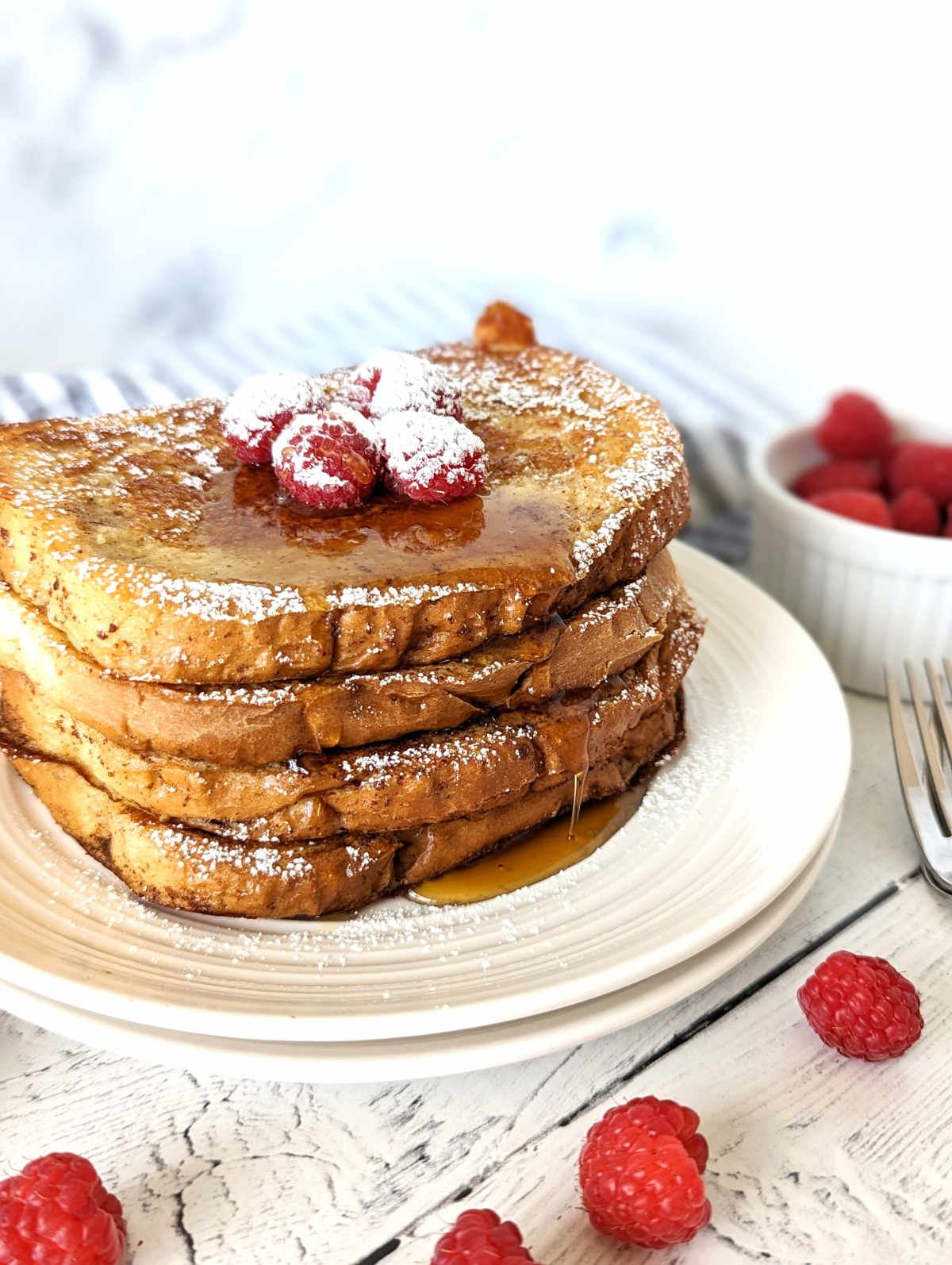 Now you can enjoy egg pasta on a vegan diet thanks to Just Egg! Making homemade vegan egg pasta is a fun, family-friendly activity that only requires 3 simple ingredients and is so easy to make!
This vegan breakfast burrito is extra filling and a great way to kick off your day! It's packed full of eggs, sausage, and cheese that are all vegan. These burritos are just as amazing whether you eat them fresh or prep them in advance for busy mornings!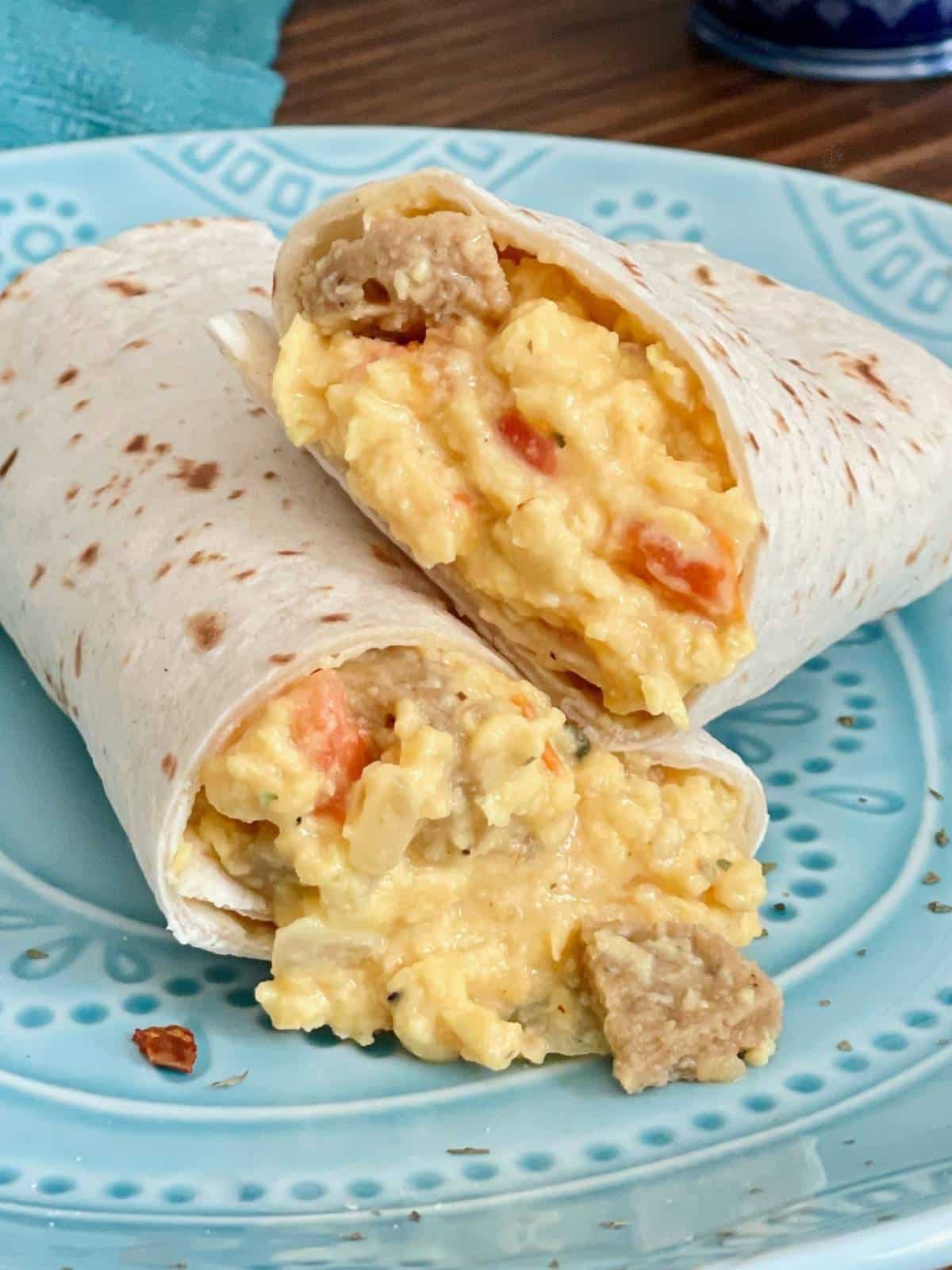 This mouthwatering plant-based frittata using Just Egg, garlicky spinach, sautéed artichokes, and colorful peppers is incredible! It's easy, filling, delicious and only requires 7 ingredients!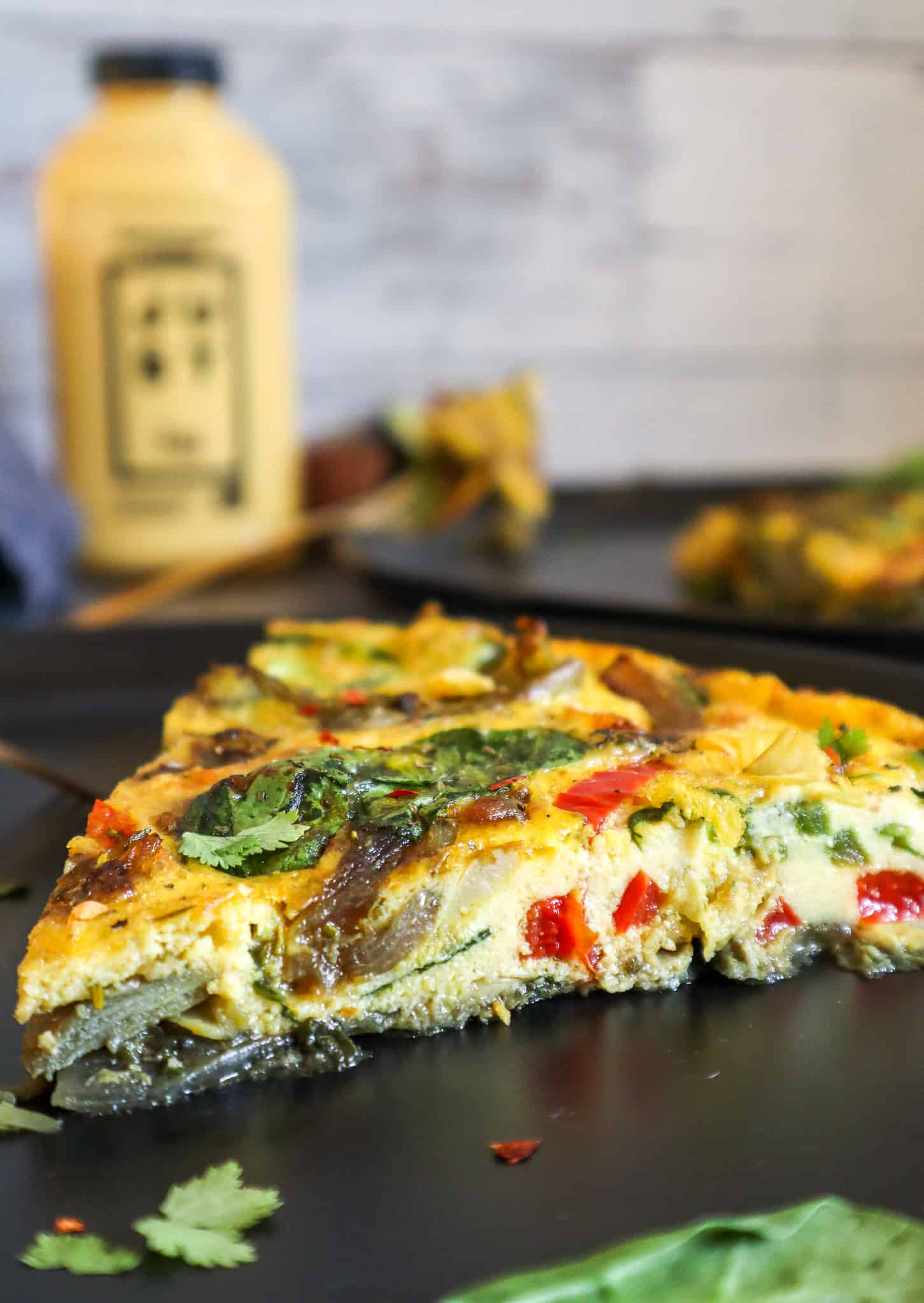 Vegan spanakopita triangles are the perfect party snack! With their buttery, crispy phyllo dough and delicious filling of chopped spinach and vegan feta cheese—they're sure to be a hit! Plus, they look impressive but are surprisingly easy to make!
This authentic Jamaican vegan bread pudding is perfectly sweet and full of flavor. It's deliciously soft with tender bread pieces mixed in a vegan custard using Just Egg.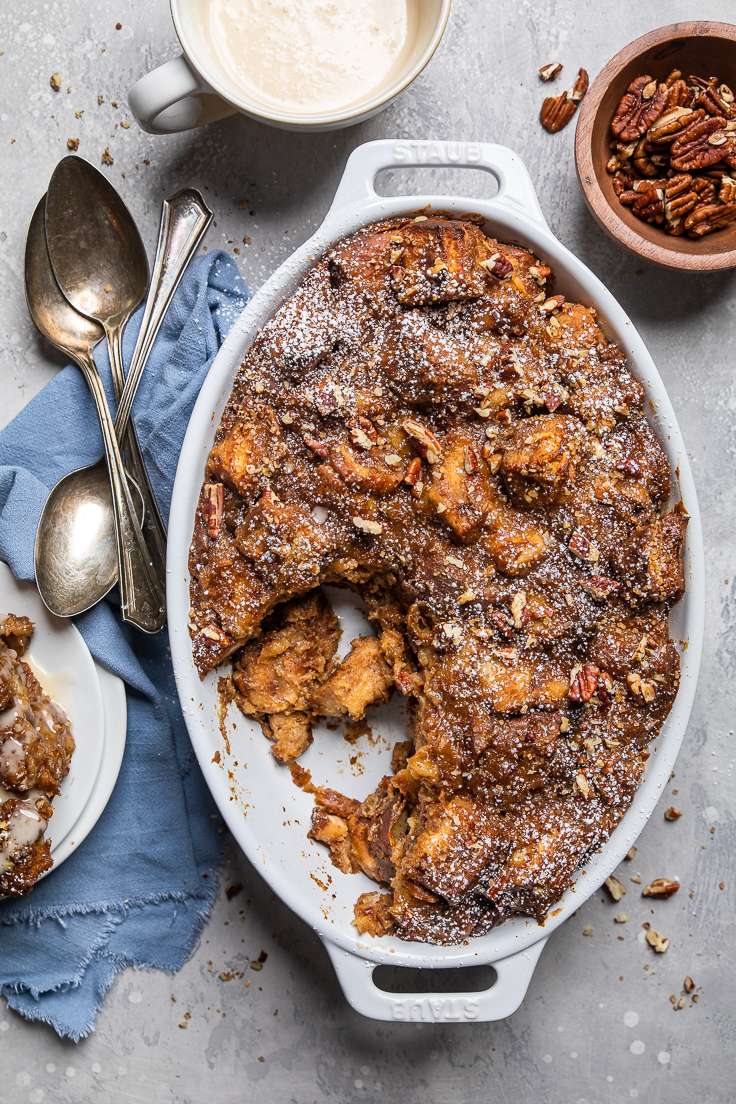 In just 30 minutes, you can have a delicious takeout-inspired fried rice that requires just 10 ingredients and is completely vegan. It's loaded with veggies, brimming with flavor, and tossed with fluffy plant eggs!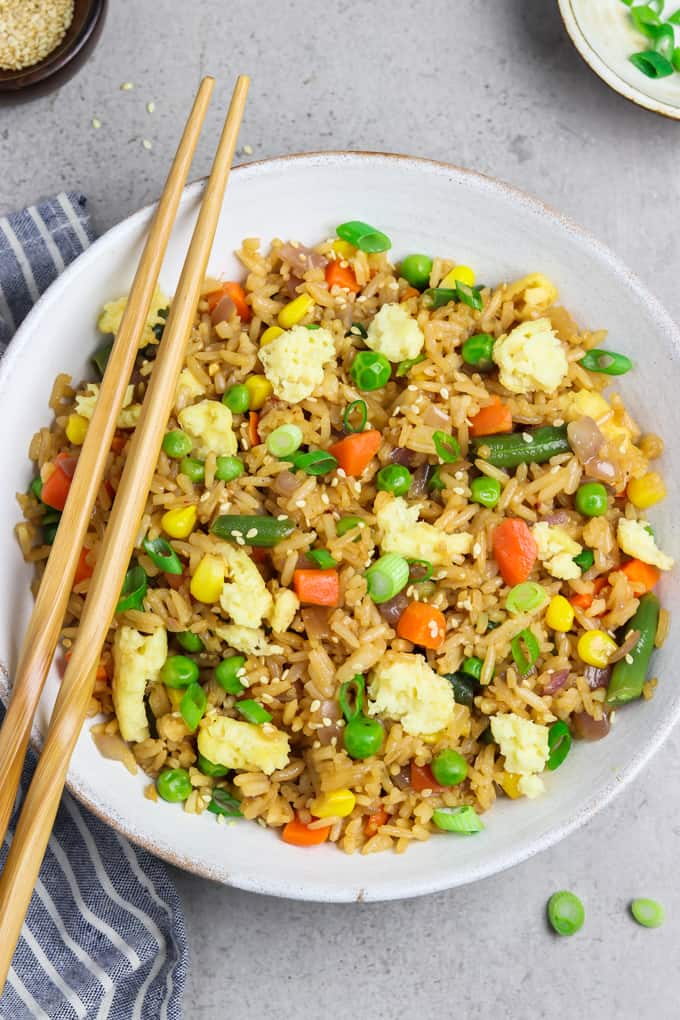 Start your day off right with this delicious vegan breakfast sandwich! It's the perfect on-the-go meal that will leave you feeling energized and ready for the day. This hearty combo includes Just Egg with veggie sausage, served on a toasted bagel and slathered with vegan cream cheese.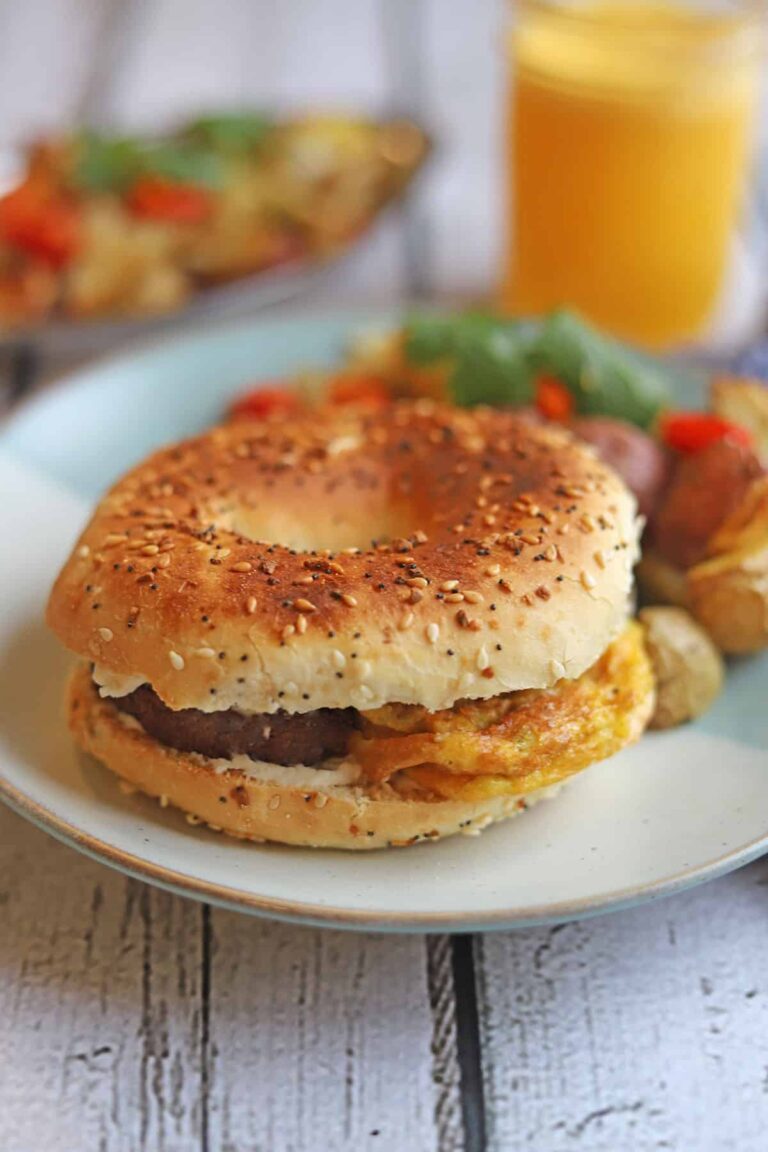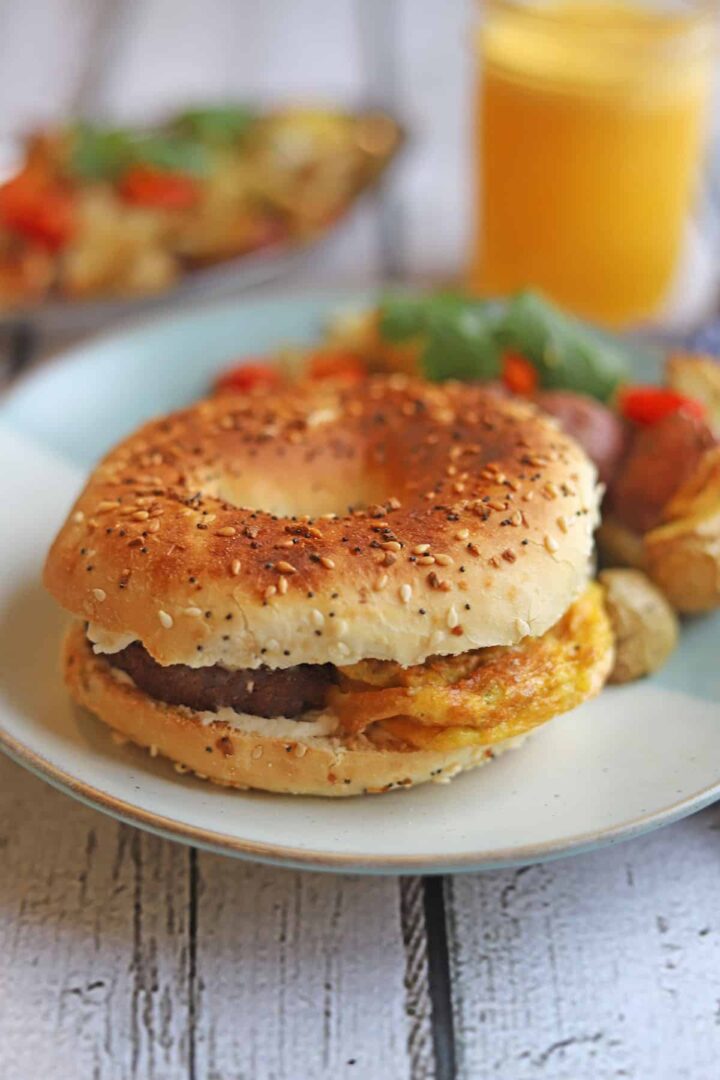 Egg Foo Young is a delicious Asian-style omelette that's packed with veggies and your favorite protein! Whether you're vegan or not, you can make these tasty treats with vegan chicken, vegan shrimp, or just veggies. Serve it with a simple gravy that takes it to the next level.
This popular street food can now be enjoyed vegan-style! Made with crispy rice paper sheets, Just Egg, green onions, and pulled jackfruit—it's sure to satisfy! Don't forget the Sriracha agile and sweet chili sauce for an incredibly flavorful meal!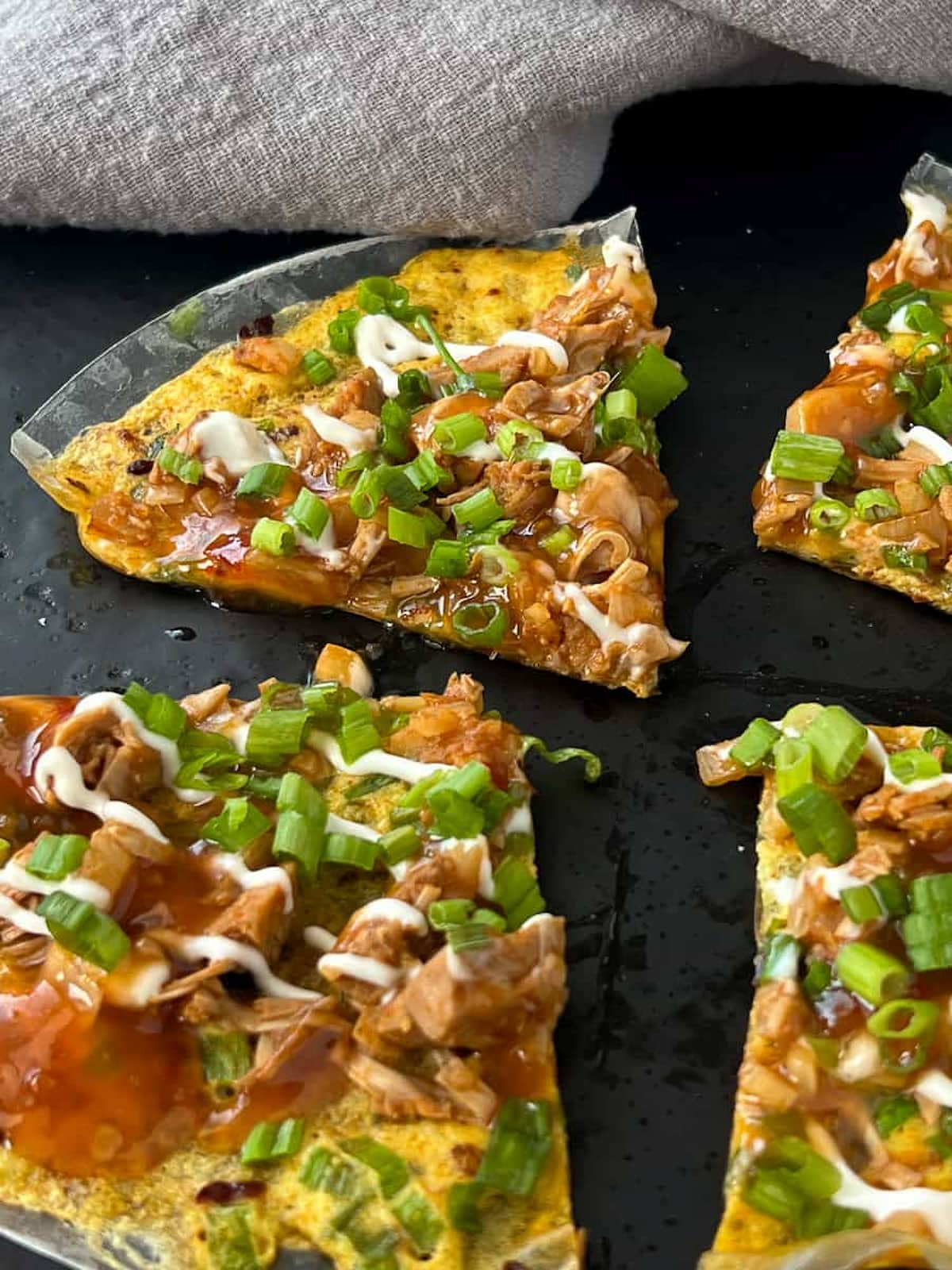 This omelette made with Just Egg is the perfect vegan alternative to your standard egg omelette. Soft, fluffy and filled with sweet roasted cherry tomatoes and avocado, this vegan omelette is a game changer!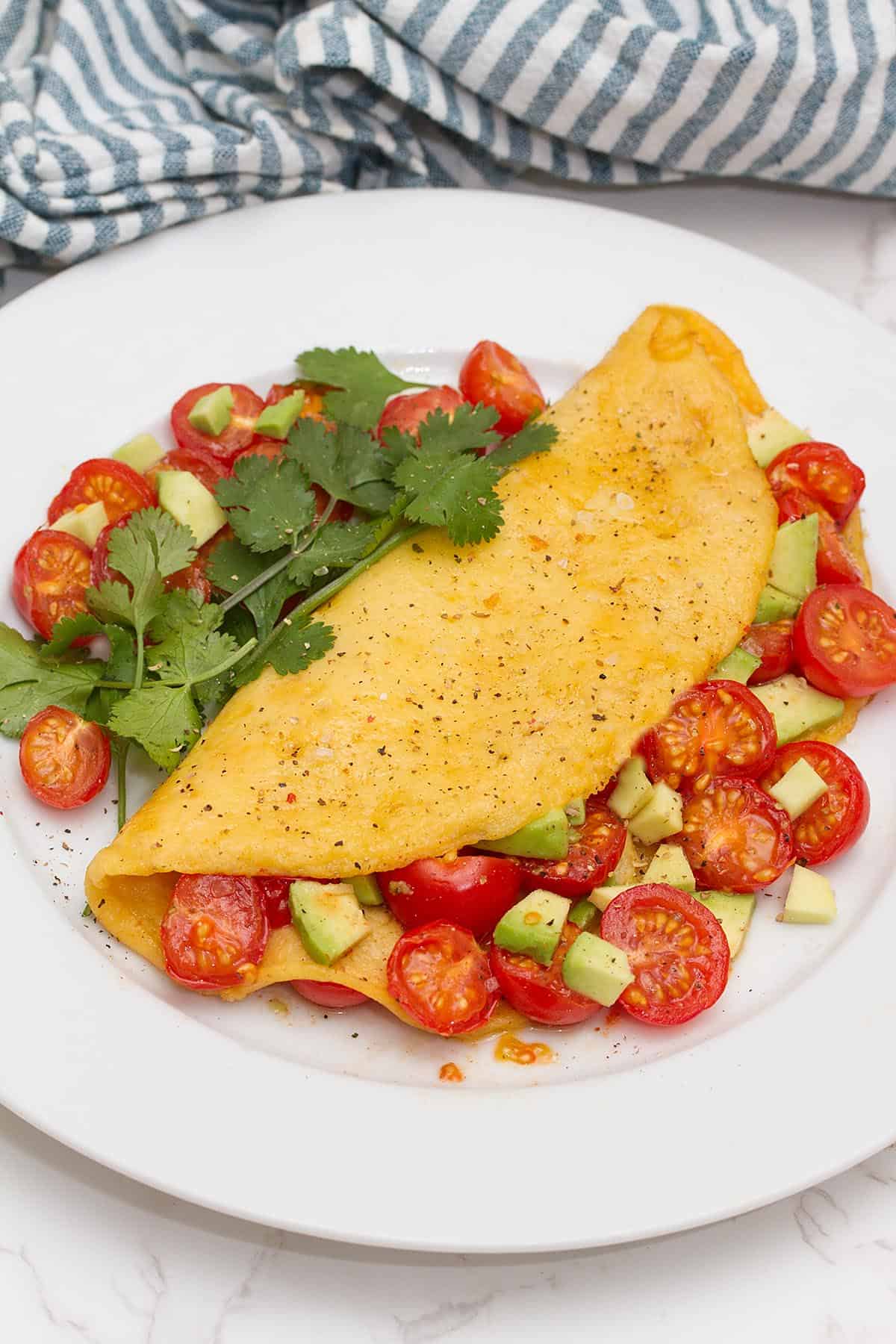 Wake up to a delicious vegan french toast casserole made with Just Egg. It only takes 10 minutes to prep the night before, then bake it in the morning with a brown sugar crumb topping. This easy breakfast bake is perfect for both holidays and weekends!
This vegan chocolate cake is the perfect way to indulge! It's so moist, fluffy, and chocolatey that you won't believe it's vegan! With Just Egg, dairy-free butter, and cashew yogurt, this cake is easy to make and perfect for any special occasion.
Treat yourself to the most scrumptious crème brûlée ever! It's free from dairy, eggs, peanuts, tree nuts, and gluten—so everyone can enjoy it! Get ready to indulge in this deliciousness, you won't regret it!
This Vegan Spaghetti Carbonara tastes just like the real thing but is completely plant-based! It's simple, yet flavorful and can be ready in under 30 minutes!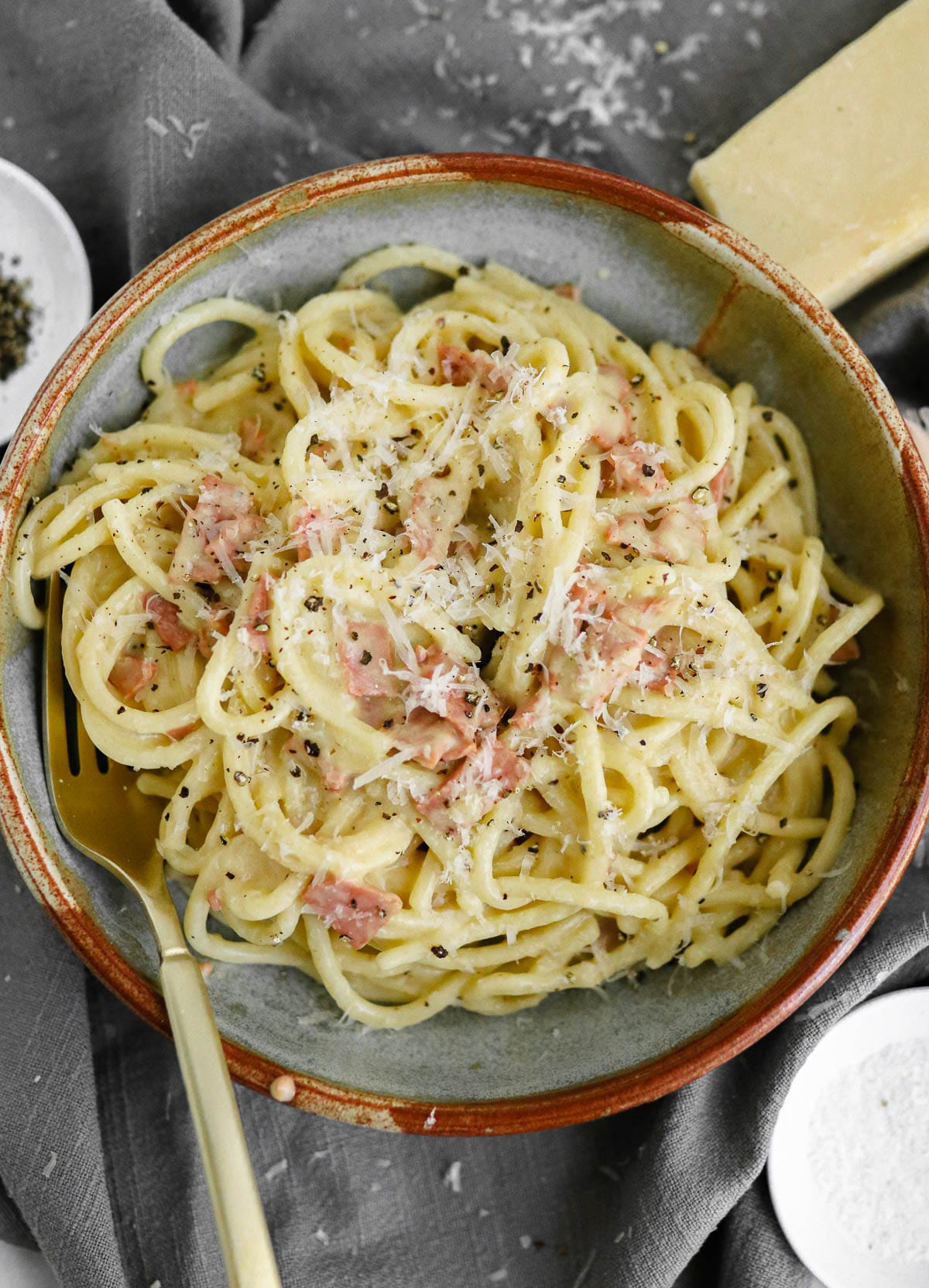 This Vegan Breakfast Sandwich recipe is a morning must! It is the ultimate veggie breakfast sandwich stacked with protein and flavor!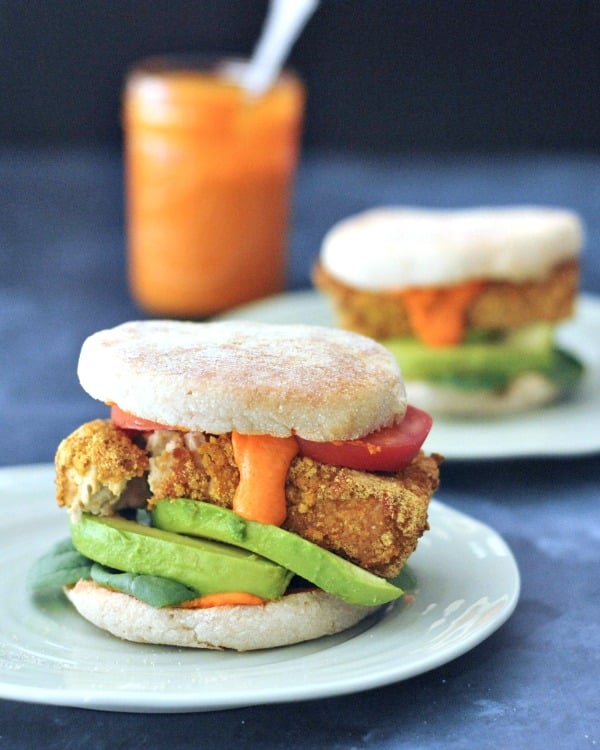 This vegan tater tot casserole is stuffed with delicious vegan eggs, tempeh bacon, vegan sausage, and loads of veggies. It's the perfect way to start your day and great for meal prep!
Vegan Tollhouse cookies are just as tasty as the classic cookie! They're a perfect mix of soft, crispy, and chewy and are surprisingly easy to make!
Buttery, sweet, and custard-like, you wont believe this corn pudding is vegan! It tastes so much like the classic egg- and dairy-filled version and is a breeze to make. Perfect as a holiday side dish or anytime you're craving rich vegan comfort food!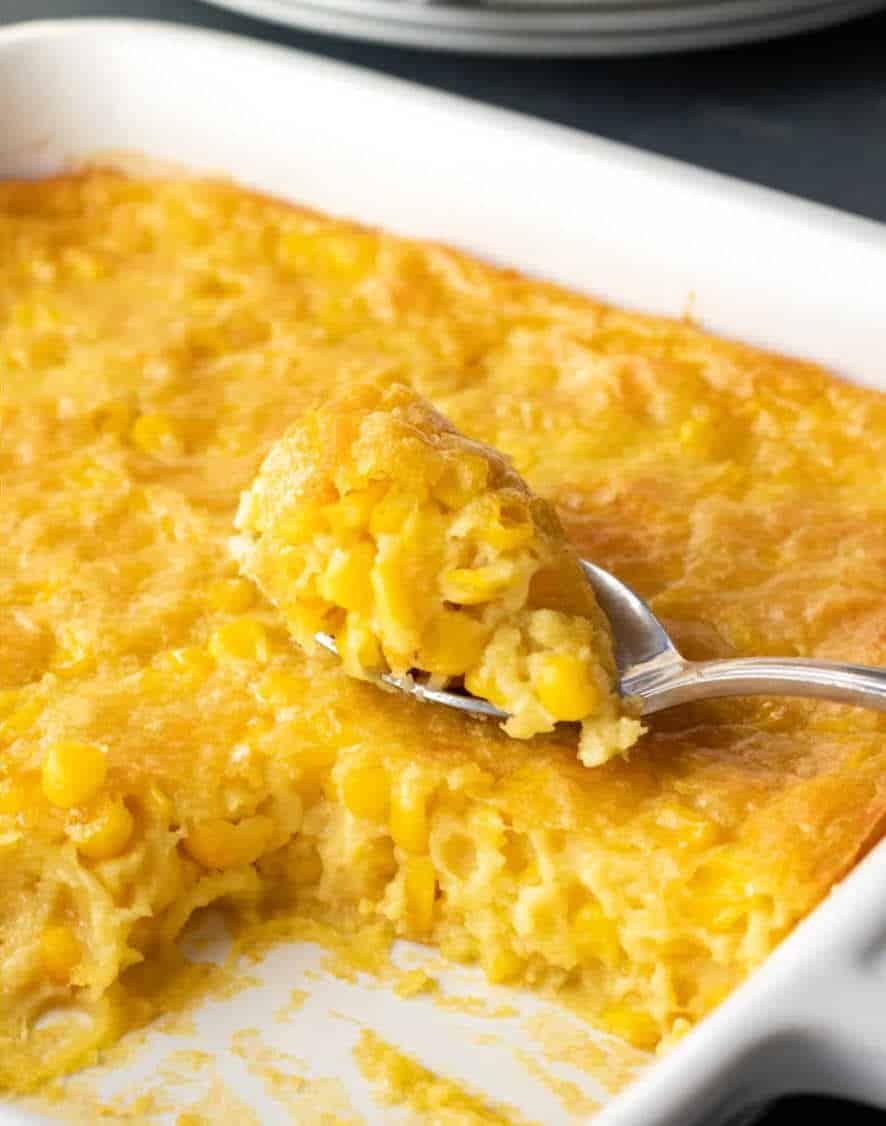 This vegan breakfast casserole is as good as it sounds! Made with vegan sausage and crescent rolls baked with Just Egg, this is the perfect breakfast casserole to bring to any potluck or make for family breakfast!
Make breakfast filling and flavorful with these vegan egg muffins. They're packed with protein and veggies to fill you up and fuel your day. Just Egg is the star ingredient in making these vegan egg cups fluffy.
A delicious vegan sandwich made with vegan bacon, Just Egg Folded, vegan cheese, wrapped in a flaky vegan biscuit. The ultimate breakfast sandwich!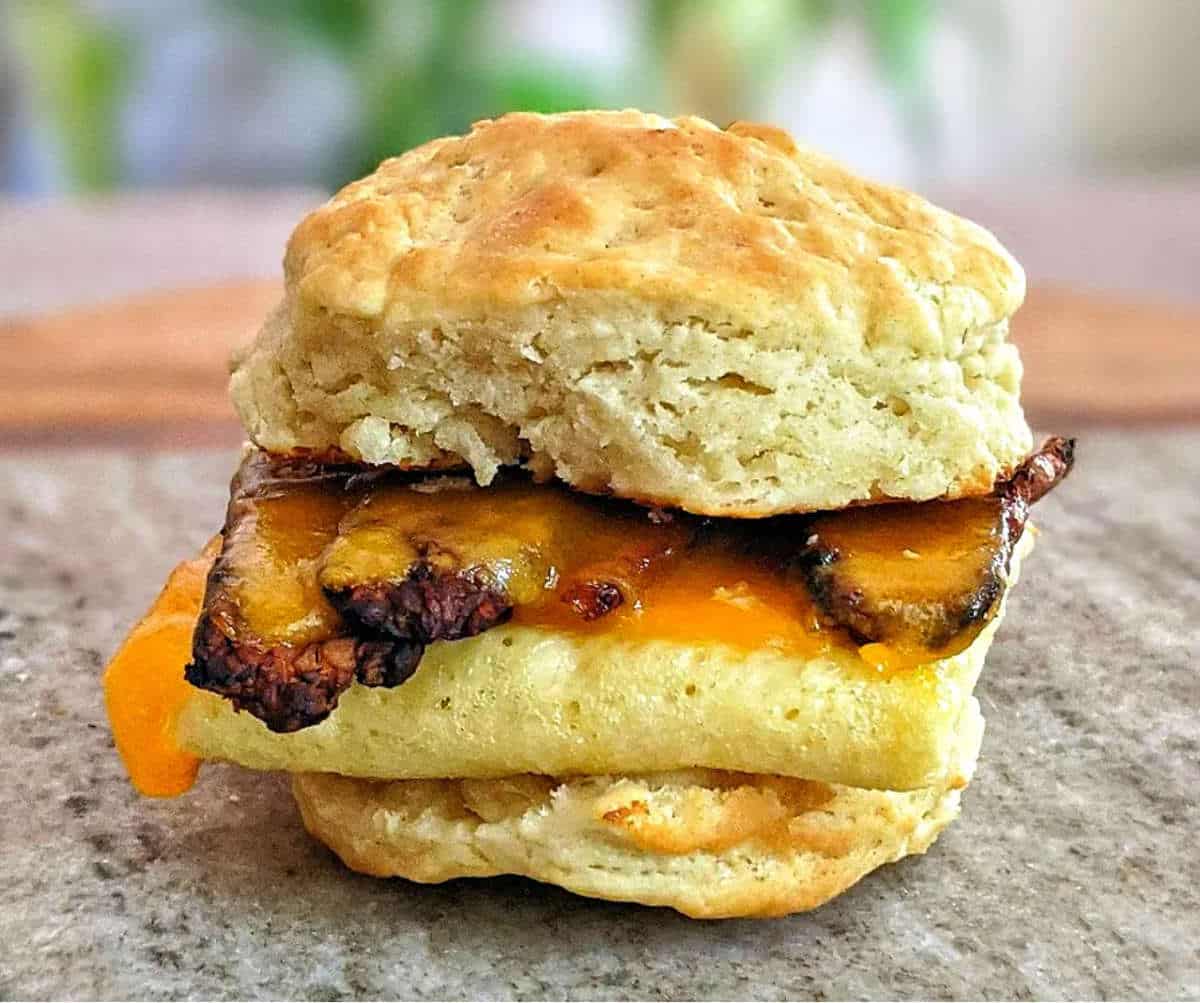 This plant-based breakfast hash is hearty and savory making it a perfect vegan brunch recipe! You only need 30 minutes and less than 10 ingredients to make!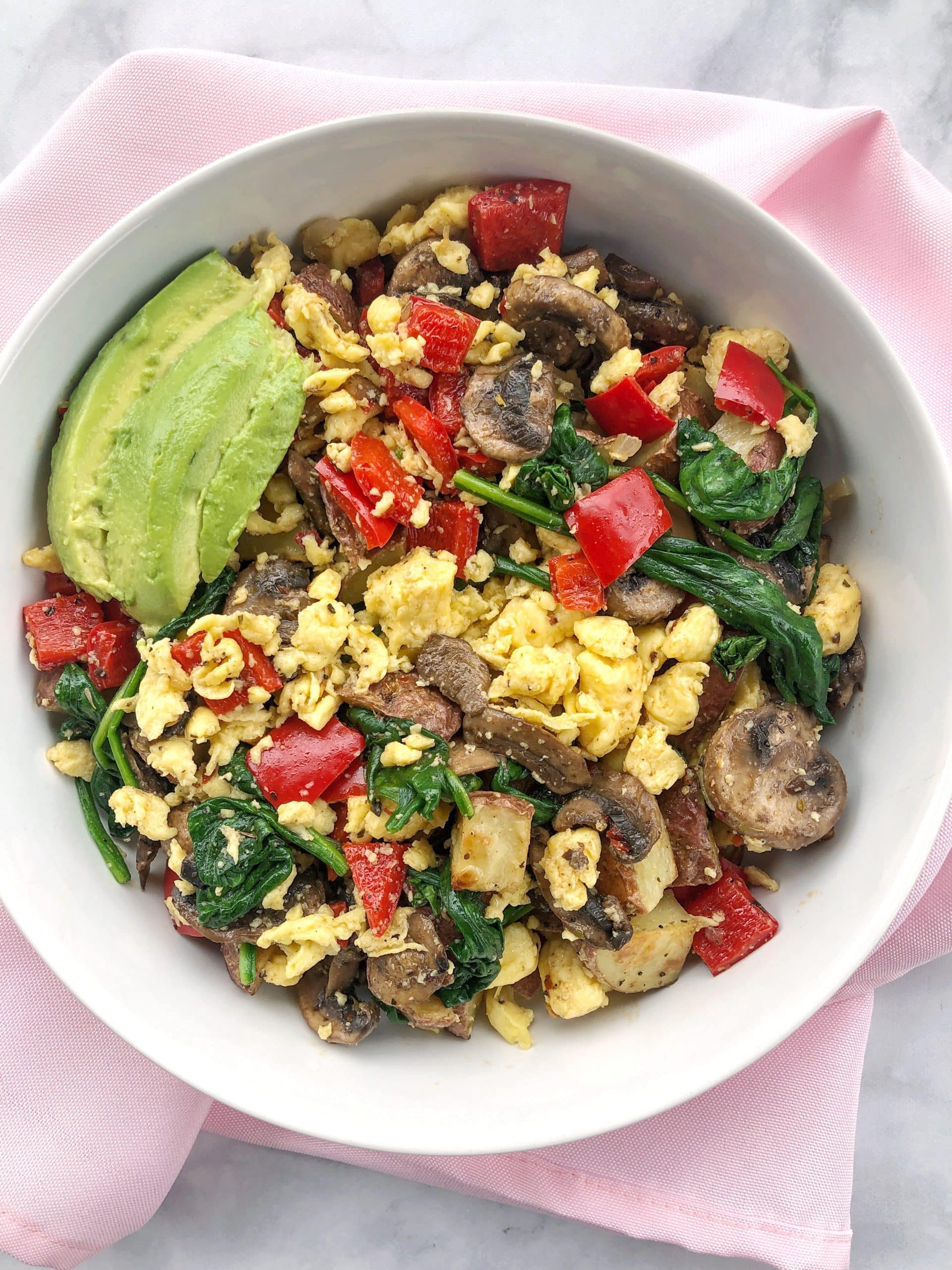 This omelette made with Just Egg is a vegan twist on a classic you don't want to miss. It's fluffy, packed with veggies, and tastes just as good as the original! Plus, it's very easy to make and can be ready in less than 10 minutes.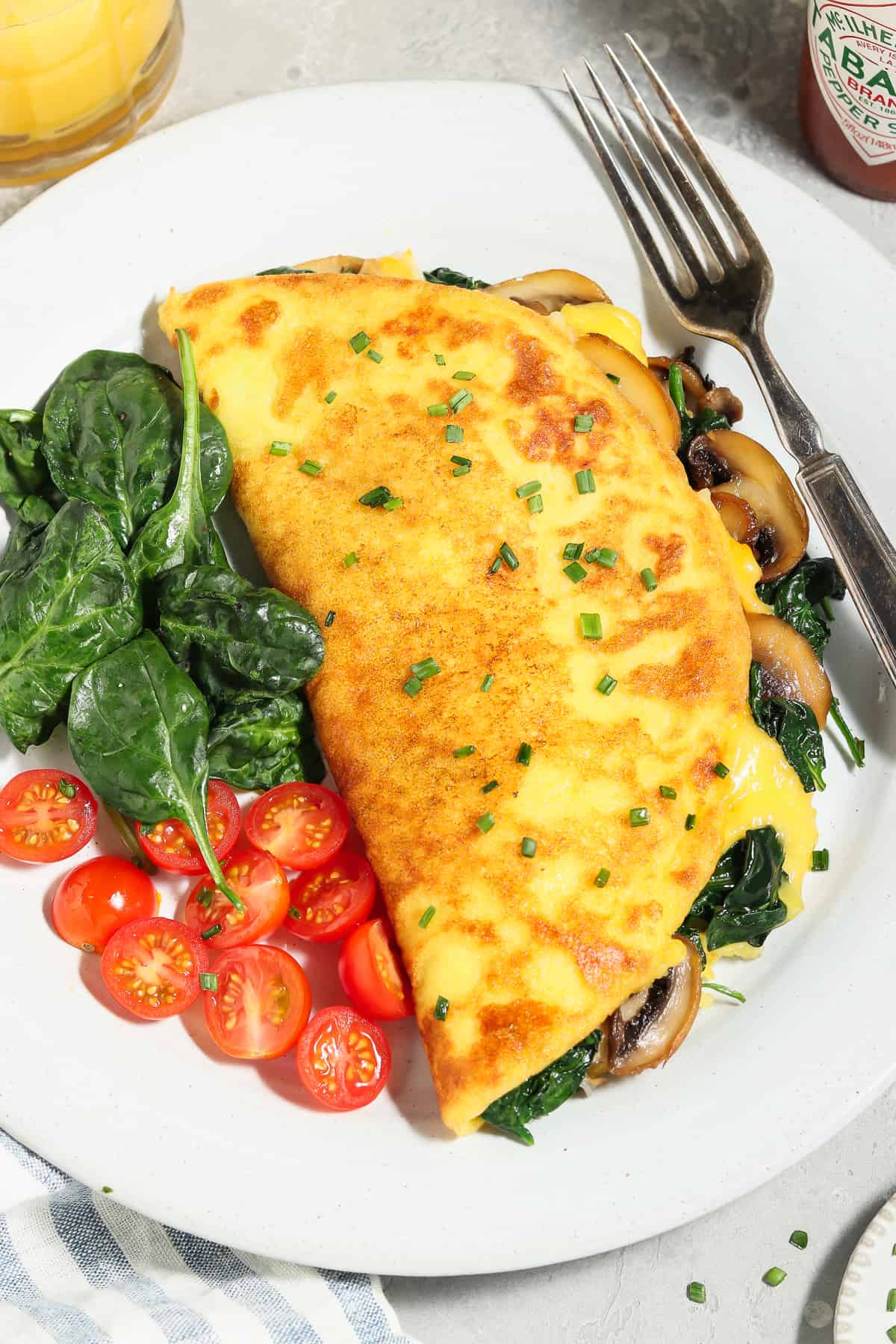 Get ready for a delicious and nutritious meal that's ready in minutes! This cheesy Just Egg scramble is packed with all your favorite veggies, making it the perfect quick and satisfying meal any time of day.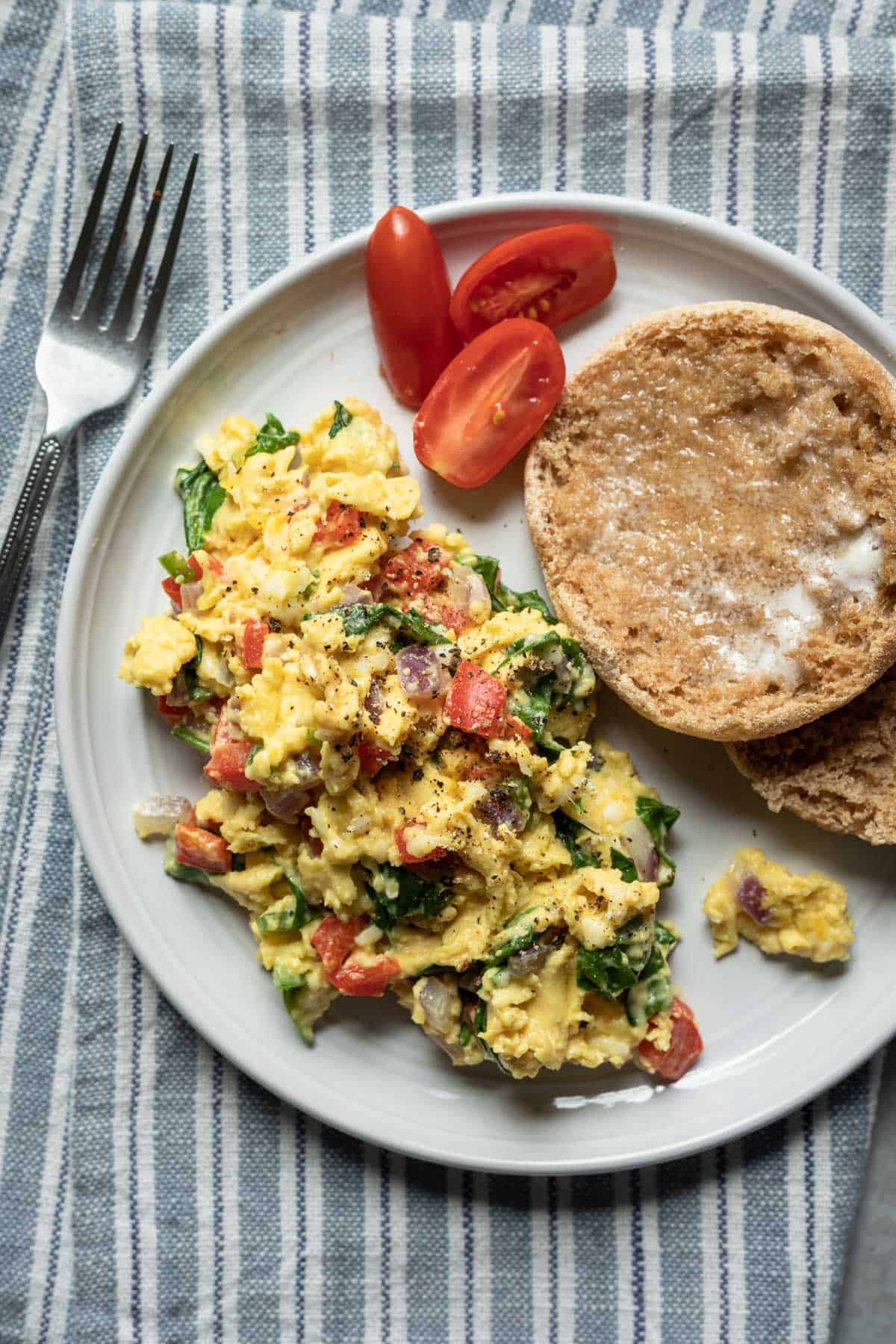 This classic dish made vegan is so good, no one will ever guess it's completely egg-free, vegan, and gluten-free! Vegan eggs Benedict with hollandaise sauce is made with a gluten-free English muffin, topped with vegan bacon, and plant-based eggs.
This Vegan Buffalo Chicken Calzones recipe is the perfect way to kick off game day! Crispy homemade wonton wrappers are filled with vegan cheese, jackfruit, and topped with a creamy vegan buttermilk ranch dressing to perfectly balance out the buffalo sauce. Get ready for a delicious snack that will have everyone cheering!
Treat your taste buds to something special with this Pineapple Stuffing! It's a delicious combination of bread pudding, cake, and French toast—all rolled into one! Sweet and juicy pineapple, thick and soft bread, and a hint of savoriness from Just Egg make this dish truly unique.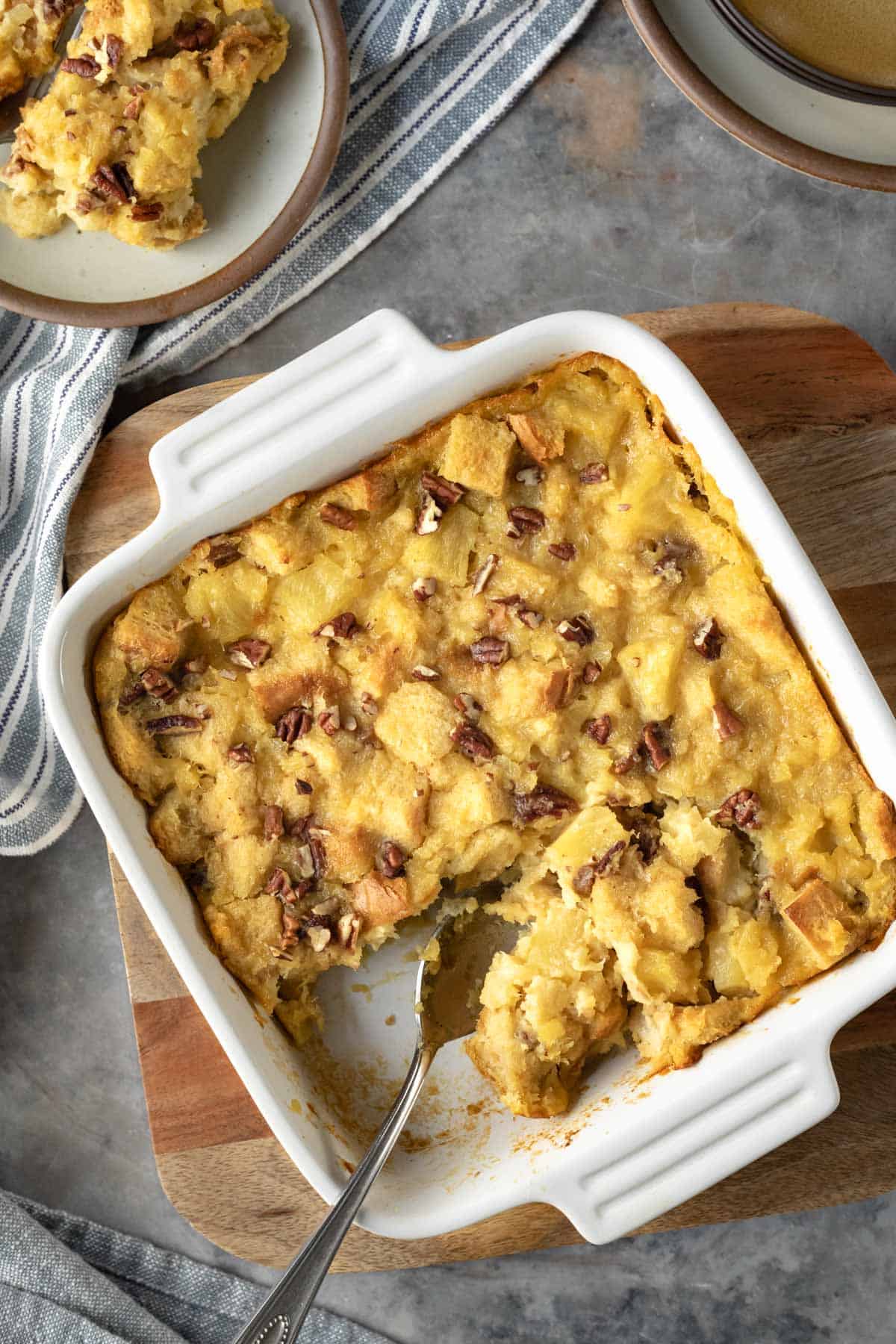 Start your day off right with this high-protein vegan breakfast burrito! Packed with 40 grams of plant-based protein and overflowing with deliciousness, you'll be ready to take on the day! This breakfast burrito is sure to give you the energy you need to make it through your morning.
This vegan lemon meringue pie made with Just Egg is a must-try! Enjoy a creamy, tart, sweet lemon filling, topped with fluffy vegan meringue and encased in a buttery, flaky crust.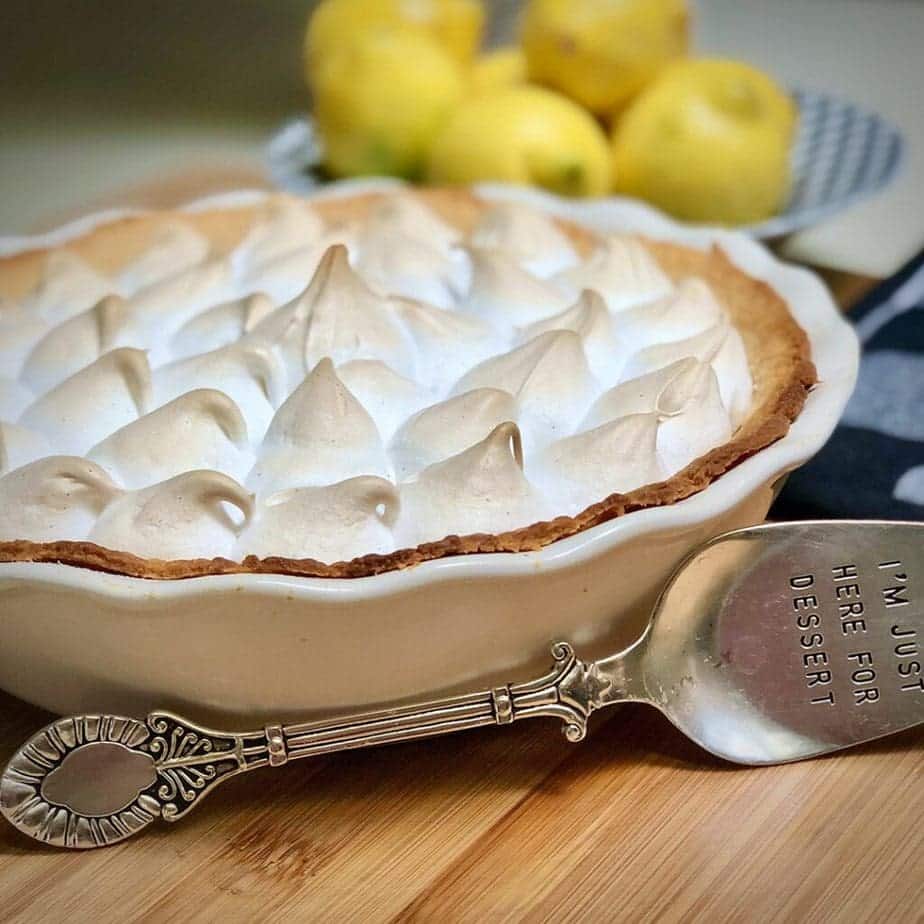 These vegan sausage egg and cheese rolls make for a great portable breakfast option! Enjoy a tasty travel-friendly meal that makes eating on the go a breeze!
This holiday classic is made extra special with a delicious gluten-free spin! With its herby sage butter and cranberries, it's sure to have everyone jumping for joy! Don't miss out on this delightful holiday side dish!
Vegan egg-in-the-hole with Just Egg is a genius way to enjoy this classic breakfast. Tofu is used for the egg white with Just Egg for the yolk, whether you're hosting brunch or just looking for a simple meal, this dish is sure to impress.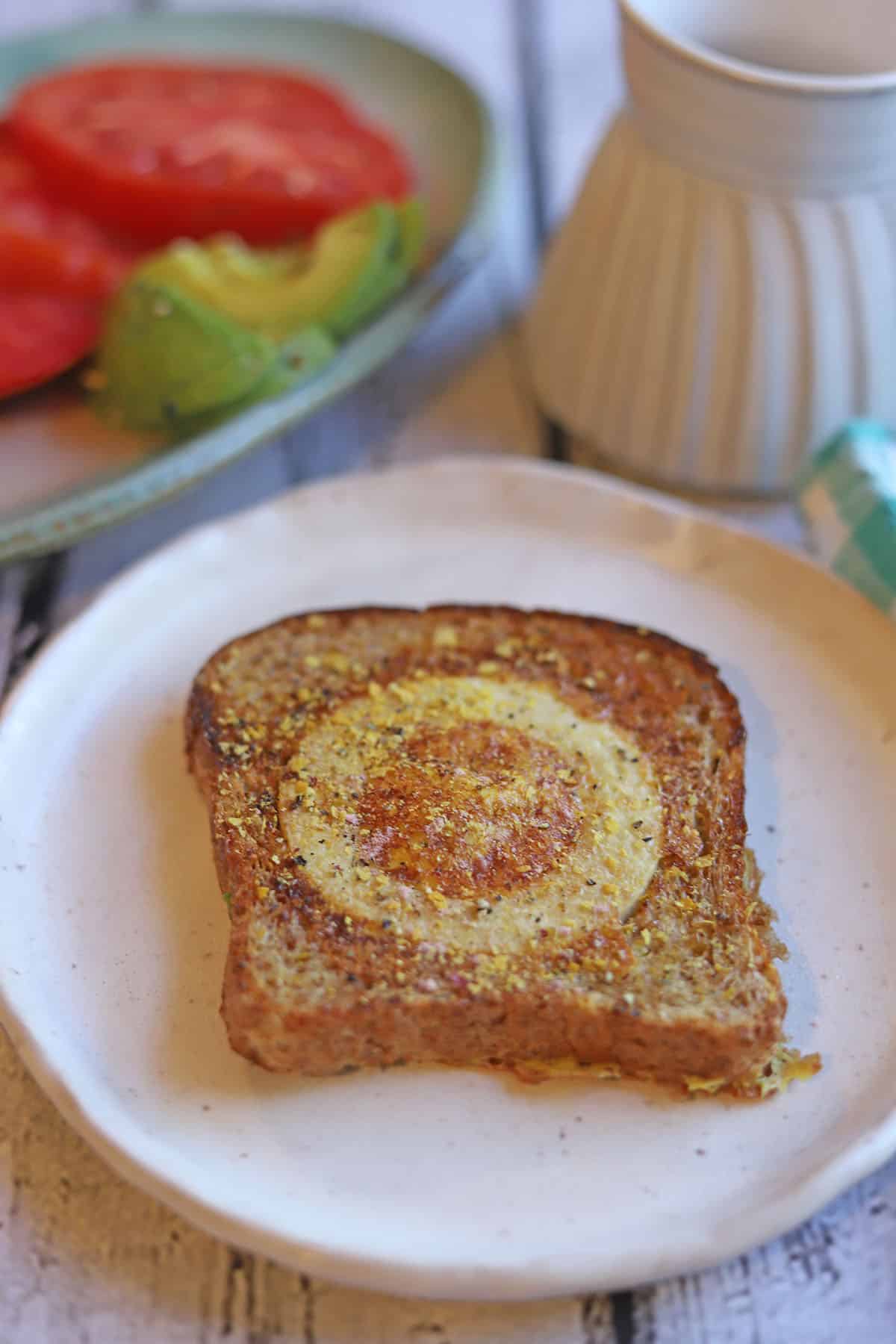 If you've seen the TikTok ramen and are feeling left out, try this vegan version! Forget the broth and instead, mix up some ramen noodles with a sweet and spicy soy sauce, Just Egg, and Everything Bagel Seasoning. Top it off with some fresh Chinese chives for the ultimate lunch or dinner experience!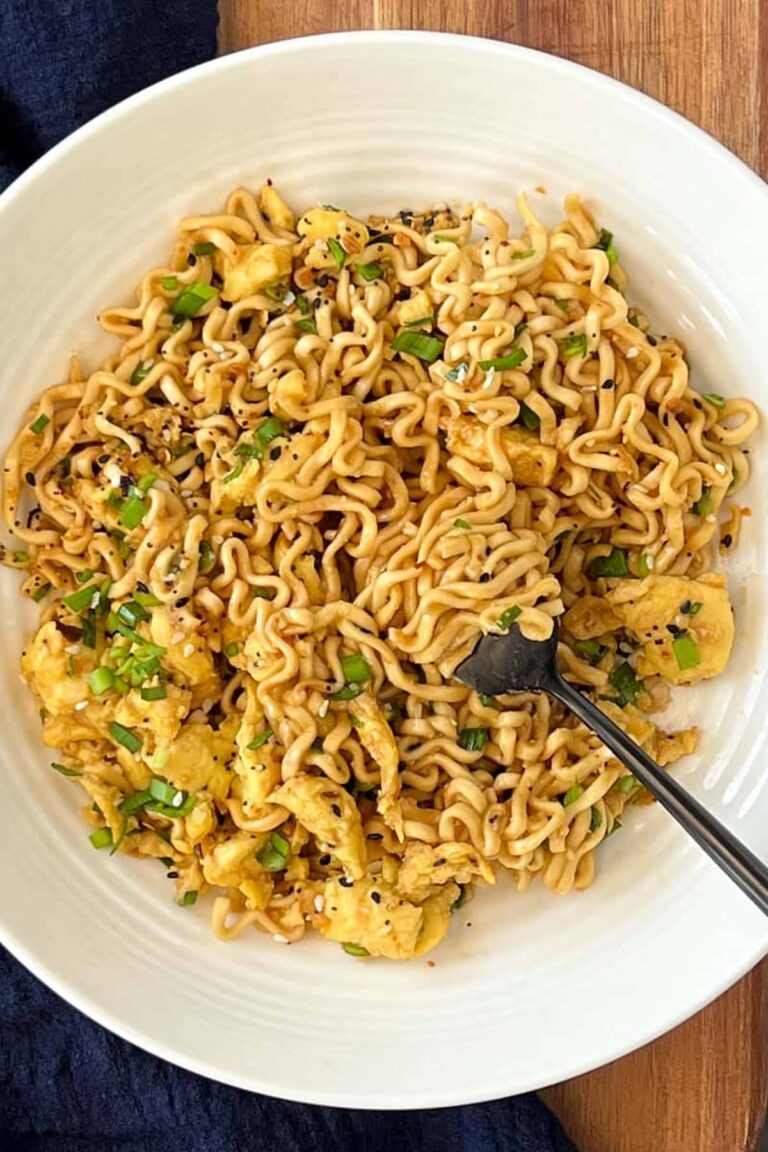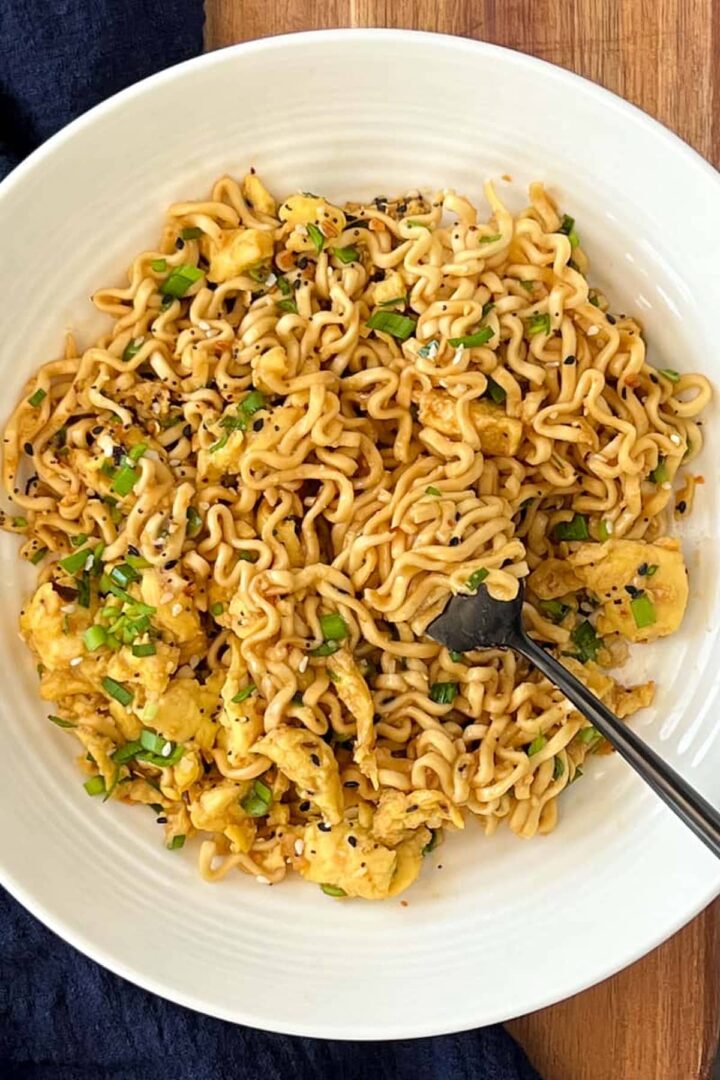 Which Just Egg recipe is your favorite? Let us know in the comments below!
FAQS
Can you freeze Just Egg?
Yes, Just Egg freezes really well! Whether you have a new unopened bottle or have some leftover, simply place it in the freezer. Before using allow it to thaw overnight in the refrigerator.

After it's been thawed once, it should be cooked right away and not refrozen. If you don't want to cook it all at once you can pour it into ice cube trays, freeze until solid, then pop them in a sealable freeze-safe bag until ready to use.
Is Just Egg gluten-free?
Yes, Just Egg is completely gluten-free.
What more egg-free recipes?
Check out these: