These are the best party food recipes for vegans and non-vegans alike! From vegan appetizers and snacks, to finger foods and desserts—you'll find everything you need here to plan a perfect party!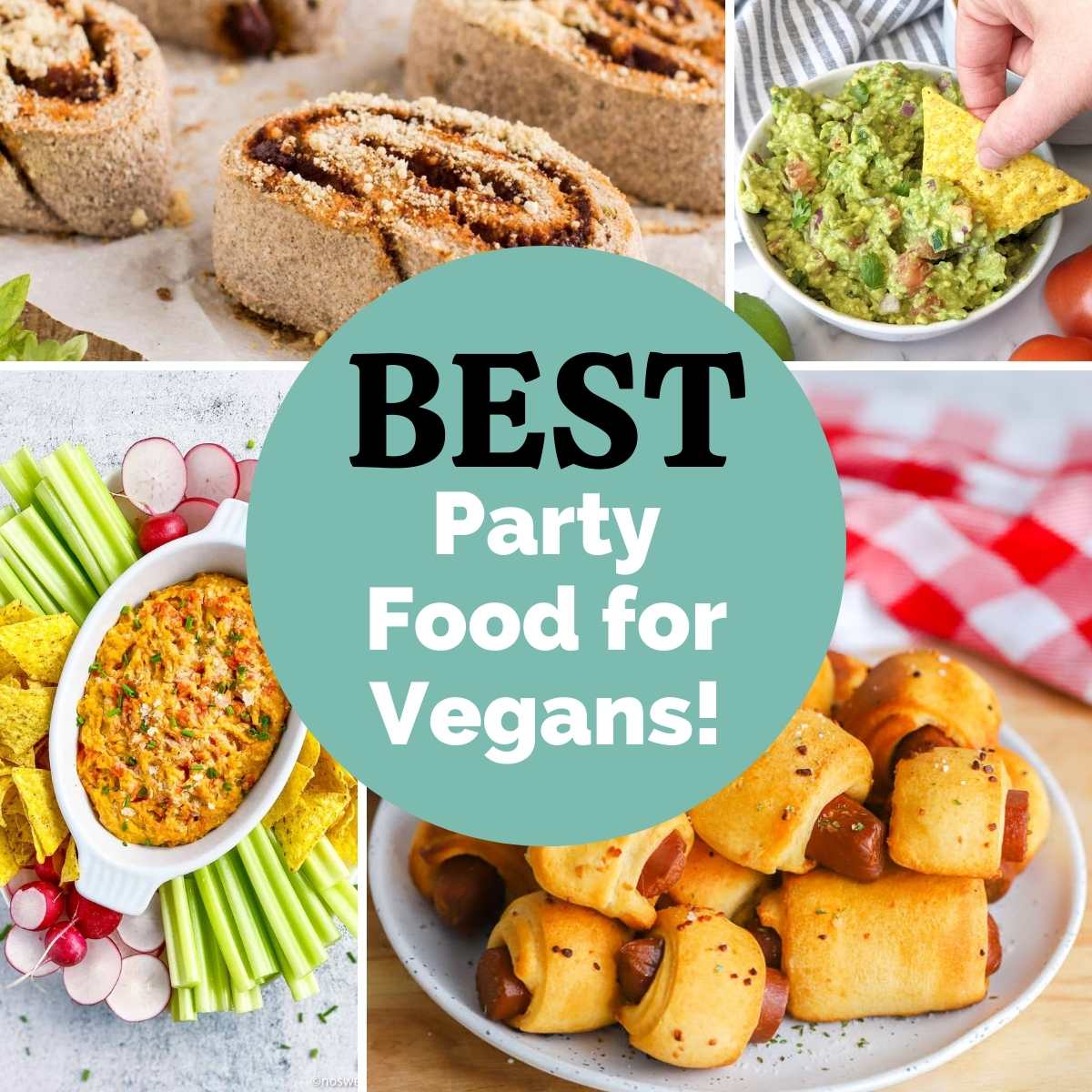 Jump to:
What can vegans eat at parties?
Depending on the occasion, there are several options for vegans to eat at parties! At buffet style events there's usually a vegetable platter with hummus. Most likely a salad will be served as well. Skip the cheese and opt for a vinaigrette dressing. The main course can be trickier and vary a lot so it's best to ask the host if there will be any vegan options.
If you are the host, we have a bunch of vegan party food ideas for you below! These are perfect for casual get-togethers, game day or super bowl watch parties, potlucks, new year parties or really any occasion where you will be having vegan guests in attendance. But don't worry, even non-vegans will love these foods!
These vegan party foods are:
delicious and flavorful
budget-friendly
crowd-pleasing
easy to make!
You know we a love a good oil-free option, so we tried to include recipes that are mostly oil-free or that have an oil-free option. It's hard to do but we managed to round up the best party food for vegans that are not only delicious but healthier (although you'd never know it!).
Vegan Dips
Every party is not complete without at least one dip! These vegan dips will be perfect on the food table served with your favorite chips, crackers, bread, vegetables or whatever else you prefer!
Classic Guacamole (Vegan + Easy!)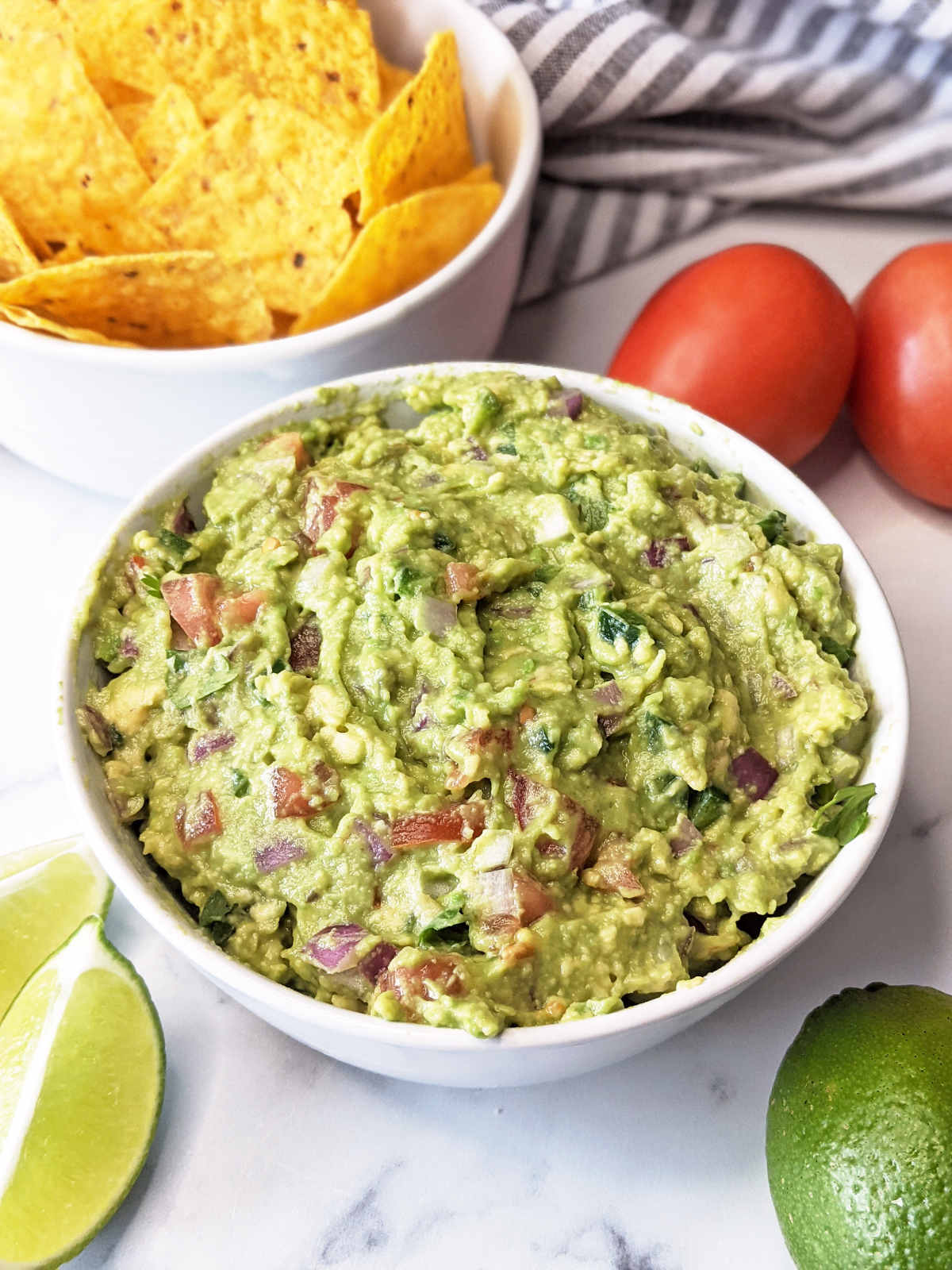 This easy vegan guacamole recipe is a classic! Guacamole makes a great healthy dip that's quick to prepare and perfect as a snack or appetizer!
Vegan Nacho Cheese Dip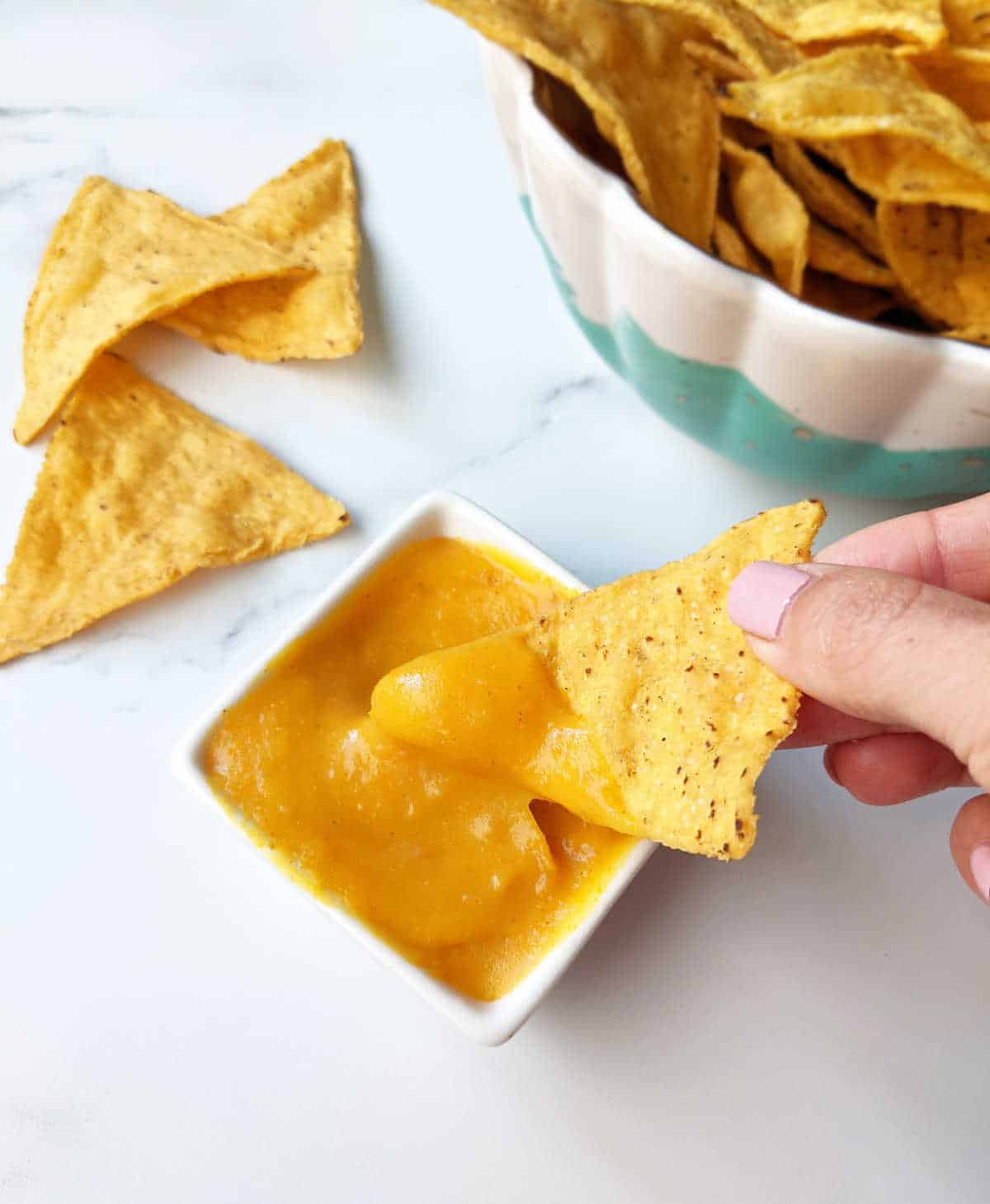 If you need the perfect vegan nacho cheese sauce to dip into, look no further! This sauce has the perfect combination of flavors and is oil and nut free!
Buffalo Chickpea Dip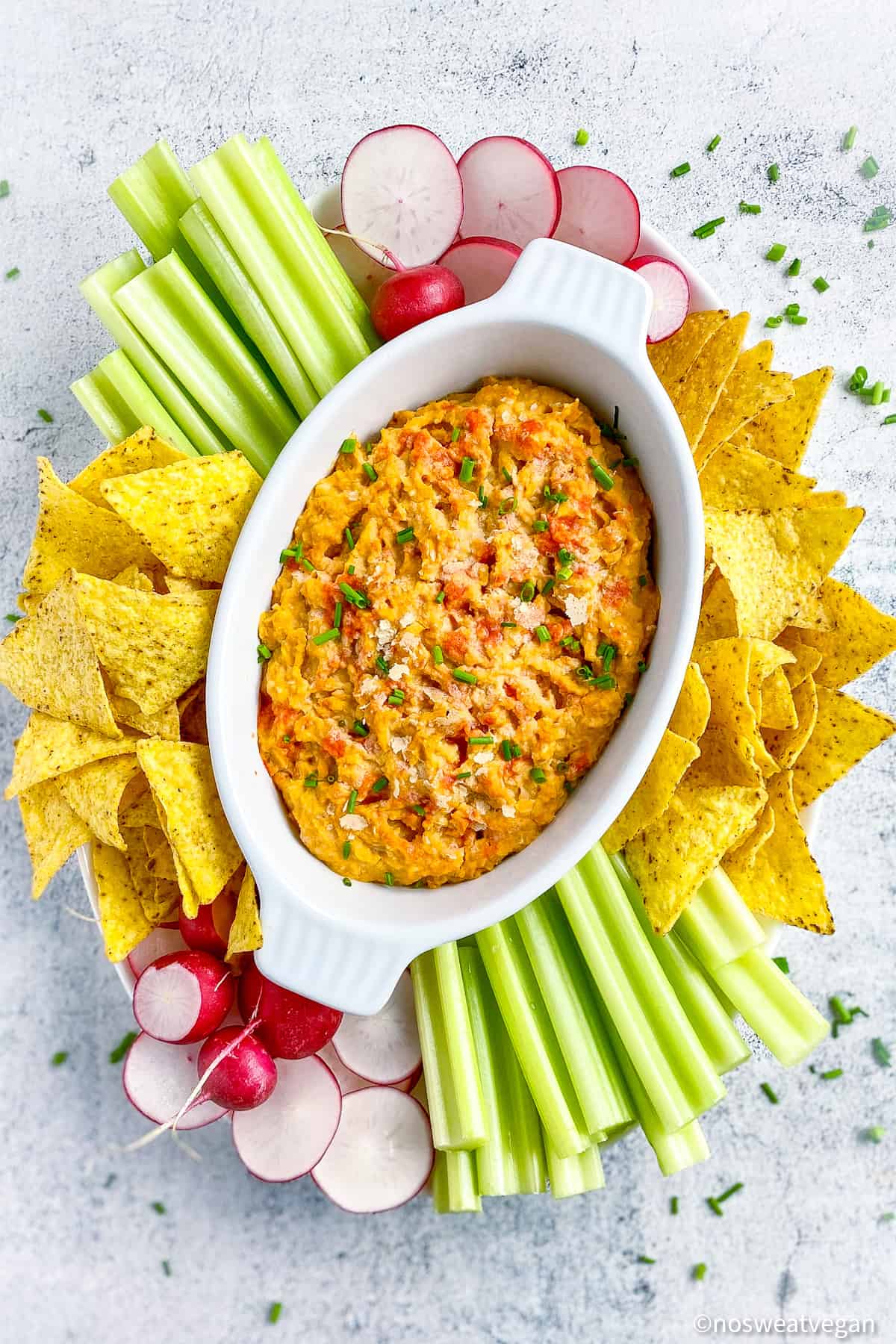 This Buffalo Chickpea Dip is the perfect balance of creamy and spicy. You just need a handful of ingredients to make this delicious oil-free vegan dip!
Caramelized Onion Dip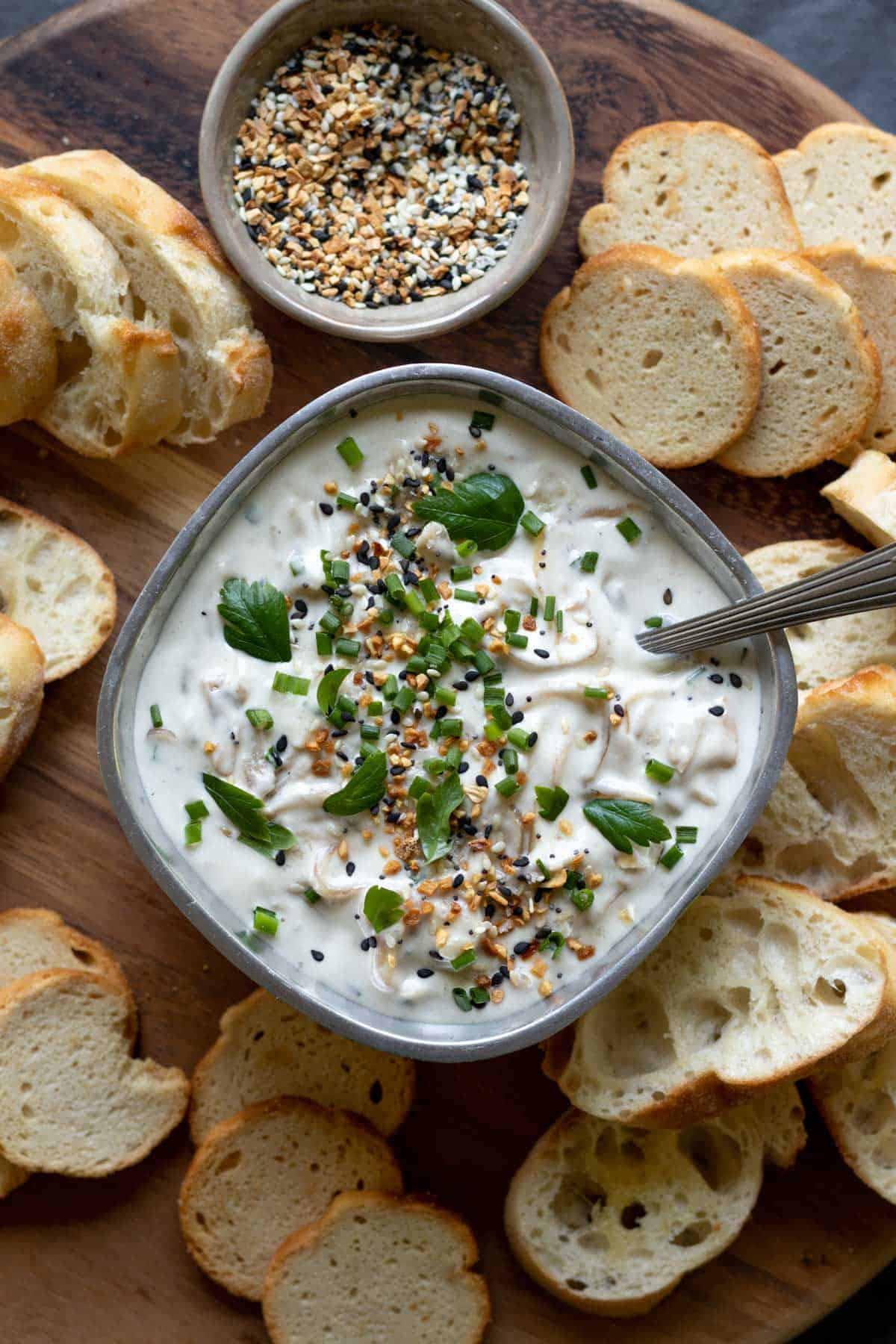 This ultra creamy Vegan Caramelized Onion Dip is flavorful and ready to party! Made with sweet and tender onion (or shallots if you're feelin' fancy), plus garlic, chives, and vegan sour cream (recipe included). No one will ever guess this dip is dairy-free and made with whole-food ingredients.
Mango Habanero Salsa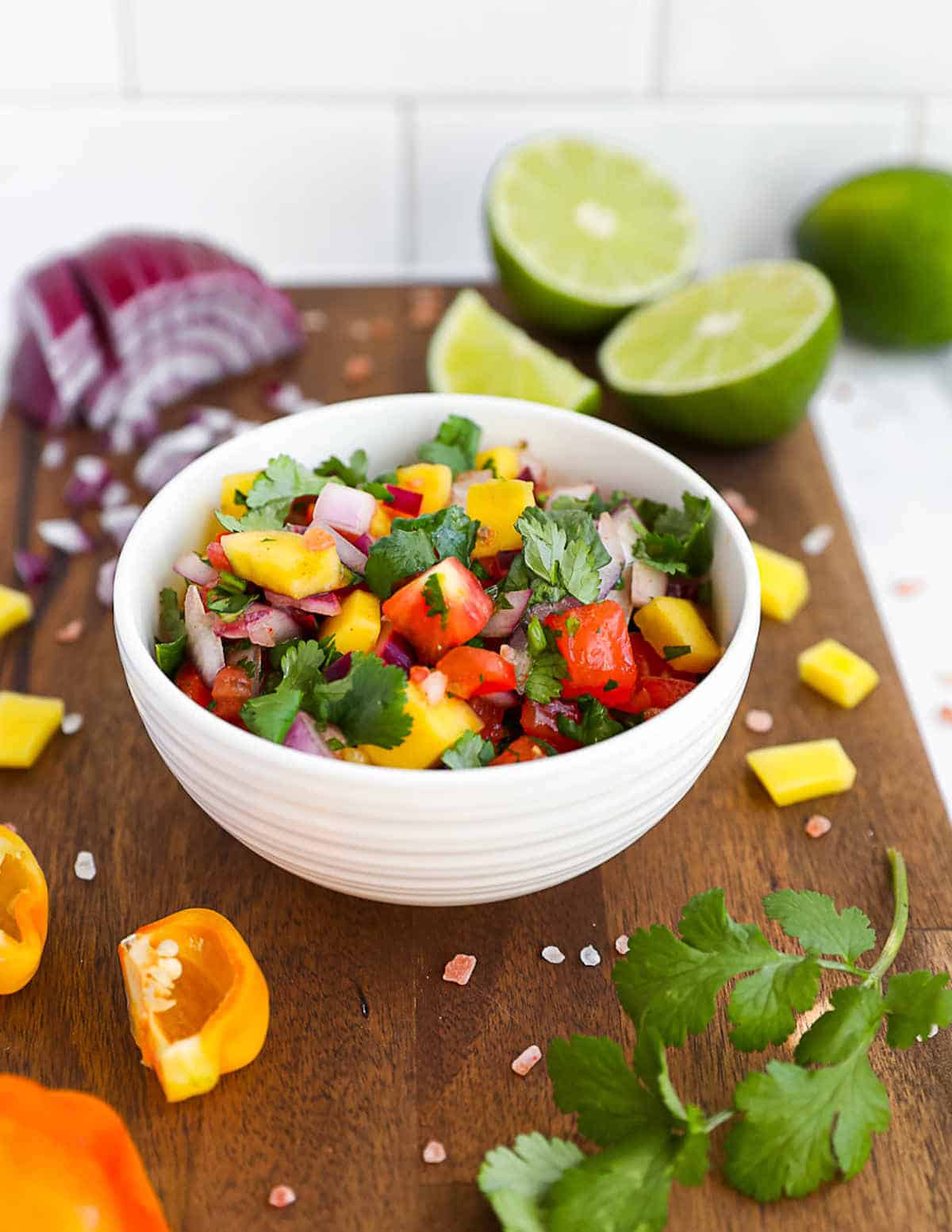 This sweet and spicy vegan salsa is made with fresh fruits and vegetables and packed with flavor!
Vegan White Queso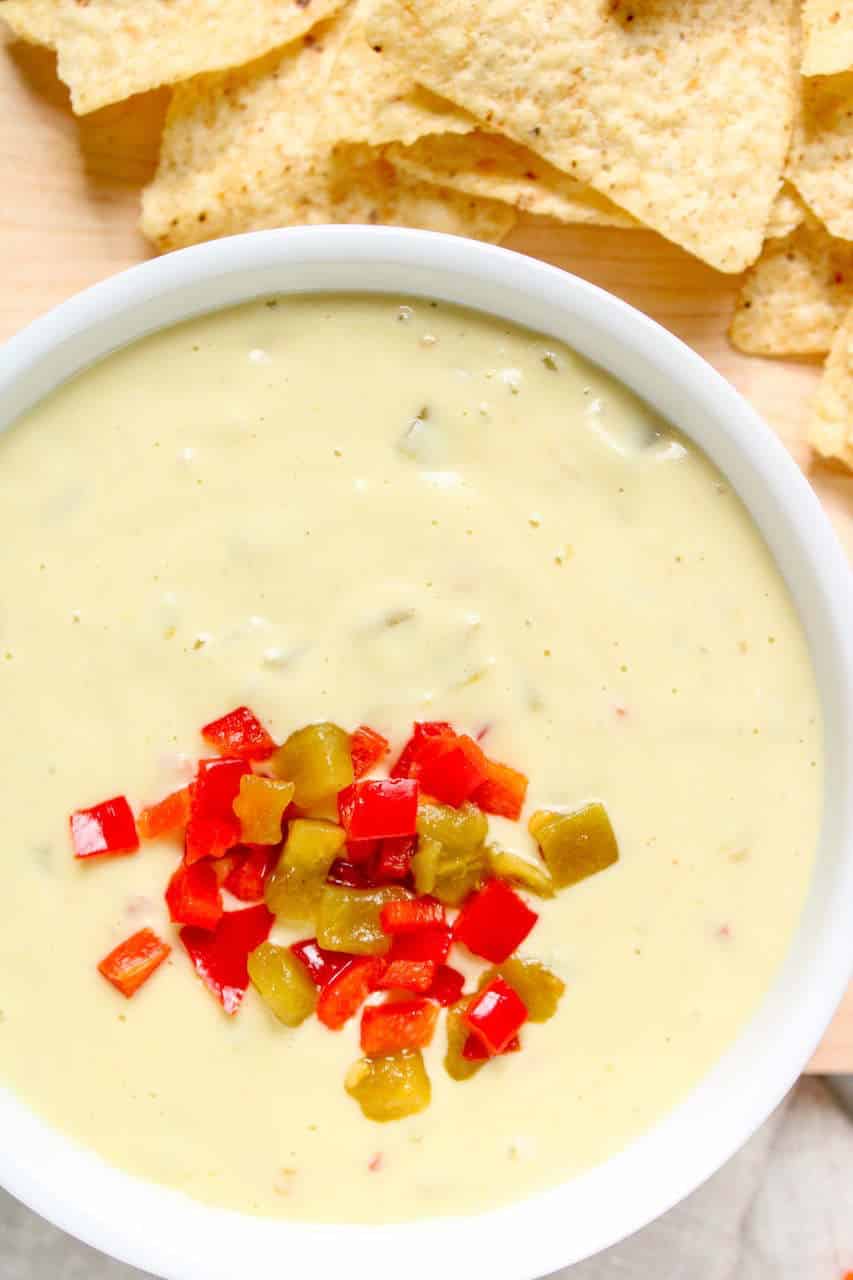 This Vegan White Queso is so cheesy and creamy, you won't believe it's made with potatoes. The ingredients are very simple and this dip comes together within 20 minutes!
Vegan Spinach Artichoke Dip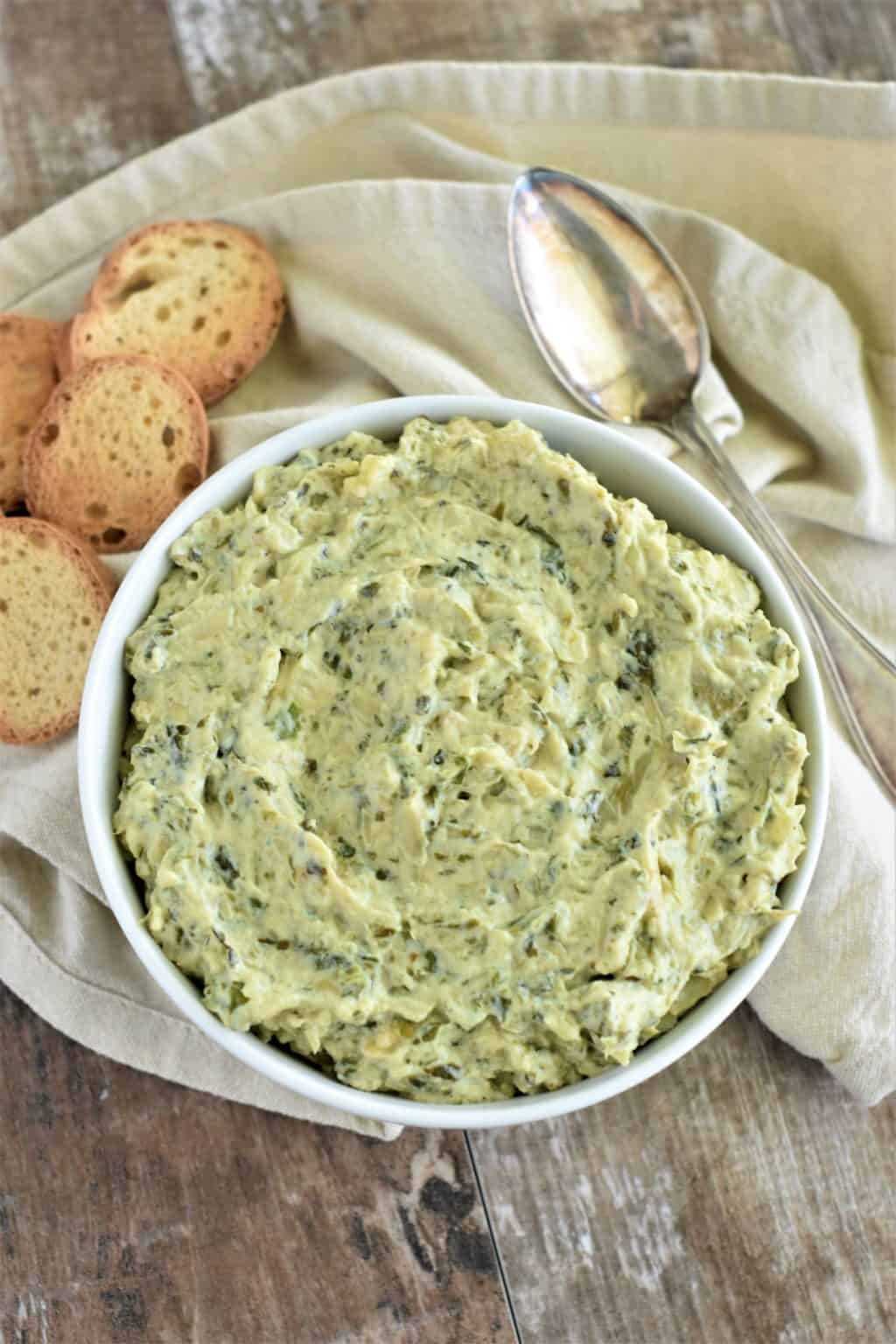 This creamy and flavorful vegan spinach artichoke dip is a crowd-pleasing warm, baked appetizer that will satisfy vegans and non-vegans alike! This dip is nut-free and has an oil-free option.
Vegan Tzatziki Sauce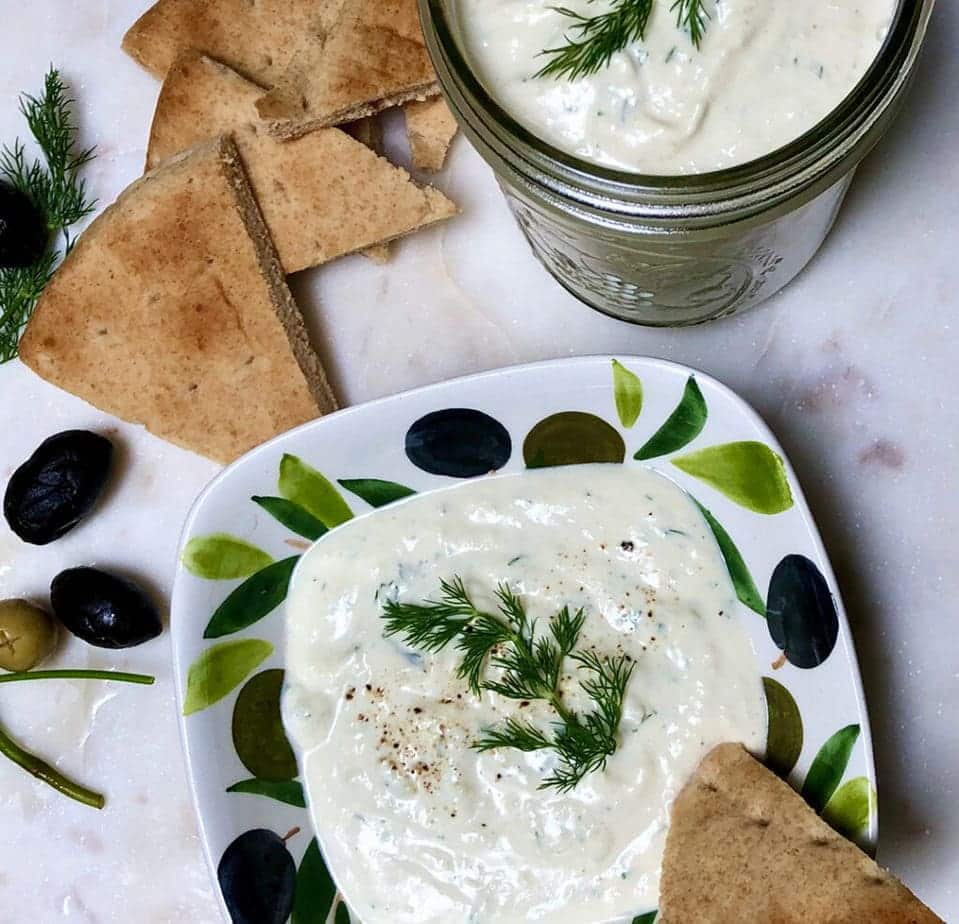 This delicious vegan Tzatziki sauce is made without yogurt, created instead with a creamy and refreshing fusion of cashews, cucumber, dill & tart lemon. Dairy free, GF & no added oil.
Vegan Party Snacks
No party is complete without some snacks. We have both sweet and savory options so there's something for everyone!
"Cheesy" Pasta Chips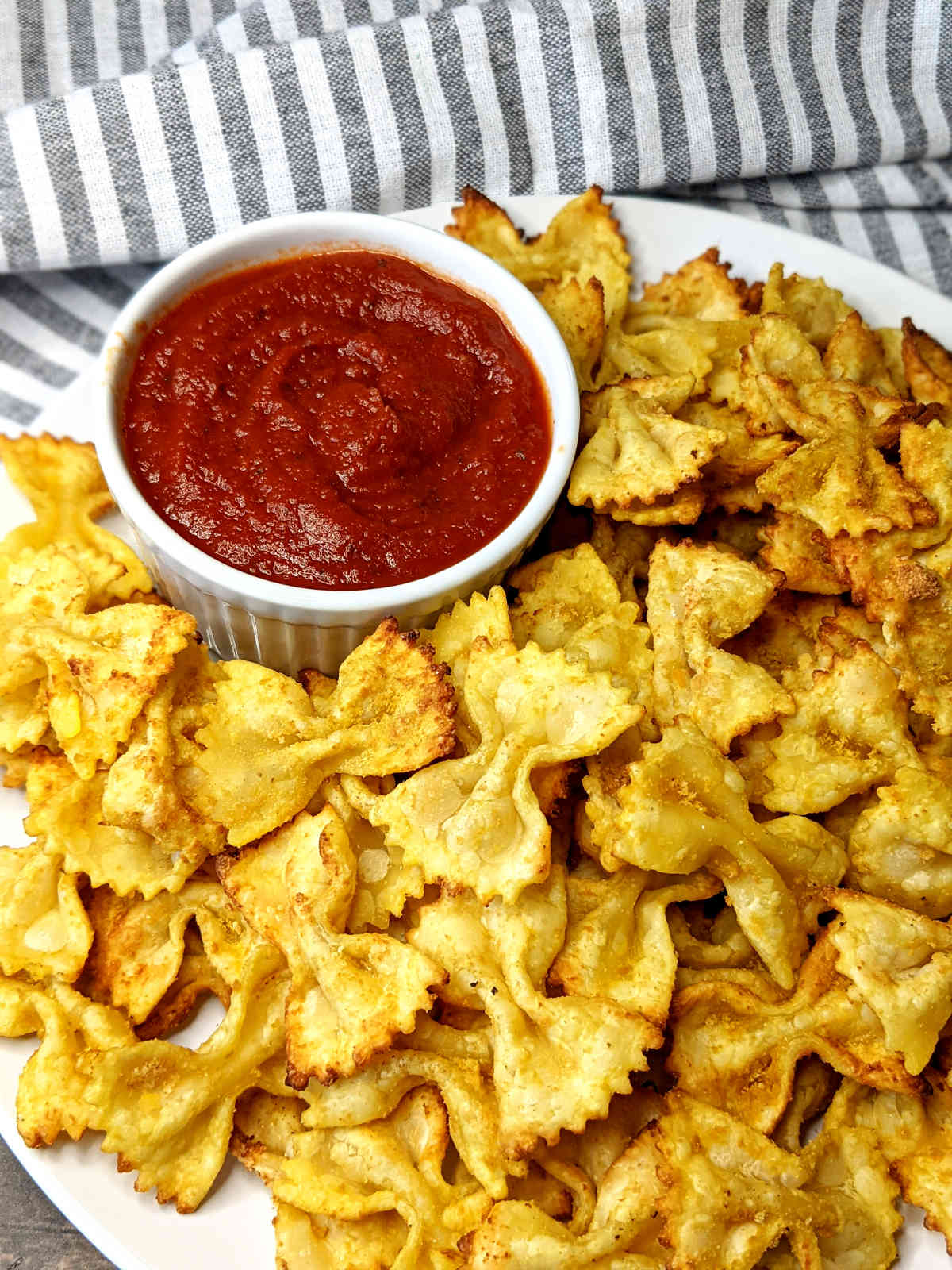 These pasta chips are a simple, easy snack or appetizer that can be ready in less than 30 minutes! Made in the air fryer or oven, these pasta chips are a healthier take on the regular chip but still have that satisfactory crunch!
Breaded Zucchini Chips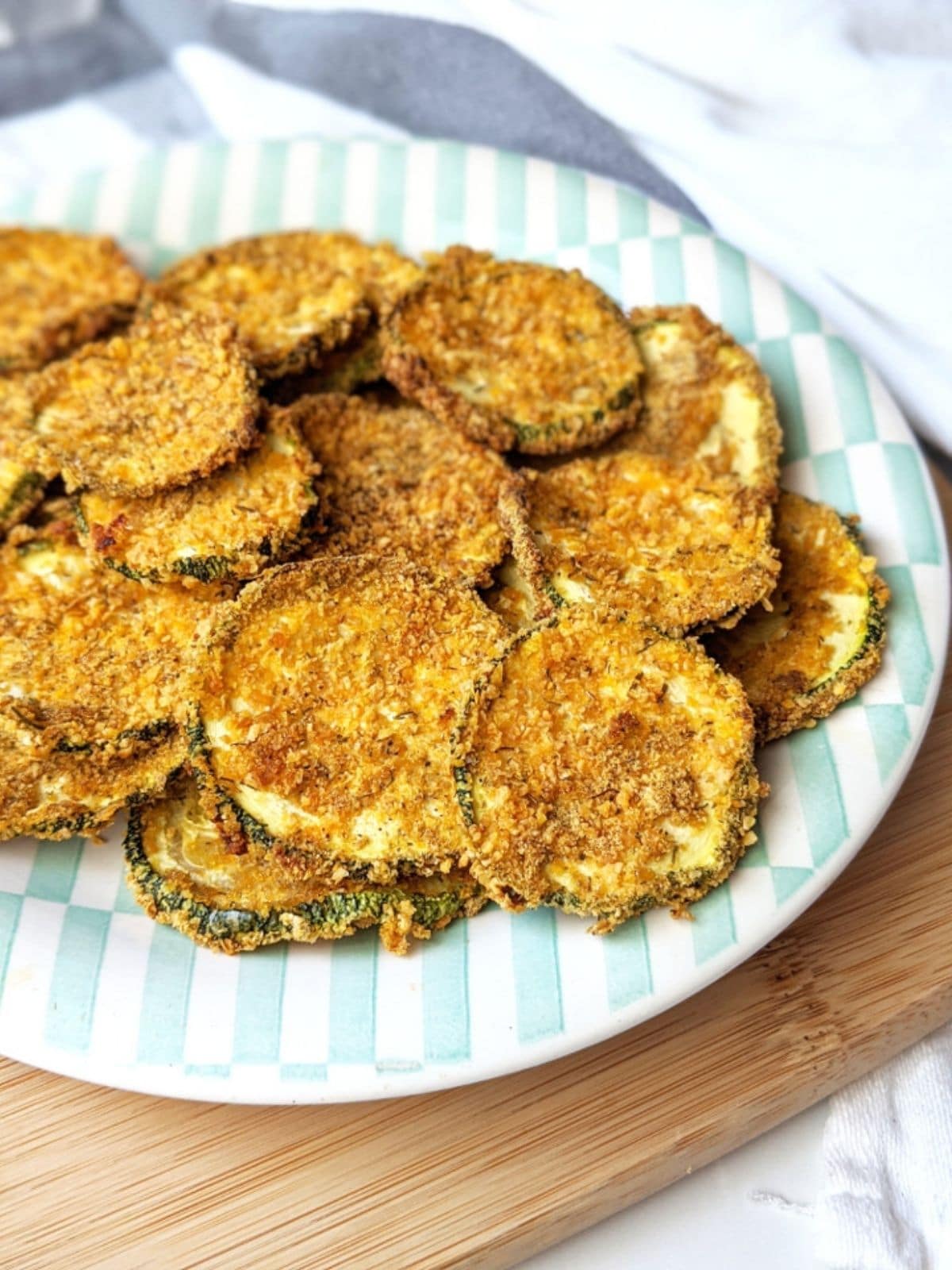 Baked Zucchini Chips are a healthy and tasty alternative to deep fried chips. They're oven-baked, crispy, and irresistible!
Sweet Potato Fries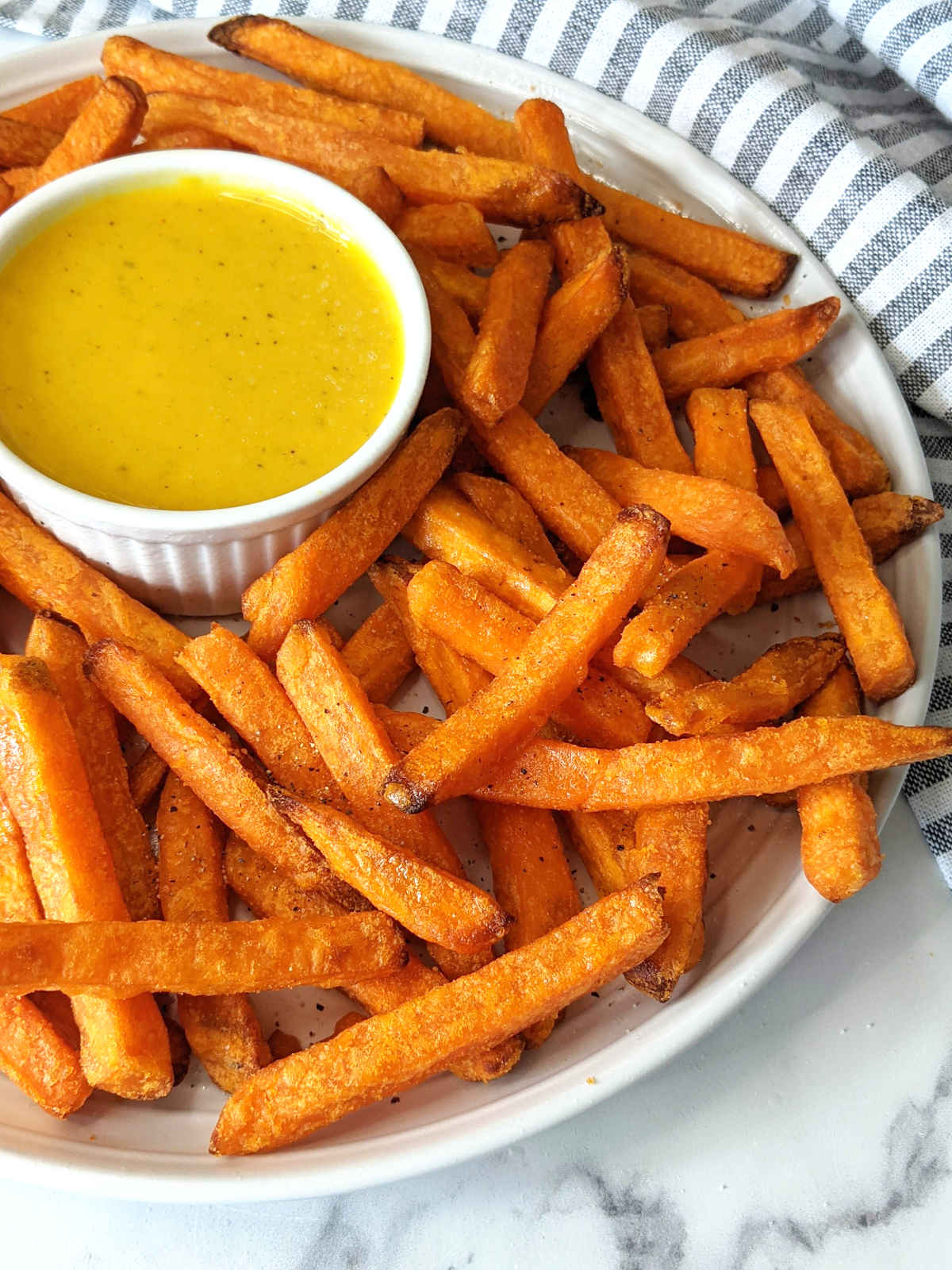 These sweet potato fries are perfectly crispy and make a delicious snack or appetizer for you next party! Serve with your favorite dips!
Trail Mix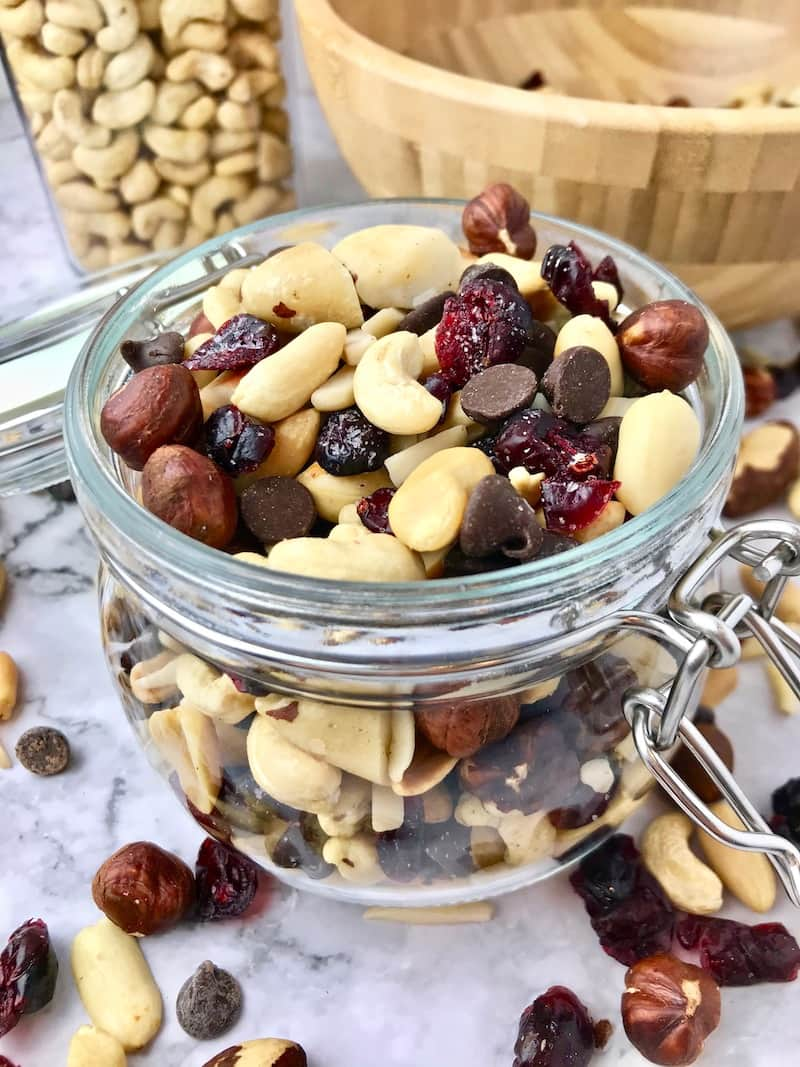 This vegan trail mix is super easy to make and ready in 5 minutes! It's the perfect snack for your next party or get-together!
Vegan Caramel Popcorn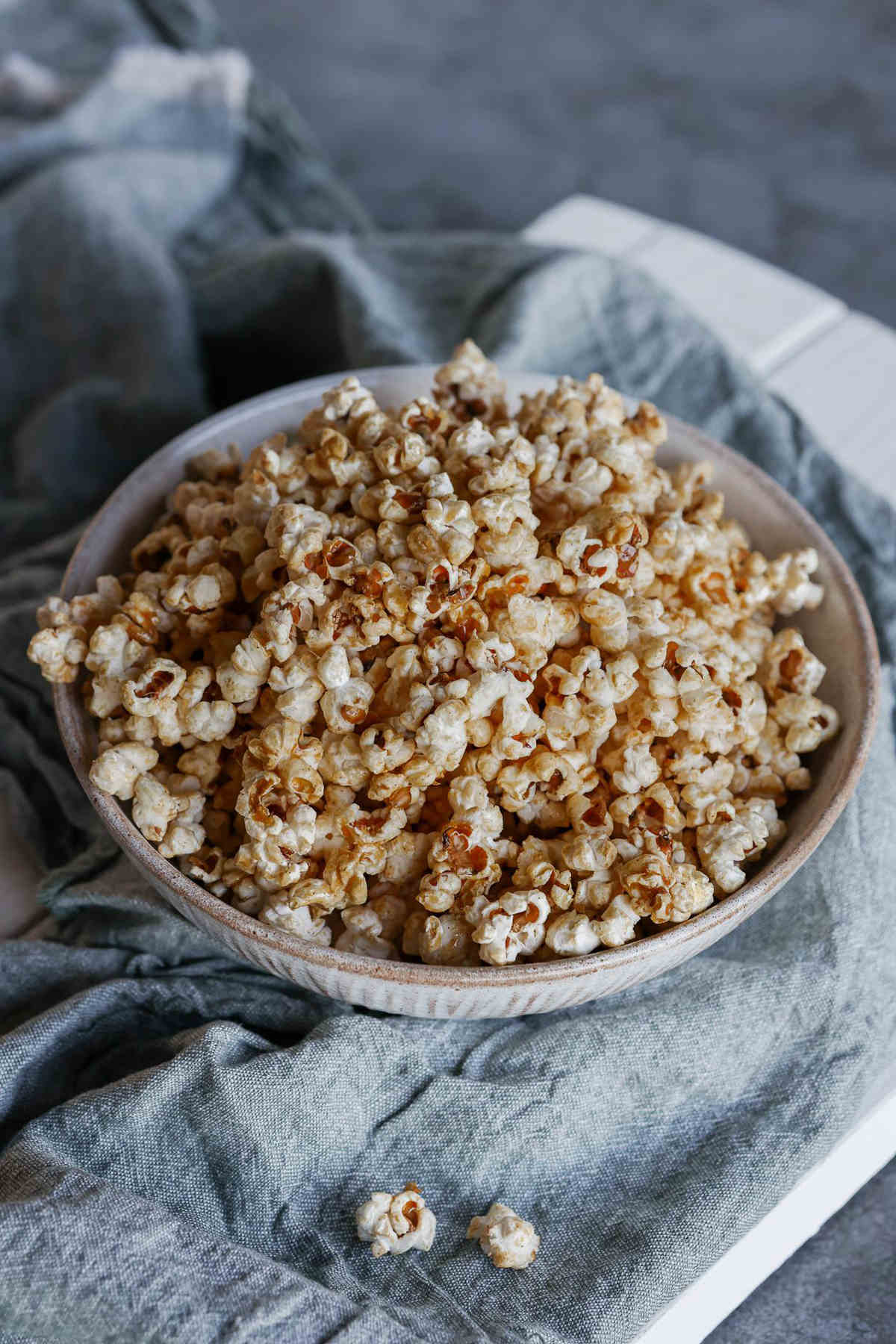 This easy vegan caramel popcorn is the perfect snack! The combination of salty and sweet will have your guests reaching for more!
Roasted Black Beans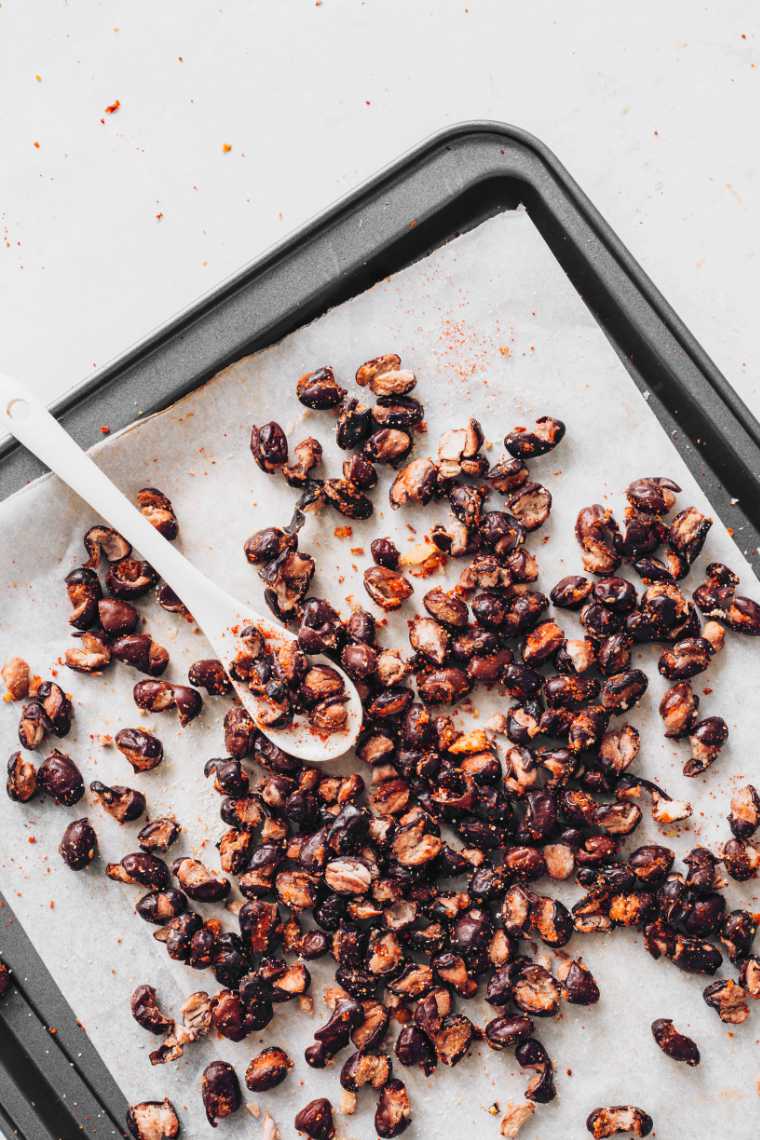 These crispy roasted black beans are smoky, flavorful and so moreish! Prepare them as a make-ahead party snack everyone will love.
Vegan Appetizers and Sides
Below are some vegan versions of your favorite appetizers and sides! Serve any one of these up and you're sure to get a ton of compliments on the food!
Creamy Vegan Cheese Ball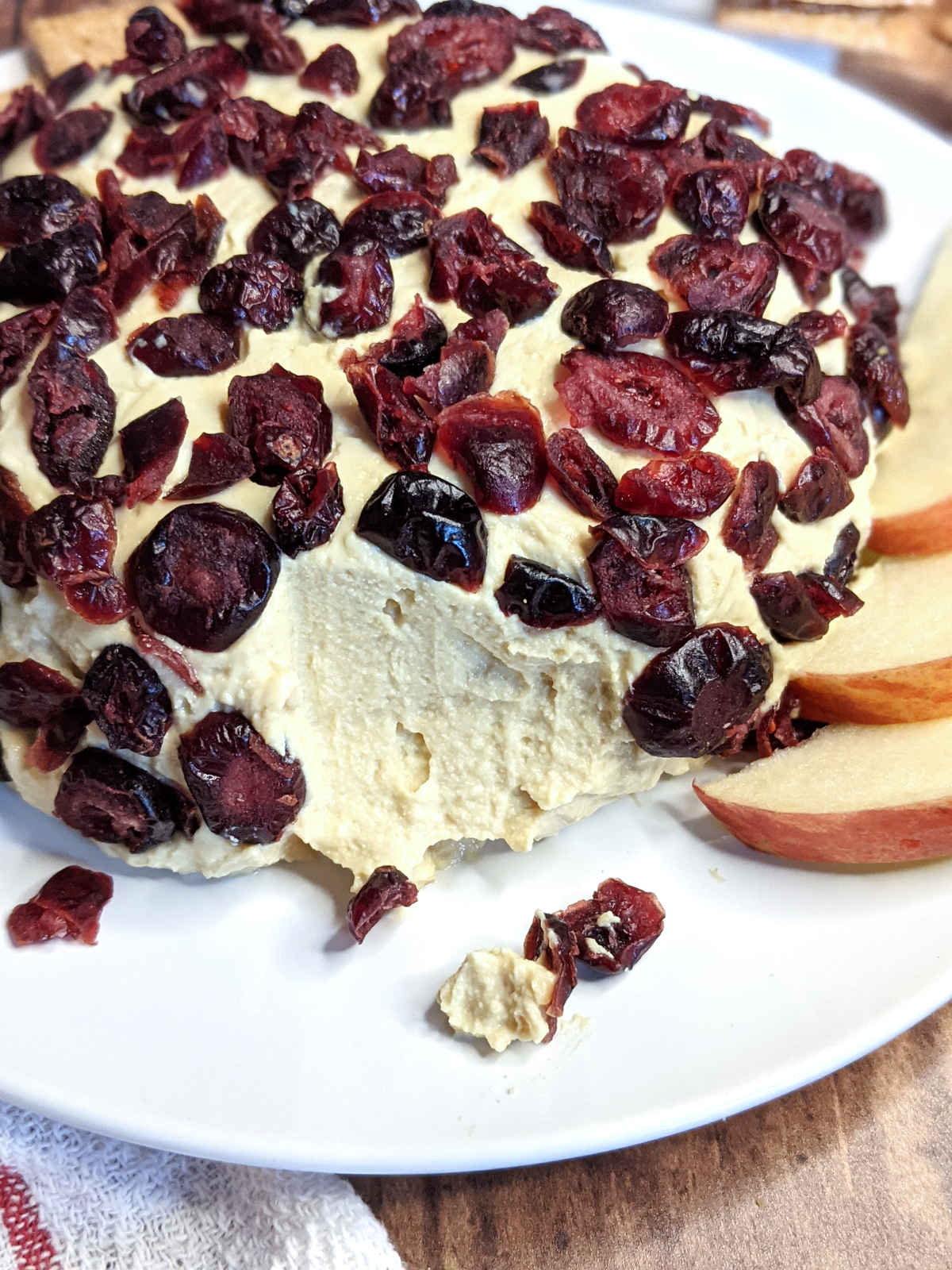 This is the best vegan cheese ball! Made super creamy and perfect for spreading using simple ingredients and no nuts! Only takes 10 minutes to prepare!
Tomato Basil Wontons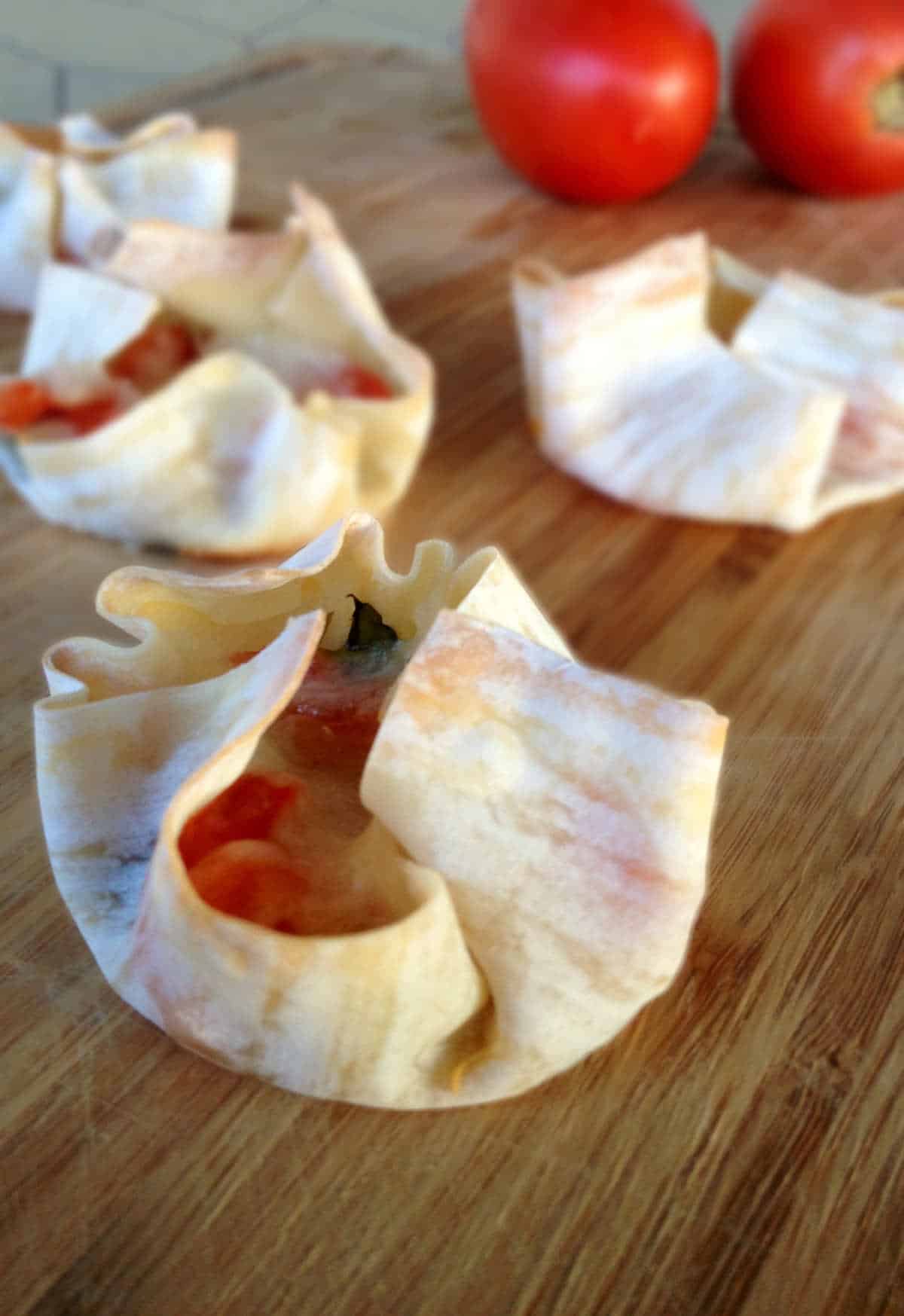 These Italian inspired Tomato Basil Wontons come together quickly, requiring only 4 ingredients and 12 minutes to bake! They are perfect as an appetizer or even as a quick snack.
Vegan Jalapeño Poppers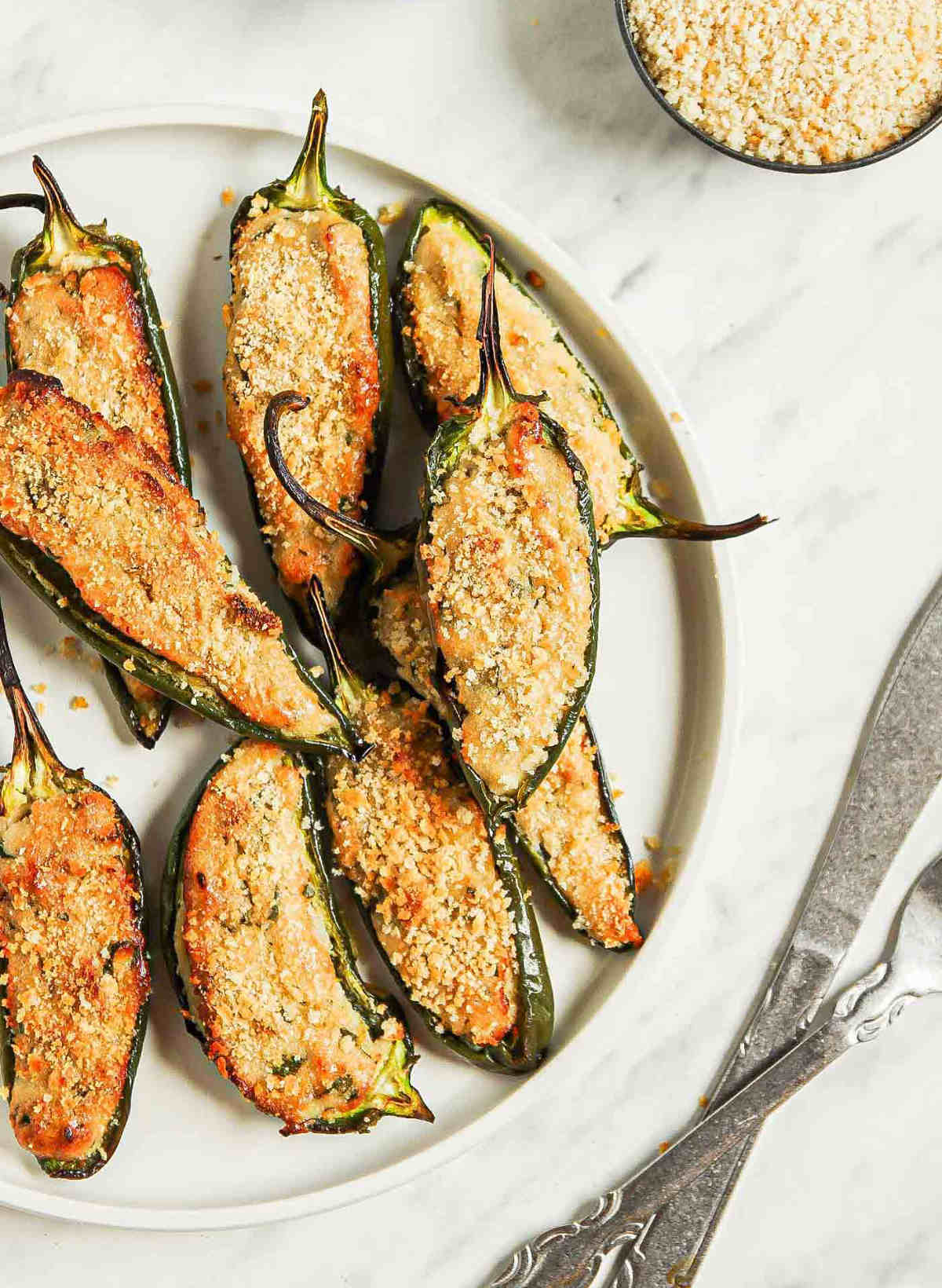 Serve these crowd-pleasing vegan jalapeño poppers are your next party and watch them disappear!
Vegan Calamari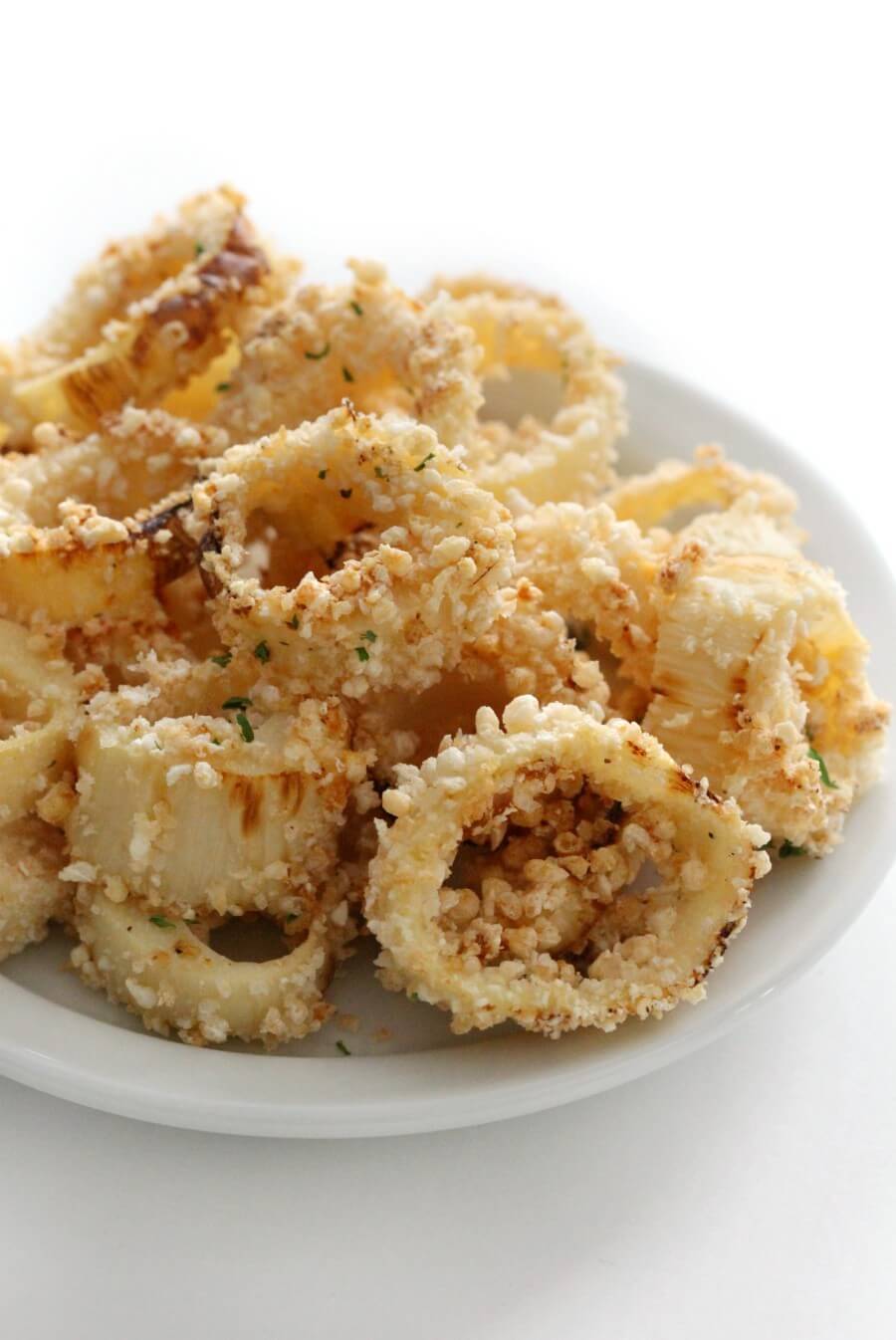 Insanely crispy Vegan Calamari made in the air fryer! This healthy plant-based calamari is gluten-free, allergy-free, and oil-free! Made with Hearts of Palm and a light seasoned breading, this squid-free calamari recipe will blow your mind and become your go-to appetizer for impressing anyone!
Vegan Bruschetta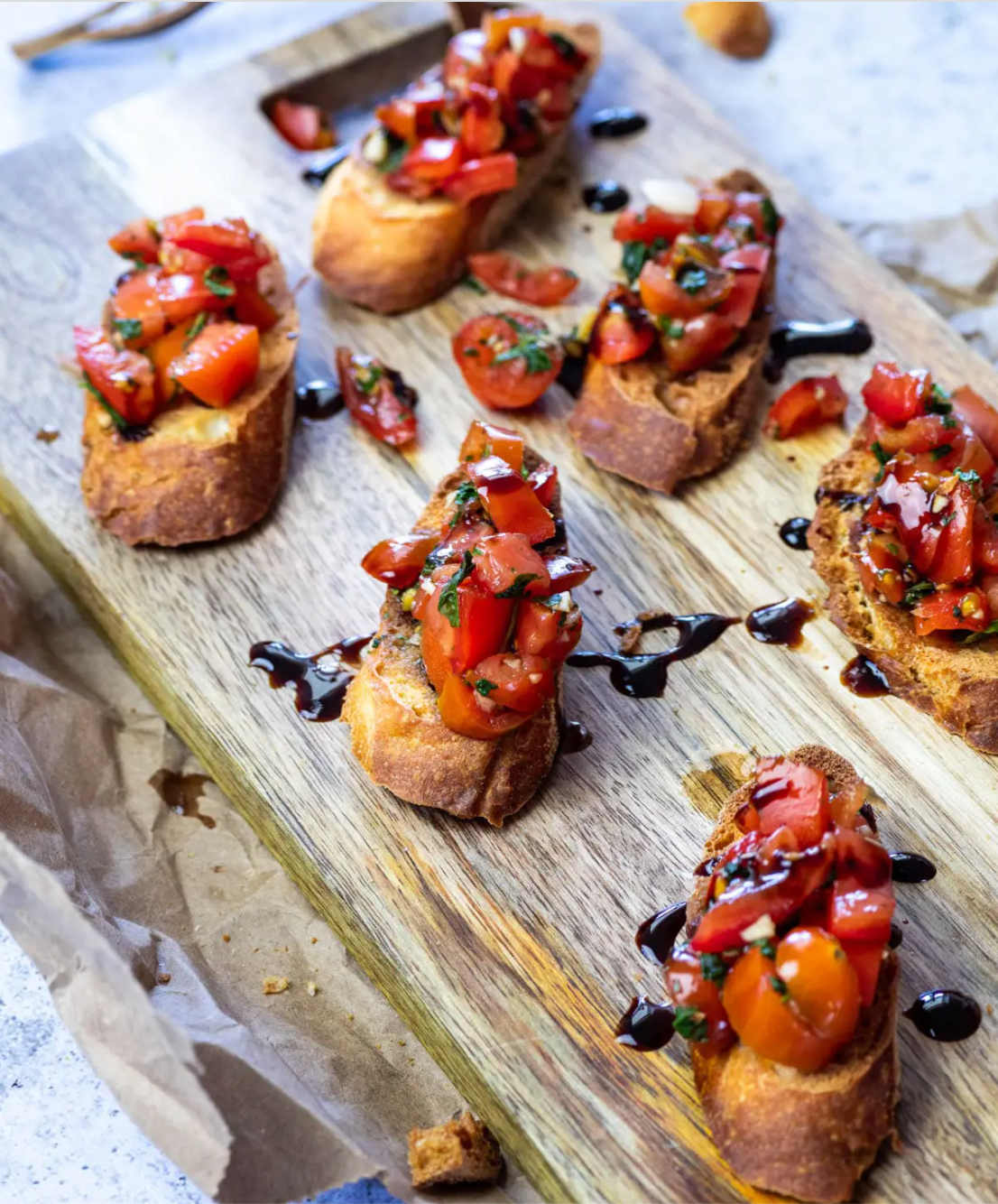 Vegan bruschetta is an ideal starter or snack. This vegan appetizer made from fresh tomatoes and basil on crispy baked bread, also known as crostini, is a crowd pleaser!
Vegan Deviled Potatoes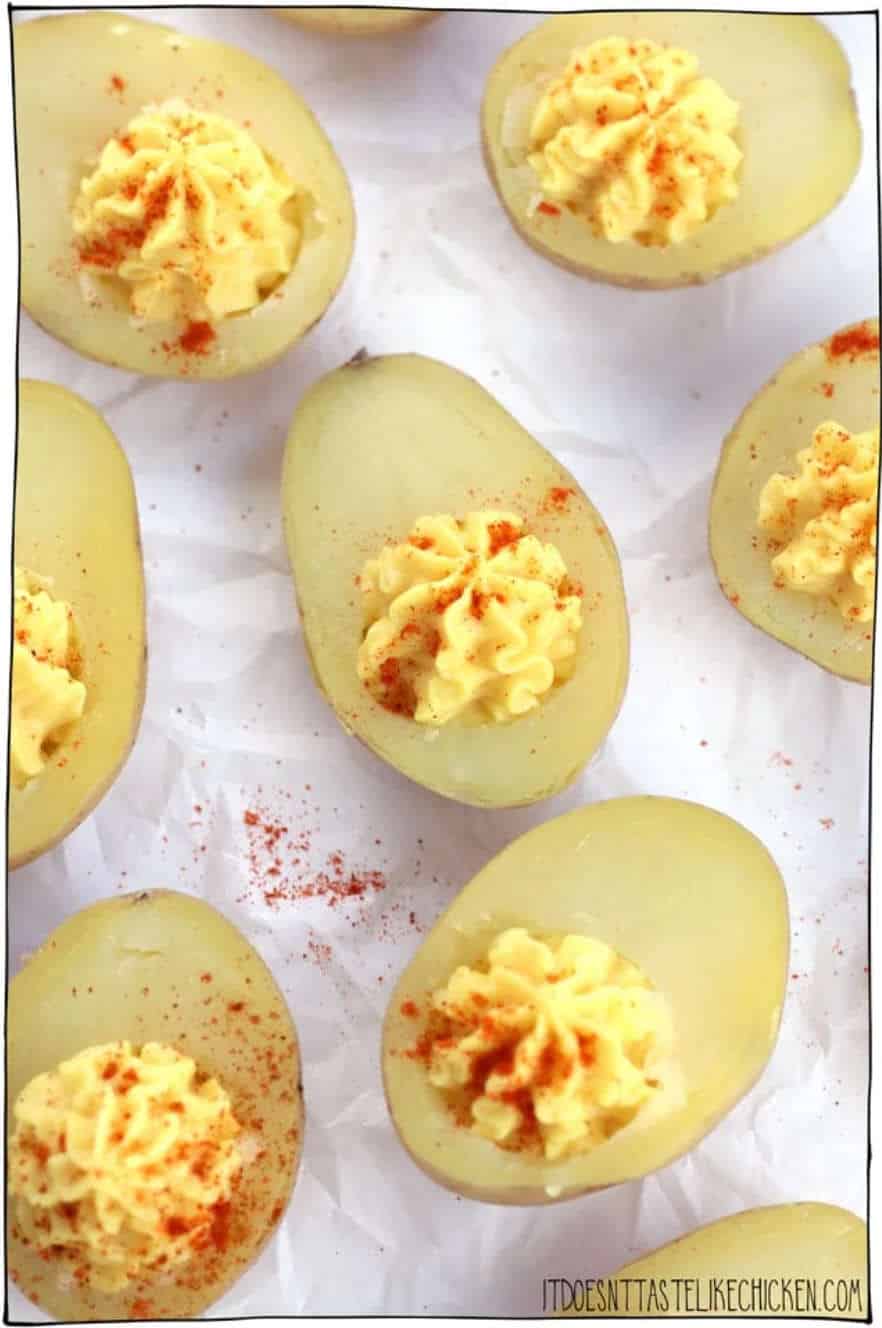 Deviled potatoes are a delicious vegan version of deviled eggs. Made with just 7 ingredients, these easy vegan appetizer is quick to make and perfect for any party!
Creamy Vegan Coleslaw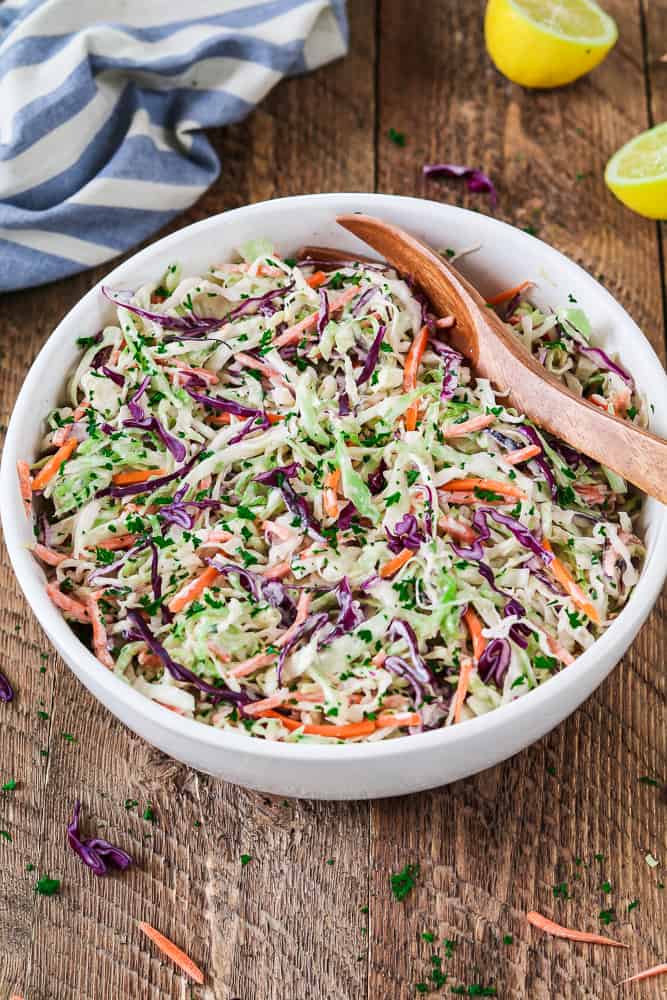 This Vegan Coleslaw is a lightened up version of the classic we all love. It's mayo-free, yet it's still so rich, creamy, and tangy. It'll be a hit at your next BBQ, picnic, or potluck!
Vegan Finger Foods and Mains
Wow your guests with these party foods that even non-vegans will love! These recipes are more filling and great served as the main dish!
Coconut Crusted Vegan Shrimp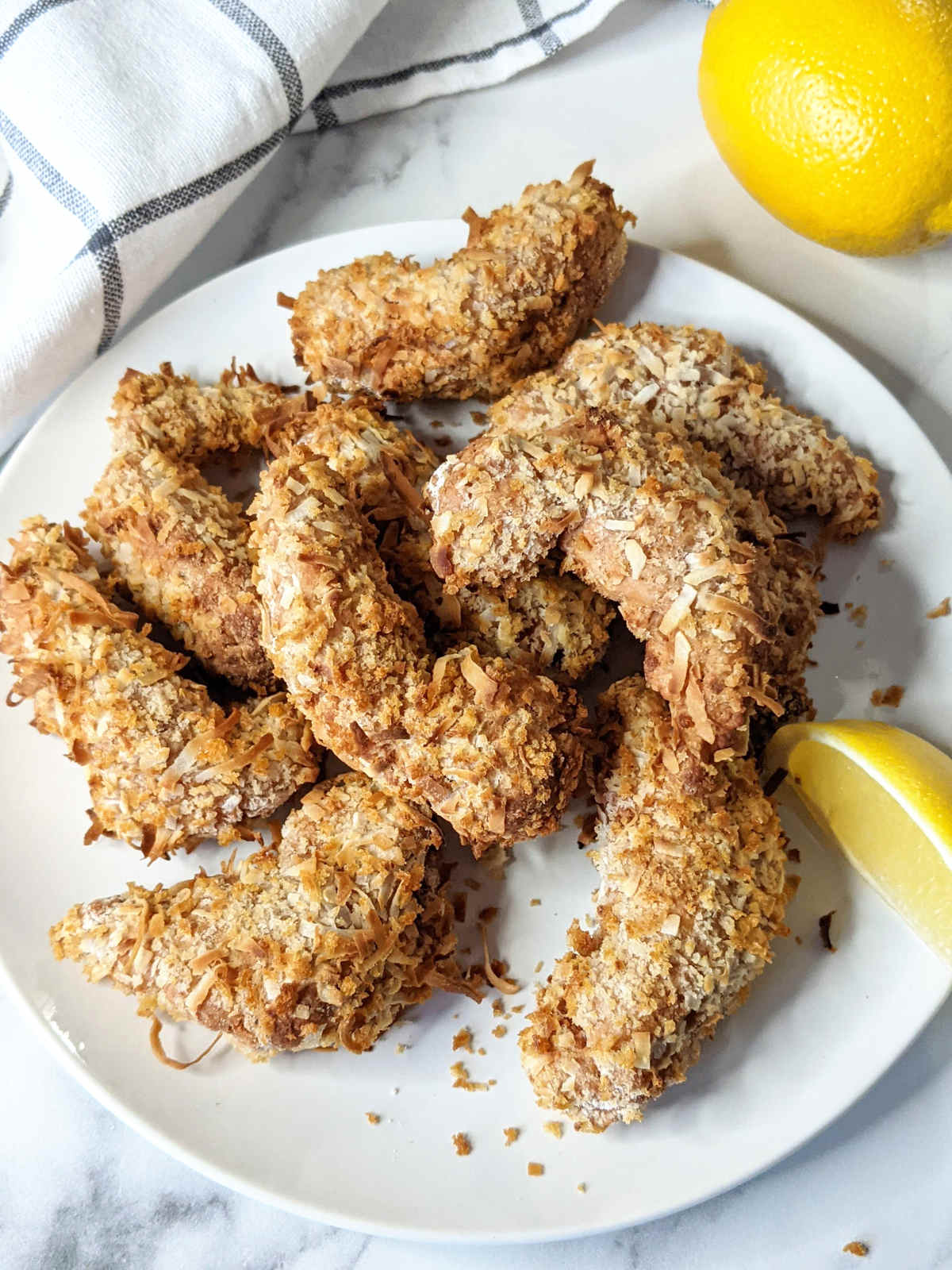 This delicious vegan shrimp is going to blow your guests' minds! It looks so much like real shrimp and has a delicious seafood-y taste thanks to a secret ingredient. They are also surprisingly easy to make and can be ready in less than 30 minutes!
Vegan Pigs in a Blanket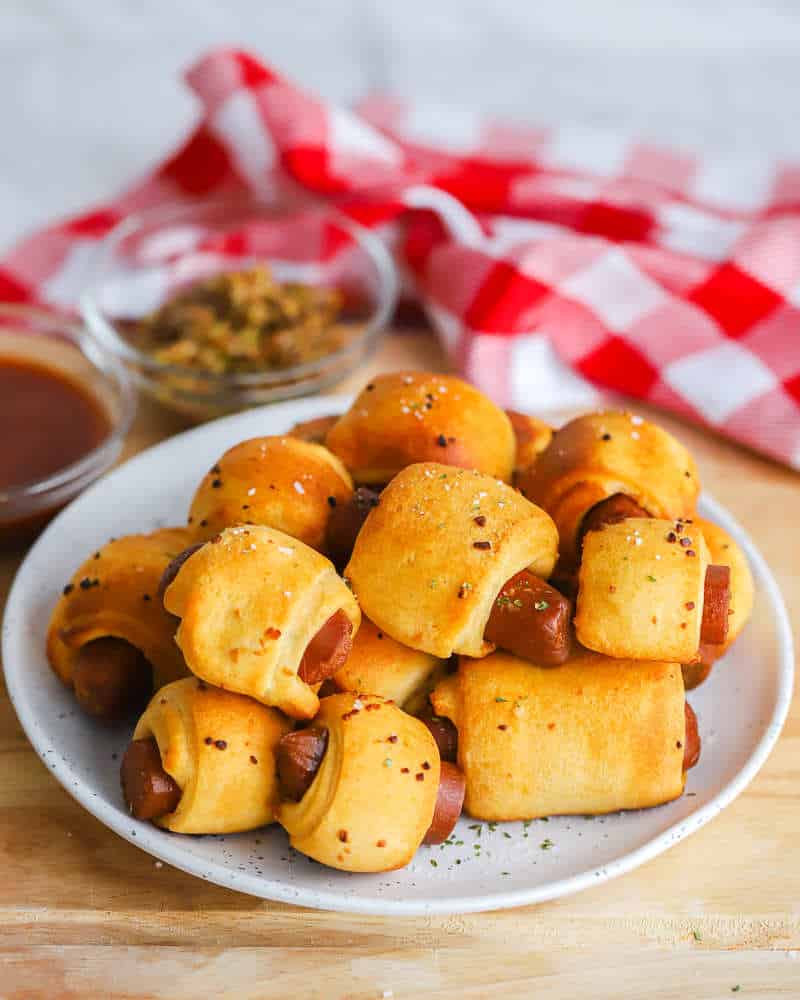 These vegan pigs in a blanket are so easy to make and they're the perfect finger food for any occasion! The whole party will love these tasty vegan appetizers!
Hummus Lettuce Wrap with Crispy Chickpeas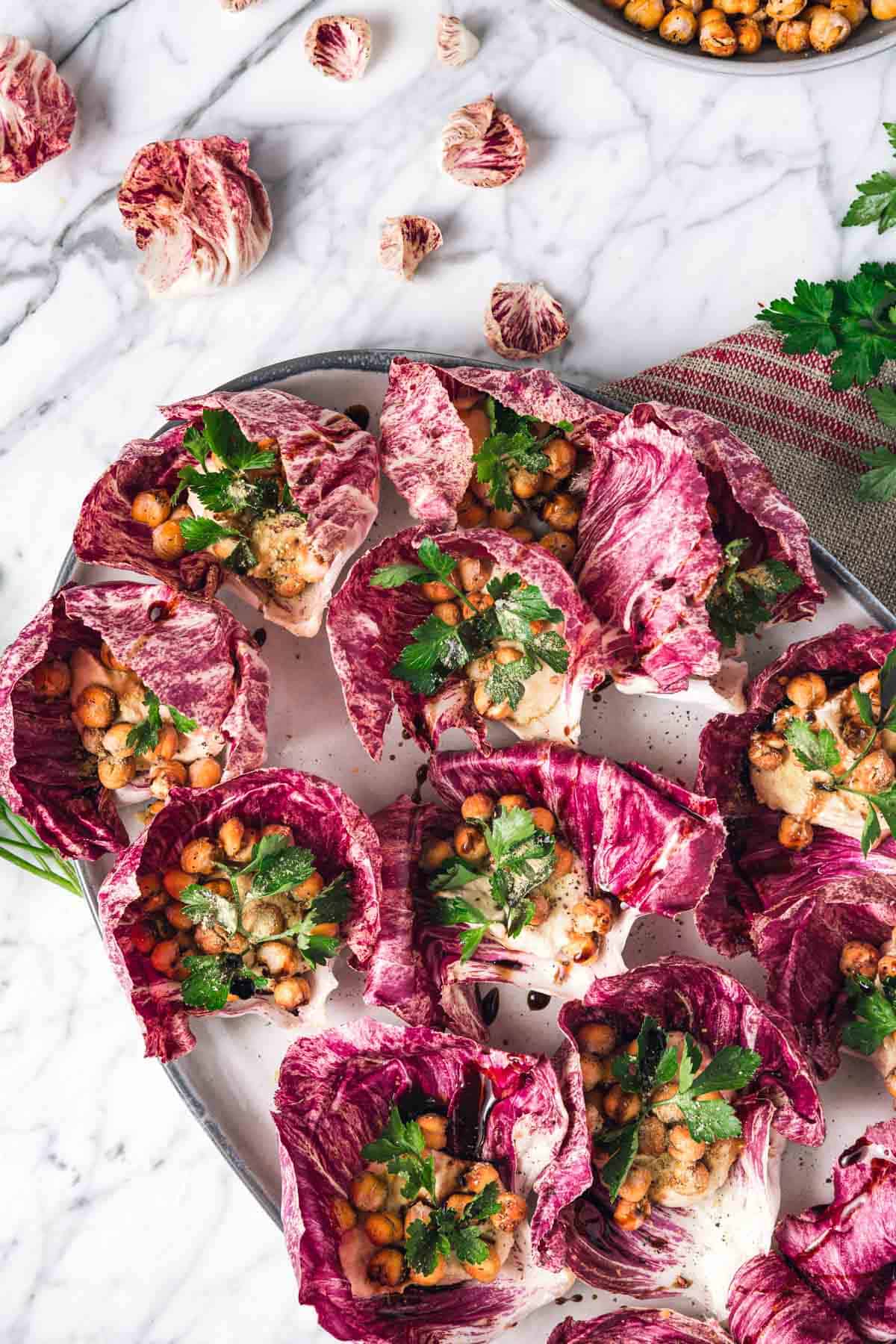 These hummus stuffed lettuce wraps are quick and easy to make while being a beautiful, satisfying snack. Perfect as an appetizer for your next gathering - or party of one!
Cauliflower Wings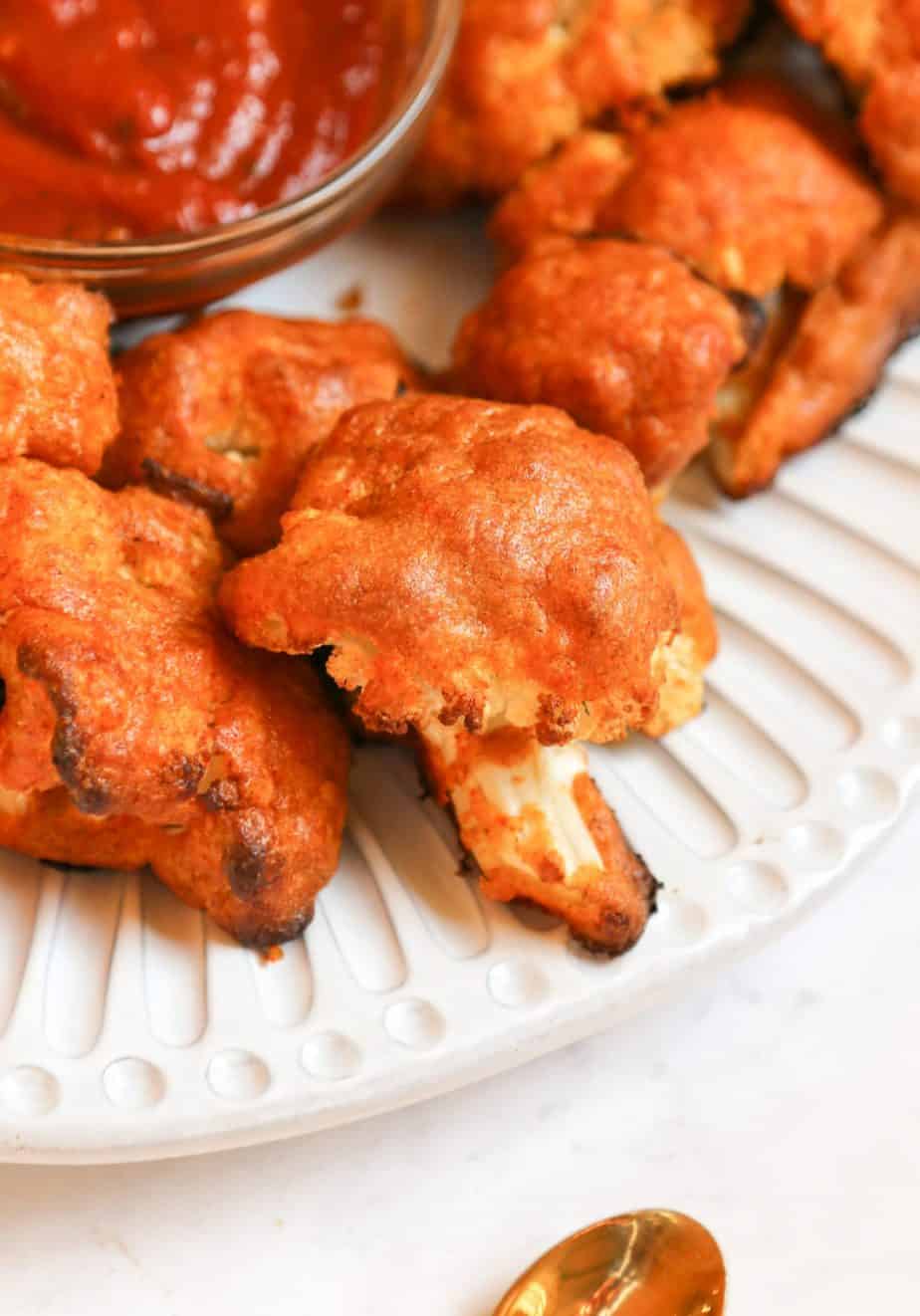 These six-ingredient baked cauliflower wings are fire-y, crispy, vegan and keto. They're the ultimate finger food and perfect for dipping!
Vegan Stromboli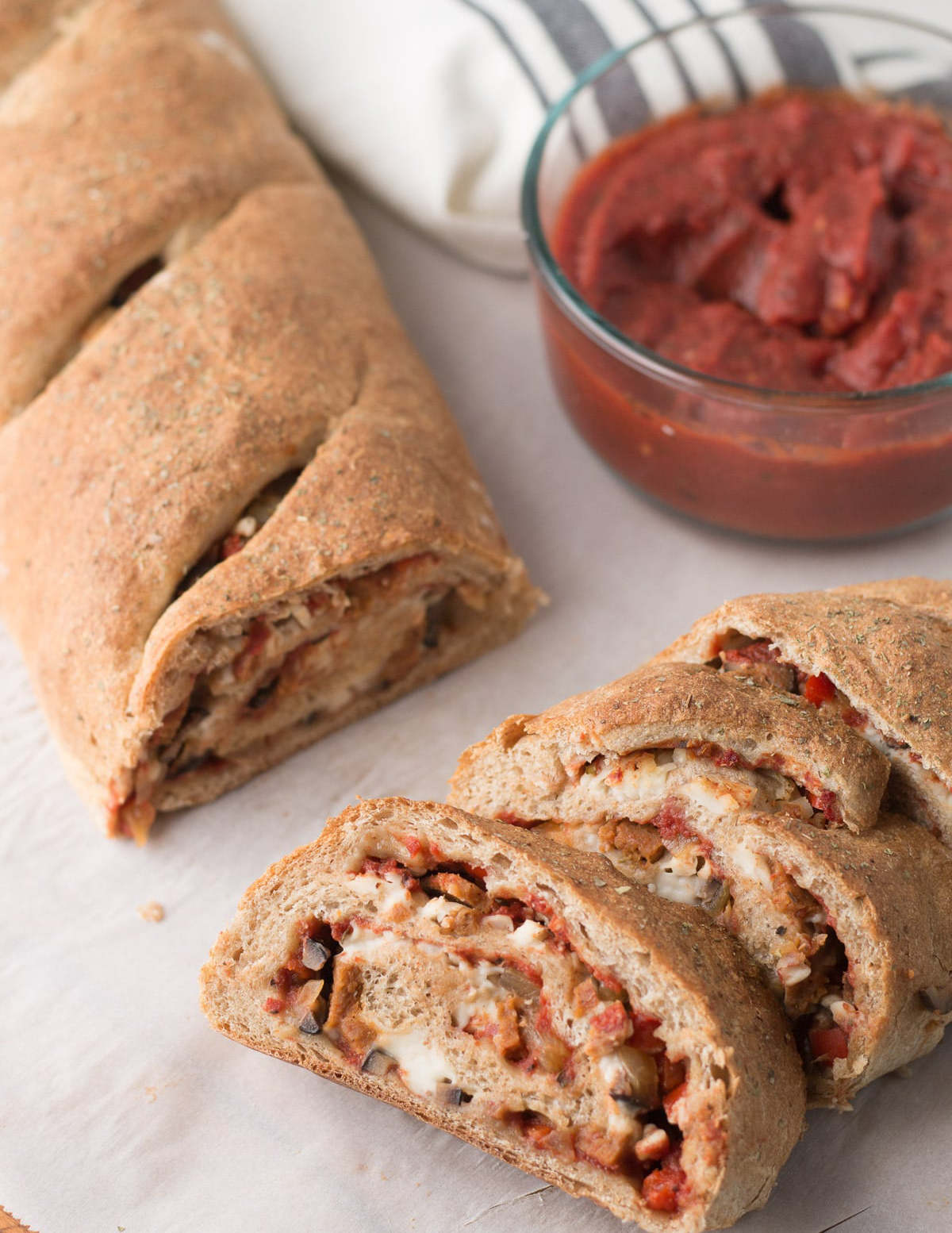 Fill with your favorite pizza fillings, roll up, and bake to a golden perfection! Serve this Vegan Stromboli with extra pizza sauce for dipping. Perfect as a main meal, snack, or party appetizer!
Easy Vegan Refried Bean Quesadilla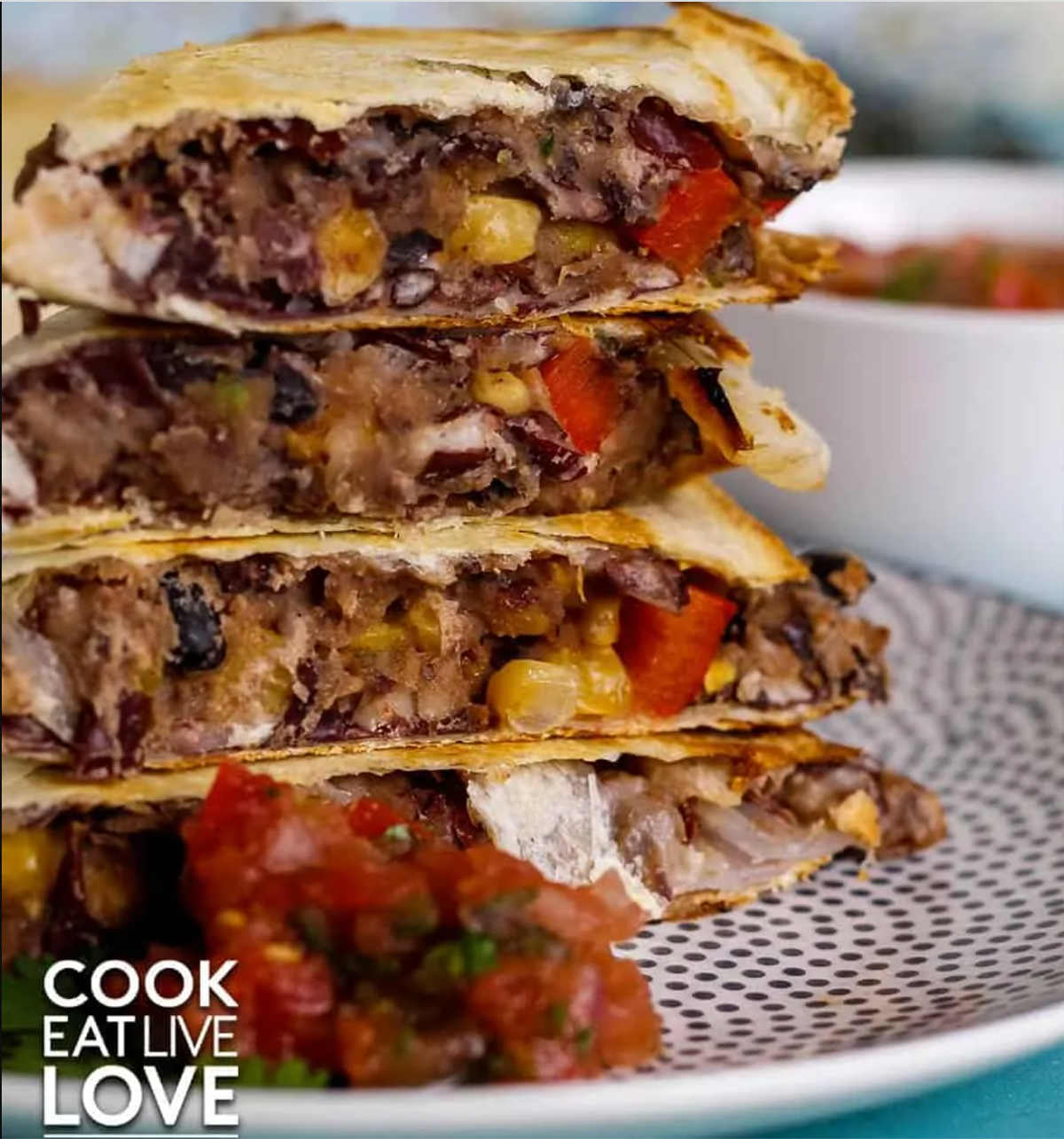 Easy to make roasted veggie and refried bean quesadillas will be a hit at your next party and they take only minutes to make!
Georgian Eggplant Rolls with Walnuts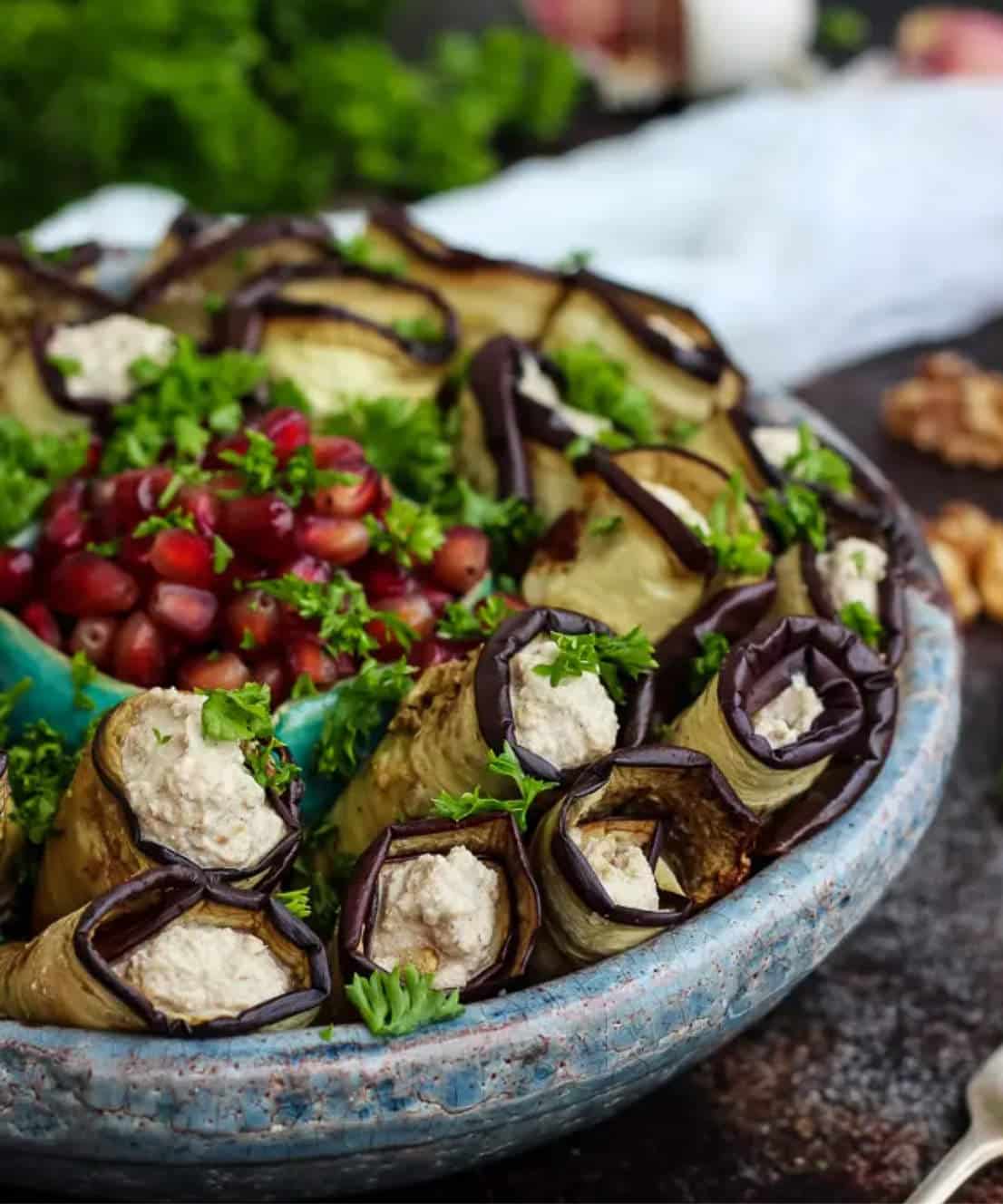 These Georgian Eggplant Rolls with a walnut filling are a delightfully simple, healthy vegan appetizer. Three ingredients, some artfully chosen spices, and less than an hour of time and you have a vegan treat for the tastebuds!
Vegan Pizza Rolls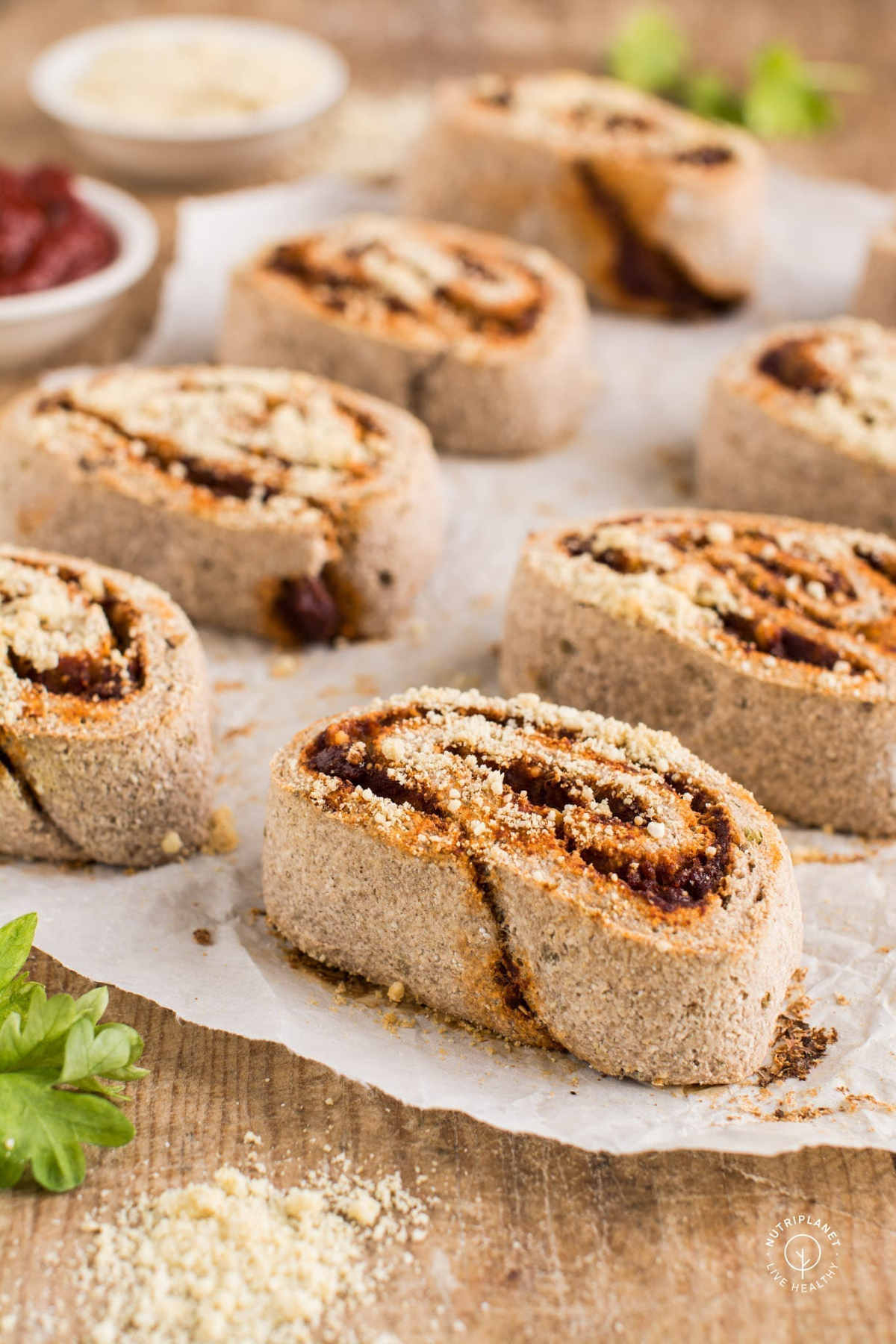 Try these homemade gluten-free vegan pizza rolls if you need a healthy, savory bite-sized snack. They are also yeast-free and oil-free.
Southwestern Vegan Sliders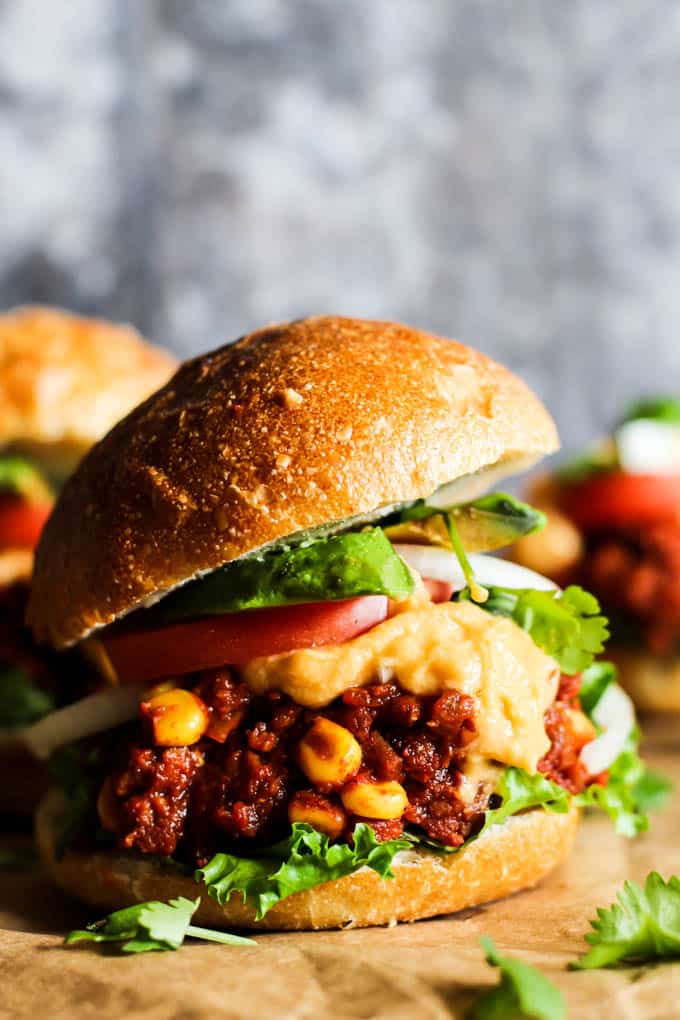 These Vegan Sliders are perfect for game day parties! These chipotle seitan sliders are done in just 30 minutes and incredibly flavorful, even non-vegans will enjoy!
Vegan Satay with Spicy Peanut Sauce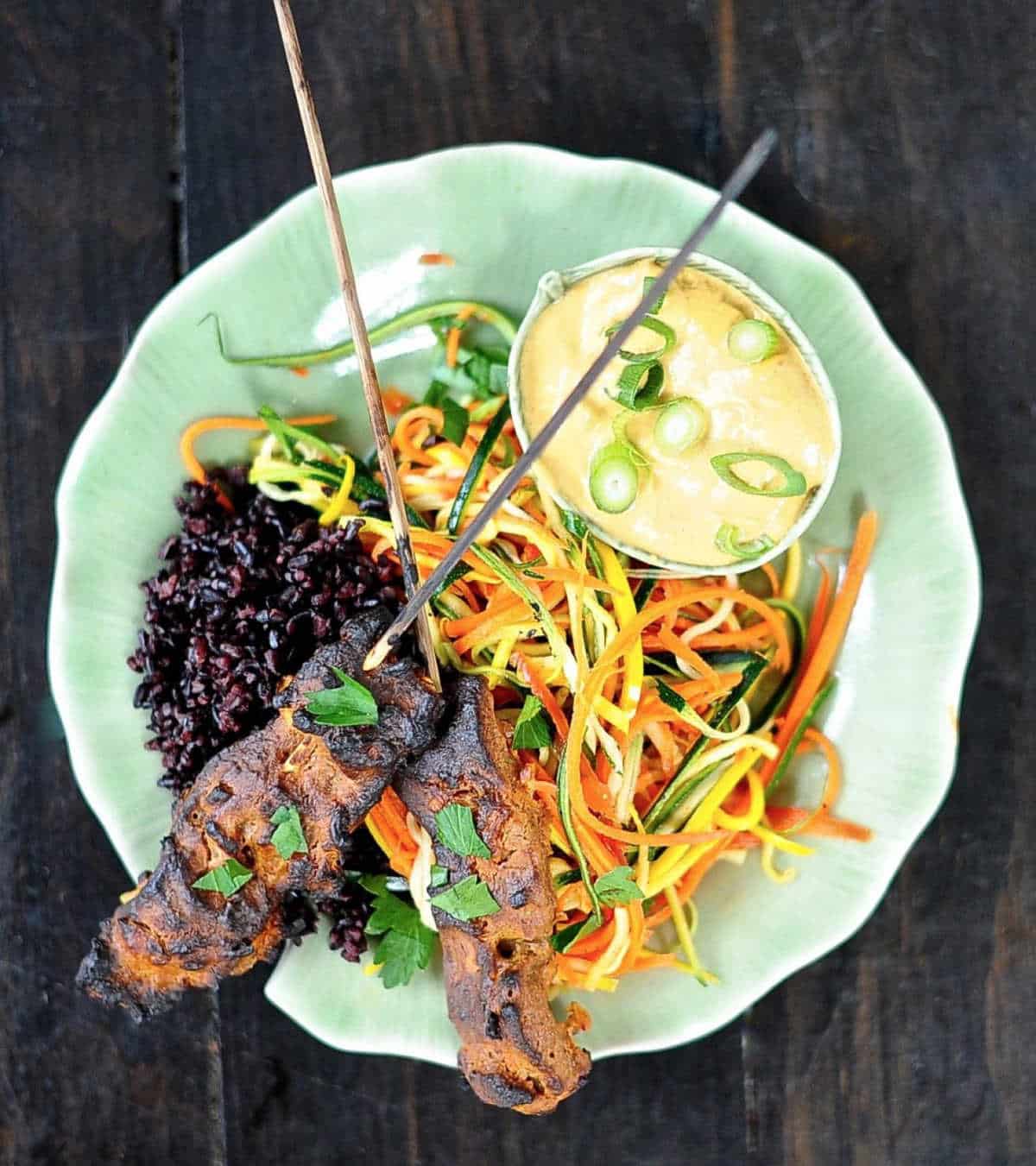 Everyone loves food on a stick! Serve them with the delicious easy-peasy peanut sauce and you have an appetizer your guests will rave about.
Tofu Spring Rolls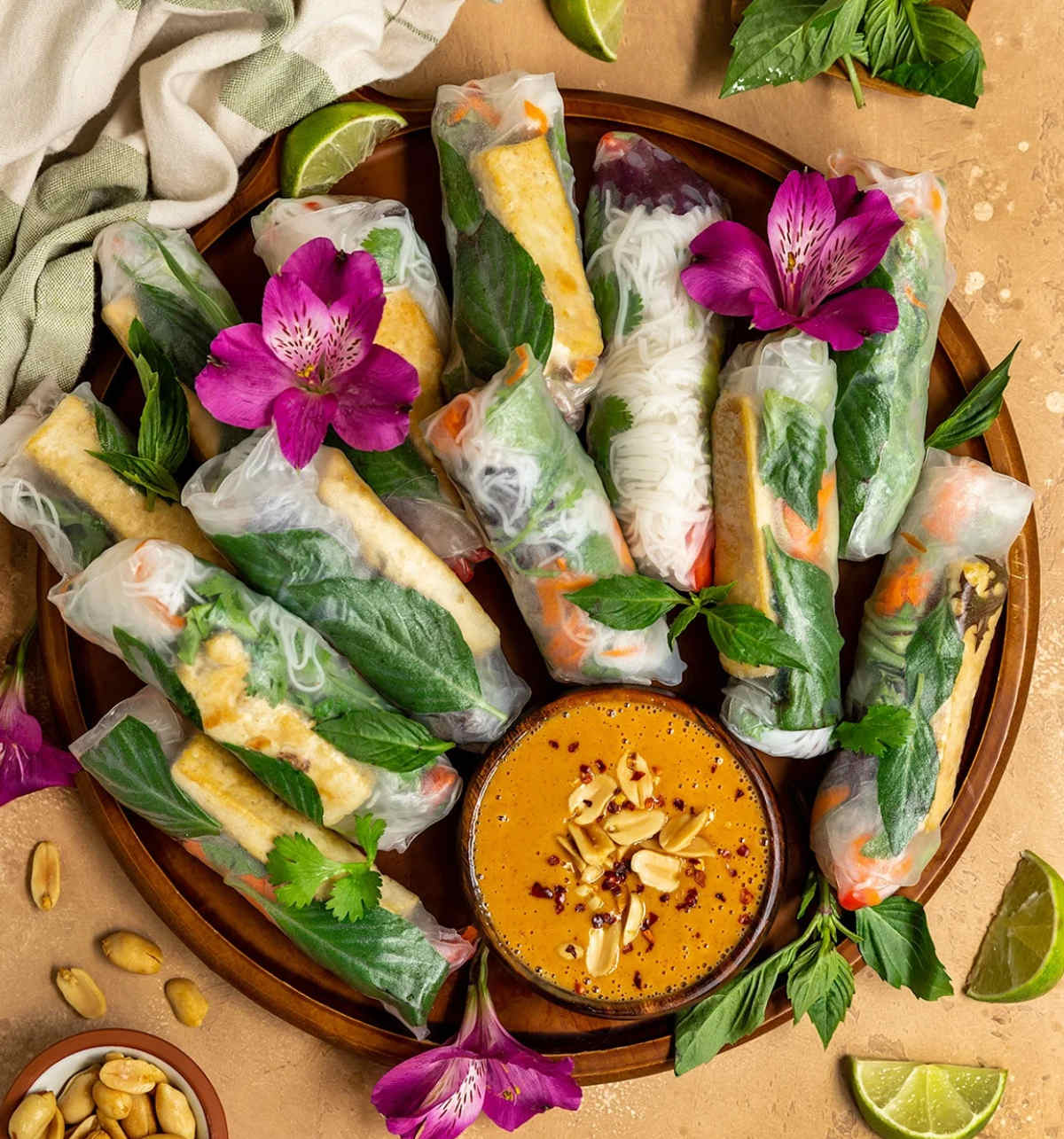 These Vietnamese-Inspired Vegan Tofu Spring Rolls are full of fresh herbs, raw crunchy veggies, soft rice noodles, and crispy tofu—these tofu spring rolls are a truly delicious vegan party food!
Chili Sin Carne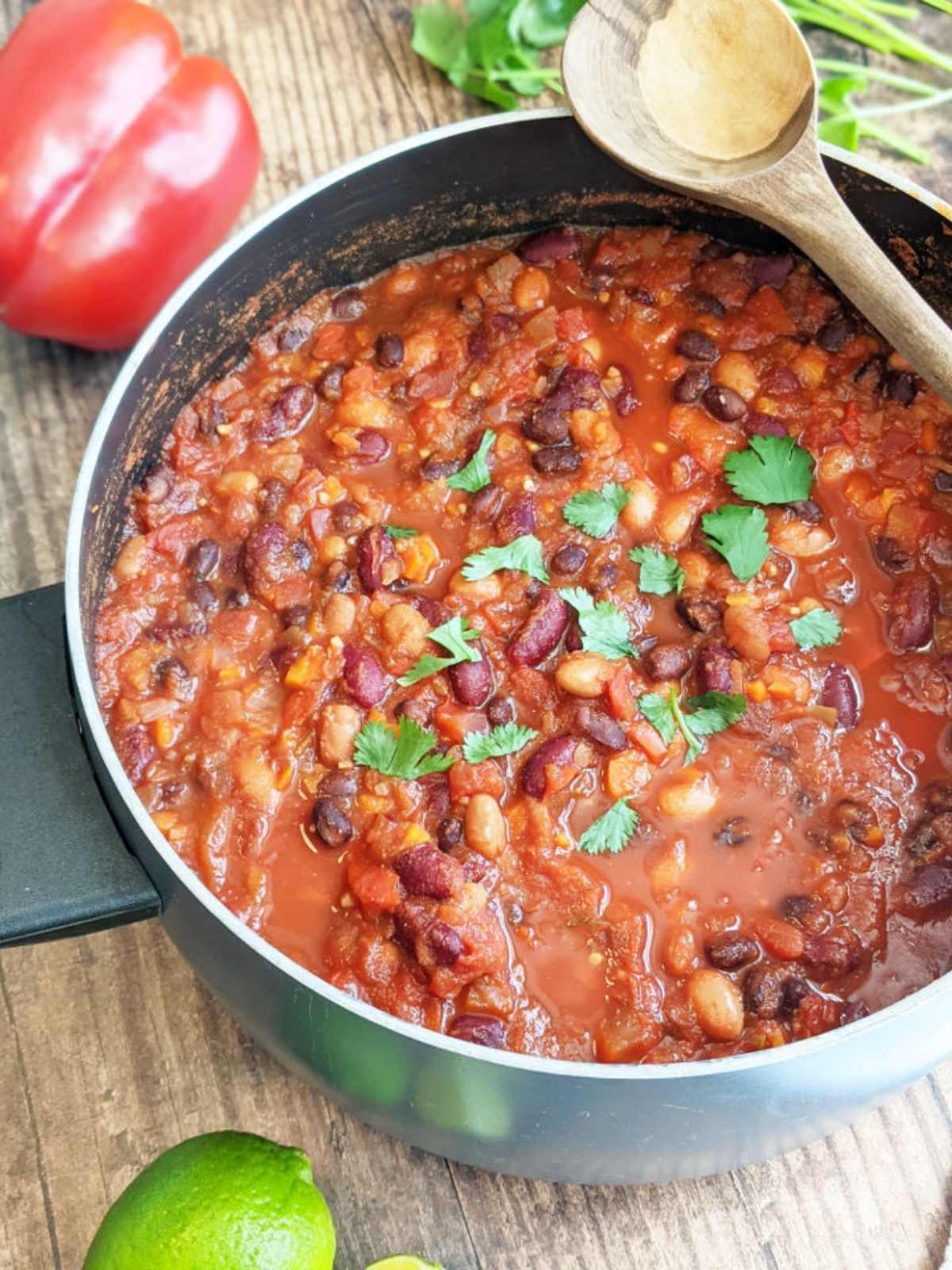 This Chili Sin Carne is the best vegan and vegetarian chili! It's extra hearty using three different beans and is a crowd-pleasing dish for potlucks and get-togethers! Bonus: it only needs 30 minutes to cook!
Vegan Desserts
Don't forget the desserts, these vegan sweets will complete the food spread with something sweet!
Creamy Dark Chocolate Hummus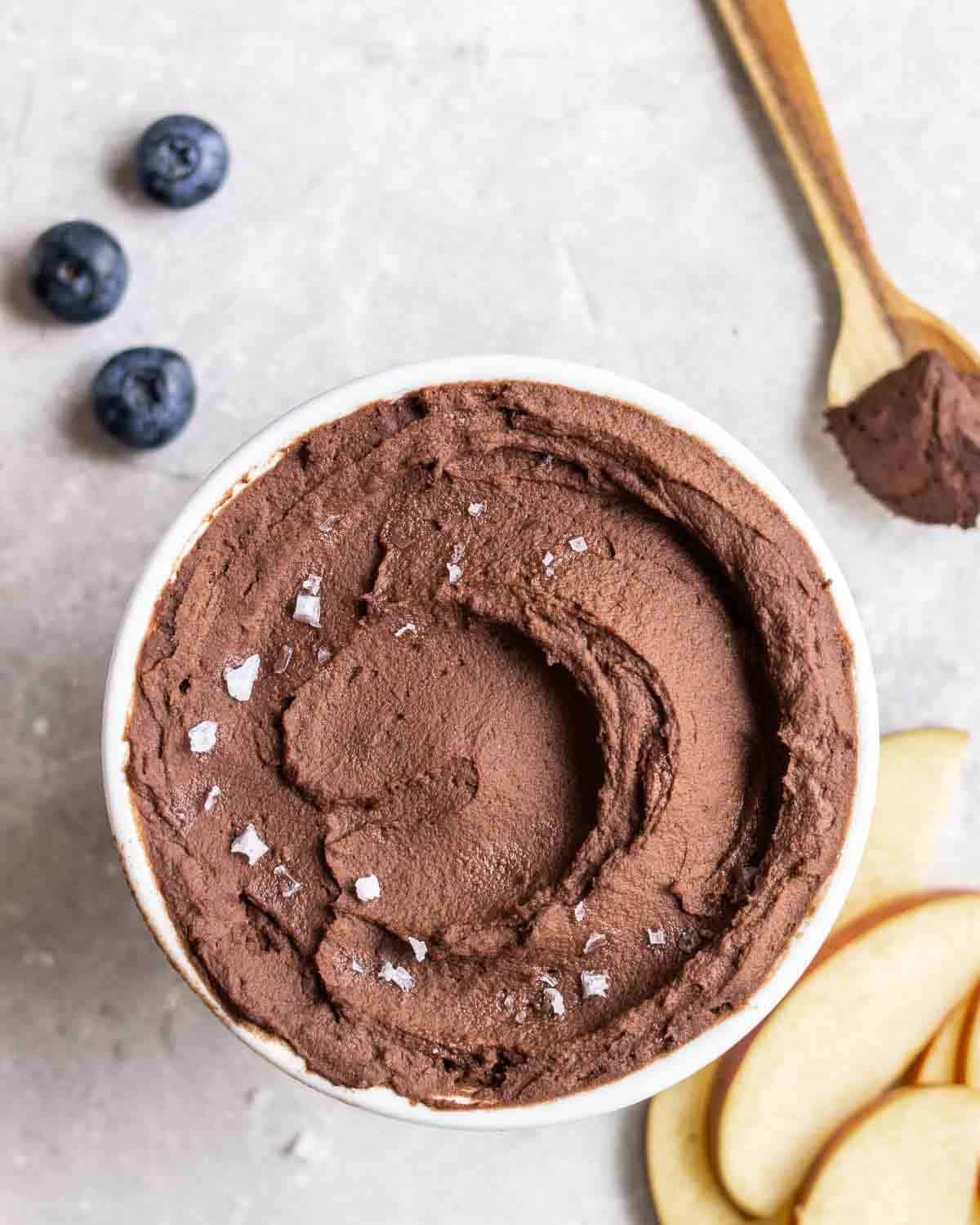 This dark chocolate hummus is creamy, fudge-y, and incredibly decadent. An easy dip that goes well with fruits, crackers, and pretzels!
Vegan Banana Cream Pudding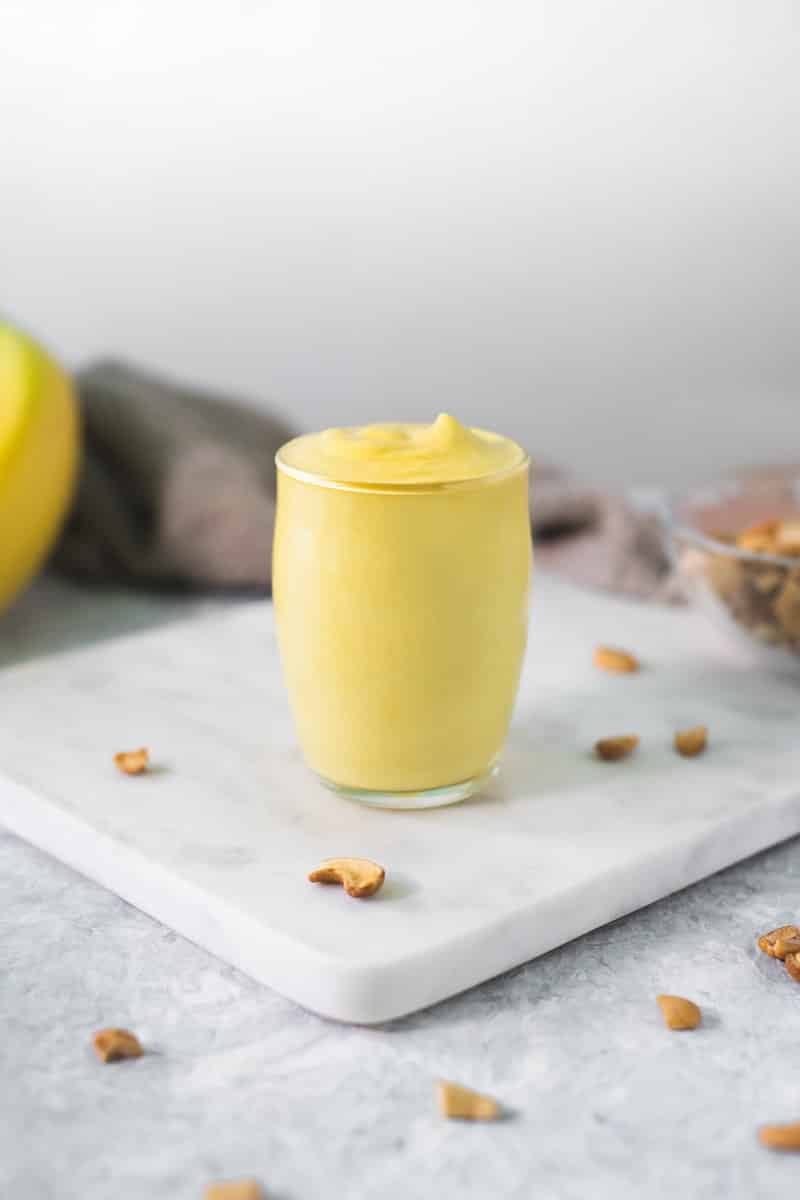 This vegan Banana Cream Pudding is full of bold banana flavor with a hint of turmeric. It's made with minimal, real-food ingredients and contains no added sugars or oil. Plus, it's vibrant color makes for the cutest pudding cups when divvied up to serve a crowd!
Chocolate Vegan Cupcakes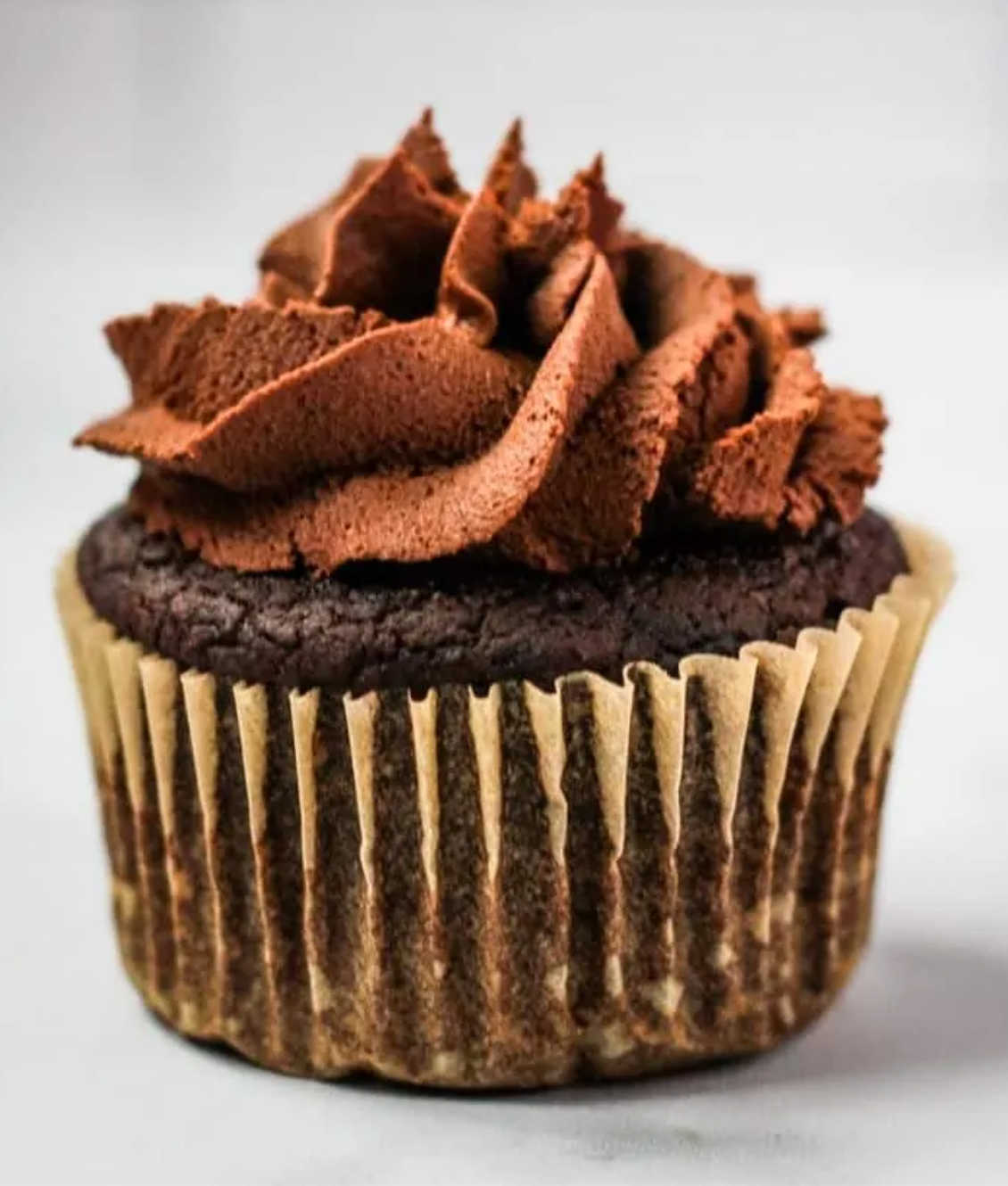 These delicious chocolate vegan cupcakes are light, fluffy and chocolatey made with easy to find whole food plant-based ingredients. Ice them with an incredible vegan coconut cream chocolate frosting and watch them quickly disappear off the buffet table!
Chocolate Covered Dates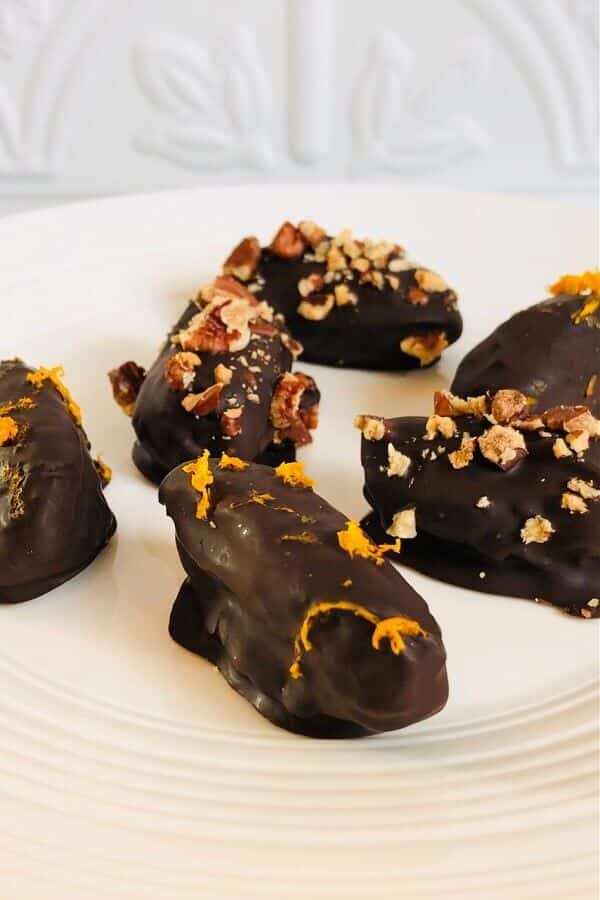 These chocolate covered dates are perfect for entertaining. Make an assortment with different toppings for your guests to choose from!
If you try any of these vegan party food recipes, please rate them and comment below which ones you liked best. Or which ones you plan to try!
Looking for more vegan gathering ideas? Check out these Vegan Holiday Recipes.